If you have 30 minutes and want to make some extra cash without leaving the house, you've come to the right place. These websites and apps can help you get some much-needed extra income without having to spend hours on end doing work that doesn't pay off.
Here are the top 15 ways to make $100 in 30 minutes. If you follow all 15 steps, including the Bonus step, you can make up to $10,000. Here is how!!
Bank Sign-up Bonus: Make $100 in 30 Minutes
Opening a checking, savings, or Credit card account using a promo code is a fast way to make $100. It will take less than 10 minutes. Below are the latest Bank sign up bonus offers:
1. Chase Secure Bank Account ($100 Bonus)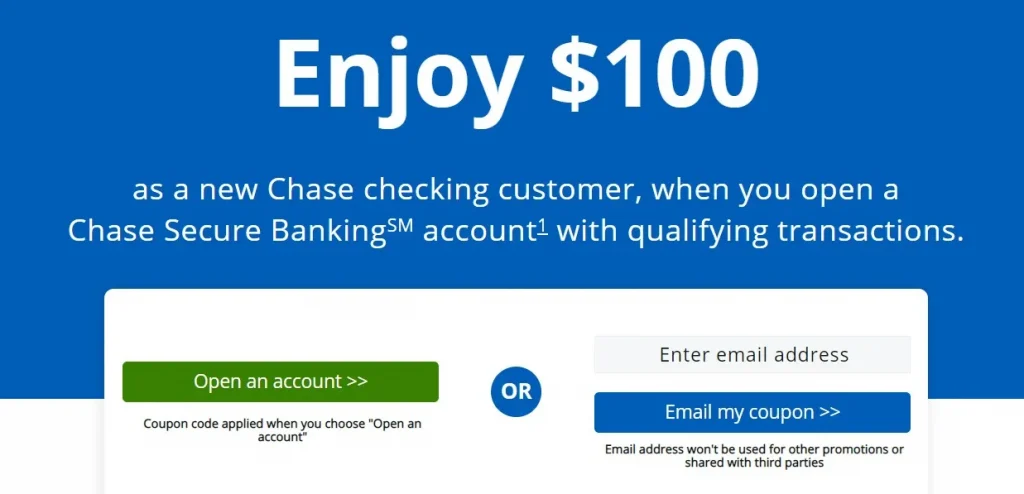 Chase bank has a great $100 signup bonus offer for new customers who apply for Chase Secure Banking accounts and complete qualifying transactions.
Minimum Deposit: No deposit is required to qualify for a bonus; no deposit is required for account opening.
How to get it: Open a Chase Secure Banking account online or in a branch. You will receive a bonus on your Chase account once you qualify for all the requirements. The total of ten transactions (Including Online purchases, Bill Payments, Debit Card Purchases, Online Transfers, and Deposits using Chase QuickDeposit). This transaction is made within 60 days of opening your account. The account must stay open for at least six months.
Monthly Fees: $4.95
2. SoFi Checking and Savings: Up to $300 Bonus
With SoFi Checking and Savings Account bundle, you can earn a great bonus based on the amount of direct deposits you make. Open a SoFi Checking and Savings account, Deposit the qualifying required deposits and receive up to a $300 Bonus.
Minimum Deposit: Deposit $1,000 to $1,999 to earn a $50 bonus, deposit $2,000 to $4,999 to earn a $100 bonus, or deposit $5,000 or more to earn a $300 bonus.
How to get it: Open a new SoFi Checking and Saving account online. Complete at least one direct deposit during the promotion period. The deposits are $1,000 to $1,999 to earn a $50 bonus, deposit $2,000 to $4,999 to earn a $100 bonus, or deposit $5,000 or more to earn a $300 bonus.
Cashback Apps: Make $100 in 30 Minutes
Cashback Apps are great for saving money on your everyday purchases. But you can make a fast $100 within 30 minutes if you help others. You just need to sign up and refer your friend and family to do the same. In return, you will receive sign up bonus and referral bonus. Read below:
3. Swagbucks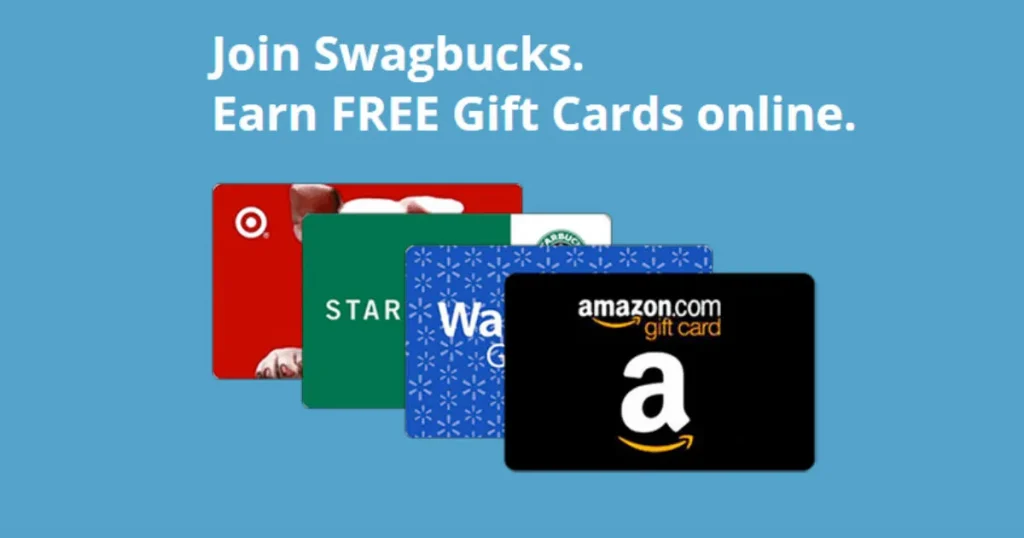 Swagbucks is a rewards site that pays you to watch videos, take surveys, shop online and more. You can earn Swagbucks by searching the web with their search engine and Shopping for your favorite brands and buying goods. This is the best way to make money online if you want to make money quickly and easily.
How to earn $100 from Swagbucks: 
Swagbucks is currently offering $10 signup bonus.
Use the Swagbucks search engine, surf the internet, and earn SB rewards.
Share your opinion regarding products and services from various brands and get up to $3 or more per survey.
Swagbucks has tons of videos you can watch and earn SB points.
Play games on Swagbucks and get SB rewards points.
Refer Swagbucks to your friend and get 10% on what your referral earns for life. There are no limits for a referral you make.
4. TopCashback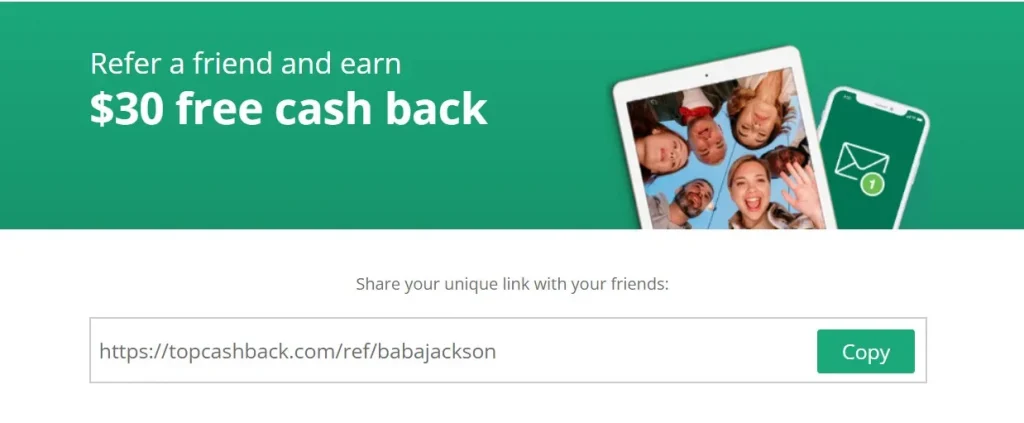 TopCashback is the highest paying cashback site on the U.S. market. They offer cashback on various transactions, from grocery shopping to car rentals and purchasing computer hardware.
If you're on TopCashback, you'll earn a $35 signup bonus and a $35 referral bonus for each new member you refer to TopCashback. There are no limits for a referral you make.
5. Survey Junkie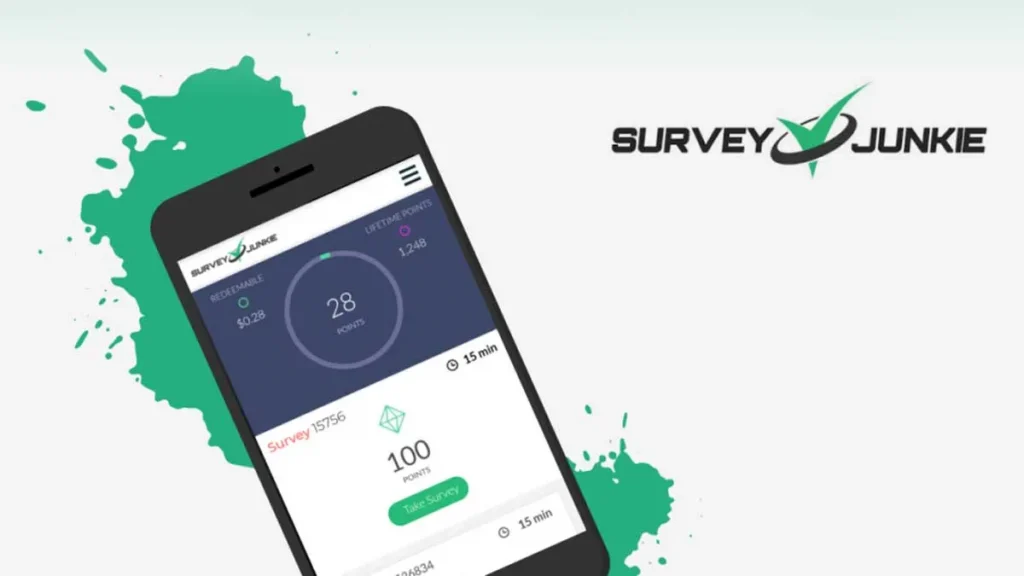 Survey Junkie is a legitimate website that pays you to take online surveys. They have surveys on various topics, including shopping habits and internet use. The more surveys you complete, the more points you earn and the more money your account will be worth.
Complete three surveys daily and earn as much as $40 monthly. Share more, earn more and make it worth your while!
There are several different ways to redeem your points for cash rewards:
PayPal – You can choose any amount up to $1,000 from your bank account or send it directly as Cash via PayPal.
Gift cards – You can choose from over 200 gift card options with values ranging from $0.25-$500.
Amazon gift card codes – Redeemable for up to $2,000 through Amazon.
6. InboxDollars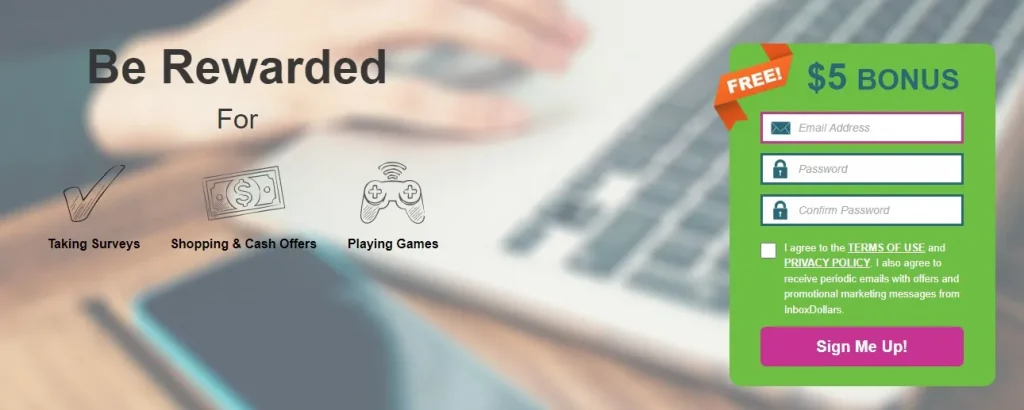 InboxDollars is an email service that rewards you for reading and responding to emails. It's similar to Swagbucks in that it rewards you with points that can be exchanged for Cash, but InboxDollars has a much larger selection of ways to earn money.
You can also earn money by taking surveys, watching videos or playing games. You won't get rich doing any of these things, but they're all easy ways to make some extra cash without sacrificing your time too much.
Finally, if you shop online regularly (as most people do these days), InboxDollars will give you 5% cash back on all purchases made through their website!
You'll get $30 easily from InboxDollars for completing all of these activities and earn the cash back incentives. Here's what:
Activate your account: Earn $5.00
Complete the profile survey: Earn $0.50
Watch the How to video: Earn $0.05
Complete all the to-do list activites: $0.50
Complete first paid survey: Earn $0.25
Complete the InboxDollars Household Survey: Earn $0.10
Complete the InboxDollars interest survey: Earn $0.10
Sign up for life points: Earn $2.00
Complete the Big Bick Survey: Earn $5.00
Take a Survey on your grocery spending: Earn $2.00
Sign Up for Nielsen: Earn $5.00
Get a free McDonald's Sandwich: Earn $1.50
Sign up for MobileXpression: Earn $2.00
Sign up for free Supermarket sample from cool savings: Earn $1.25
Sign up for free Mr. Clean Samples: $2.00
Get free Tide Laundry samples: Earn $1.50
Redeem 12 coupons at the grocery stores: Earn $2.60
Get Paid to Watch Videos: $0.05-$0.07
Survey on Aquafina or Dasani: Earn $2.00
Sign up for Green Dot: $2.00
I earn all these earnings. Promotions and survey bonuses can be changed from time to time. Please check all survey bonuses on official sites.
7. DoorDash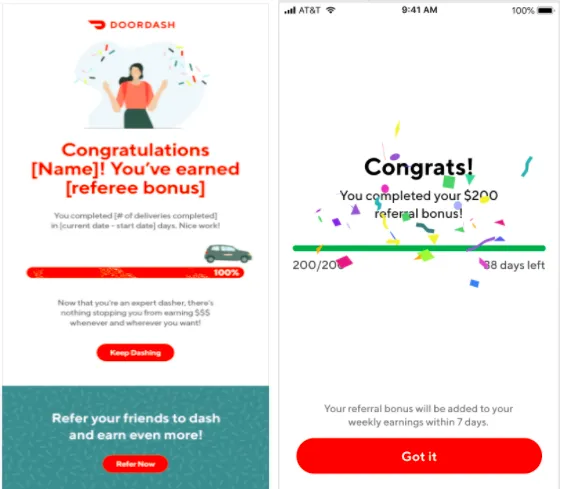 One of the largest food delivery services in the United States, Canada, and Australia is DoorDash. DoorDash is a delivery service for food and grocery orders. It is available in 7,000 cities across the United States.
DoorDash offers customers a variety of perks, including same-day delivery, no minimum order requirements, and an unlimited number of deliveries per month. The company has many partnerships with local restaurants so that customers can enjoy fresh meals from their favorite places.
Get $45 in credits when you sign up through the referral link, register for a DoorDash account, and make your first order. You'll get $5 off your first order or $10 off each of your first 3 DoorDash orders. Also, you will earn $30 by inviting your family or friends on DoorDash through your referral link, and you will get $30 each on referral.
8. Instacart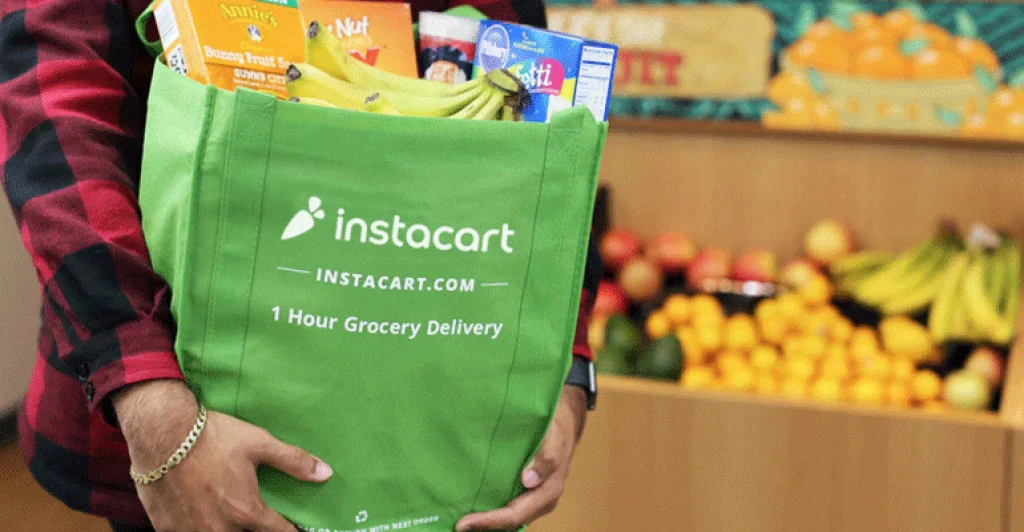 Instacart is a grocery delivery service. The app allows you to shop for groceries and earn rewards as you do so. Join Instacar and enjoy $10 off on your first order. You can also get $10 to refer friends, who can earn money by shopping at other stores (like Target), or by reviewing products that they use in their day-to-day lives.
Each of your referrals will also get a $10 discount on their first order.
There is total 5 referral you can make and total of $50 in bonus credits
You can refer up to five new customers for a total of $50 in bonus credits.
9. Timesclub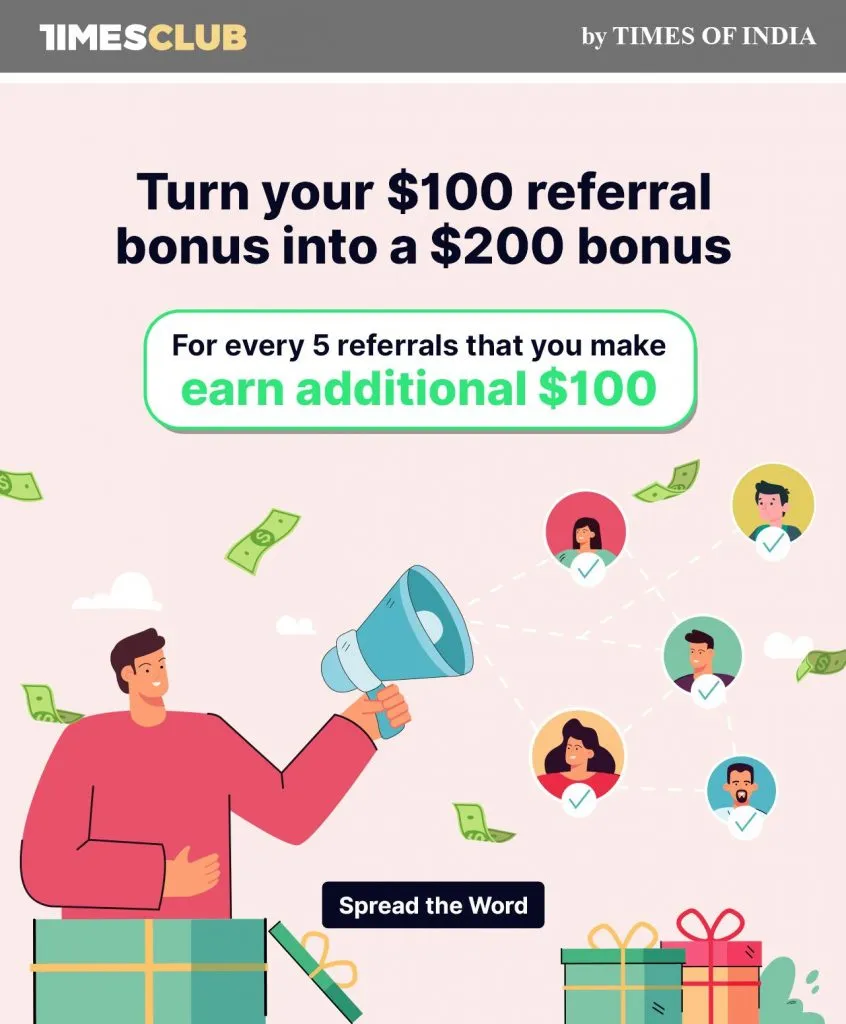 The TimesClub app is a premium app for Indians living in the United States. Timesclub Members receive exclusive rewards and perks without paying any fees; however, if you want to receive the highest cashback of 10% from Indian stores, then you can go for a Pro or Elite membership. 
You will receive $20 after as Timesclub sign-up bonus, when you link your bank account, and you will receive $20 per referral as a Timesclub referral bonus if you refer five friends and help them to link the card, then you will receive another $100.
10. Brandsclub
Join Brandclub $10 sign-up bonus if you use our referral link and create your account. To get this bonus, you have to connect one of your shopping accounts which can be Amazon, Walmart, or Target. Once you qualify all requirements, your bonus will instantly deposit into your BrandClub account.
You'll receive a $10 cash bonus for everyone who becomes a new Brandclub member, sign up through your referral link, and connect to an eligible Amazon, Walmart, or Target account. Each of your referrals will also enjoy a $10 cash bonus.
All bonuses can cash out to your PayPal or Venmo account.
11. RebatesMe
RebatesMe is a rebate portal that partners with over 4000 plus stores across the united states to offer deals, discounts, promotions, and cashback up to 40% to customers.
Earn $35 sign up bonus from RebatesMe, when you sign up through our referral link and make you first purchase earn a minimum $10 cashback you will receive $35 bonus. Also, you can get a $35 referral bonus if you invite your family or friends to RebatesMe and earn an unliited referral bonus. All bonuses will be payout through PayPal, Or Bank transfer. This is the best way to make $100 in 30 minutes.
12. Rakuten
Rakuten offers over 2000 retailers which is one of the highest in the current market. When you shop through their website & app, you can get up to 40% cashback on your purchases. Enjoy $10 Sign-Up Bonus, when you create an account through our referral link and make your first purchase.
Rakuten is an online marketplace for shoppers to find and buy products from over 2000 retailers. It's a great way to save money on everything from furniture to clothing, travel, health & beauty items, jewelry, pet supplies and more!
You can earn up to 40% cashback on your purchases at Rakuten. The money will be added straight into your account as soon as your order ships out of the retailer's warehouse. You can also use Rakuten Paypal Balance to pay directly through PayPal instead of using credit cards or debit cards.
Also, Invite you, family, or friends on Rakuten. You will receive $10 referral bonus on each referral you make. If you make 10 referrals, you will get $100 bonus which you can Cashout to your bank account. This is the best way to make $100 in minutes.
13. Mypoints
Up To 40% Cash Back. Mypoints has paid out over $236 million in cashback to its customers and is still counting! Yet another cashback app is making its way into our list of the best cashback apps in 2022.
Mypoints is an app that you can download from the Apple or Google Play stores.
Mypoints offers up to 40% cashback on purchases, and you'll get a $10 signup bonus when you create an account and download the Mypoints app. Spend $20 or more (excluding taxes and shipping) on any shop merchant through the MyPoints site or MyPoints emails in your first 30 days of membership, and we'll credit your account with 1,750 Points, redeemable for a $10 Gift Card of your choice. This offer is available for new MyPoints members only.
The company claims that it offers more than 500 retailers across a range of categories, including fashion, travel, grocery & health products—and more!
Mypoints is one of the few apps that let users earn rewards points by answering surveys as well as referring friends who also like to shop online at participating retailers such as Walmart®, Target®, Kohl's®, Macy's® and many other popular brands found in stores near you today!
Invite your friends and family to get rewarded by MyPoints! For each referral who joins via your email invitation or referral link, you'll earn 25 Points. Plus you'll earn an additional 750 Points when your referral purchases $20 or more in their first 30 days. And you'll earn 10% of all their eligible Points!
14. Upromise
Upromise is a cashback rebate portal that lets you earn cashback on your regular purchases when you shop online and in-store. As per current Upromise Promotions, you can earn $30.29 signup bonus and $5 for linking a 529 college account. 
You can earn $25 for each new member you refer when they sign up successfully and qualify for all steps. When your referral creates a Upromise account and reaches at least $25 in qualified cashback rewards within 180 days from signup, you receive a $25 bonus. Awesome! You can make $100 in minutes easily.
15. Stash
If you're looking for best investing platform, go for Stash. Join Stash and get $30 Bonus which you can invest in your portfolio, you can qualify for the $30 bonus when you fund your new Stash account with only $0.01.
You can earn an additional $100 bonus if two or more friends join Stash through your referral link by September 1, 2022. You'll get $30 for each friend, plus an extra $100.
Note: Stash promotions will change regularly. We suggest you read all Stash promotions on their website before creating an account.
Conclusion
We hope this post has helped you to see that there are more ways than one to make $100 fast. It's easy to think of these sites as being just for people who don't have jobs, but if you can put in the time and effort required, then there's no reason why you shouldn't try out any of these methods.
I'm delighted if you make $100 in 30 minutes, and do let me know in the comment box, so our readers can get help too.