Inflation causes gas prices to rise rapidly in 2022. As per CNBC, Gas price is increased nearly 50%. But if you use apps that give rewards and cashback on a gas fill-up, then you can save money.
These cashback apps for Gas are easy to use, and you get cashback almost on each purchase. If you're not familiar with these types of apps, don't worry—we'll explain how top 7 cashback apps for Gas where you can get a sign-up bonus along with cash back. Let's get started:
Buying Groceries every day and still finding a way to save some bucks on Grocery Shopping, read our Best Cashback Apps for Groceries in 2022.
Upside (Formerly Getupside)
Upside (Formerly known as Getupside) is a cashback app that rewards you for buying Gas, Grocery, and more. For a limited time, if you Signup for Upside using referral link, then you can get a $10 Sign up bonus. Upside lets you easily save money on Gas, Grocery, and Restaurant purchases.
How to claim Upside sign up bonus
First, sign up using the Upside referral link to get a $10 sign-up bonus.
Second, Download the App and shop at any of the over 100 stores with GetUpside and earn up to 10% cashback. That means if you spend $100 on Amazon, Macy's, or whatever else (there are dozens of stores), you could save as much as $10!
Thirdly, keep saving money by using their other features like Gas pay or grocery coupons. Using these two features alone, you could save up to $1,000 per year!
Upside has a partnership with many Local Big brands and Gas Station: App users can earn cash back at more than 50,000 locations nationwide.
You can earn cashback in 3 ways: Filling up, stocking up, and dining out. Plus Upside signup bonus and Upside referral program.
Upside's referral program: Use Upside's referral program to make more money: Every time you share the app with friends and family!* Using your code, you can refer people to our app, and earn some extra cashback simultaneously.
GasBuddy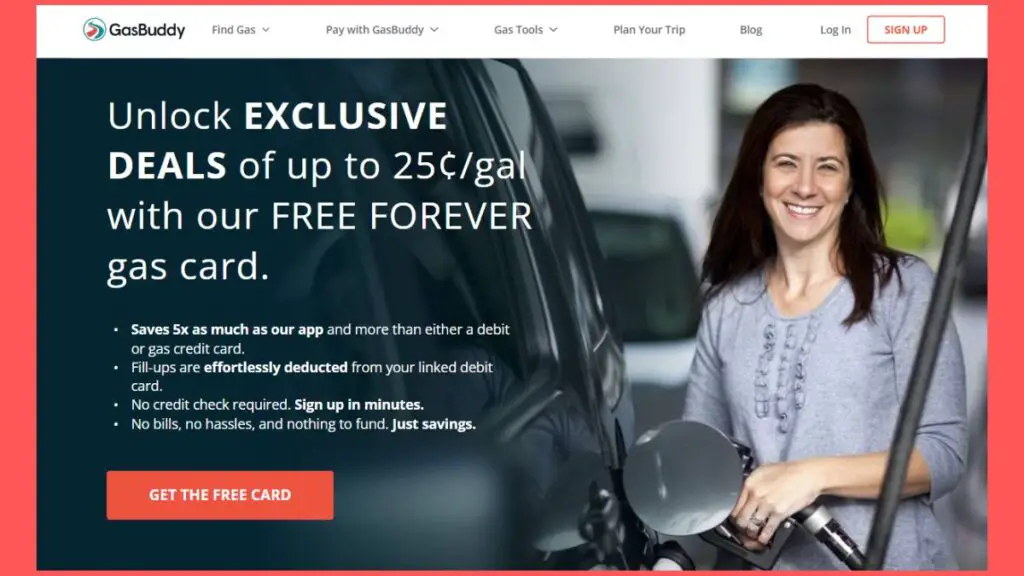 GasBuddy is a free app that lets you search for gas stations nearby, see their prices, get directions, and see what other users have to say about them. 
You can find the cheapest gas stations near you by downloading the GasBuddy app. If you upgrade to the GasBuddy fuel rewards program, then you can save up to 40¢/gal.
When you shop with GasBuddy partners, you can get a percentage back that will appear in your Pay with GasBuddy account and can be redeemed when you purchase fuel. There's no limit to how much you can earn, and some offers even give upwards of $10 in Gas towards your next fill.
How to get GasBuddy sign up bonus:
Create your account, and then it will ask to upgrade. 
Upgrade your account and Get the FREE Card.
Now link your checking account with a Gas buddy. They'll send your card in the mail.
No credit check is required. Sign up in minutes. Also No bills, no hassles, and nothing to fund. 
Use the money in your linked bank account to pay for gas. The card works at 95% of stations.
Activate Deal Alerts in the app to save up to 25¢/gal.
Your discount is automatically applied when you swipe and use your card.
BPme Rewards – Best App that Offers Price Matching
Earn rewards for paying for Gas:
If you're a BPme Rewards member, you can earn rewards by simply paying for Gas. The more BPme Rewards points you earn, the better your chances of winning prizes and gift cards. Members also get a discount on gas purchases at participating BP stations.
Earn rewards via referrals:
Referring new members is another way to earn BPme Rewards points. To do so, share your referral link with friends over social media or email and wait for them to enroll in the program using your link. Once they've enrolled, both parties will receive 50 bonus points as long as they use their account within 30 days (some restrictions may apply). Keep sharing! That's how you'll build up your balance quickly enough to redeem one of those awesome prizes later on down the road!
Exxon Mobil Speedpass+
This only work on Exxon. You need to download Exxon Mobil Speedpass+ 
app and Once you've downloaded the app, use it to pay for your Gas at any Exxon Mobil gas station. Remember that the Exxon Mobil Speedpass+ is not just limited to fuel; you can also use it to pay for car washes and other items at Exxon Mobil gas stations.
If you have an account with the credit card company Capital One, be sure to link your account before using this app so that they can send rewards back to you every time you make a purchase with your Speedpass+ card. You'll receive 1% cashback on every transaction made with this method (up to $1 million per year).
Drivvo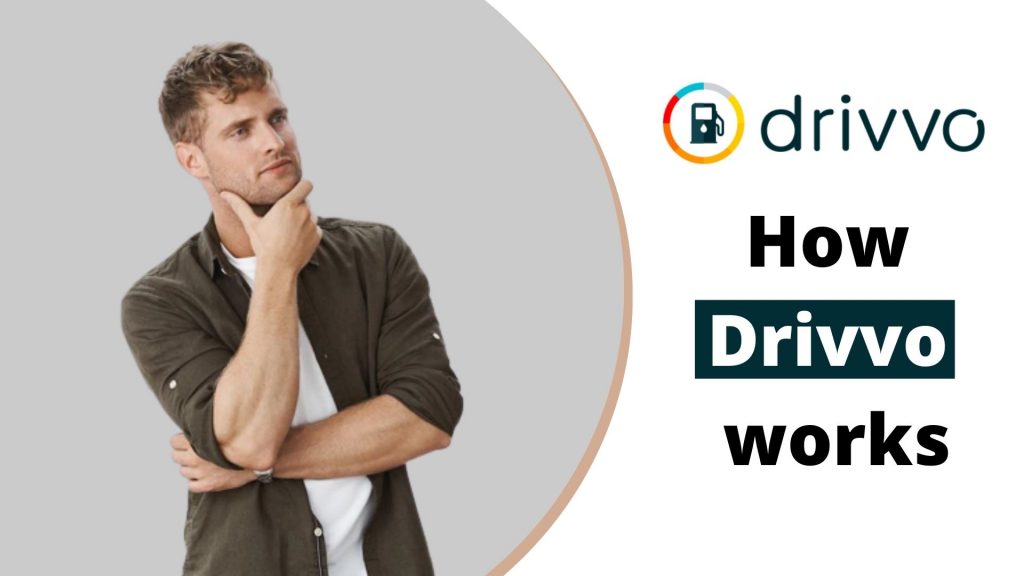 Drivvo is a finance manager for cars, motorcycles, buses, and trucks for personal use or for professional drivers (Taxi, Uber, Cabify, 99, motorcycle couriers, and truck drivers). With Drivvo app, you can save money on your car fuel, refueling, MAINTENANCE and expenses (registration, fines and financing) and revenues.
How Drivvo works: 
Drivvo is the ideal tool for you that care about the preservation and cost management of your vehicle. Drivvo is an automobile expense tracker and maintenance minder in one, but it takes some diligence to get the most out of it. 
Signup Drivvo and download the app
Drivvo Take a minute to record the cost of fuel, how much your tank took and your car's odometer reading at each fill-up,
Track your vehicle's performance through a timeline, summary reports, and charts. This app spits out dazzling charts with fuel consumption and performance data. 
Its Control your expenses: Record all supplies, expenses, incomes, and services of your vehicle.
Schedule reminders, and we will not let you forget of maintenance and payments.
Using Drivvo, you'll be on track to do the best choices and Save some bucks!
Conclusion
If you're looking for a way to save on Gas and money, then these apps are the way to go. They all have different rewards and ways of saving you money. These i say free money because if You own Gas car then definitely you need to buy Gas and now you are earning cashback while filling Gas in your car. Read More on the cashback program to save money. 
FAQ:
Can I save a lot of money by using gas apps?
If you spend $1,000 on Gas each year and use a cashback app to save 15% on your purchases, you will save $150. You can choose to pocket that money or use it for something else—like paying down debt, saving for retirement, or spending on other things. If you have more than one car and drive long distances to work and school every day, it's likely worth the time and effort it takes to install an app like GasBuddy or Slice on your phone. Otherwise, try out these apps next time you fill up at the pump.
What are the ways to save at the pump?
These are just a few of the many gas apps out there. But many people save money using a Gas Credit card, who gives a great cash reward for Gas. Also, you can sign up the Brand loyalty programs like Royal Farms, Speedway, and Exxon to save extra money.