ESPN Plus is one of the most prominent streaming services. Subscribing to ESPN Plus or canceling ESPN plus Subscription is very easy; that's why it should be the top-tier streaming service globally.
Watch all original content, sports documentaries, and more. ESPN Plus is not a much expensive streaming service, which costs you $6.99 per month or $69.99 annually. If you need a break from service for any reason, the process of cancel ESPN Plus is straightforward. Continue reading to know how to cancel ESPN Plus.
How to Cancel ESPN Plus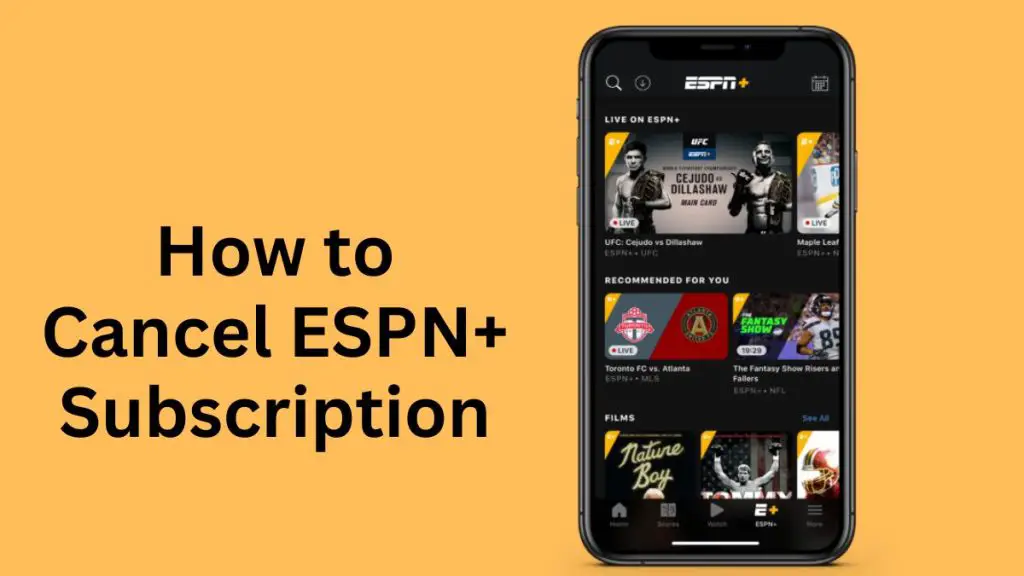 Cancel ESPN Plus Service on Web Browser?
By using the following instructions, you can cancel your ESPN+ subscription purchased on the ESPN website on your computer at any time:
Click or tap login.
Press the Manage button.
Tap on Cancel Subscription.
Confirm your cancellation.
ESPN Plus Subscription on the Google Play Website?
You can cancel your ESPN+ subscription billed to your Google Play account from the Google Play website. Uninstalling the ESPN Plus app will not cancel your subscription. Follow the instruction below:
Visit play.google.com on your computer or smartphone.
Sign in to the correct Google Account.
At the left, click My Subscriptions.
Choose your ESPN+ subscription.
Click Manage  Cancel subscription.
Confirm cancellation.
Cancel ESPN Plus Subscription on the Roku Website?
Canceling the ESPN Plus subscription billed to your Roku account from the Roku website is very easy. Follow the below step:
Visit roku.com on your computer or smartphone.
Login to the Roku website.
Scroll down and select Manage your subscriptions
You will see all subscriptions billed by Roku and terms and renewal dates on my subscription page.
Select the Unsubscribe reason and complete the process.
Confirm your cancellation when prompted.
Cancel ESPN Plus Subscription from Apple iTunes on a Mobile Device
As we discuss above, uninstalling the app will not cancel your subscription. Cancel subscription on Apple iTunes is a bit complicated. Follow the below steps:
Go to your iPhone setting.
Click on your Profile at the very top, followed by the iTunes & App Store.
Tap your Apple ID at the top of the screen and then tap View Apple ID. Sign in with your Apple ID.
Choose ESPN Plus Subscriptions from the list.
Tap on your ESPN+ subscription to manage.
Cancel your subscription and confirm it.
Cancel ESPN Pus Frequently Asked Questions
Does ESPN+ offer a refund or money-back guarantee?
According to the ESPN Plus Subscription agreement, ESPN Plus does not offer a refund. Your subscription is still available until the billing period is over.
Can I reactive my ESPN Plus subscription?
Yes, you can reactivate your subscription any time; click here to get an ESPN Plus subscription with a 25% discount.
Read More