ESPN Plus stands for Entertainment and Sports Programming Network. The service offers live events in several sports. ESPN Plus is one of the finest streaming platforms. The service offers live matches in several sports and also on-demand content and documentaries. 
International sports network coverage is available in millions of homes worldwide, and now ESPN Network is jumping into the digital age with the most extensive streaming service ESPN Plus.
So, what is ESPN Plus, and is it worth your subscription? Keep reading for everything you need to know about ESPN Plus subscription; after that, hit the button below to take benefit of the unbelievable value of the Disney Plus-Hulu-ESPN Plus Subscription at $13.99.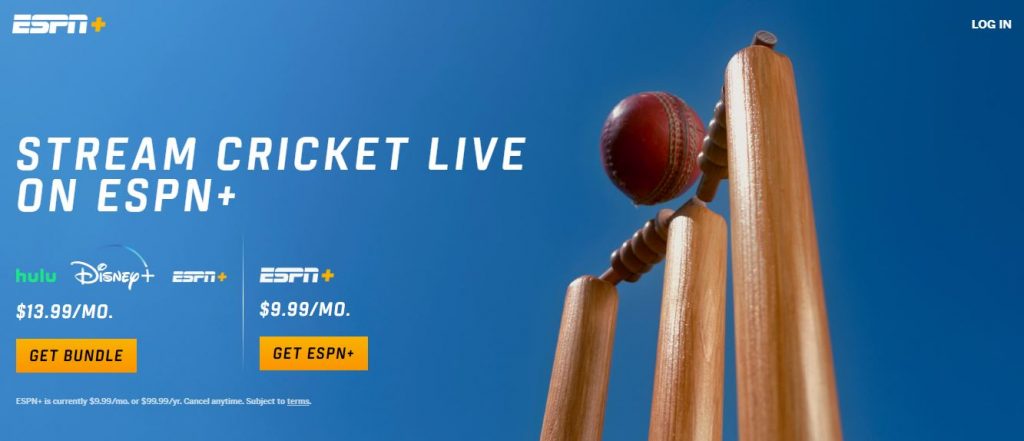 Highlights of ESPN Plus streaming service
ESPN Plus is a stand-alone sport streamlining platform containing live sports for encaustics, along with in-depth analysis and sports insights.
ESPN+ users can stream on up to three devices at once for most content.
You can get an ESPN+ subscription for $9.99 per month or save over 15% with an ESPN+ Annual Plan at $99.99 per year.
 ESPN Plus Live sports streaming saves you $11 or 43% for a month at espnplus.com.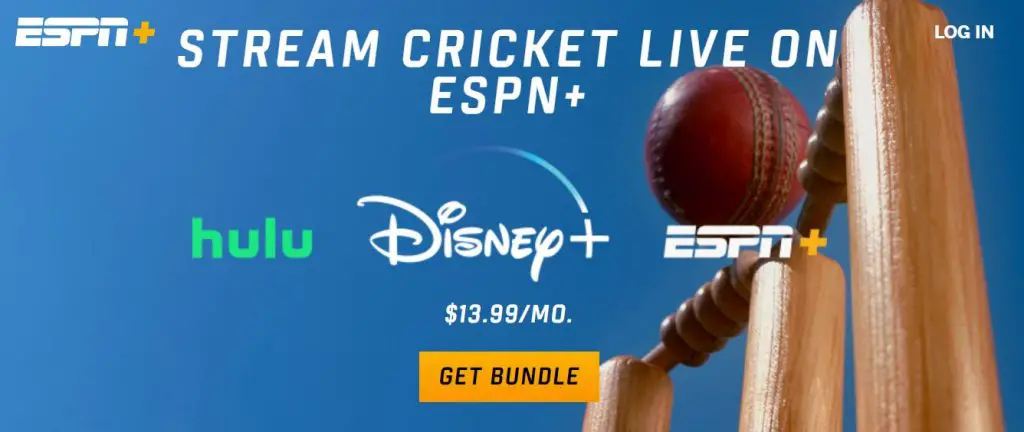 Disney Bundle/ESPN Plus Offer (Save 43%)
The Disney Bundle includes subscriptions to Disney+, ESPN+, and Hulu for a discounted price. You save $11/month compared to the retail price of each service when purchasing Bundle. (Note: Just you have to create a separate account for Disney+, ESPN+, and Hulu inside the Disney bundle with no extra cost, and inside Hulu, you can watch Hotstar Content).
Available Hotstar on Disney bundle for $13.99/month. The Disney Plus, Hulu, and ESPN+ bundle currently cost $13.99/mo. If you sign up for each of these services separately, the total would come out to $25/mo. This means while Purchasing Bundle you can save $11/mo (43%) whereas in bundling all three together.
| | |
| --- | --- |
| Product | Price |
| Disney Plus | 7.99/mo |
| ESPN Plus | 9.99/mo |
| Hulu | 6.99/mo |
| Disney Bundle (Disney+, ESPN+, Hulu) | 13.99/mo |
How does ESPN Plus work?
You can access ESPN Plus through its app and website itself. All you need to do is install the ESPN Plus app on the supported device (iOS & Android). Also, you can access ESPN Plus on the website and stream the content you want to watch. 
The ESPN Plus app and website interface are very responsive and easy to find your favorite entertainment to watch. The first row's categories in rules have all current live matches, and the following row has top picks and other highlight content. Also, 
Both the ESPN website and app interfaces make it easy to find something to watch. The first row has all current live matches, and subsequent rows have top picks and other content. Now, ESPN is available on Apple TV, and ESPN reports say the new service will work on Android TV Chromecast and Amazon devices (Fire TV Stick and Fire tablets). 
ESPN Plus Compatible Device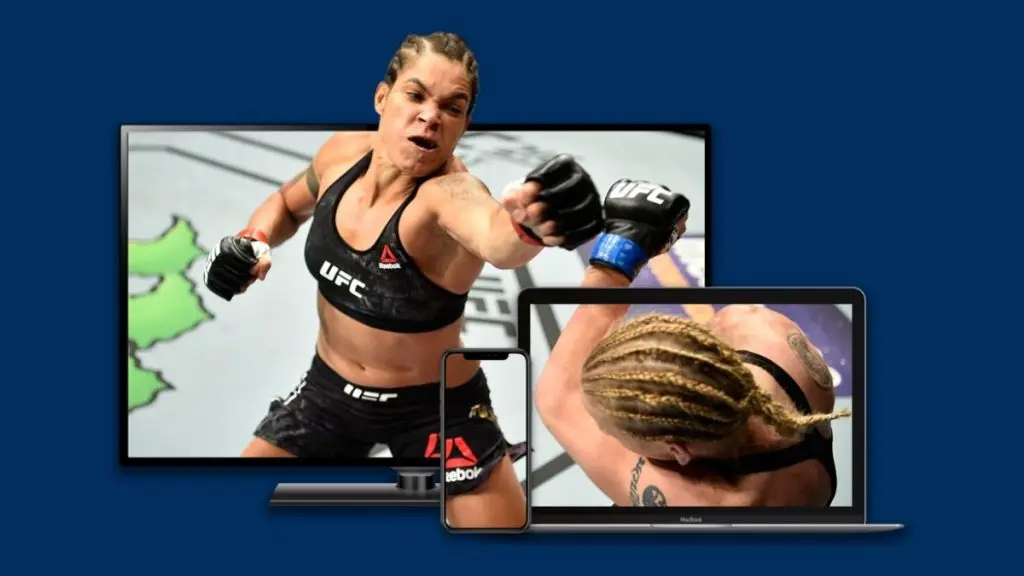 If you wondered how to watch ESPN Plus on your device, there is a wide selection of devices out there. Whether you can choose the ESPN+ app, using the ESPN website, or directly from your device, ESPN+ makes it easy to catch every live game and sport.
Here's a list of all the ways you can watch:
iPhone (The Apple device says that you need IOS 13 or higher, but you can download an earlier version.)
Android (Version, 4.2 or later)
Web browser (Ex. Chrome, Safari, etc.)
Apple TV (2nd generation or later)
Amazon Fire TV
Android TV
Roku
Xbox
Playstation (PS4 or later)
Can I get ESPN Plus for free?
Though ESPN Plus had a seven-day free trial when it launched in 2018, the service has since ended the option. However, that doesn't mean that there isn't a way to watch ESPN Plus for free. You can try Hulu Plus for a free trial. You can watch ESPN online free for 7 days before you decide if you want even to keep it for that first month.
However, you can share your ESPN Plus subscription with other users, as ESPN Plus offers 3 simultaneous device streams.
Does it have ads?
ESPN+ includes many exclusive video content, from live games to on-demand program shows and exclusive stories. Unfortunately, live sports come with commercials and ads, just like regular TV, which has frustrated some paying subscribers. But thankfully, Disney is rolling out a new streaming bundle that includes ad-free Hulu. Now, you can sign up and get Disney Plus, ESPN Plus, and Hulu (No Ads) for $18.99 per month.
Disney Plus and ESPN Plus bundle
If you have a Disney Plus subscription and want to watch ESPN Plus programs, you can bundle it with Hulu and ESPN Plus. And what if you already subscribe to Hulu or ESPN Plus? Don't worry because you can combine those streaming services with Disney Plus and get discounted price to use all three services together.
Fans of both sports and Disney content are in for a great deal: Disney Plus and ESPN Plus bundled with Hulu for the singular cost of $13.99.
If you choose Hulu without ads, it will charge a $13.99 monthly price ($19.99 without ads), Disney Plus is currently available for $7.99 a month, and ESPN Plus costs $6.99 a month. This is why the Disney bundle is one of the best options out there.
What you can watch on ESPN Plus
ESPN Plus has lots of its content. The service includes live events like MLB, NHL, NBA, and MLS games, college football, PGA golf, Top Rank Boxing, Grand Slam tennis matches, and UFC fight night. You can expect college sports featuring schools from outside the major conferences and sports like softball, volleyball, track, and swimming, which don't always get the spotlight on cable. ESPN Plus promises to feature 20 PGA tour events, Grand Slam tennis matches, and live boxing. Cricket, rugby, and Canadian Football League action are on the docket as well.
*ESPN+ does not offer specific sports networks, but subscribers can live stream certain events.
How do I cancel ESPN Plus? 
ESPN Plus is one of the most reliable streaming services offering live and replayed coverage of sports, original shows, and specials unique to the service.
You can cancel your subscription by logging in to your account using the app or log in to espn.com. Also, you can send an email at support@espnplus.com or call Customer Support at +1(800) 727-1800.
Note: ESPN Plus does not provide a refund or credits once you cancel your subscription