Watch Cricket in USA for hours sitting in the same position with snacks in hand waiting to be eaten as your emotions fluctuate with every ball, that's how crazy cricket love can make you. Since many Indian and sub-continental people live in the USA, and of course, they love to watch Cricket therefore, this game is pretty much popular in the region.
Anyhow, I can understand the frustration of cricket fans in the USA if they cannot watch international cricket matches and the only option is so expensive that it almost counts as no option. You don't want to have multiple subscriptions to watch different matches. Some people buy multiple subscriptions such as Willow TV, ESPN Plus, and Hostar, and pay hundreds of dollars. This is a huge amount for cricket streaming. For American sports, it's usually just $50. For football fans, European and International football is free to watch. So If you are in the USA and wondering about How To Watch Cricket From The USA, then this article is for you. We will show how paying $13.99, you can watch Cricket from the USA, all Hindi channels entertainment, and many more.
How To Watch Cricket From The USA?
Talking about the stats, more than 15 million Indian people in the United States love to watch Cricket, which is actually a huge number of people. If you are one of them and looking to stream the T20 world cup, IPL, and all cricket matches. Let's see what solutions we have for you to Watch Cricket From The USA:
ESPN Plus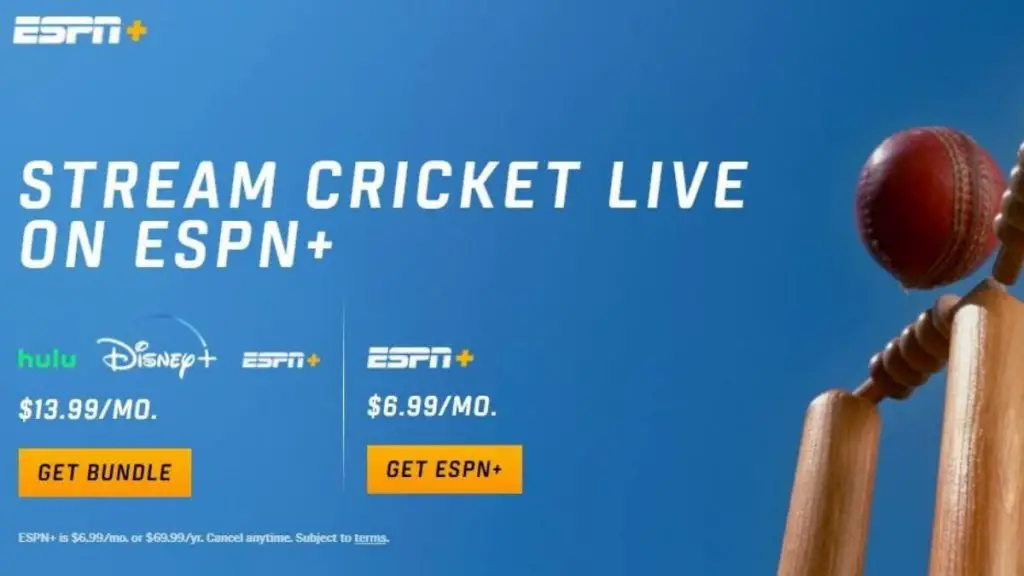 ESPN Plus is the best option if you love Indian Cricket. It easily provides and broadcasts all the domestic Indian matches. On ESPN+, you can watch hundreds of cricket matches featuring top players and teams from around the world. Stream live events, originals, and archives.
You can watch live Cricket on ESPN+ by paying just $9.99/month or $99.99/yr. 
Note: ESPN+ is currently $6.99/mo. or $69.99/yr. As of 08/23/22, the price of ESPN+ has increased to $9.99/month for monthly plans and $99.99/yr for annual plans. Unless you cancel, your subscription will automatically renew at the current price. You can cancel ESPN+ anytime.
With ESPN+, you can watch Live Cricket Scores, Match updates, Fixtures, Results, News, Articles, and Video highlights only at ESPNcricinfo. Read Ball by Ball Commentary.
Disney Bundle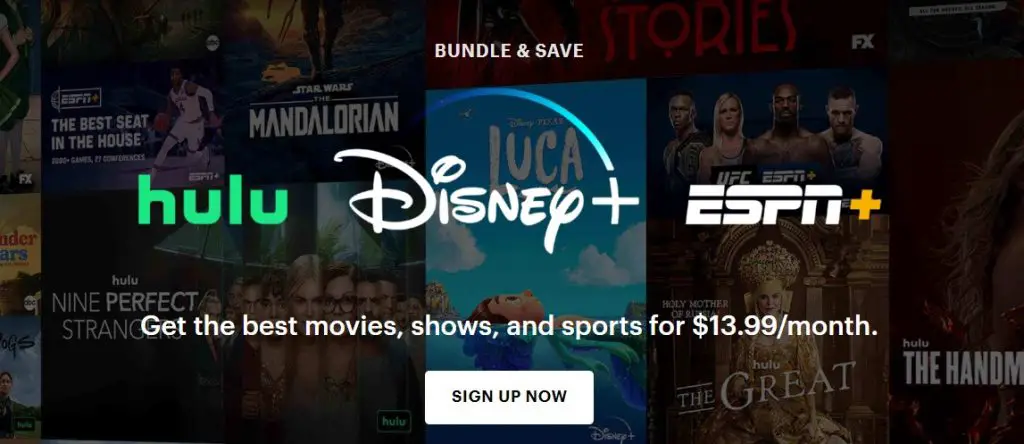 There's something for everyone with the Disney Bundle. The Disney Bundle has Disney+, Hulu, and ESPN+ for just $13.99 per month. So instead of taking ESPN+ at $9.99, why not spend $4 more and upgrade to Disney Bundle, where you can stream endless movies, shows, and sports from Disney+, Hulu, and ESPN+? Hotstar is also available on Hulu if you have a Disney Bundle subscription.
Disney Bundle Offer (Save 43%)
The Disney Bundle includes subscriptions to Disney+, ESPN+, and Hulu for a discounted price. You save $11/month compared to the retail price of each service when purchasing Bundle. (Note: Just you have to create a separate account for Disney+, ESPN+, and Hulu inside the Disney bundle with no extra cost, and inside Hulu, you can watch Hotstar Content).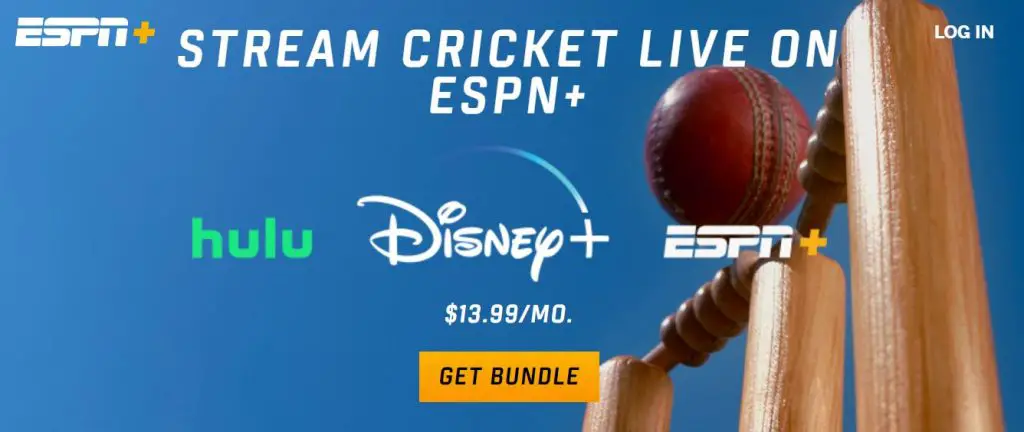 Available Hotstar on Disney bundle for $13.99/month. The Disney Plus, Hulu, and ESPN+ bundle currently cost $13.99/mo. If you sign up for each of these services separately, the total would come out to $25/mo. This means while Purchasing Bundle you can save $11/mo (43%) whereas in bundling all three together.
| | |
| --- | --- |
| Product | Price |
| Disney Plus | 7.99/mo |
| ESPN Plus | 9.99/mo |
| Hulu | 6.99/mo |
| Disney Bundle (Disney+, ESPN+, Hulu) | 13.99/mo |
Willow TV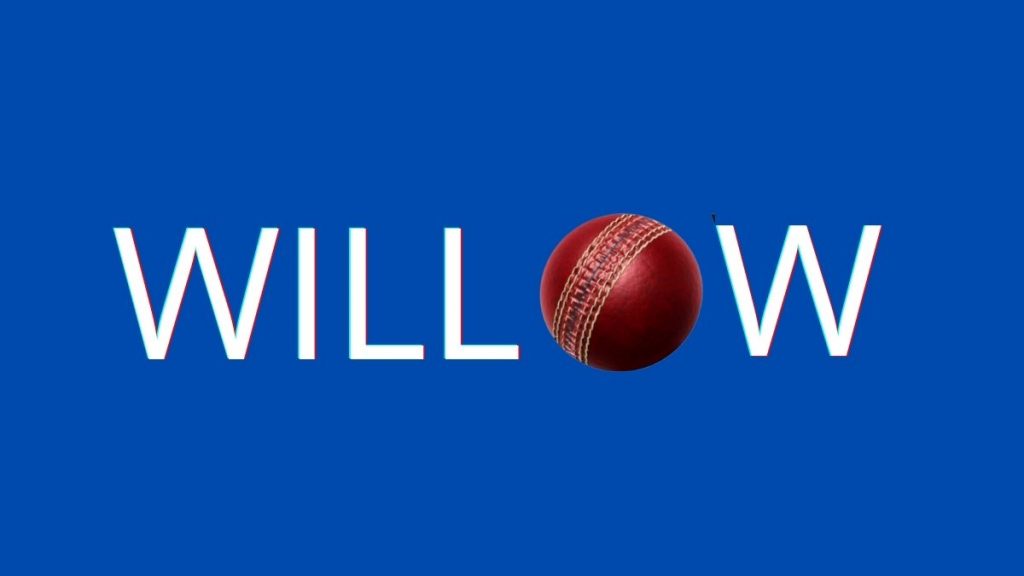 Willow TV is probably another option to Watch Cricket From The USA, but Willow TV does not have rights for all ICC matches. Still, Cricket live airings work really well with Willow TV. They provide the replays and highlights of almost all the matches. If you missed a 2 am EST match, don't worry! Willow TV has got you covered. So, overall it gives a smooth experience to all cricket fans.
Plus, you can stream most of the ICC events through Willow Premium, the online streaming platform of Willow TV. You don't have to worry about buying another subscription for the domestic T20 matches. It provides to you here on this platform. However, the Indian Premier League only gives its broadcasting rights to Hotstar USA. So, if you are a big IPL fan, you better start searching for an alternative plan because Willow TV won't be able to provide it to you.
Sling TV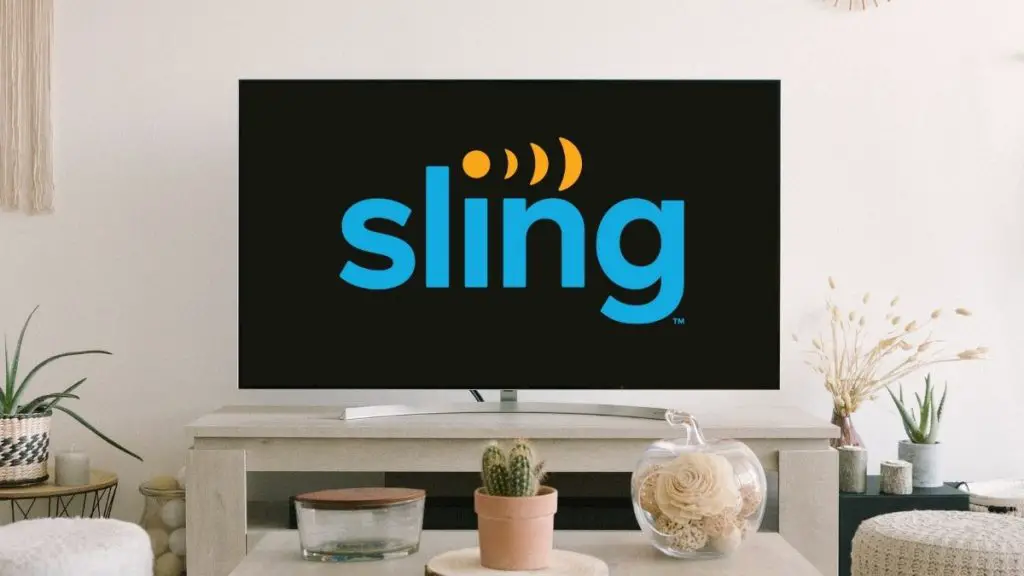 Discover Sling TV's cricket offerings, including times, channels, and the services you'll need to watch. You can click to watch the full cricket series available on Sling TV. Sling also offers a Willow Cricket package where you can watch crickets from the USA. Try Sling TV 7 days free trial.
If You have an International Sling TV subscription plan, you can watch Criekct, including Test Cricket Highlights from the USA. Below Sling Package offers Cricket. 
Sling TV is now offering its Cricket package, which is $10 per month, but you will get $5 for the first month and then $10 per month after that.
You can cancel Sling when you don't want to watch Cricket or for any reason you might have.
Hotstar USA
We have got you covered, those Indian cricket fans that I was talking about earlier. With Hotstar USA, you can watch as many Indian Premier League matches as you want. It also provides you access to all the home matches of your favorite cricket team. 
The Hotstar US annual package was 49.99 USD, but now Hotstar US is migrated to Disney Bundle under Hulu, so you need to buy a Disney Bundle subscription to watch Hotstar. If you have a Hulu subscription alone, you cannot watch Cricket. 
How To Watch Cricket From The USA free via Online Streaming?
You can watch Cricket From The USA free if you have Disney plus Hotstar India version and VPN. But this process is not legal. So better to Subscribe Disney bundle at a discounted price to watch Cricket from the USA.
Other than these international matches, the domestic level series are worth-watching. So, we'll figure out the best way to catch these matches live while sitting in the USA.
There are various cricket matches and series sectors depending on who is organizing it and other factors. The International Cricket Council manages the most popular of them. As mentioned above, they are played between two countries or more. The match is arranged by the cricket boards of the respective teams sanctioned by the International Cricket Council.
Final Thoughts
Live broadcasting of your favorite cricket series can be frustrating, especially when it's the cricket season and everyone is watching. Glad you have the option to watch Cricket from the USA. You can watch Cricket and other sports as well as full Hindi, Bollywood, Hollywood movies, and Disney content with the Disney bundle.  
I Hope, the solutions mentioned above for How To Watch Cricket From The finally give you relief. Subscribe to the Channels that suit you the most and enjoy the amazing experience for the rest of the year!