Earning money on the side has never been easier thanks to a wide selection of apps. In today's digital age, there are countless ways to make money, and one of the most convenient and accessible ways is through money making apps.
Whether you're looking to earn a little extra cash on the side or start a full-fledged career, many apps can help you achieve your financial goals.
Here, we'll take a look at some of the best money making apps available today.
More From Your Money: 16 Easy Ways to Make $100 Online in a Day
1. Swagbucks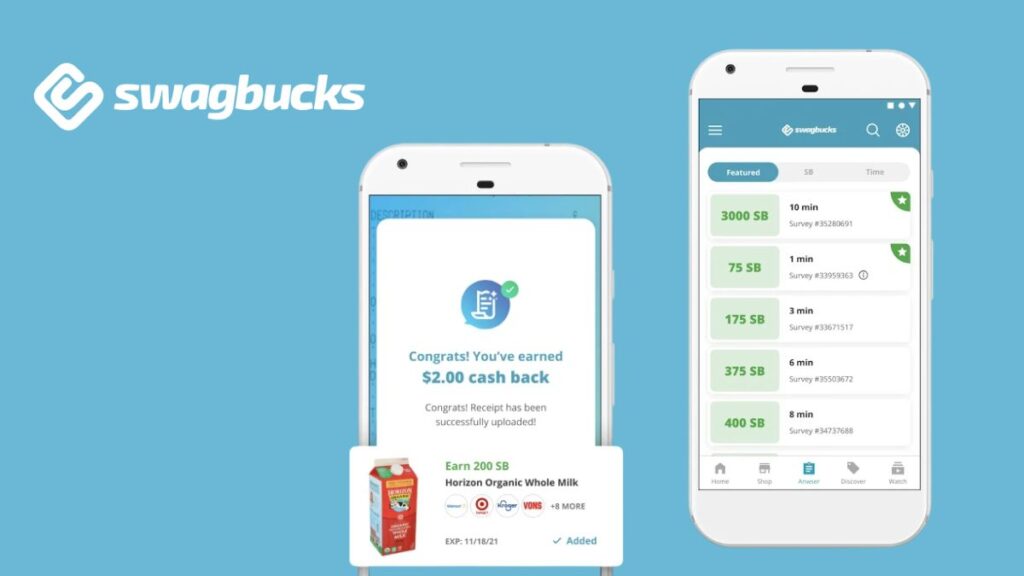 Swagbucks is a popular app that rewards users for completing various tasks, such as taking surveys, watching videos, playing games, and shopping online. It is one of the famous apps to earn money online.
Users can redeem their earnings for cash or gift cards from popular retailers like Amazon, Walmart, and Target. You can join the app and get $10 Swagbuck sign up bonus.
2. Rakuten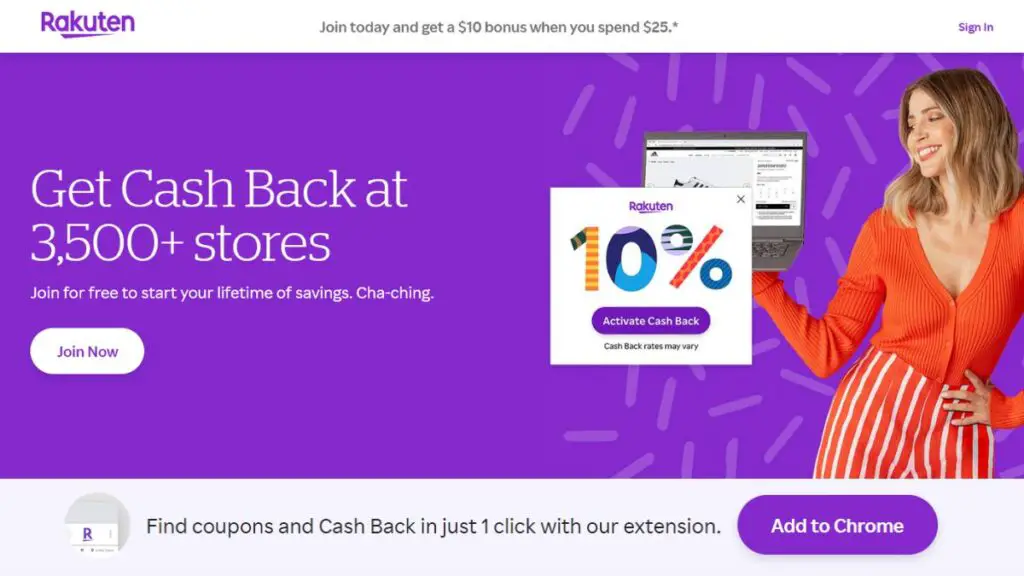 Formerly known as Ebates, Rakuten is a cashback app that rewards users for shopping at participating stores. Users can earn up to 40% cashback on their purchases, and their earnings can be redeemed for cash or gift cards. Also, you can earn referral bonuses by inviting your family or friend to join Rakuten and you will earn $30 bonus on each successful referral.
Rakuten is legit and trusted by millions of customers in the United States. Rakuten sends all your earnings and cashback to your Rakuten wallet which you can direct deposit into your PayPal account or via a physical check.
3. Acorns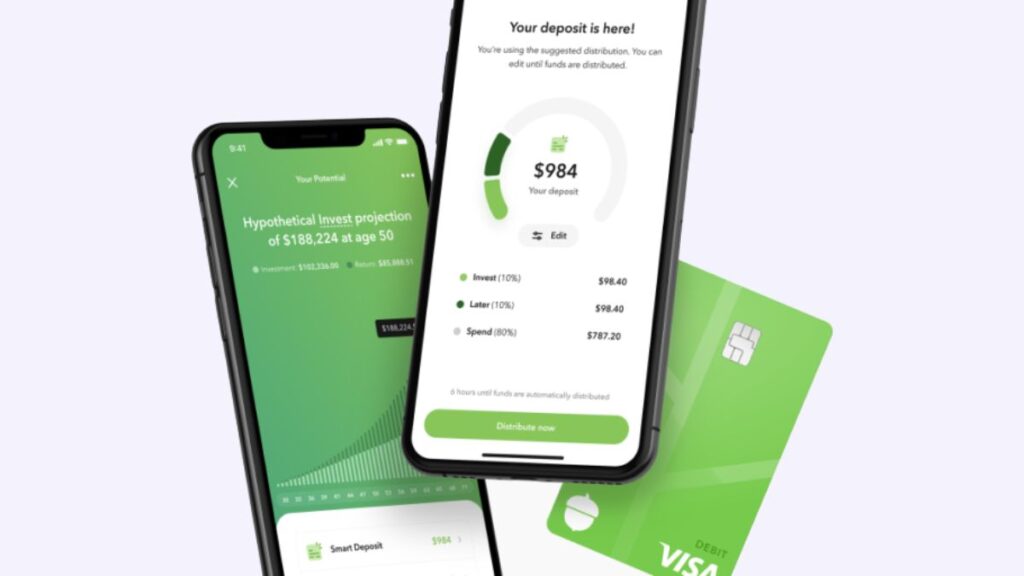 Acorns is a unique app that helps users save and invest their spare change. The app links to users' bank accounts and automatically rounds up their purchases to the nearest dollar, investing the difference in a portfolio of stocks and bonds.
Acorns is a smart money-making app. You can set it and forget it and let Acorns build your investment portfolio without even knowing it. Try risk-free Acorns today and earn $5 Acorns sign up bonus.
4. Ibotta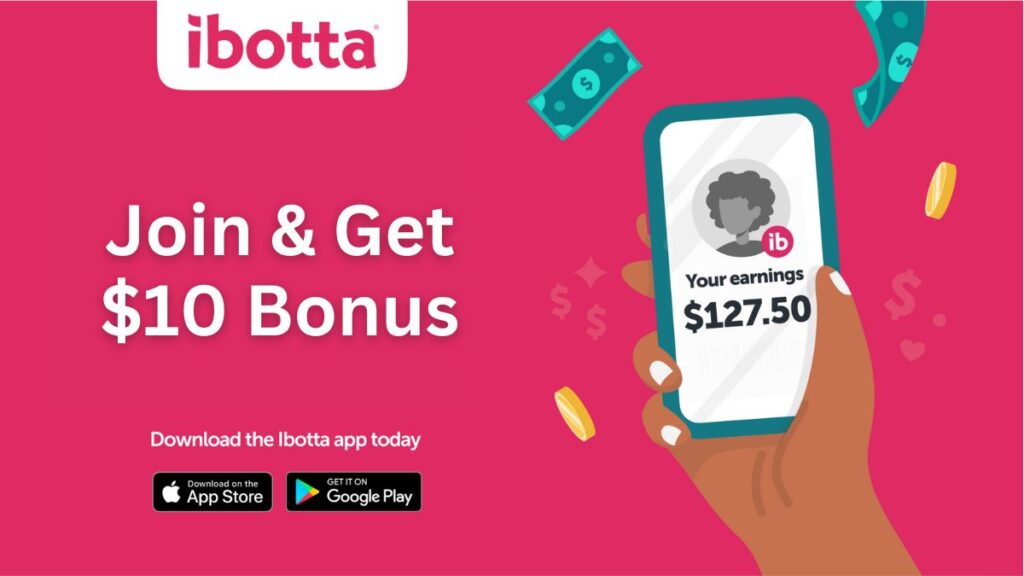 Ibotta is a free cashback rewards web and mobile app that gives you real cash for everyday purchases when you shop from over 300 participating in-store and online stores. Originally for groceries, it has expanded to include groceries, clothing, entertainment and eating out, pet supplies, and other categories. Users can earn cashback on their purchases by scanning receipts or linking their store loyalty cards to the app.
With Ibotta, users can also earn cash back on gift cards. More than 120 retailers currently sell gift cards through the app.
Ibotta rewards new users for signing up. Receive a $10 Ibotta sign up bonus if you use our referral link.
5. Uber
Uber are ride-sharing app that allows users to earn money by driving passengers to their destinations. Uber offers immediate payouts, making it the best money-making app for car owners. It allows anyone with a car to earn at their convenience, as long as they qualify.
Before using this ridesharing you must Meet local driving requirements, Minimum 3 years of driving experience, and have valid documents.
6. Google Opinion Rewards
Google Opinion Rewards is an app that rewards users for taking surveys on various topics. You just need to download the app from the play store and answer a few questions about yourself. After that Google will send you regular questions and surveys about the different topics.
Users can earn real money up to $1 per survey and Google Play credits, which can be used to purchase apps, and games, and even get paid via PayPal.
7. Poshmark
Poshmark is an app that allows users to buy and sell secondhand clothing, accessories, and even home decor. Posh Parties are featured on Poshmark which allows you to feature items in virtual shopping events centered around specific brands, categories, and themes. Sellers can earn money by listing their items for sale, and buyers can save money by purchasing gently used items at a discount.
You can deposit your payments with a check, PayPal, Venmo, or an Instant Transfer to a Visa or Mastercard debit card or with a direct deposit to your bank account.
8. Fiverr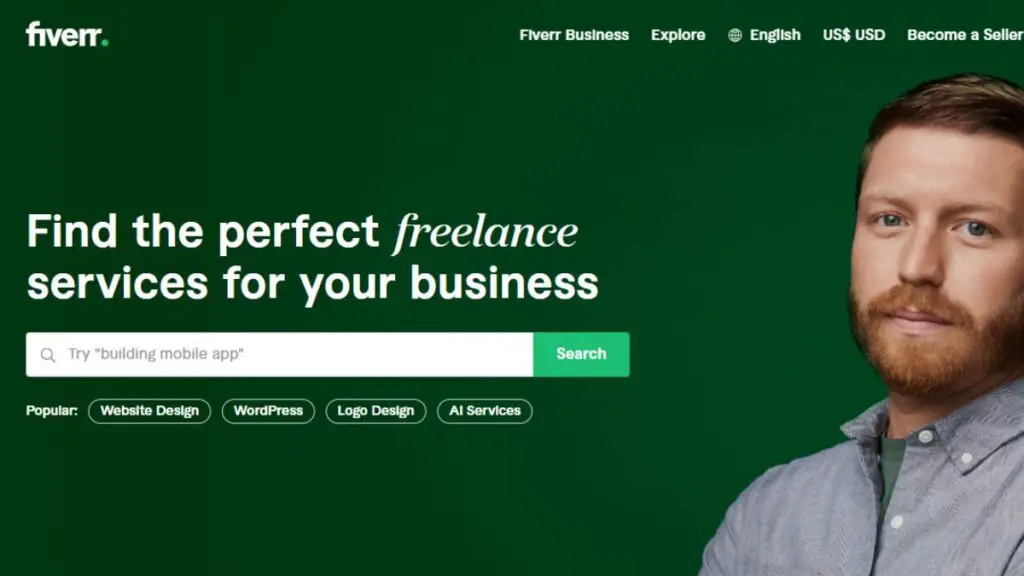 Fiverr is a marketplace app that allows users to sell their services to others. Users can offer a wide range of services, such as graphic design, writing, and video editing, and set their own prices for their work.
Before you need to start selling your work on Fiverr, you need to set up your freelance profile so buyers can find your profile on the site and place orders. Once you complete the work, you get paid. The platform can pay via direct deposit, Paypal, or a Fiverr pre-paid card.
With each successful sale, you advance to a higher level. With top ratings, you'll see more active postings and receive priority customer service.
9. Survey Junkie
Survey Junkie is an app that rewards users for taking surveys on various topics. Users can earn points for each survey they complete, and their points can be redeemed for gift cards or PayPal.
Survey Junkie partners with brands and market research firms to offer users the opportunity to complete surveys in exchange for points that can be converted into gift cards or PayPal payments. Because of this, Survey Junkie wins the award for best survey app.
You create a profile by answering questions, so Survey Junkie can find surveys that are relevant to you. Points can be exchanged for cash with each survey. You'll get $1 for every hundred points, whether you cash out with gift cards or payment via PayPal. You must have at least 500 points (or $5) to cash out.
Join Survey Junkie and get $5 Welcome bonus.
Conclusion
There are numerous money making apps available today that can help you earn a little extra cash or even start a side hustle. These apps allow you to earn money on your own terms, whether you're completing tasks for businesses, selling your services or items, or simply being active. By using these apps, you can take control of your finances and achieve your financial goals.
Frequently Asked Questions
Are money making apps legitimate?
Yes, many money making apps are legitimate and can provide a way for users to earn extra income. However, it's important to do your research and read reviews before downloading and using any money making apps.
How does money making apps pay users?
Money making apps may pay users in a variety of ways, including through PayPal, gift cards, or direct deposit. Some apps may have a minimum payout threshold that users must reach before they can withdraw their earnings.
Can you use multiple money making apps at the same time?
Yes, you can use multiple money making apps at the same time to increase your earning potential. However, it's important to make sure that you can complete the tasks required by each app in a timely manner.
Which app is best for earn money?
Some popular money making apps include: Swagbucks, Survey Junkie, Ibotta, RebatesMe, and TopCashback.