Rakuten is 100% legit and it is not a scam. Rakuten (formerly known as Ebates) is one of the largest online cashback portals in the USA. Rakuten has more than $10 billion in revenue each year. If you're looking for the best cashback and online deals then Rakuten is worth checking out.
We will discuss a complete guide about is Rakuten legit and in the end, you will be sure that it's legal and You will start saving money with Rakuten.
What is Rakuten and is Rakuten legit?
Rakuten has been around since 1997 and is a Japanese digital and e-commerce company in Tokyo.
Ebates which is one of the largest and popular cashback portal platforms has been around us since 1998.
In 2019, Ebates was changed to Rakuten officially following its union in 2014 with Rakuten. Although both the companies merged but still there hasn't been much changed in them. Ebates still offer a free cashback service through their portal.
Rakuten which is a shopping portal now offers cashback on shopping from your favourite stores. They do this by earning a commission from your shopping store/site. This part of the commission is used to pay you cashback. This is an amazing strategy by Rakuten to engage customers on their site. The customers in return also get huge benefits. Rakuten is a great way to save money while shopping.
Let's explore Ebates/ Rakuten more..
How Rakuten cashback works?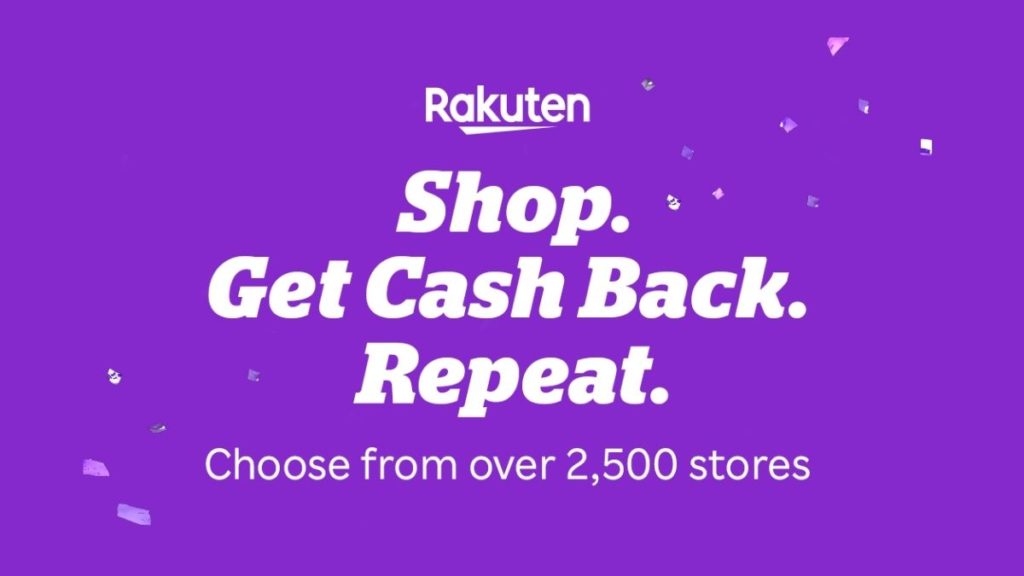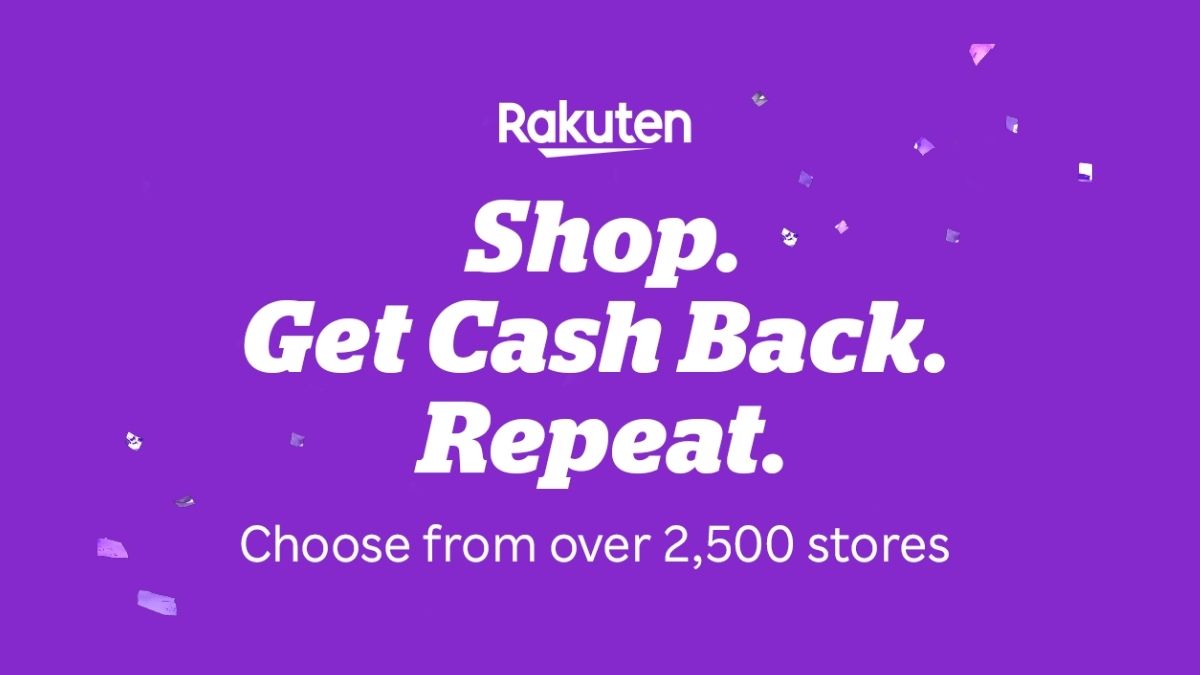 Just follow these simple steps to earn hefty rewards –
Visit site – search for Rakuten.com or Ebates.com on the browser. 
Your shopping store – Search for the store you wish to shop from. Look for all store option from the menu or search the store from the search bar. 
Shop – you will be directed directly to the desired shopping site by clicking on the shop now button. 
Purchase – Now simply do your shopping as you normally would. 
You would find amazing double cashback stores there. Also, you can download the CashBack monitor to check which shopping portal is offering the highest cashback or bonus points.
Rakuten travel cashback offer – 
Rakuten also has a "Travel and Vacations" tab on their site. Rakuten proposes cashback when a user book a tour directed through their site. Get hefty travel rewards through Rakuten.
• Earn money with your vacation! Save on travel, accommodation & car rental
• Get Cash Back with Expedia.ca, Ticketmaster.ca, Hotels.com, and many more!
What is the refer-a-friend program? 
Rakuten exclusively operates a refer-a-friend program. All you need to do is share Rakuten amongst your friends and get a chance to win bonus cashback points. Whenever your referred friend joins Rakuten and makes a purchase of $25 within a year, you receive a bonus of $25. Your friend receives an additional bonus of $10.
For this, you would find a 'refer and earn' link in the menu. Follow these instructions to earn rewards by simply referring a friend.
Click on the 'refer and earn link'. 
You can share Rakuten through E-mail. So you need to enter the email address to send an invitation.
You can share this through Facebook and Twitter also. You can also copy your personalized link to share it amongst your friends. 
Refer this platform to your multiple friends to earn more. 
If you are not yet Rakuten Account Just Signup Here:
Click the Rakuten referral link.
It will reflect an option to register or sign up for a new account.
Choose how to claim your bonus via Walmart Gift Card or Rakuten Cash Bonus. 
ill all the credentials and click "Join Now."
Congratulations you are ready to start your shopping with Rakuten.
To claim your bonus, you need to purchase at least $25 within 90 days of joining.
Once you make your first purchase, a Rakuten $10 Cashback will be credited to your preferred account.
Does Rakuten offer shop-in-store cashback also?

Rakuten covers cash-back in stores also. This is how it works in stores – 
Link your credit card – The foremost step is to add your credit card to your account. Input your credit card information in my wallet option from your account. 
In-store cashback offers – On the main menu, you would find an In-store cashback option. 
Link your credit card with in-stores – this is how you will see all the available in-store cashback offers in your account. Just choose the offer you wish to go with and then click on the 'link offer' option to add it to your account. 
Earn cash back – Just use your linked credit card to earn rewards on making a purchase. 
Does Rakuten also have its app?
Well, yes Rakuten has a mobile app to offer cashback on the easy go. The Rakuten app is available on both the App Store and Google Play. You may also receive a link if you sign up with your mobile number. This app gives access to the mobile-only deals of Rakuten. 5% cashback is only available at Rakuten mobile app.
The users can also look out for their cash-back balance, transaction history, credit card information and can also change their payment method.
Below Offer is Applicable only on Android or iOS App users:
Get Cash Back rewards at your favorite stores! Enjoy unbeatable shopping deals and save with promo codes & coupons from Rakuten.
Save money and sign up for a FREE account – it's easy! Explore deals, shop at 2,500+ stores AND earn Cash Back when you buy. You'll also get a $10 Welcome Bonus!
Ready to unlock some amazing savings?
3 reasons you'll love the Rakuten app:
• Shop & save: Earn up to 40% Cash Back
• 2,500+ stores: Macy's, Sephora, BestBuy Kohl's, Nike, QVC & many more!
• Buy the best brands: Enjoy offers on best-selling brands like Samsung, Nike and Sephora.
Rakuten helps you buy the things you want & save at the same time. Earn Cash Back on your vacations, find the best discount deals at your favorite stores, and shop clothes from top brands.
FAQs
Is Rakuten and Ebates same? 
Well, they both used to be different platforms until 2014. Now they both are the same as Rakuten has acquired Ebates. They both are now officially called as one – Rakuten.
How does Rakuten manage to pay out cash-back?
This is through affiliate marketing. Rakuten earns a commission by referring you to the store of purchase. A part of this commission is used to pay you cashback.
What is the Rakuten cash-back button?
This button is for those who may forget to visit Rakuten every time they make a purchase. It is a chrome extension to alert you every time you visit a shopping site. You may get this button on any store's web page. Just scroll down and search on the left-hand side of the button. Install this to get cashback updates.
How Rakuten is safe?
Rakuten is a very secure site. They do not require that you enter any payment information to use their services, which is a good sign. The only thing you need to sign up for is an active email address.
Conclusion
Rakuten is very secure and it is a great cash-back platform that works only in the U.S. If you and your friends wish to earn some money or save some money while shopping, then this is definitely for you.