Klarna is a mobile app offering point-of-sale loans for online and in-store payments. In easy words, Shop at your favorite stores in the Klarna app, at your local mall, or anywhere online—then checkout with Klarna. Split the cost of your purchase into 4 interest-free payments, paid every 2 weeks.
Join Klarna for free and get $20 Amazon gift card when you use a referral link and install the Klarna App, join the Rewards Club, and get access to fantastic perks like exclusives, deals, content, and experiences.
See more new user promotions for, Fetch Rewards, TopCashback, RebatesMe, and Strike App.
Klarna $20 Amazon Gift Card Bonus
Klarna currently offers a $20 Amazon gift card bonus by signing up through a referral link and installing the app.
How to Claim Klarna $20 Amazon Gift Card
Join Klarna via this referral link.
Enter your email address and get the link app link.
Install the Klarna App.
Create your free account.
Join the Free rewards club.
Make a purchase of at least $20 within 7 days.
You'll receive a $20 Amazon Gift Card once you make your first payment towards your Klarna purchase.
Klarna Referral Bonus: Exclusive $20 Gift Card
In addition, you can participate in the Klarna refer a friend program and get $20 on every referral. 
How to Invite your friends on Klarna:
Sign in to the app, go to My Klarna, and tap Invite friends.
Share your link with others so they can use it to get the app.
As soon as your friends join our rewards club and make their first eligible purchase with Klarna, they will unlock a $20 Amazon.com gift card.
For each friend (up to 10) that unlocks their reward, you'll get a $20 Amazon.com gift card. That's $200 up for grabs!
Note: Currently, you can invite only 10 people on Klarna App.
About Klarna?
Klarna is a Swedish fintech company that provides payment solutions for e-commerce merchants.
Klarna offers online financial services such as payments for online storefronts and direct payments, along with post-purchase payments.
The Klarna checkout process is simple and convenient, but what exactly does it mean to utilize Klarna as your payment gateway?
How does Klarna work?

The Klarna payment service allows customers to pay in installments. Klarna offers a variety of payment options, including its most popular plan, Pay in 4. With this plan, shoppers can split their purchase into four equal installments to be paid every two weeks, with the first due at checkout. The next three payments are made automatically when they're due.
Klarna also offers other plans:
Pay Later (2–12 months) – With Pay Later, you have 60 days from when you place your order to make your first payment; after that time has passed, your account is eligible for collection by a debt collector or for legal action against you if no payments have been received by then.
Klarna Credit – This program allows users access to short-term credit based on their previous shopping history with Klarna; it's open only to residents of Sweden and Finland who are 18 years or older with an active bank account.
Klarna Features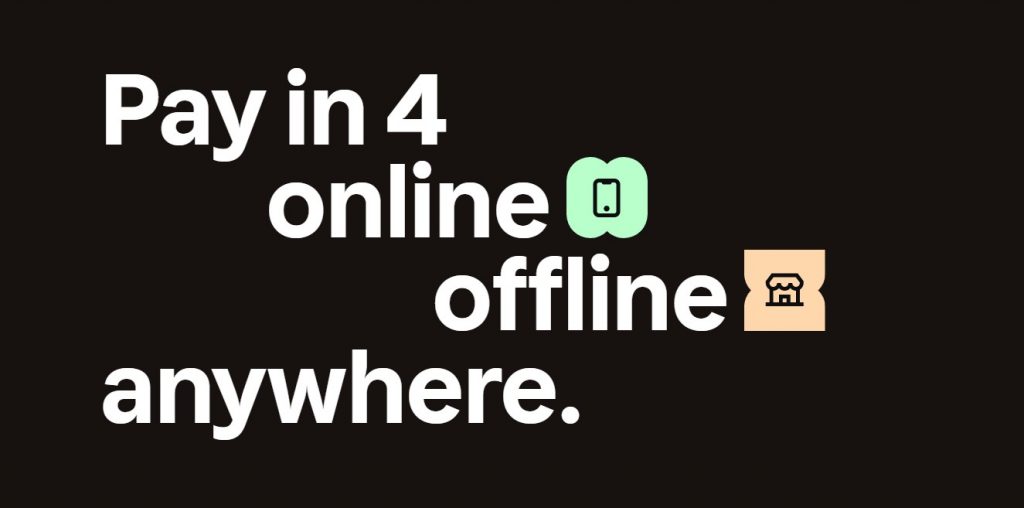 Klarna's most popular payment plan, Pay in 4, lets shoppers split their purchase into four equal installments to be paid every two weeks, with the first due at checkout. For example: if you purchase a $100 pair of shoes and want to make payments over four weeks rather than pay the entire amount right away, Klarna will make sure that you can afford it by allowing payments as small as $25 or $50 per week. Pretty neat!
While this may sound like an ideal solution for people who are looking for ways to avoid credit card debt or live paycheck-to-paycheck (and we're all about keeping those people out of financial trouble), it also works well for merchants who want more time before they see 100% payment on their invoices.
Klarna Fees

There are no fees for using Klarna on a credit or debit card.
Pay in 4 is one of the most popular payment plans. This plan lets shoppers split their purchase into four equal installments to be paid every two weeks, with the first due at checkout. The payments can be made via direct debit from your bank account or by Visa Electron cards (debit cards).
Klarna Split offer
Klarna offers a wide range of payment options, all with the same great benefits. Check out our Klarna pages to learn more about each plan.
Pay in 4: This option lets shoppers split their purchase into four equal installments to be paid every two weeks, with the first due at checkout. It's ideal for big-ticket items that you can't afford all at once or when you want to spread out payments over an even longer term.
Pay in 2: With this option, shoppers pay off half their purchase immediately and then make two more payments on separate dates, followed by 14 days from your order date (the third and fourth payments). This is perfect if you want to pay off your order quickly but don't necessarily need it right away—or if you want extra time before making any payments.
Pay in 1: This offering allows shoppers to pay off their purchases after 21 days (or three months), which means they could end up paying only $15 each month if they choose this payment method—and without interest! However, some fees will still be applied as per our standard terms & conditions.
Please keep these charges in mind when choosing this plan type instead of others like Pay Now/Klarna Credit Card Payment or Split Payments, where no interest is applied. However, those methods may still be associated fees depending on how much money is owed at the time of purchase."
Conclusion
Klarna is a newer fintech company that offers payment plans to its customers. The process is easy and flexible. You have nothing to pay by joining Klarna for your next order.
Join Klarna rewards programs built into tons of retail sites, malls, and In-stores and earns rewards by shopping and redeeming collected points for your next order.
Try Similar cashback sites like Upromise and get exciting cashback, perks, and more. Also, $35 welcome bonus.