American people are Costco family, and they love Costco anything they need to purchase or buy immediately, go to Costco first. Everything is available at Costco, whether you are refinancing your home, purchasing gas, planning a trip, or renting a car, groceries, or electronics.
Costco offers the best deals on bulk items, including toilet paper, packaged snacks, dry goods, organic items, cleaning supplies, and more.
All you can get for low prices is that you need to have a Costco Membership to shop there.
Costco offers two different kinds of membership: the Costco Gold Card ($60 per year) and the Costco Executive Membership Card ($120 per year).
Costco Membership is offering $20 sign up bonus for new Executive members and $10 for Gold Star members. Continue reading to learn more about the current Costco membership promotion.
Here, check for more shopping rewards and promotions from RebatesMe, TopCashback, Klarna, and more cashback rewards.
What is Costco Membership
Costco is a membership-based warehouse club that offers shoppers the opportunity to purchase products in bulk at a discount. In addition, the Costco wholesale website has several features that make it easy for customers to browse and shop for items.
Costco membership is typically required in order to take advantage of all the savings. Each of the two Executive plans includes extra benefits like 2% back on purchases and additional savings, which are included in the $60 annual fee for Gold Star or Executive memberships.
You can buy food and other household items at costco.com or a warehouse and get discounts on some merchandise. The retailer also provides members with access to its gas stations, where they receive discounts on fuel prices when filling up at one of their fuel stations.
Costco Membership Promotion
Costco new member promotion offers a welcome bonus for Executive Members who can receive a $20 Digital Shop Card, and new Gold Star Members receive a $10 Digital Shop Card when you enroll in auto-renewal, use your Costco VISA card at the time of sign up, and use promo code CJPROMO at checkout. You can use Costco Digital Shop Cards at any Costco warehouse and gas station, as well as online at Costco.com.
What is Gold Star and Executive Membership?
Costco is a membership-only warehouse club that provides a wide selection of merchandise, from electronics and clothing to fresh produce and auto care, all at low warehouse prices. A membership with Costco also includes several additional benefits as well as potential drawbacks.
Costco Memberships are offered in two types: Executive Membership and Gold Star Membership.
Gold Star Membership: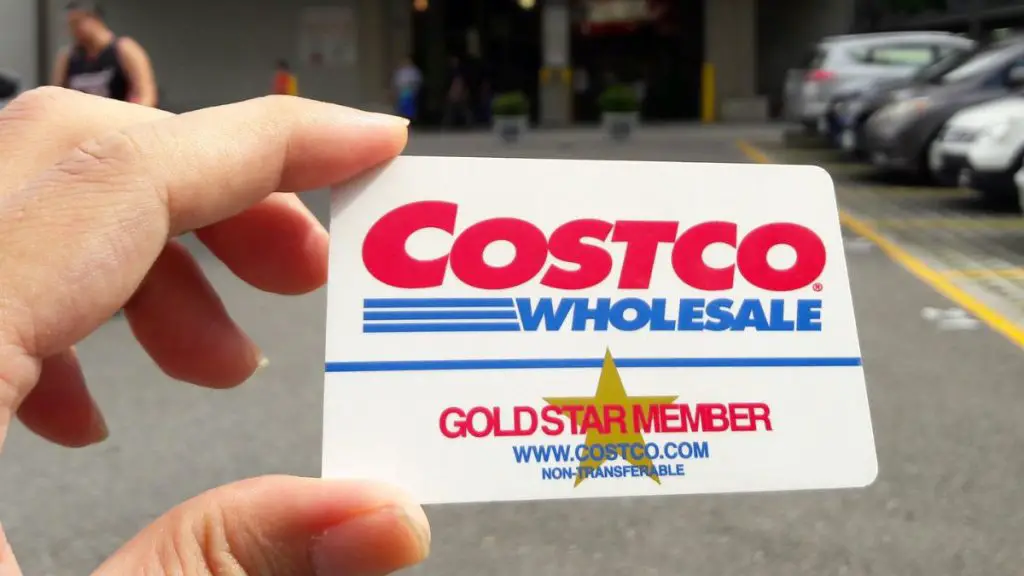 The most popular of these is the Gold Star Membership, which costs $60 annually. This membership provides discounts on Costco products and a 2% cashback reward for purchases made with a Costco cash card.
What you'll get:
$60.00 Annual membership fee
Includes a free Household Card
Valid at all Costco locations worldwide
Executive Membership: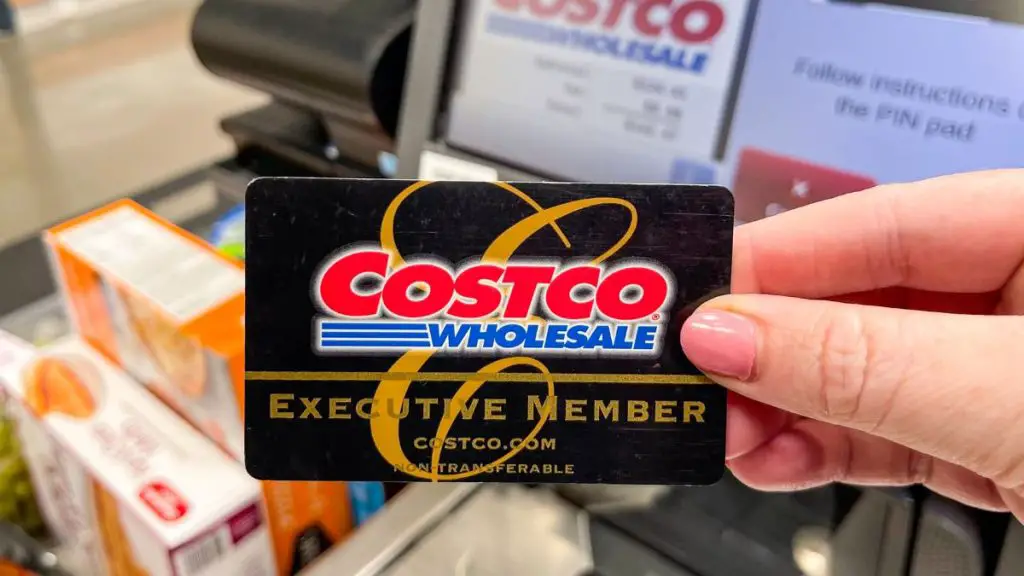 Executive Memberships cost $120 per year and include additional benefits like an annual 2% reward on all purchases (including gasoline) and an extra 10% off sale prices on select categories such as electronics. If you don't have business expenses but still want to save money at Costco, this is the best choice!
What you'll get:
$120.00 Annual membership fee ($60 membership fee, plus $60 upgrade fee)*
Includes a free Household Card
Valid at all Costco locations worldwide
Annual 2% Reward on qualified Costco purchases
Additional benefits and greater savings on Costco Services
Extra benefits on select Costco Travel products
See also: Best Cashback Apps for Groceries
How to get Costco Membership for Free
Costco doesn't offer free memberships, but there are several ways you can still save. If you have a friend with a Costco membership, ask them to buy you a Costco Shop Card, and you can shop at Costco without any fees.
There is also another way to get a Costco Membership for free if you join and enroll in auto-renewal of your Costco membership on a Visa card at the time of sign-up. You'll receive FREE Costco Membership for one year. After that, you must continue paying $120 per annum and earn an annual 2% Reward on qualified purchases.
Use Costco Anywhere Visa Card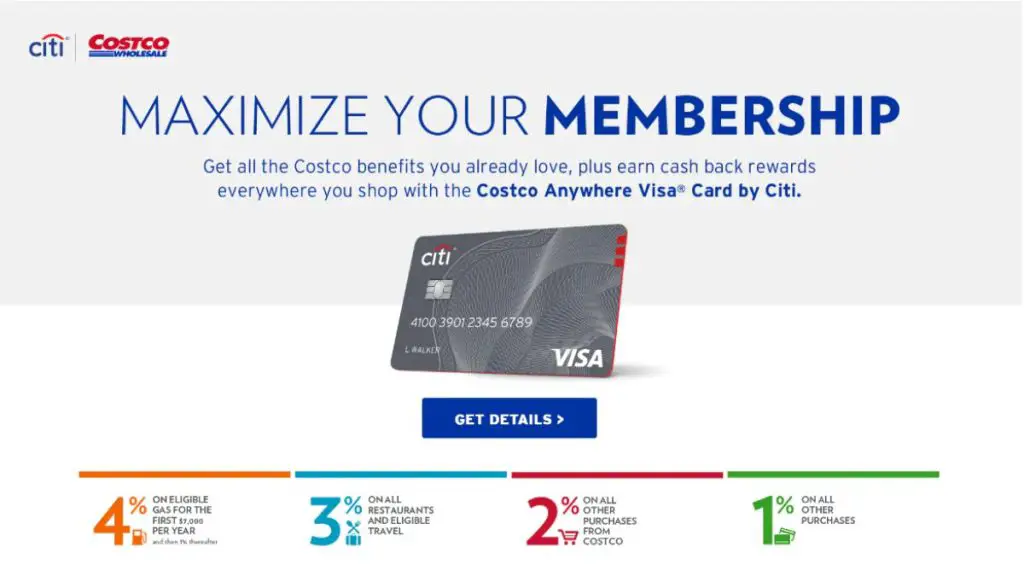 If you have a Costco membership or not yet, you can apply for the Costco Anywhere Visa® Card on Costco Membership promotion; with this card, you can earn rewards from the store's baked goods department.
With this card, you get rewards of 4% cash back on eligible gas and EV charging purchases for the first $7,000 per year, then 1% after that, 3% cash back on restaurants and eligible travel purchases, 2% cash back on all other purchases from Costco stores and Costco.com and 1% cash back on all other purchases and no annual fee with a paid Costco membership, the card is ideal to use for both a Costco purchase and everyday spending.
Costco store memberships cost at least $60 per year, but this card has no annual fee, and frequent shoppers can earn cash back.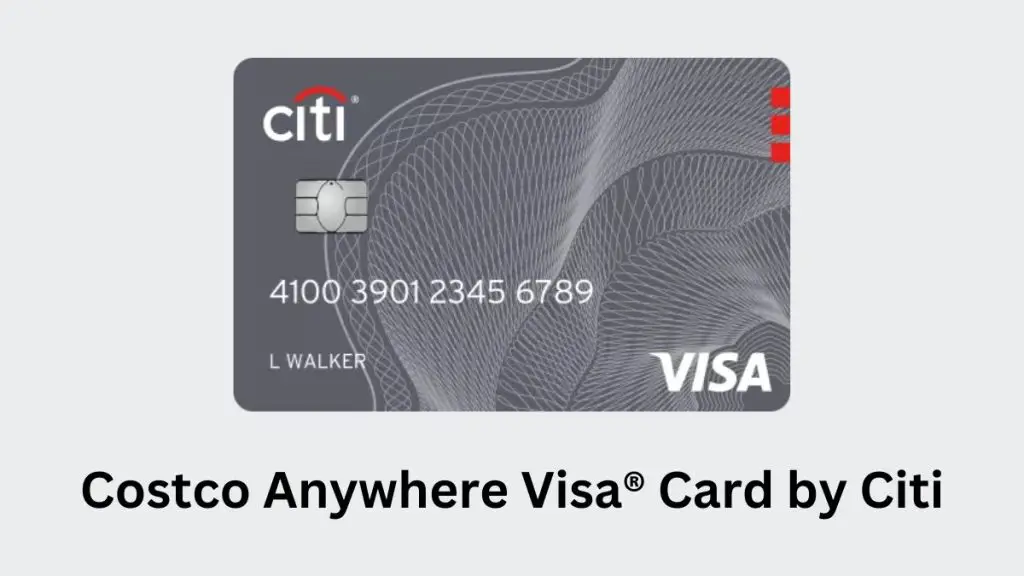 What you'll get with this card:
4% on eligible gas for the first $7,000 per year and then 1% thereafter
3% on restaurants and eligible travel
2% on all other purchases from Costco and Costco.com
1% on all other purchases
Moreover, there are no foreign transaction fees on purchases wherever Visa® is accepted while you travel to Bora Bora, Japan, and beyond with your Costco Anywhere Visa® Card.
Check out: Venmo Credit Card Bonus: Get $100 Bonus and 3% Cashback
FAQs for Costco Membership
How old can you be to get a Costco card?
To get a Costco Membership card, you must be 18 years of age and over.
How much is a Costco membership right now?
Costco membership offers personal, and business memberships, and its membership prices come in two tiers per category. Members can enroll in one of the following membership programs: Gold Start Membership $60 per year, Business Membership $60 per year, and Executive Membership $120 per year.
What do you need to sign up for a Costco card?
Signing up for Costco is a very simple process. You can visit any nearby Costco warehouse and go to the membership desk to submit your valid government-issued picture ID. If you wish to open a business membership, you must have 3 forms of business ID (check, business card, bill, credit card, and business license).