Upromise is a free cashback rewards program that helps you to save money on education expenses. You earn cashback rebates for shopping and scanning receipts, and you can also earn rewards for dining out and discovering new products and services. Upromise is similar to other free shopping and rewards programs, like Swagbucks, Rakuten, TopCashback, RebatesMe, or iBotta.
But maybe you have decided that Upromise is no longer a good fit for you.
Perhaps you're looking for more ways to earn cash back, perhaps you want to earn more interest on your college savings, or maybe you find other rebate sites where you earn unlimited cashback.
If this defines you, you must know how to close a Upromise account. Fortunately, closing your Upromise account from the website is very easy. Simply follow the step-by-step guide below.
What is Upromise?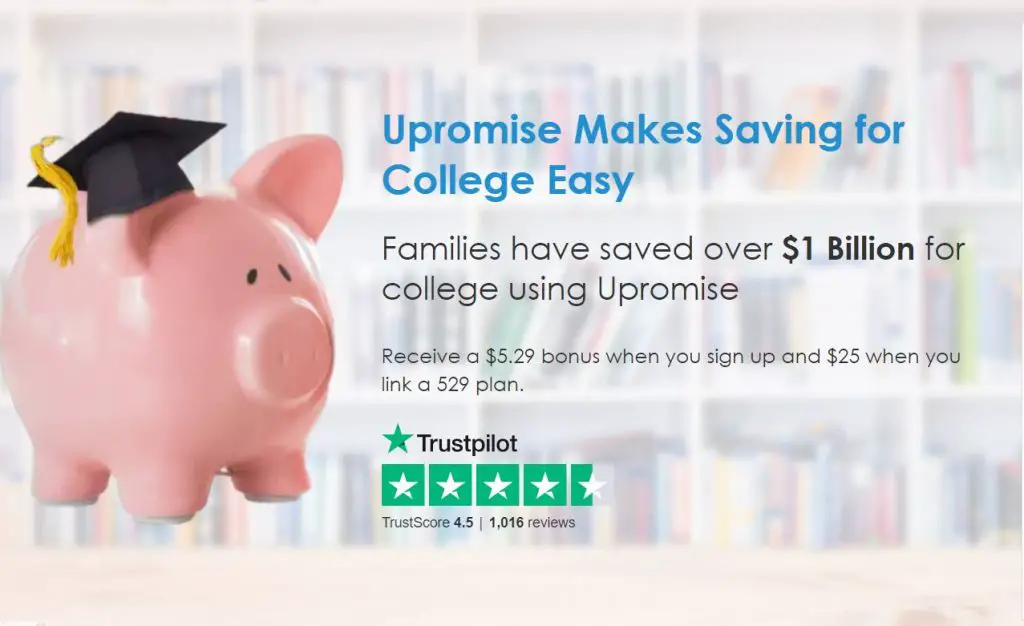 Upromise is a free college savings platform that provides a loyalty program where members can shop and get cash back for daily shopping and save money for tuition and student loan payments with everything they buy.
Upromise is completely free to use, and link any 529 college saving plan to your Upromise account. The rewards and cashback you earned in your Upromise account are automatically transferred to your college savings account.
Apart from that, you will get $30.29 for account creation and a 529 plan linked to the account.
How to Close a Upromise Account: Step By Step
If you've opened a Upromise account previously, but it seems not working as well as expected, then you probably want to know how to close a Upromise account.
Here are the simple steps you can follow for how to close a Upromise account:
Log into your Upromise account: You need to log in to your account via the Upromise website.
Go to your Profile: Visit your profile.
In the menu section, look for any of the following: "Billing", "Subscription", "Payment", "Manage account", "Settings".
Click the link to close your account.
Note: To close your active Upromise account, please log in to your account, submit a Contact Us request from the Support page, and submit your request you would like to close your account.
How to remove a beneficiary from the Upromise account?
If you added a beneficiary to your Upromise account and want to remove it. In that case, simply go to your Upromise account's profile page, click the Manage Beneficiary, and click the beneficiary you wish to remove. Then click the Save Updates button.
Manage your linked account from the profile page of your Upromise account. If you linked the 529 College plan to the beneficiary you want to remove, you would first need to inactivate or remove the account. If your account is inactivated, you will lose your earned funds.
Upromise account Frequently Asked Question
How many cards can I link to my Upromise account?
You can link up to 12 Credit/Debit cards in your Upromise account.
How do I change my Upromise account password?
To change your Upromise password- Go to your profile page and click on the Change password link to start the reset process.
Does my Upromise reward expire?
Your Upromise reward will not expire if you're an active member and if you're a good standing with the member agreement. If your account becomes inactive, you will lose the rewards in your account.
How do I view my Upromise rewards?
You can view your Upromise balance at the top of the page. Upromise balance is summarised in categories:
1. Pending Rewards
2. Earned Rewards
3. Transferred Rewards
4. Total Rewards
Earned Rewards + Transferred Rewards = Total Rewards
Is Upromise Legit?
Yes, Upromise is a legitimate loyalty and reward program. Members shop for their favorite brands and earn real cashback, which can be used to buy goods and transfer money to their accounts. Upromise has over 10,000 participating stores and restaurants.