Payoneer is a tool that allows you to get paid online, no matter where you live. You can also use Payoneer to send money around the world or receive payments in your local currency. This is one service you must use if you are a freelancer, blogger, or affiliate marketer. This service is similar to Paypal or Stripe. Continue to read to learn what Payoneer is.
About Payoneer
Payoneer was founded in 2005, and the company is headquartered in New York City. As of 2019, the company employed approximately 1,200 people.
Payoneer is an industry-leading global payment company that facilitates seamless cross-border payments for millions of businesses in more than 200 countries.
Headquarter Address- 150 West 30th Street Room 500 New York, NY 10001 United States
INDUSTRY- FinTech Company
Website- www.payoneer.com
What is Payoneer?
Payoneer is the global leader in digital commerce. Payoneer is a payment solution that allows you to get paid online. Payoneer promises any business, in any market, the technology, connections, and confidence to participate and flourish in the new global economy.
Read more: Open Zolve Bank Account and Get $150 Bonus
How Does Payoneer work?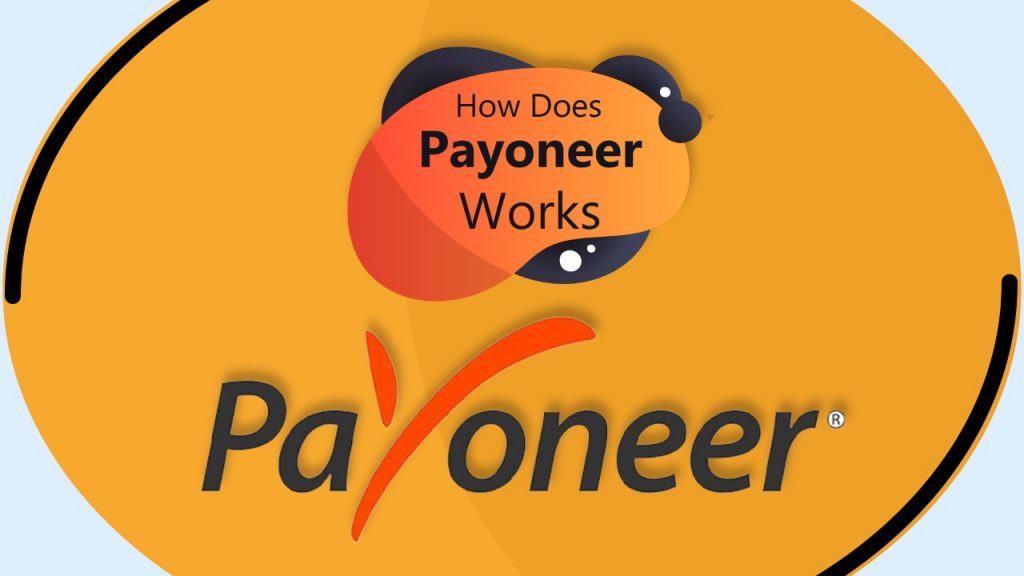 Payoneer is a global payment service that lets freelancers and businesses receive payment from overseas clients. Marketplaces and companies use Payoneer for cross-currency payments.
Create Payoneer Account
Steps to Create a Payoneer Account:
Payoneer Account Requirments
Getting Started
 Contact Details
Security Details
 Payment Method
Review in Progress
Submit Documents
Payoneer Account Requirments:
Full Name
ID Card
Email address
Date of birth( Same on ID Card)
Full Residential Address ( Same available on ID Card)
Phone number (Used For Verification Purposes)
Bank Account Details ( Bank account with same ID Card Name)
Transfer Payments
Payoneer offers a fast, reliable, and easy transfer of money to another Payoneer user. Payoneer is free to sign up, and there are no fees to transfer money to another Payoneer user. 
Here's how to transfer money:
Open the Payoneer App or log in to the Website.
Navigate to "Pay" and then click "Make a Payment." Next, choose another Payoneer account or bank account as the recipient.
Enter the required details (payment details like your balance, amount to pay, and a payment description).
Verify everything by clicking "Review."
Then click "Pay" to send the payment. 
You'll receive an email confirmation as soon as the payment is approved.
Receiving funds
There are two ways to receive the fund in Payoneer:
Use Payoneer get paid option and send a payment request to the customer. Payoneer sends an email with the payment details and where customers can make a payment easily. And you will get receive your funds within 2-3 business days.
Another option to receive funds is to use a bank transfer. Payoneer provides a bank account that works like a local bank account. This means you can receive local bank transfers in your home currency.
Read: Transfer Money from the USA to India without TAX
Payoneer Features
Account fee
Free
Bank Transfer Duration
Two to five business days
Transfer fees
Free and up to 1%
Fund Receiving fees
Free
Invoice
Available
Mobile App
Available
Debit/Credit Card payment
Available
Single Payout
Yes
Bulk Payout
Yes
Partner Network
Adobe
Fiverr
Upwork
Getty Images
Shutterstock
eBay
Amazon
Airbnb
Google
Payoneer Fees
Payoneer fees are low, reasonable, and competitive. Payoneer doesn't charge any annual fee or application fee. There's also no minimum balance requirement, and there is no charge when transferring funds between Payoneer accounts.
Payments from marketplaces within the Payoneer integration network (such as Airbnb, Upwork, and others) are usually free, though some marketplace or banking fees might apply.
| Activity | Fees |
| --- | --- |
| Sending and receiving money from Payoneer customers | Free |
| Sending and receiving money from non- Payoneer customers | Up to 3% fee |
| From a marketplace like Fiverr, Upwork, Airbnb, and others | Check marketplace fees |
| By USD, EUR, or GBP Receiving Account | Free |
| No activity for 12 months | $29.95 every 12 month |
Payoneer Alternatives
If Payoneer does not serve your business as you expected, many payment processing services allow you to send and receive money online, including PayPal, Skrill and Stripe. These services work in a similar way to Payoneer and are widely used by businesses around the world. They offer all of the same features as Payoneer but they also have some additional benefits that could make them more suitable for your needs.
PayPal
PayPal is a good option for freelancers and small businesses looking to receive payment from locals to overseas at an affordable rate.
PayPal makes a platform to get paid easier. You can create customizable invoices and receive payments instantly with a personalized link, and even you can request payment through email.
 PayPal is Accepted across 200 countries, over 25 million businesses and all major freelance platforms.
List of websites that pay through Payoneer
You're a Freelancer and you know the vaue of Payoneer. It's one of the fastest ways to transfer money in any country. We have listed a number of freelancing websites that pay with Payoneer, among other payment methods.
Here is the list of websites that pay through Payoneer:
Fiverr
Upwork
99Designs
Freelancer
Amazon Affiliate Program
PeoplePerHour
TeeSpring
Airbnb
Envato
Expert360
Is Payoneer Safe?
Payoneer is a safe payment solution. It is a registered financial institution, an international payment solution, trusted by many and secure. Payoneer also has an excellent reputation that goes back to its founding in 2003 as they have been around for over 15 years.
With all of that being said, let's look at some reasons why you should trust Payoneer with your finances:
Conclusion
As you can see from this guide, Payoneer is an excellent solution to get paid online with no fees. Many other payment processors out there will charge you more than the standard 2% fee. If you're looking for a way to make money online and need a reliable way to receive payments for your products or services, then I highly recommend checking out Payoneer today!
If you're looking for more alternate ways, sign up for an Instarem money transfer and get $75 on the first overseas transfer.