In the beginning, everyone earns money by doing active income, which means a job or business. But not all days of life are the same. If you ever lose your job or are unable to work actively, passive income can come in handy at such a time. After retirement in old age, your active income is reduced or completely stopped or maybe if you got injured and handicapped, you'll lose your active income source too. But if you start making a passive income at an early age, you can get more income after a few years than active income. It can become a good support for your retirement.
Passive income Apps can help you in many ways: as an investment, as savings for a rainy day, or even as the primary source of your living expenses. While this isn't easy to achieve in most cases (It shouldn't be thought of as easy money), there are still ways that passive income can be earned by just about anyone with the right system and hard work.
Read our best guide on 16 Easy Ways to Make $100 Online in a Day
What is passive income means?
Passive income is money earned from sources other than your regular job, and it's a great way to earn money while you sleep. Companies like Uber and Airbnb have created new ways for people to make extra cash by renting out their homes or car rides. These are just two examples of ways that you can earn passive income—there are many others!
Passive income is an important part of any financial plan because it allows you to make money without having to work at all in some cases. Earning passive income is a great way to pay off debt or build up an emergency fund while also keeping up with your day job. It's not easy, but it's possible!
Our Best Picks on Ways to Make Extra Money As a Stay at Home Mom: 2022
13 Best Passive Income Apps for 2022
These passive income apps require very little work and can supplement your income quite nicely over time, even though not all of them are 100% passive.
M1 Finance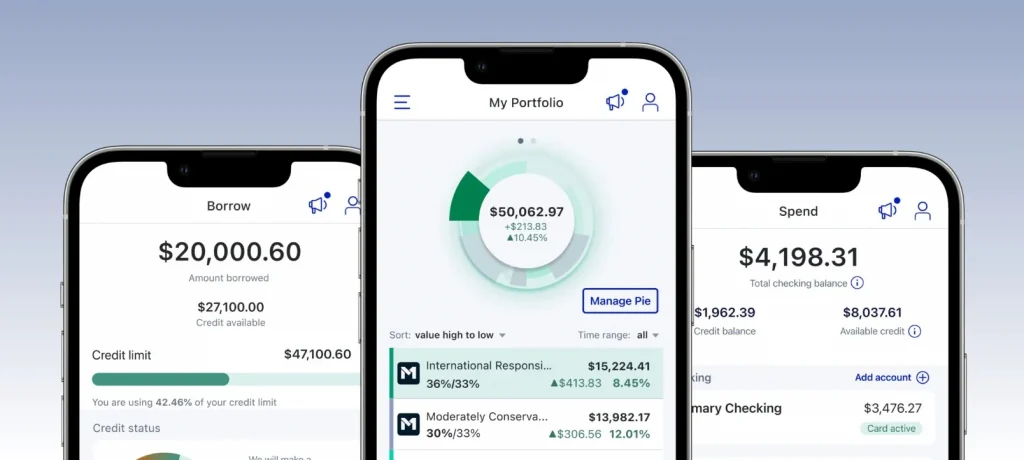 M1 Finance is a new online investing app that helps you save money and invest it in the stock market. It does this by offering a set of pre-made portfolios for different types of investors, like beginners, long-term investors, and those who want to earn more interest on their savings.
M1 Finance Promotion: 
Get $50 when opening an M1 Invest account and deposit at least $100 within 30 days.
Refer a friend to M1 Finance and earn up to $50 for every friend that signs up and funds their portfolio.
Read the complete guide on M1 Finance Promotion
Public.com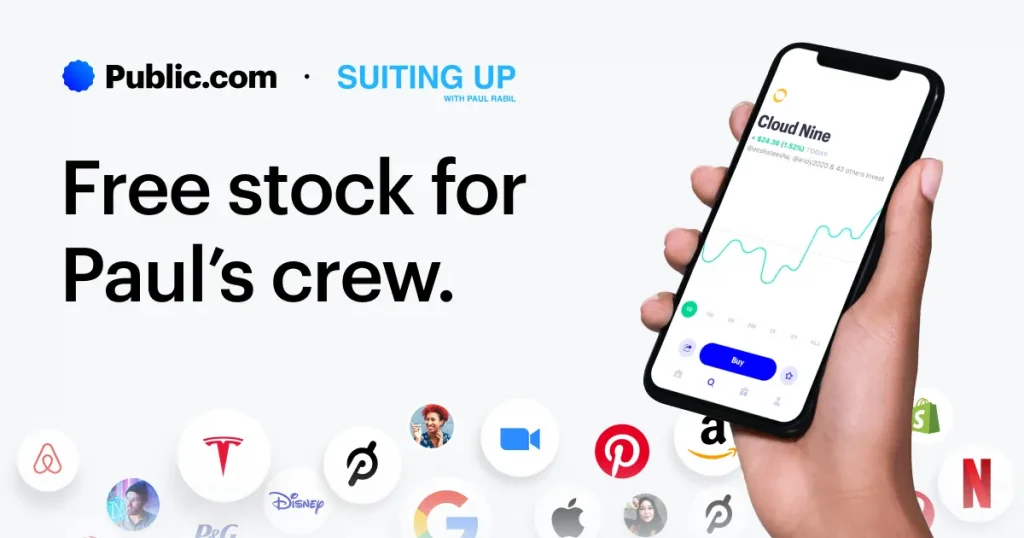 Public.com is great for both new and seasoned investors. The social features make investing more fun and engaging. Public.com is a platform that allows you to invest in stocks, bonds, and ETFs with as little as $5. It's also a good way to start investing in the stock market if you've never done it before because of its low minimum balance requirements.
Public.com offers access to over 1 million individual securities from more than 600 mutual funds and investment companies across multiple investment types (stocks, bonds and ETFs).
Public.com Promotion: 
Sign up for Public.com using the referral link and get 1 share of free stock worth up to $500.
Referal a friend and get 1 free stock, valued between $3 to $1000.
Acorns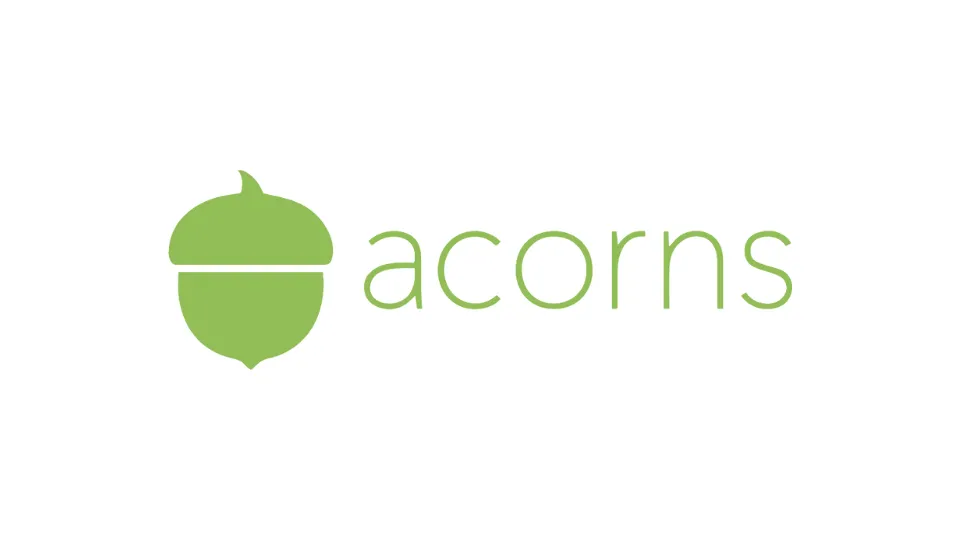 Acorns is a Robo-advisor that invests in ETFs or exchange-traded funds. The app's goal is to make investing easy for those without much experience with investing and can't afford a traditional financial advisor.
Acorns is great if you're a younger investor who wants to learn about investing and start with small amounts of money. The app allows users to invest as little as $1 per month, making it ideal for college students or other young people just starting their careers.
Acorns Promotion:
Create Acorns Account through a referral link and get up to $25 bonus investment.
Earn $300 bonus referral. If you make 2 successful referrals, you will get $300 instant bonus.
Read the complete guide on Acorns Promotions
Robinhood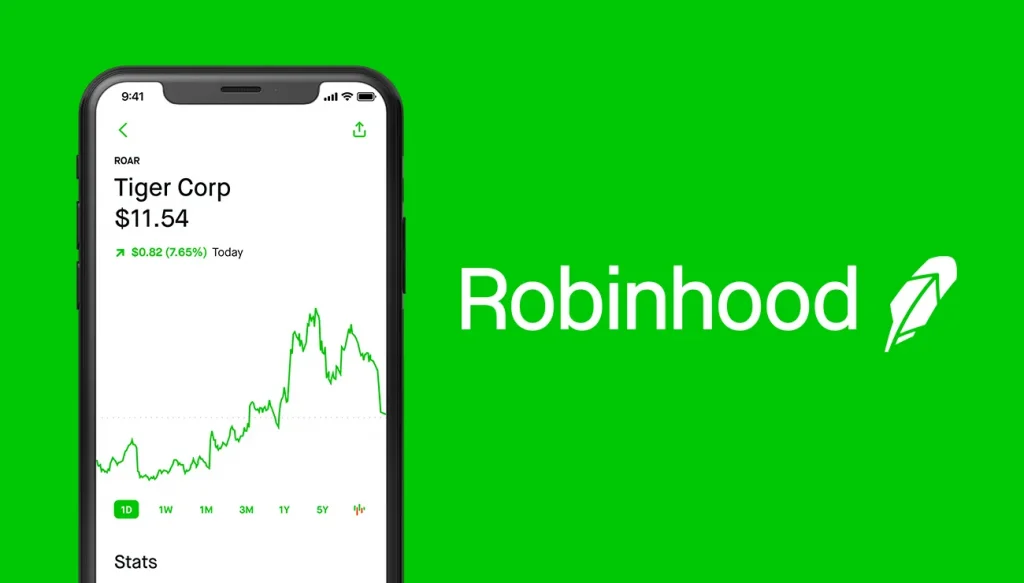 If you're looking for passive income opportunities without having to worry about much other than being patient enough to let your money grow over time then this is the option for you! Robinhood is a stock brokerage app that allows you to buy and sell stocks without paying any commission. That's right, no commission. This means that you can invest in stocks at no cost to you. Robinhood also offers free trading of stocks, ETFs, options, and cryptocurrencies.
Robinhood Promotions:
Create your Robinhood account through referral link and Qualify minimum deposit to earn up to $600 bonus.
Robinhood is offering a random free share of stock for new users and you when you refer a friend with this promotion worth up to $200.
You can earn cash rewards from qualifying transfers in the following amounts:
$25 for depositing $1,000 – $9,999
$100 for depositing $10,000 – $49,999
$300 for depositing $50,000 – $99,999
$600 for depositing $100,000+
Try Webull instead of Robinhood and get up to 12 free stocks valued (at $7- $3,000).
Swagbucks
Swagbucks is a rewards site that allows you to earn points (called SB) for things you're probably doing online already, like searching the web, watching videos, shopping online, discovering deals, and taking surveys.
You can then redeem those points for free gift cards. Paypal My Cash cards are available in increments of $5 and up.
You'll receive an extra 30% bonus on all points earned when you complete a survey with them.
Swagbucks Promotions:
Join Swagbucks and get a 1,000 SB bonus, which is equivalent to $10.
Refer Swagbucks to your friends or family and get $10 bonus and 10% referral earning for a lifetime.
InboxDollars
InboxDollars is a rewards site that pays you for completing offers, shopping online, taking surveys, and watching videos. You can earn cash just by reading your emails! InboxDollars also allows users to take paid surveys in exchange for reward points called "Dollars" (hence their name). You can redeem those Dollars for gift cards to popular retailers like Amazon or Uber.
You'll also be able to get paid for completing other tasks such as playing games or shopping online through the retail partners listed on the site's offer wall.
InboxDollars Promotions:
Join InboxDollars and Get a $5 Sign up bonus.
Refer InboxDollars to your family or friends and get $5 in referral bonuses, plus 30% of your referrals' earnings.
Survey Junkie
Survey Junkie is a great way to make money passively, and it's super simple. You sign up for the app using your email address and cell phone number, then begin taking surveys when they are available. The surveys don't take long at all—most of them take about 5 minutes or less. Each survey pays anywhere from $1-$5 (usually between $2-$4), so Survey Junkie is a great way to make some extra cash on the side!
Survey Junkie Promotion:
Join Survey Junkie and Complete three surveys daily and earn as much as $40 monthly.
Invite your friends on Survey Junkie and get extra survey.
Capital One Shopping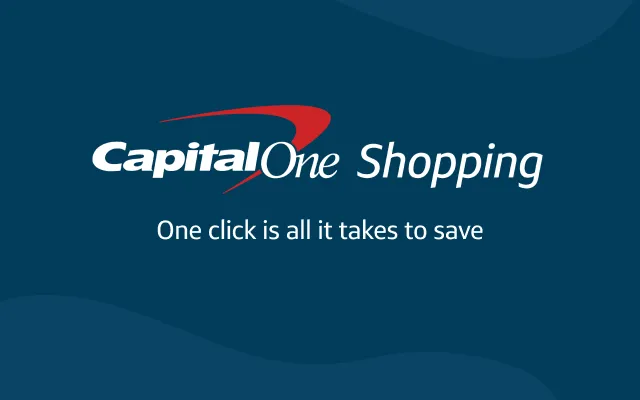 Capital One Shopping is an app available for both Android and iOS that helps you save money at thousands of online stores. The app allows you to browse deals and coupons, track your savings, and earn rewards at participating stores. You can visit your favorite brands—like Amazon, Walmart, Target and Macy's—from one place using the Capital One Wallet® feature. The app also includes a browser extension for Chrome or Safari browsers so you can shop from any website without leaving your current page.
To get started with Capital One Shopping:
Download the App (available through Google Play or in iTunes)
Enter basic information such as name, address and email address
It will ask you to set up an account with Capital One Wallet if you don't already have one (the account will be created by just clicking "Create Account")
Drop App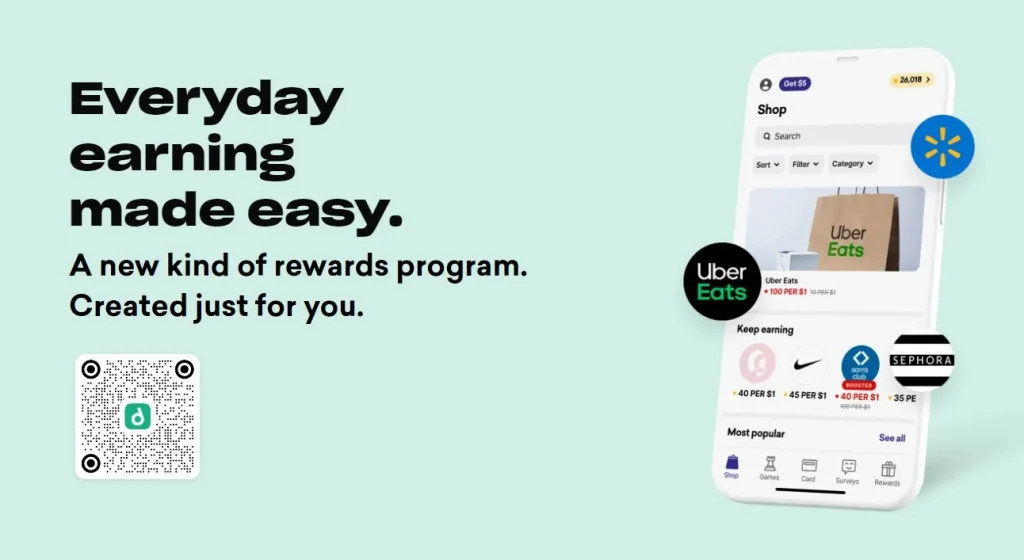 Drop App is a cashback app that provides you with a cashback of up to 3% on your purchases.
The app has partnered with over 3,000 merchants worldwide including Amazon.com and Groupon for exclusive discounts that are only available through Drop App! You can earn cashback on a variety of purchases, including restaurants, groceries, travel, and more.
Drop App Promotion:
Download the Drop app through a referral link and get 5,000 reward points ($5 value).
Refer the Drop app to your friends, and you'll earn $5 on each referral. Also, your friends get $5 too.
Dosh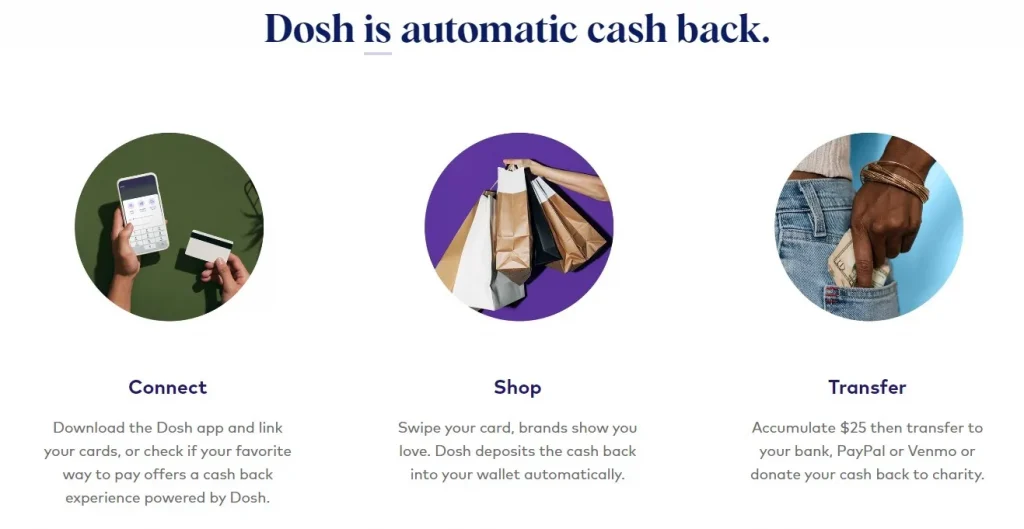 Dosh is a cashback reward app that pays you for spending money. The Dosh app allows users to earn a percentage of their purchases back in the form of cash rewards. Users can also collect points and redeem them for gift cards and other prizes from brands like Uber, Amazon and Starbucks.
Dosh has partnered with more than 20,000 stores nationwide to offer users discounts on everything from books to clothes. You can use the Dosh app whenever you're shopping or dining at restaurants or bars—no coupons are necessary! When you make a purchase using your linked credit or debit card (or Apple Pay), an amount equal to 10% of your bill will be deposited into your Dosh account within 48 hours.
Dosh Promotions:
Join Dosh and get $1 in cash bonus as a new member.
Refer Dosh to your family or friends and get $10 on each successful referral.
Rakuten

Rakuten is one of the largest e-commerce sites in the world. It's a lot like Amazon, but with more options for international shipping and a huge number of products in its database. If you're looking to buy something, Rakuten will have it.
Rakuten has an offer for new users that gives them $10 off their first order when they sign up with their referral code. You can find this by going to Rakuten's website and clicking "Get This Offer." Entering your email address will bring up the coupon code box where you can enter your information before clicking "Apply" and completing your purchase!
Rakuten Promotions:
Rakuten (rakuten.com) now offers a $30 bonus for signing up.
Invite your friends on Rakuten and get $30 referral bonus too.
Note: Rakuten promotions change time to time. Our suggestion is please check the offers and promotions on the official site.
Airbnb
Airbnb is a great way to earn passive income. Hosts can earn up to $10,000 per month through Airbnb and many of them do. This is because millions of users on the platform have reviews, making it very easy for people to find the best listings. This means that hosts stand out from their competitors easily and can get more bookings than they could without having a good profile or listing in the first place!
Neighbor
Neighbor is a peer-to-peer lending platform that allows you to invest in loans from individuals and businesses. The platform is designed for people who want to make money from their savings while also helping others.
Neighbor has an A+ rating with the Better Business Bureau and has been featured on publications such as Forbes and CNBC.
Conclusion
Now you're ready to start earning some passive income! You may have noticed that some of these apps are very similar to each other, but they also differ in some ways. I recommend trying out a few different ones before settling on one or two that work best for you. If an app has features that aren't important to you (like paying bills), then it won't be worth it in the long run. On the other hand, if an app doesn't have any features at all then it's probably not worth using either!