Freelancing is a great way to make a living. However, it can also be very challenging if you are new to the field. Therefore, we have compiled a list of freelance jobs for beginners that will help beginners get started with their freelancing career without having to worry about getting paid or finding clients.
Copywriting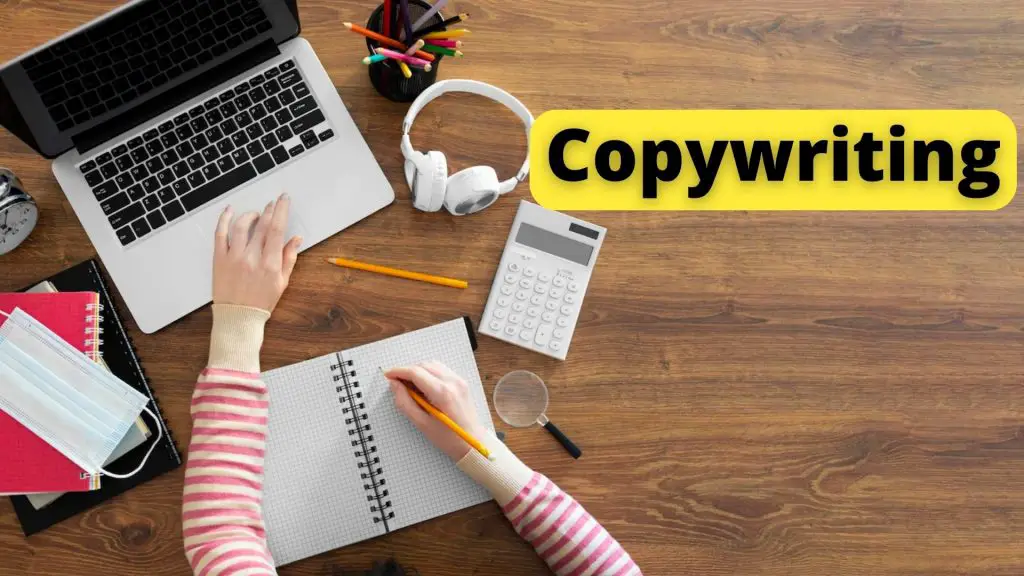 Copywriting is a type of writing that focuses on the sales and promotion of a product or service. It's important to note that copywriters don't write directly for clients; instead, they write in-house content that marketers will use to promote their products.
What skills are needed for this job?
Copywriting can be done from home, so you don't have to travel around or meet with clients face-to-face. Copywriters need excellent writing skills, good grammar knowledge, and the ability to read between the lines when analyzing information from other sources (such as consumer surveys). They also need creativity because they must develop ideas for marketing campaigns based on their understanding of consumers' needs or desires.
Copywriting Skills Required:
Strong writing skills. (Prior Skill)
Communication skills.
Technical skills.
Creative thinking.
Problem-solving skills.
Interpersonal skills.
Research skills.
Develop strong writing skills.
Pay Rate: The average hourly wage for a Copywriter in the United States is $26, but the range typically falls between $23 and $29.
Virtual Assistant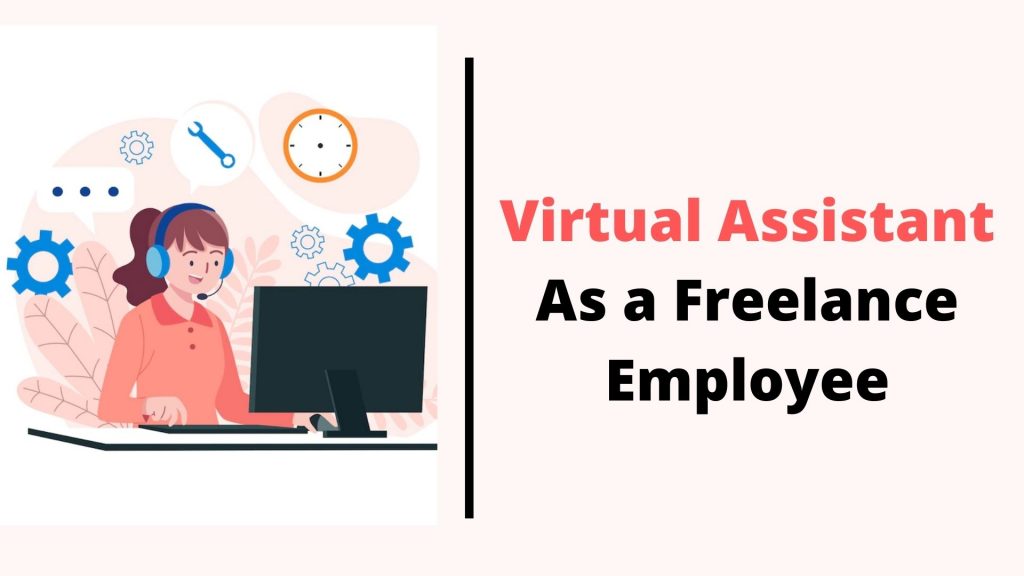 A virtual assistant (VA) is a freelance employee who works remotely from their own home. Generally, VAs work for multiple clients in different industries and have a wide range of responsibilities. These include making phone calls, preparing letters and emails, scheduling appointments and meetings, managing calendars, booking travel arrangements or accommodations for clients traveling for business purposes or on vacation—basically anything that has to do with running the client's office while they are not there themselves!
The tasks associated with this position vary depending on what exactly the company needs to be done at any given time; however, one thing remains constant: your ability to stay organized! You will be required to keep track of numerous projects at once while communicating effectively with others via phone calls or email most days during regular working hours (8 am-5 pm).
Virtual Assistant Skills Required:
Communication skills.
Planning and scheduling skills.
Mastery of various project management tools.
Computer skills.
Basic research skills.
Writing skills.
Basic accounting skills.
Familiarity with social media.
Pay Rate: The average salary for a Virtual Assistant is $20.49 per hour in the United States.
Freelance on Fiverr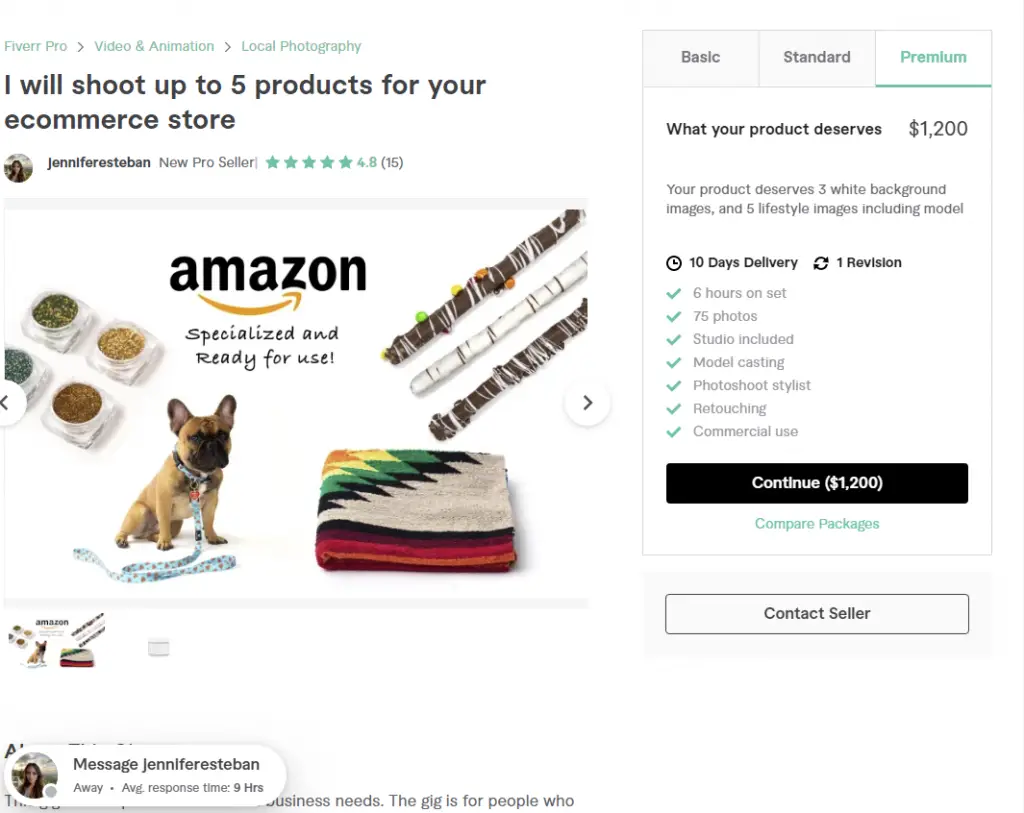 There are many ways to freelance. Some freelance work requires time and effort, while others can be accomplished quickly. One great place to find freelance work is Fiverr, which is an online marketplace where you can buy or sell services starting with $5 USD but once you gain expertise, you can make as much as $1000 per job.
Taking Online surveys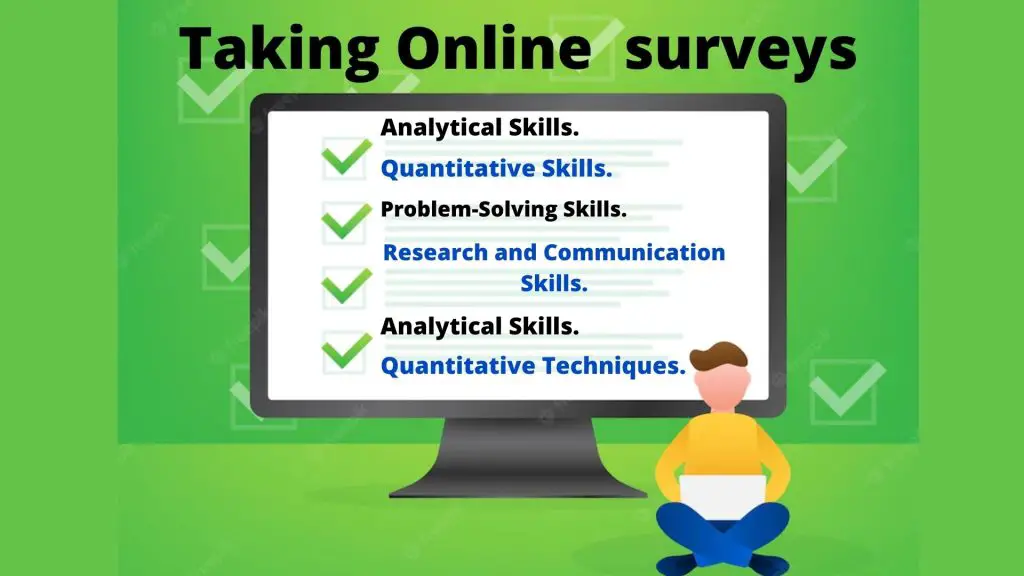 Online surveys are a great way to make some extra cash for beginners. They can be done in your spare time and don't require any special skills or experience. The companies who commission them will also pay you for your time and opinions!
How to find online surveys?
The easiest way is to register with an online survey site like Survey Junkie, which advertises that it pays its users between $3 and $100 per survey completed depending on how long it takes them and how many questions there are. Once you register at Survey Junkie, they'll send you offers from time-to-time via email asking if you'd like to participate in their surveys. The incentives vary slightly but usually involve receiving gift cards or cash back rewards such as Amazon gift cards, PayPal money, or coupons redeemable at retail outlets such as Target or Walmart. These sites typically ask questions about products/services owned by large companies like Apple Inc., Coca-Cola Co., McDonald's Corp., Kraft Foods Inc., etc. For example:
Do i prefer Pepsi over Coke?
What brand of peanut butter do I use most often? These types of questions help these companies gain insight into what consumers really want when purchasing products so they can better determine where their focus should be when developing new ones!
Survey Skills Required:
Analytical Skills.
Quantitative Skills.
Problem-Solving Skills.
Research and Communication Skills.
Analytical Skills.
Quantitative Techniques.
Problem-Solving Skills.
Research and Communication Skills.
Pay Rate: You can earn $3 to $40 daily by taking online surveys.
Social Media Manager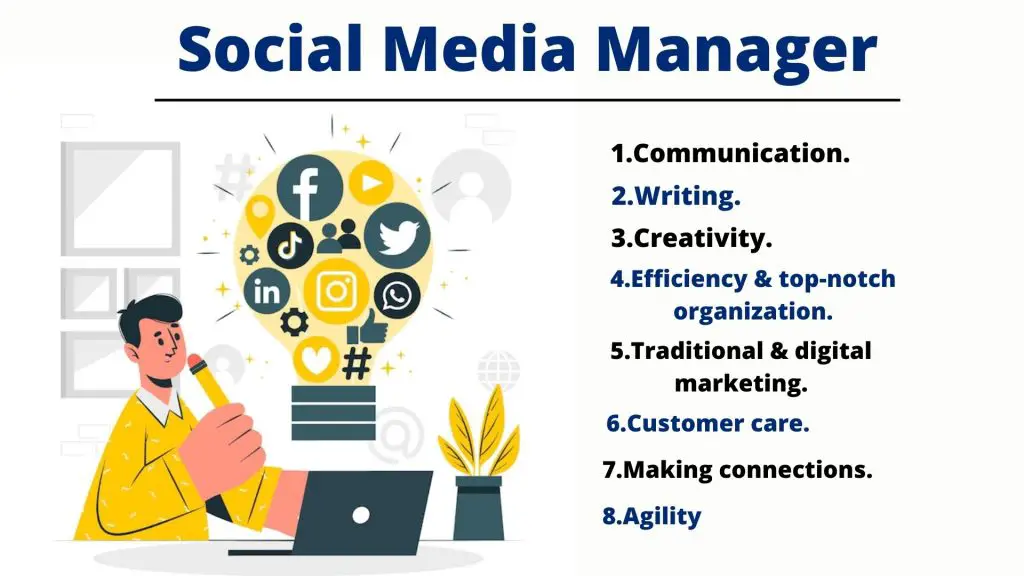 The social media manager is a job that requires you to manage social media accounts for companies, Celebrities, politicians, or famous people. It's a good job for beginners as it doesn't require prior experience in the field. You just have some knowledge of social media and it's not limited to a specific industry, so you can do it from anywhere.
Social Media Manager Required Skills:
Communication.
Writing.
Creativity.
Efficiency & top-notch organization.
Traditional & digital marketing.
Customer care.
Making connections.
Agility.
Pay Rate:  The average salary for a Social Media Manager is $21.30 per hour in the United States.
E-commerce Business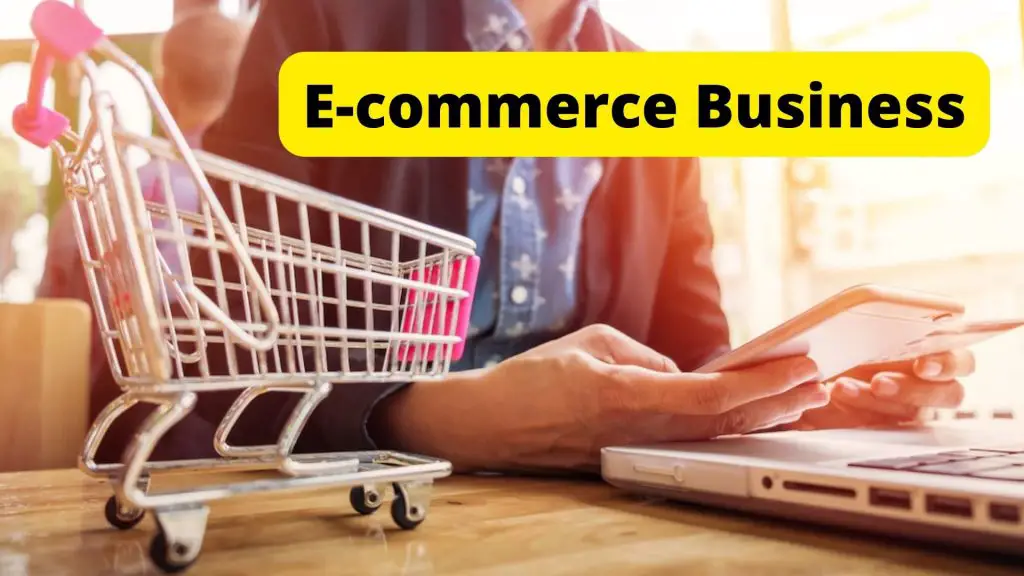 E-commerce is the fastest-growing industry in the world. It offers you an opportunity to start a business and make money without investing much capital or time. You can start an e-commerce store with just a website and internet connection.
For example, if you are passionate about cooking, then you can sell your homemade food items online through your website. You can also sell other people's products on your site or blog as an affiliate marketer by promoting products from other websites and earning a commission on each sale made through your link.
To start an e-commerce business, decide what kind of product or service you want to sell online. Then choose a niche for yourself where there is less competition and less demand so that it would be easier for you to establish yourself in this market instead of competing against giants like Amazon who have millions of customers all over the world!
E-Commerce Business Required Skills:
Copywriting.
SEO.
Facebook Marketing.
Graphic Design.
Email Marketing.
Google Analytics.
Product Photography.
Accounting.
Pay Rate: You can earn up to $2,000 monthly from your websites.
Affiliate marketing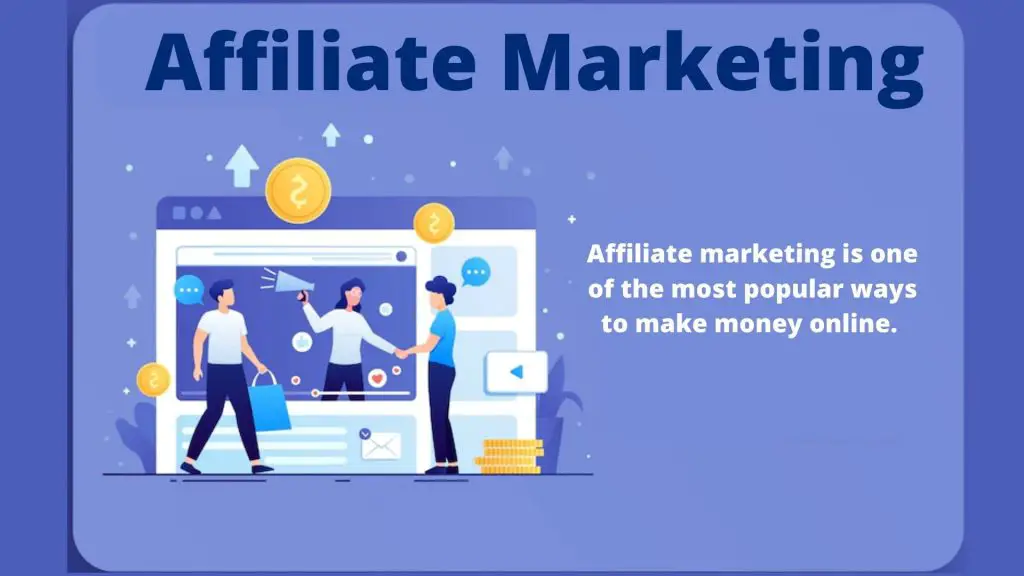 Affiliate marketing is one of the most popular ways to make money online. 
Affiliate marketing is basically a referral program. Companies that offer products or services pay you commissions for referring customers to their site. Usually, the more customers you send their way and the more sales you make for them, the more money you'll make.
Affiliate Marketing Required Skills:
Knowledge In Website Design
Problem Solving And Decision Making Skills
Should Have A Technical Skill
Creativity Skill
Data Analytic Skill
Should Have Communication Skill
Leadership Skill
Marketing And Sales Skills:
Pay Rate: The average affiliate marketing salary in the USA is $79,800 per year or $40.92 per hour.
How do I get started with affiliate marketing?
If you want to get started with affiliate marketing, here are some tips for how to get started.
Research affiliate programs for your niche. Once you find a product or service that aligns with your audience, select an affiliate program to promote it through. Some programs have stringent requirements for joining, so it's best to do some research first before applying! You must choose the right affiliate program to work with—the commission rate and terms are not only important factors in determining how much money you can make but also in deciding whether or not a company is worth working with at all.
You'll also need to determine which niche will work best for your business. This means considering what kind of content works well on your channel/blog/social media accounts and where there might be gaps in the market where people could benefit from more information about what they're interested in learning about already; however, if none exist yet then maybe this would be an opportunity for starting something new yourself!
Translations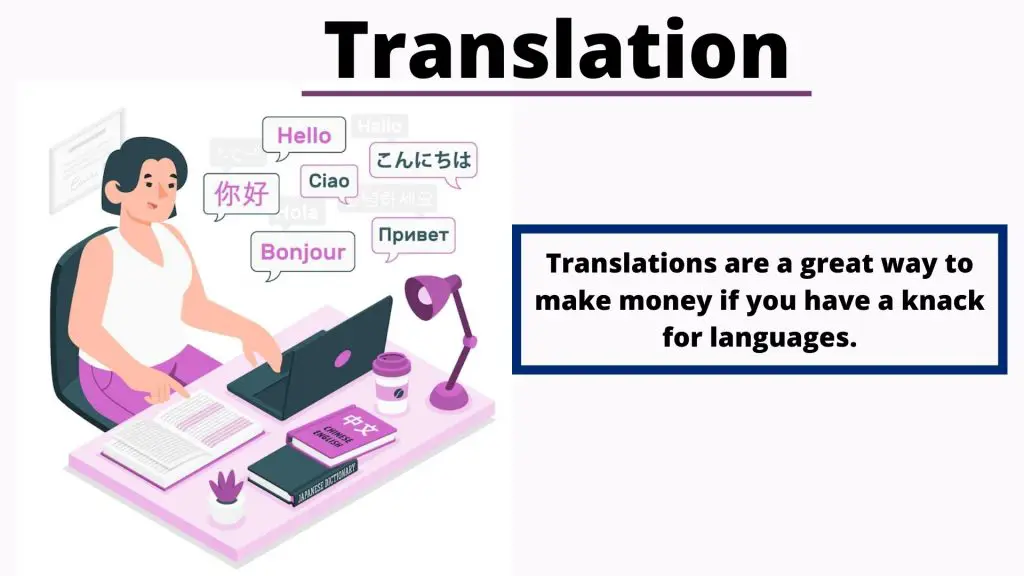 Translations are a great way to make money if you have a knack for languages. Translations can be completed from one language to another and from a computer or mobile device.
It's best to specialize in one type of translation, such as medical or technical translations, to gain experience in the subject area and build up your reputation as an expert translator in your field.
Translations Required Skills:
Language knowledge.
Cultural knowledge.
Communication.
Writing.
Research.
Computer-assisted translation (CAT)
Active listening.
Organization.
Pay Rate: The average hourly rate for a Translator ranges from $24 to $31, with the average hourly pay of $27 in the United States.
Tour guide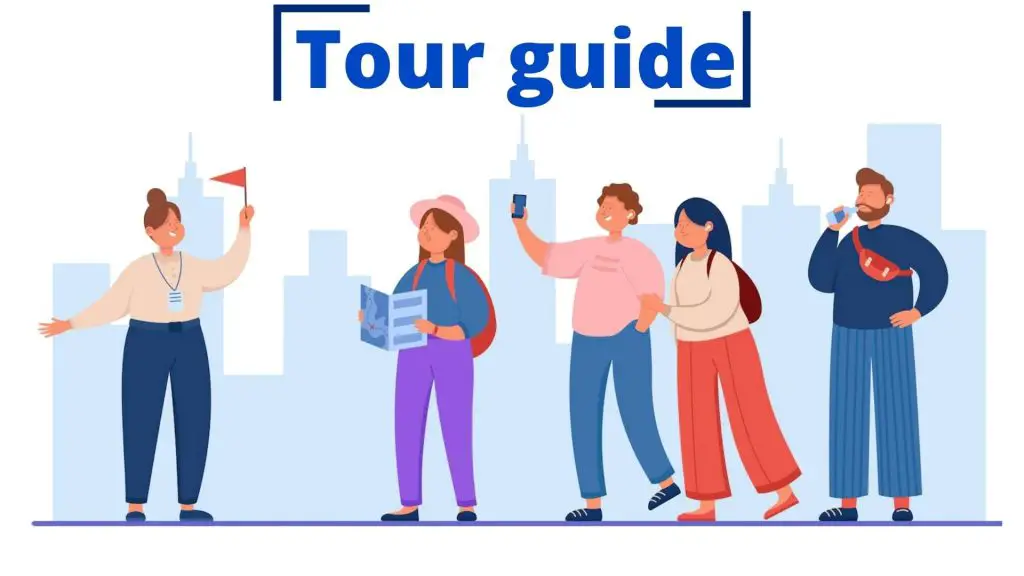 Imagine yourself standing at the front of a bus filled with passengers. You're wearing your favorite Hawaiian shirt, and you've got a natural grin as you point out all the sights to your eager group. This is what being a tour guide is like!
Tour guides are usually paid per person, so your job will depend on how many people come on each tour with you. However, many different types of tours can be offered. For example, some groups want to learn about local history or art while others want only practical information about where they're going (like if there's an ATM nearby). The most popular tours are those that give people an insight into other cultures and lifestyles—the more unique and authentic information one can provide them with, the better!
Tour guide Required Skills:
Knowledge of the Tour Area.
Ability To Communicate Effectively.
Strong Empathy and Understanding.
Charismatic Personality.
Keen Ability To Improvise and Adapt.
Focuses on Building Rapport.
Engaging Storyteller.
Flexibility.
Pay Rate: The average tour guide salary in the USA is $31,200 per year or $16 per hour. 
Appointment Setting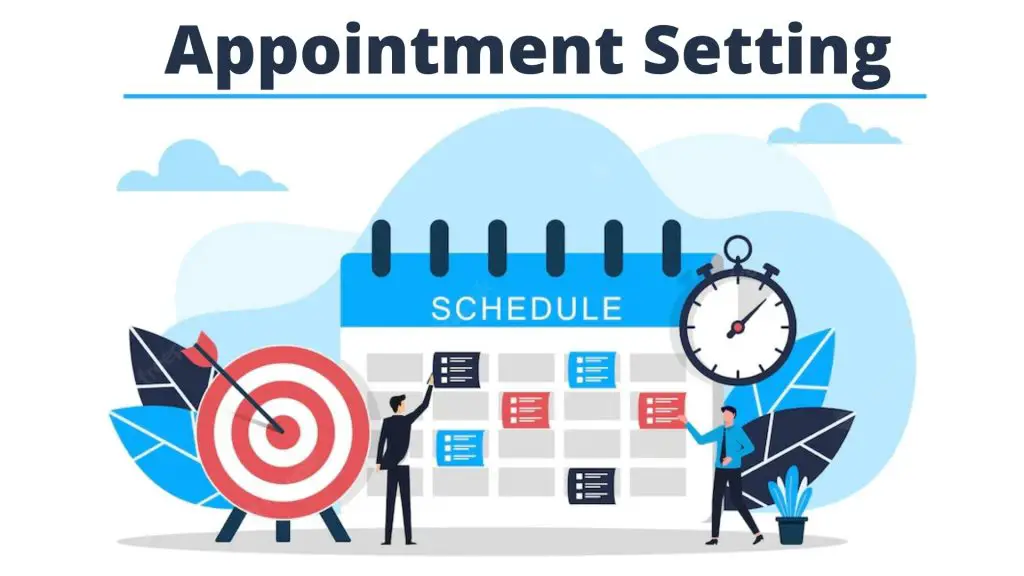 An appointment setting is a sales job. This involves getting into the heads of your target clients, learning what they're interested in, and understanding what they need so that you can sell them on hiring you. You'll be calling people and trying to convince them to meet with you for an in-person meeting.
You'll need good interpersonal skills as well as the ability to talk fast (fast talking is key). If someone doesn't want to meet with you, it's best not to take it personally—just move on and find another person who might be interested in hearing what you have to say!
If this sounds like something that would interest you, here are some things to consider before pursuing this type of work.
What kind of hours will I have? 
Some companies have strict schedules with set times for start/end times each day; others may require shifts outside traditional daytime hours (such as evenings or weekends), which means more flexibility but also less predictability from week-to-week depending on when those shifts fall during the week; still, others may offer overnight shifts where there's no guarantee about when exactly fatigue will start kicking in until after several consecutive nights on call without sleep off their feet!
Appointment Setting Required Skills:
Self-Motivation and Dedication.
Conversational and Soft Skills.
Overcoming Rejections and Objections.
Analytical Aptitude.
Appointment Setters Must Look for Constructive Feedback.
Pay Rate: The salaries of Appointment Setters in the US range from $18,840 to $39,350, with a median salary of $27,300.
Data Entry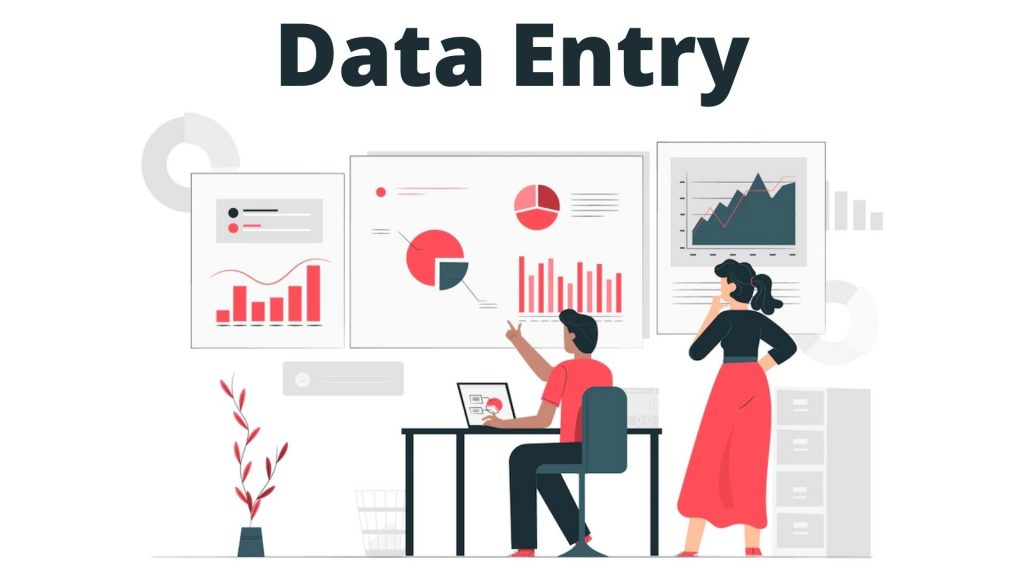 Data entry jobs can be found online, and they're ideal for freelancers who are just starting out. You can work from home and get paid per project or by the hour, word, page, or character. The best part? Once you learn how to do data entry—a relatively easy skill to pick up—you'll be able to charge more money as your skills improve throughout your career as a freelancer.
Data Entry Required Skills:
Knowledge of standard office equipment operation
Time-management and Organizational Skills
Typing skills
Knowledge of Relevant Software
Written and Verbal Communication Skills
Attention to Detail
Data Collection and Basic Research Skills
Pay Rate: The average salary for a Data Entry Clerk is $17.96 per hour in the United States.
Freelance jobs are suitable for beginners looking to make a living.
Freelance jobs are a great way to make a living. Freelancers can work from home and set their own schedules, which is ideal for people with families or busy lives. Freelancers can also choose the projects they want to take on and negotiate their own terms of payment, so it's important to have excellent negotiating skills when you're getting started.
Conclusion
Freelance jobs are a great way to earn money and gain experience as a beginner. You can work from home or anywhere else you want, which means you don't have to worry about getting stuck in traffic or being late for work because there is no office! You can also choose what kind of work you want to do based on your interests and skills.
The best part about freelance jobs is that they are available 24/7 so if one day there aren't any available opportunities then simply wait until tomorrow when new ones will be posted again. This makes it easier than ever for those looking for something new without any previous experience!