AliExpress aims to challenge online giants like eBay and Amazon, which is the international arm of the Chinese retailing giant Alibaba. But the major question arises is AliExpress safe to shop? For a long time, AliExpress had a bad reputation for carrying worthless junk or cheap products. There are always going to be unscrupulous sellers like with any online marketplace. If AliExpress is not a great place to buy online, then it would not be successful. When you are shopping on AliExpress, then it becomes necessary to take some precautions. 
In 2010, Alibaba had launched its subdivision, that is, AliExpress. It sells various Chinese products online, and its functions are mostly the same as eBay. It is a popular eCommerce site that gets used among customers. Though quality control can be a problem when you are buying any product on AliExpress, still, you can go with your instincts while shopping on AliExpress.
However, do not purchase something which sounds unrealistically good at AliExpress because it may be or may not be suitable as it seems. 
About AliExpress?
Alibaba Group owns AliExpress, which is coming under the largest eCommerce companies across the world. AliExpress was officially introduced in 2010 to serve as an online shopping area that sells products to consumers. However, you might be wondering is AliExpress safe as it does not carry its own by-products. It is a marketplace in China where several factories and businesses sell their products directly to customers across the world. Along with it, the citizens of mainland China cannot purchase products directly from AliExpress. Still, native citizens in China shop on AliExpress which is a completely separate marketplace. 
eBay is comparable, as well as the closest market to AliExpress. AliExpress offers unlimited products of different varieties for the customers. Products on AliExpress tend to be significantly cheaper because AliExpress is based in China, where the cost of labor is low. That is why; many citizens in China like to purchase their favorite products on AliExpress.
Sometimes, the consumers may not find themselves happy with the product which they buy from AliExpress. If the price of the product looks extremely low, then you may be spending on a worthless product. So, while shopping at AliExpress, you have to be smart and check out the feedback of the seller before trusting their services. 
How does AliExpress work differently from Alibaba?
The customers cannot buy the products directly from the Alibaba site. It is neither an eCommerce marketplace nor an eCommerce platform. However, Alibaba is a directory of Chinese manufacturers, and AliExpress is a different beast. AliExpress is such a marketplace where you can buy products from small factories, individual sellers, or businesses directly.
In addition, Alibaba is well-designed for selling multiple products at the same time, which means that you cannot make short orders. AliExpress is like eBay, where customers can buy products from merchants in China. You can buy products on AliExpress directly by looking at its features.
Every customer at Alibaba places bulk orders from the factory directly. Everything is available to purchase at AliExpress, which is sold exactly as shown in the list of products. 
You can personalize or customize products by placing orders directly with the Alibaba factory. It allows you to get a product that is not yet sold online at any site. However, you cannot create private-label goods which you have bought from AliExpress. It requires a lower cash payment to buy from it.
You have to purchase a minimum order quantity while buying from a factory on Alibaba. It shows that the consumers have to pay upfront for a bulk amount of your goods. The prices found on AliExpress are higher if you buy large quantities through a supplier. 
The purchasing price is always significantly lower as compared to the rates which the customers find on other site. To order on Alibaba, you first need to submit a request to the supplier by mentioning the product which you want to buy. 
If you want to examine the quality of goods before buying at AliExpress, then you cannot ask for a free sample. However, it introduces you to buyer protection, which clears the risk of getting bad-quality products. To answer the question of the consumers, that is, is AliExpress safe, it is enough to know about buyer protection. All the goods bought from AliExpress are shipped from China due to which you can receive your products in a few weeks. 
Reasons why customers find AliExpress so cheap?
When customers browse products on AliExpress, then they find that many prices are low as compared with other eCommerce sites. You might be wondering why products are on AliExpress cheap? There can be many reasons; however, the major ones include:
There is a possibility that customers are buying from the manufacturer directly. It reduces the cost of the purchase for customers. In China, costs for production are lower as compared with other countries. Many electronics that are made in China have a low price on AliExpress, and consumers buy them directly. It protects the customers from spending on the retail markup by purchasing on AliExpress.
The other possibility is that it's fraudulent. Though AliExpress offers some good deals for the purchasers, still every product purchased on AliExpress is not legit. Some sellers on AliExpress make the consumers fraud by asking them to pay money before they receive the order. However, you need to check out the feedback rating of the seller before trusting the product. 
Is it safe to buy online from AliExpress?
Buying from AliExpress is safe as compared with other platforms due to its buyer protection program. Moreover, to answer is AliExpress safe, it guarantees that you will get a refund if the product does not arrive on time. Along with it, buyers are protected irrespective of the purchase on the platform. However, if your product is complete junk or never arrived, then you can take advantage of buyer protection.
First contact AliExpress support: You can contact AliExpress support for reporting the problem related to your order. The seller has the option to rectify as they get notified to remedy the situation. 
If the seller is not admitting to help you then you can open a dispute with AliExpress.
AliExpress will return the money if the seller does not respond to the filled dispute.
You will get all your money back once the problem gets resolved by AliExpress and it admits the dispute in your favor. The consumers are always protected from getting outright ripped off or getting shipped junk merchandise. According to some evidence, it is safe to shop at AliExpress by checking out all the terms and conditions.
Customers need to be realistic as well as careful while purchasing on AliExpress. It offers consumers protection; still, you need to pay attention while spending on AliExpress. If customers want to save money by buying a product online, then AliExpress is a good option for you.
However, still many have a question in their minds, is AliExpress safe to use? For shopping securely on AliExpress, you need to look at what you are ordering and what you have received. 
Why do AliExpress products have a terrible image?
Due to unrealistic expectations, the products on AliExpress carry a bad reputation. When the customer is buying online, then every product gets accessed with a good quality control process. However, with AliExpress, you are buying from the factory directly. There is little quality control which makes us wonder is AliExpress safe. It can be a crapshoot that you can receive in the mail. The standards of quality are different from the consumer's expectations. That is why AliExpress is not a long-term business model for shopping goods.
The combination of long shipping times, lack of consumer support, and quality control problems makes AliExpress an unattractive business to run. However, not all the products found on AliExpress are of bad quality. You have to go through the site by checking every product to get a high-quality product on AliExpress.
How to purchase products on AliExpress safely?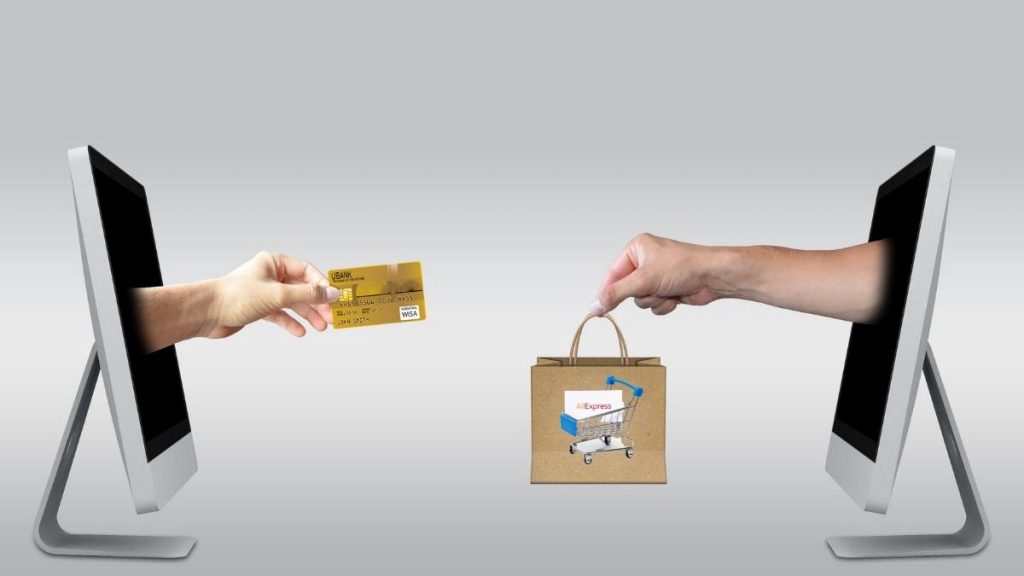 You have to create an account on AliExpress to buy safely without getting ripped off. First, go to AliExpress.com and then click on the signup button.
When you have confirmed your email address and signed up successfully on AliExpress, then you will get bonus coupons. Every new user receives a bonus coupon by signing up at AliExpress. 
The next step to go for is shopping for your favorite products. You can browse for what you need to buy and then click on "Add to cart" for saving the product on the list. 
Now there are some critical things to keep in mind while you are going to purchase AliExpress. Anyone in China, that is, any businesses, random people, or factory can sell on AliExpress. It is preferable to buy from those sellers who look legit as well as who have shipped many orders.
Along with it, there are some stats which you need to consider while shopping on AliExpress:
Many orders shipped by a seller: It would be best to see at least 100 orders shipped by the retailer from where you are going to buy. Along with it, you can look at the cost of the item while seeing the orders shipped by the seller.
Rating of the seller: It is better to look at the feedback rating of the seller before purchasing on AliExpress. The feedback rating above 4.5 is considered to be the best. 
Reviews for products: Generally, it is better to look at least 100 reviews of the products before adding them to the cart. However, it depends on how cheap the item is. For affordable products, it is enough to look at least 20-30 reviews. 
Never send money to the bank account of the seller: If a seller demands from you to send money directly to them instead of through AliExpress, then do not trust them. The site will not cover the customer if they send money out of the AliExpress policies.
Until you receive the order, do not confirm delivery: The customer has not to say they have received a warrant before they have checked out. It means; first you have to check out the product which you have received and then confirm delivery.
Check delivery time at AliExpress
Generally, products on AliExpress are shipped from China. However, in some cases, consumers find an item shipped from a local distributor in their country. The shipping times depend on the seller's speed to get your products out the door, along with the place where you live.
When it comes to buyer protection on AliExpress, the delivery guarantee starts from the published date of the delivery time.
Payment methods at AliExpress
Once you have selected the items to purchase on AliExpress and added them to the cart, you are ready to check out. To make a payment, you need to click on the 'checkout' button. After that, you need to fill out your billing as well as shipping information. There are mainly three ways of paying on AliExpress: PayPal, credit card, and iDeal.
Most consumers do not have any information regarding iDeal, so they can use a credit card or PayPal to make payments at AliExpress. You are protected with every method of payment at AliExpress. Between PayPal and AliExpress buyer protection, there are zero risks of outright fraud.
Tips for buying products safely on AliExpress
1. Consider buyer protection
There is no doubt that online buying comes with some unwanted risks. In today's time, many customers like to shop online rather than shopping in a physical store. It removes a specific part of the buying process, which includes testing or checking out the quality. However, while shopping on AliExpress, you make decisions solely based on a few photos and descriptions. You are not able to check out the quality of the product or features, as described.
Moreover, you are not buying from a well-known brand through which you can take any idea about the quality of the product. Therefore, it becomes vital that AliExpress has an active buyer protection policy. It offers consumers two crucial guarantees-
Complete refund if the consumer does not receive their order. If the item has not arrived within the given timescale as the seller specified, they will get a full refund. Within 15 days, the customer will get a full refund.
If the purchase differs significantly from what they had expected, the customer can get a partial refund. The consumer can get a full refund by returning the product or getting a partial refund if they do not return it.
2. Resolving disputes at AliExpress
It is not simple to get a refund on any eCommerce site by clicking a 'Refund' button. However, on AliExpress, you have to follow an entire dispute process and work through it. Generally, the process of dispute on AliExpress includes three steps:
You need first to contact the seller and then discuss the problem directly with them. It is an excellent option to raise a dispute when more than 15 days have been completed to get the product. If the seller refuses to cooperate or is still in the pre-completion stage, you have to wait until the order gets closed. However,
if you are raising a dispute after the completion of 15 days mark and the seller refuses to cooperate, you are directly out of the options.
If the customer does not agree with the seller's response within 15 days mark, you can open a dispute ticket. It makes the dispute process quite formal for working.
If the customers are not happy with such discussions, then they can discuss the issue directly with AliExpress. At that time, AliExpress will act as a mediator between the customer and the seller to reach a well-defined resolution.
3. Find a reputable seller.
It is easy to avoid the dispute channels as well as the refund sections by finding a reliable seller. If you can find a renowned with high feedback ratings, then it makes ordering less worrisome. If you want to check whether you can trust the seller or not, then you can look at their history. For a complete breakdown, customers can go to the seller's feedback page. It becomes essential to check seller feedback for buying safe products on AliExpress.
Every seller on AliExpress has a feedback score along with a positive feedback percentage. The feedback score is the total of all ratings, which are converted into points. It is better to go for feedback ratings having four and five stars.
Check guarantees offered by sellers on AliExpress
On AliExpress, sellers can also provide specific safeguards for the buyers. The more guarantees provided by sellers, the more confident the customers can buy the products. It helps AliExpress to make it a more reliable as well as a trustworthy store for online shopping.
However, you cannot go with purchasing a product for which the seller has offered lots of assurance. It would help if you went through with entire research on quality and feedback ratings before purchasing any product. Generally, the seller provides four different guarantees, namely:
Domestic returns: The customer can send returns to the warehouse of the seller. For sending returns, you need not worry about the customs fee or shipping costs.
Timely delivery: The seller on AliExpress offers a full refund to the customer if the product does not get delivered on time. The customers need to check whether the seller provides a guarantee of on-time delivery or not.
Genuine guaranteed: It is vital to look for if you are going to buy an electronic item. It reflects that the product has been verified for the customers.
Returns and refunds: If the customer does not get the product as described, the seller promised to provide a full refund. It becomes necessary to check out the return details for getting a refund on time. 
How much time does AliExpress take to deliver products?
Every product on AliExpress has an estimated time to deliver on the product page. Usually, it takes 20 to 60 days to deliver the product on AliExpress. It takes around two weeks to get your products after ordering on AliExpress.
However, consumers have to keep some patience while buying directly from China. Almost all shipments have a tracking number once they get shipped, but it takes around a week to dispatch before the tracking number gets added. After that, the customer will be able to follow the order as it floats around several Chinese postal centers and then arrives in the customs clearance office of the local country.
You can file a difference if it takes a long time to deliver your product or exceeds the average delivery time. However, after ten days, if you do not have a tracking number, you need to reach out to the seller. Until the delivery time gets exceeded, you will not be able to open a dispute. AliExpress offers a full refund in case the customer has not received an order.
Conclusion
The poor reputation of AliExpress is mostly due to some unrealistic expectations. As long as consumers keep on expecting superior quality products, they get happy with the overall purchase of AliExpress. It is essential to know that you are not going to find recognizable or well-known brands at AliExpress.
It makes sense not to expect the same quality of products as you get from reputed brands' products. All of the products found on AliExpress are unbranded.
The marketplace of AliExpress is composed of a random mix of small businesses, factories, and individuals who sell their products online. There is almost zero chance of losing your money or getting ripped off between AliExpress buyer protection and paying online.