As technology evolves day by day, Wireless earbuds open the doors to unlimited opportunities and allow us to live our lives on the rocks by increasing our ability to perform multiple tasks.
Whether it's about listening to music while running or taking essential calls during exercise, wireless earbuds have done everything possible with their continuously updating tech features.
Now you can play your favorite games with your friends, and at the same time talk to your loved ones to share your feelings live.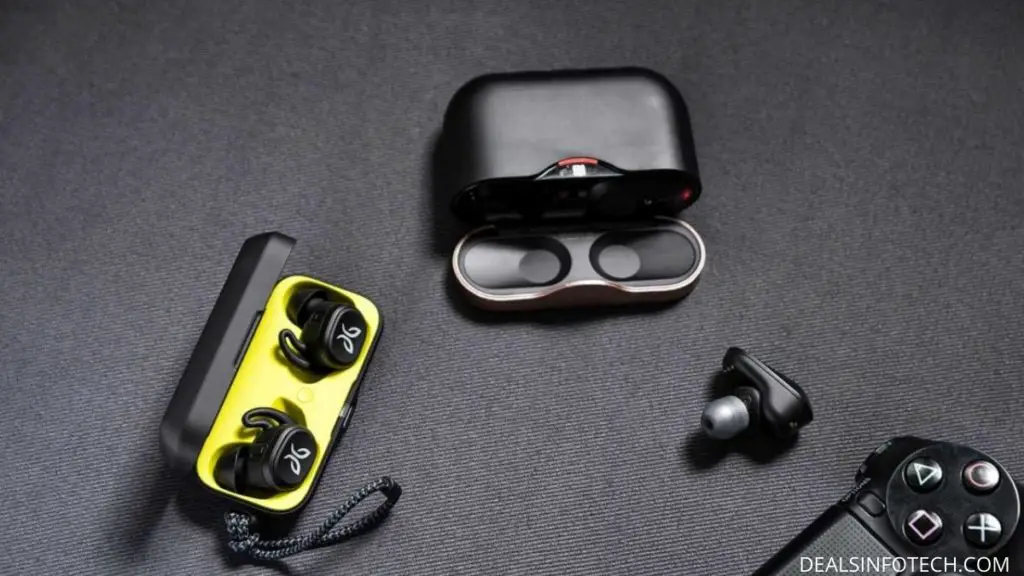 Show off your new fashion look and make a style statement with wireless earbuds that sit on the ears.
No matter what you do, stay connected with wireless earbuds.
This article has included an unbiased technical review of the ten best wireless earphones in India with a complete buyer guide and a conclusion to give you an in-depth understanding of wireless earbuds for a seamless and excellent experience.
Let's uncover the Best Wireless earphones
Best Wireless Earphone In India
1. Apple AirPods Gen 2
Best Premium True Wireless Earphones, Apple AirPods is the real beast, the actual wireless headphone that Chinese companies copy.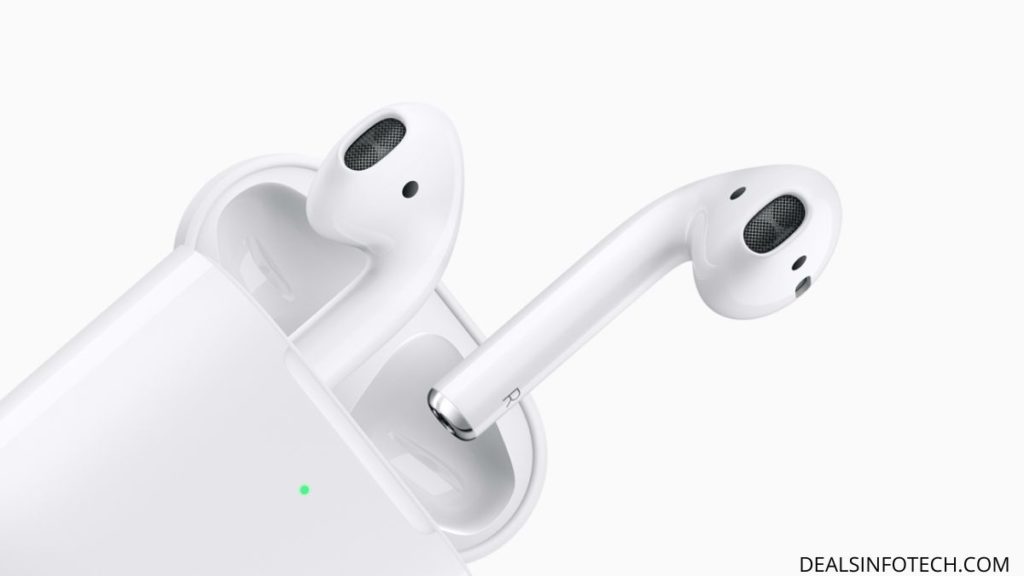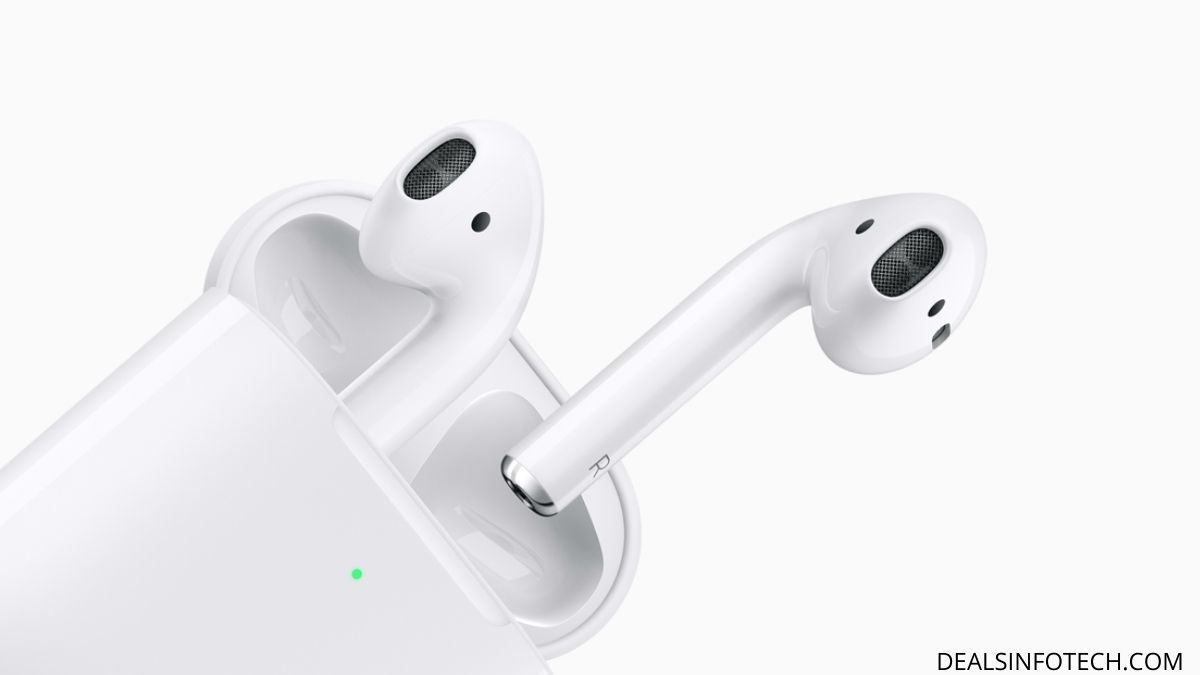 One of the best wireless earphones provides impressive sound quality and unparalleled Bluetooth usability to users. The case comes with these pods that are able enough to charge earphones quickly. You can easily pair them and change the connection without facing any problems. Also, you will see significant improvements in audio quality.
You also get apple's evergreen beast, the default feature "Hey Siri," which allows you to use a personal assistant by saying a sentence or just a keyword you want to know about.
Specifications
Pros
You get instant access to Siri
You need to tap twice to play or skip forward
You will find a lightweight and comfortable design
It offers incredible sound quality
Cons
It does not have active audio cancellation and ambient listening mode.
2. BoAT AirPods 441 Pro
The Inexpensive but still the best wireless earphones come in the market for less than Rs 3000 – you will get a fantastic quality in this price bucket.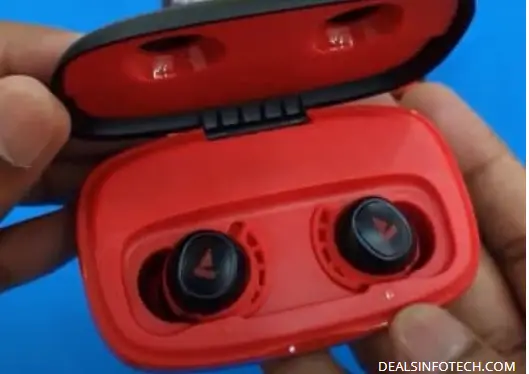 The Airdrops 441 Pro offers powerful touch controls, fast connectivity, strong sound to give you a fantastic feeling of bass in the home.
It can be charged 0 to 100% in just 1.5 hours and can provide playback up to 4.5 hours easily.
Airdrops Pro comes with a USB Type C Port that is easily changeable. The sound quality is decent, and as it comes from boAt, you can expect heavy bass as usual.
Specifications
Pros
A beautiful and handy design
You will get USB Type-C and fast charging support
Strong bass
It provides users with quick and stable communication
Cons
Call Quality is decent, but the ANC's absence could make phone calls in crowded and noisy areas not that impressive.
3. Mi True Wireless Earphones 2 with Mic
The latest and the best wireless earphones from MI Price under 5K for Android / Apple Phones – Before the launch of Mi True Wireless Earphones 2, Xiaomi has clearly emphasized that it will focus on audio quality, built quality, call clarity, and stable battery life, and so Xiaomi did it.
To get the most efficient sound experience, Xiaomi has used a powerful 14.2mm driver. Xiaomi says battery life lasts 4 hours. Also, it takes about an hour and 15-20 minutes to charge the earbuds fully.
Specifications
Pros
It gives you a powerful driver of 14.2 mm to get the lifetime sound experience.
You will get a decent battery life that can last for around 4 hours.
Mi True Wireless Earphones 2 provides high definition audio quality with LHDC hi-res codec.
Also works with Google Assistant, Siri, and Alexa.
You will not be able to deal with any environmental noise with dual-mic audio canceling technology.
Automatic ear detection – when you remove them from the ear, the music stops and resumes when you insert them back.
Cons
Thick earphone rods make the texture less attractive.
Noise cancellation is not very impressive.
Medium call quality.
4. Noise Shots Neo
Low-cost, high-performance TWS Earbuds Under Rs. 3000 – the best Wireless earphones allow you to enjoy the clear, balanced sound for 9 mm speakers.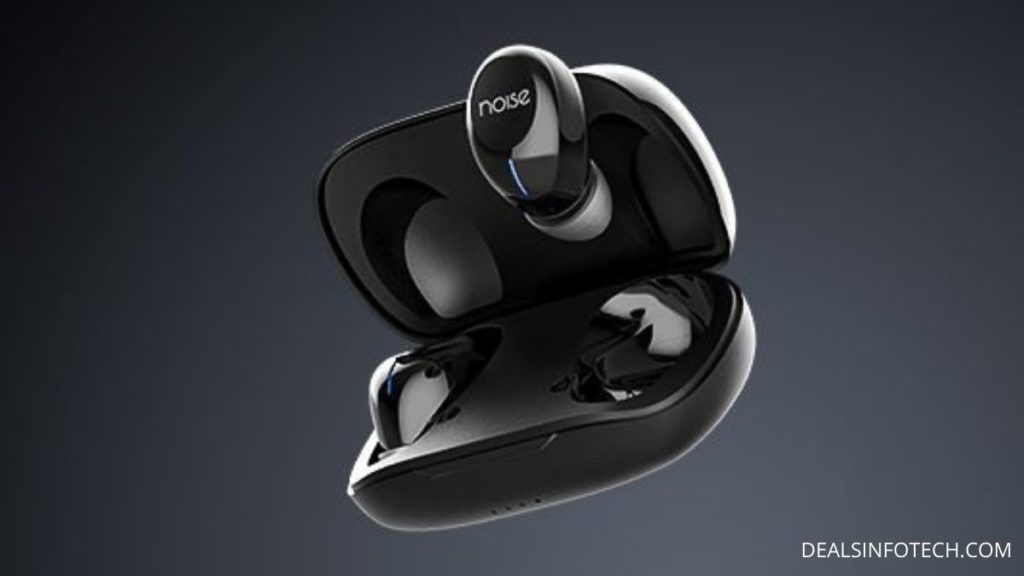 These earbuds also come with a stay in the ear technology. So these are the right Earbuds for Workout in the gym.
The built-in Bluetooth 5.0 chipset provides these latest headphones with a range of up to 10 meters. Earphones can work for around 6 hours in one charge.
Specifications
Pros
Allows you to manage your pods wherever you go with its smooth in-hand feel and compact design
You will find a 9mm driver with these buds
It offers full control and easily accessible
Voice assistant support and long battery life
The waterproof IPX5 rating ensures that it provides easy resistance to sweat
Cons
A bit expensive if compared with competitors.
5. BoAT Airdopes 201 True Wireless Earbuds
The best option for TWS Under Rs. 2000 – boAt Airdopese 201 has become one of the most affordable and the best wireless earphones with genuine earplugs in this segment.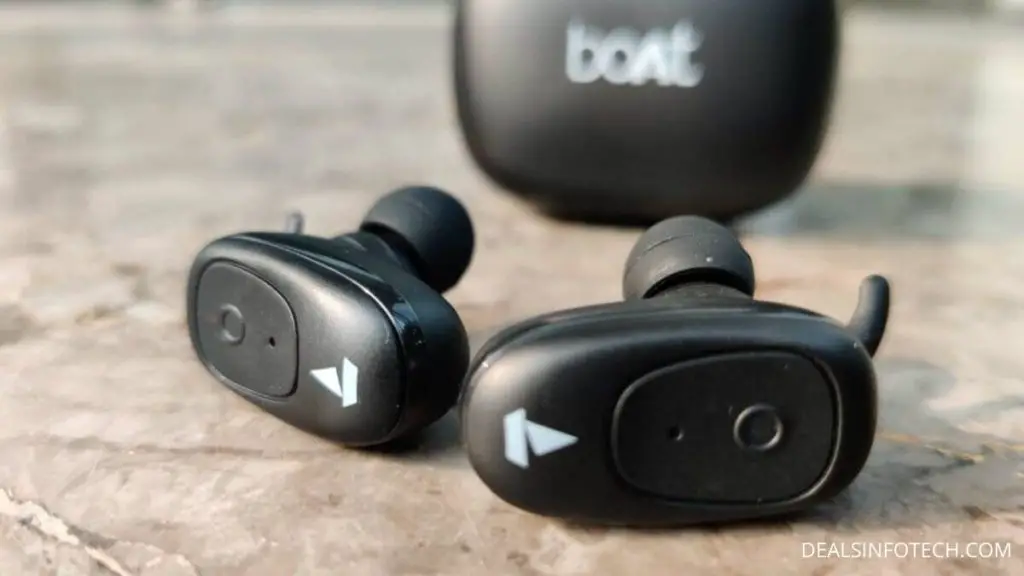 Comes with a beautiful look.
These earbuds can fit easily and comfortably in your ears without pain if you use them for longer hours. Available in 4 color options – green, black, blue, and red.
Specifications
Pros
TWS earbuds allow you to hear in-depth sounds
It supports mono and stereo calling feature
You will find moderate IPX4 resistance against water and sweat droplets
Earbuds are fitted with easy access to integrated control
Cons
Sometimes the connection is lost in the middle.
Big in size.
6. Noise Shots x5 Pro
It's hard to find any headphones at a lower price point that offers Qualcomm's apt-X support. Fortunately, we have the best wireless earphones, called Noise Shots X5 Pro, that come with apTX support and offer Hi-Fi Audio playback.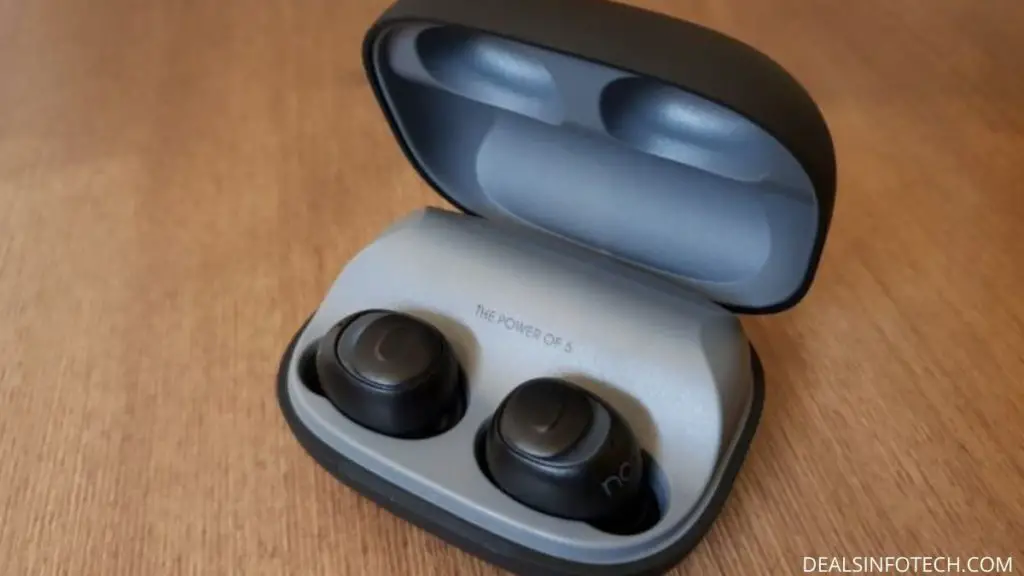 It does not compromise on sound quality. It can effectively make various tracks sound more appealing.
Ergonomic design for the ear makes them fit well in the ear and is a great partner for running or exercise.
It allows fast pairing, increased wireless connectivity, substantial distance, and healthy battery life.
Many more features include IPX7 sweat resistance, Bluetooth v5.0, and built-in touch controls, among others.
Specifications
Pros
It gives you around 7 hours of music playtime, and the case comes with a large battery.
Best in class ergonomics finish
You can use Siri or Google Assistant
Excellent bass and treble for listening to music.
It gives you support for AAC and aptX.
It offers a comfortable fit.
Cons
7. Apple AirPods Pro
Top TWS with ANC and good call quality – Wireless earbuds can be a good buy if you wish to cancel sound quality without wearing a heavy basket.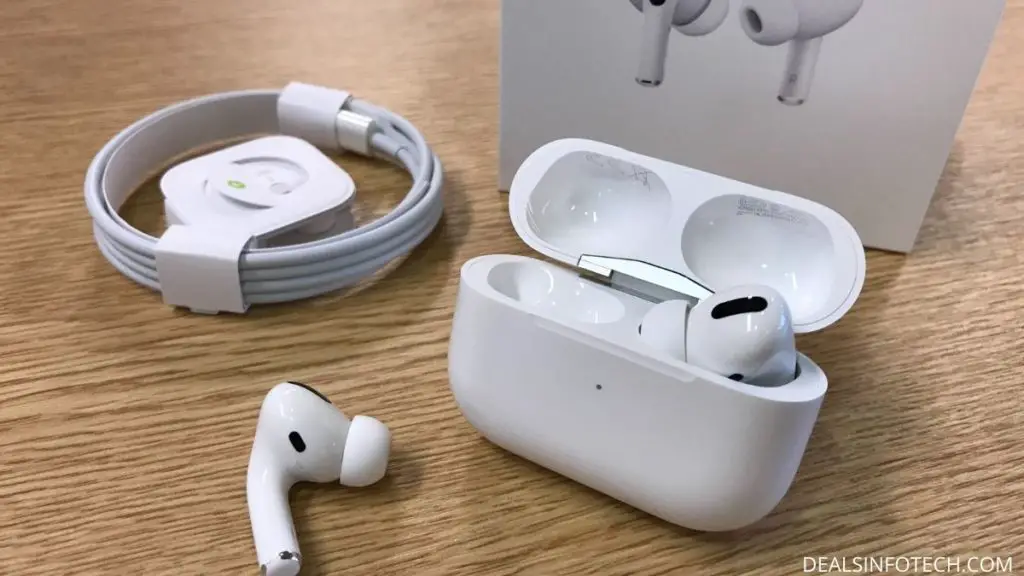 You will find several useful features when buying wireless earbuds. Apple has reduced the volume on these ears and added right touch controls.
Apple Airpods Pro offers the best design and the best wireless earphones to attract more buyers.
Specifications
Pros
Provides active audio canceling
Users get the best balance with the three earphone options
Suitable for music and calls
Display mode over to hear the external sounds.
Stress sensitive
Hello Siri – Always On
Provides a very portable charging case
Cons
8. Xiaomi Redmi Earbuds S
The Xiaomi Redmi Earbud S is the cheapest and one of the best wireless earphones you can buy if you have a tight budget. These are designed to enhance your comfort. No doubt, Earbuds are small, but yes, they are attractive.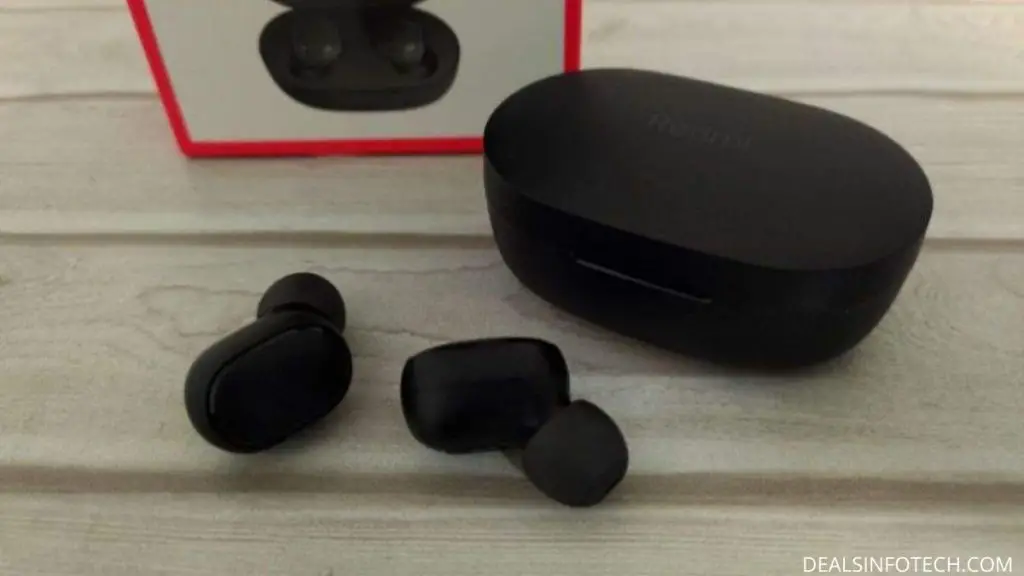 The lightweight design of the earbuds ensures that users do not feel tired due to continuous use.
Also, these are IPX4 certified, which makes them sweat and spray resistant. The device provides compatibility with all products. The quality of the music from these buds is high, and for many budget buyers, these are fine.
Specifications
Pros
Provides IPX4 rating
Battery life is outstanding.
It gives you a small and straightforward look.
Earbuds feel very comfortable for long hours.
Bluetooth 5.0 allows seamless connection for continuous connectivity.
Cons
Average Quality ergonomics
Medium call quality
9. Samsung Galaxy Buds Plus
Samsung Galaxy buds can be described as one of the best wireless earphones.
You will see improved performance on voice calls as a result of the triple microphone system.
Also, the sound quality gets more significant when you pair a Galaxy Buds Plus with a Samsung smartphone. You can get around 11 hours of continuous music with a single charge. Also, about three minutes of charging will give you one hour of playtime.
Specifications
Pros
It offers a comfortable design and the perfect fit for your ears
Suitable for voice calls
You will get detailed and rich audio quality with a Scalable Bluetooth codec.
Battery life is perfect
Very compact
Cons
Earbuds do not offer automatic play.
10. Oppo Enco Free
The Oppo Enco Free earbuds offer a 13.4 mm driver that moves, tapes, and slides the touch, a powerful battery backup that can last all day.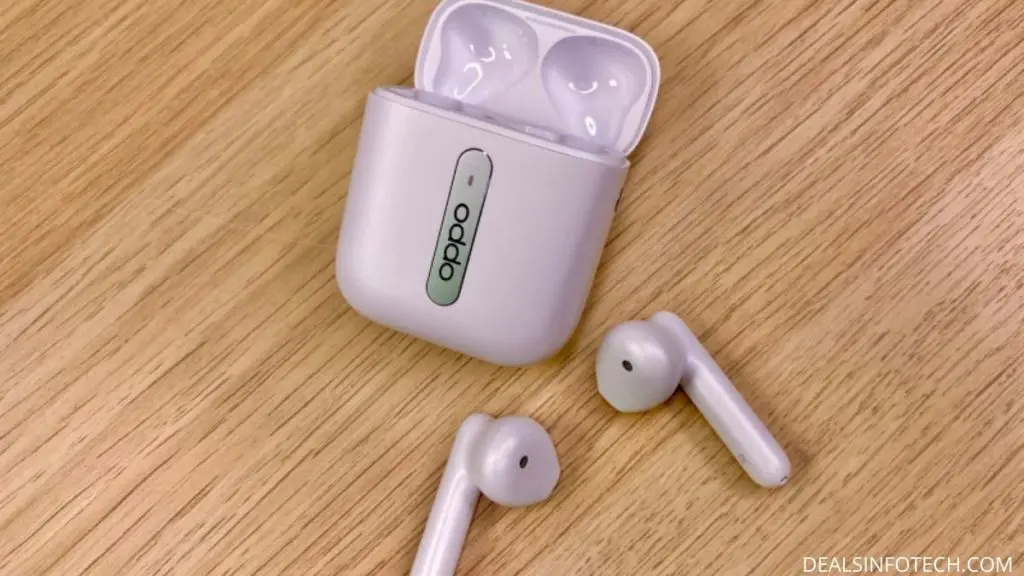 Earbuds and charging cases are manufactured from a high-quality polycarbonate material and provide a matte finish. You can buy them in black, pink or white colors.
Specifications
Pros
Users get precise touch control
Earbuds offer fantastic sound quality
User can enjoy around 5 hours of music playing without any problem
Left and right Earbuds can be used simultaneously
The earbuds are fitted with water-resistant IPX4 technology, which can protect your earbuds from spray and sweat.
Cons
Audio cancellation does not work sometimes
It takes time to get used to touching controls
Conclusion
Electronic markets are full of a variety of wireless earphones ranging from simple earphones to advanced wireless earbuds, and if we talk about their range, just one word is there "no bar on spending." You will get earbuds in every price bucket, from low to high, depending on the taste you want.
If we talk about the design, the ergonomic benefits of using wireless earbuds are not considered much. But yes, It makes you feel comfortable and enhances your headset experience; this section is for those who have long calls, workouts, etc. You can buy these best wireless earphones in India on Amazon or Flipkart or their official website.
We have discussed the best wireless earphones; now, you need not fight with your confusing state. Go through once again with this blog you will get an idea of what to choose and how to choose the best one.
Hands on..!!
More Under DEALSINFOTECH.COM
Best 3 Wireless Mouse For a Laptop under Rs. 500