If you are abroad for some reason, there is one thing that you have to do periodically, and that is money transfer. It might create some trouble for you, especially if you have never experienced it before. You might have to send money for your daily expenses, education fee, and sending money to your parents in your home country.
Not to worry, wherever there is a problem, mankind has a solution to it: InstaReM Money Transfer. This article will give you a full step-by-step guide where you will be familiar with the InstaReM service and InstaReM offer.
What is InstaReM and How does it work?

InstaReM was founded in Singapore and gradually expanded in each corner of the world, and it has become a renowned money transfer app globally.
InstaReM supports many currencies like AUD, CAD, GBP, HKD, INR, MYR, SGD, and USD. You can even transfer money to non-European countries like China, South Korea, Vietnam, etc. However, before you process the transfer, you need to check if the country you are transferring the money to is on the list of supported countries or not.
You can process low-cost transfer transactions, and with each transaction, you get loyalty points that you can accumulate and redeem as per your wish.
Lightning Fast Transactions
Generally, a transaction takes up to 2 working days to process; in some cases, it may take longer than expected, which is still way faster than other international methods.
Reasonable Fee
It uses the mid-market exchange rates that are visible through the media. As a result, its transactions are free from heavy bank charges, which generally transfer money to somebody, and one bank charges it there from the sender's bank, and another is from the receiver's bank.
The fee they charge is just 0.25% or 1% of the total amount in the transaction.
InstaPoints
Although the fee that InstaReM charges is already very low, you can save in another way. In the transaction you perform, you get InstaPoints that you can use to redeem towards the fee they charge you while transferring money.
How to Transfer Money via InstaReM?
Now, let's come to the point from which we had started this article. But, first, let's step-by-step understand how to transfer money using InstaReM:
1. Create an account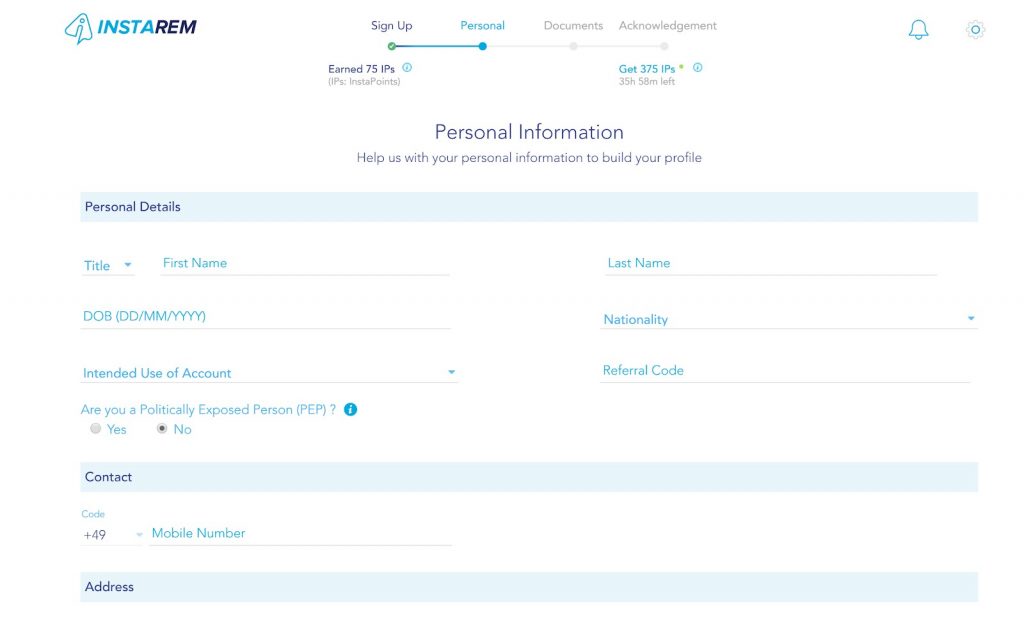 Begin with signing up for an account by adding your details.
You need to verify your account, which you can follow the below-given screenshot to understand 'know-how.'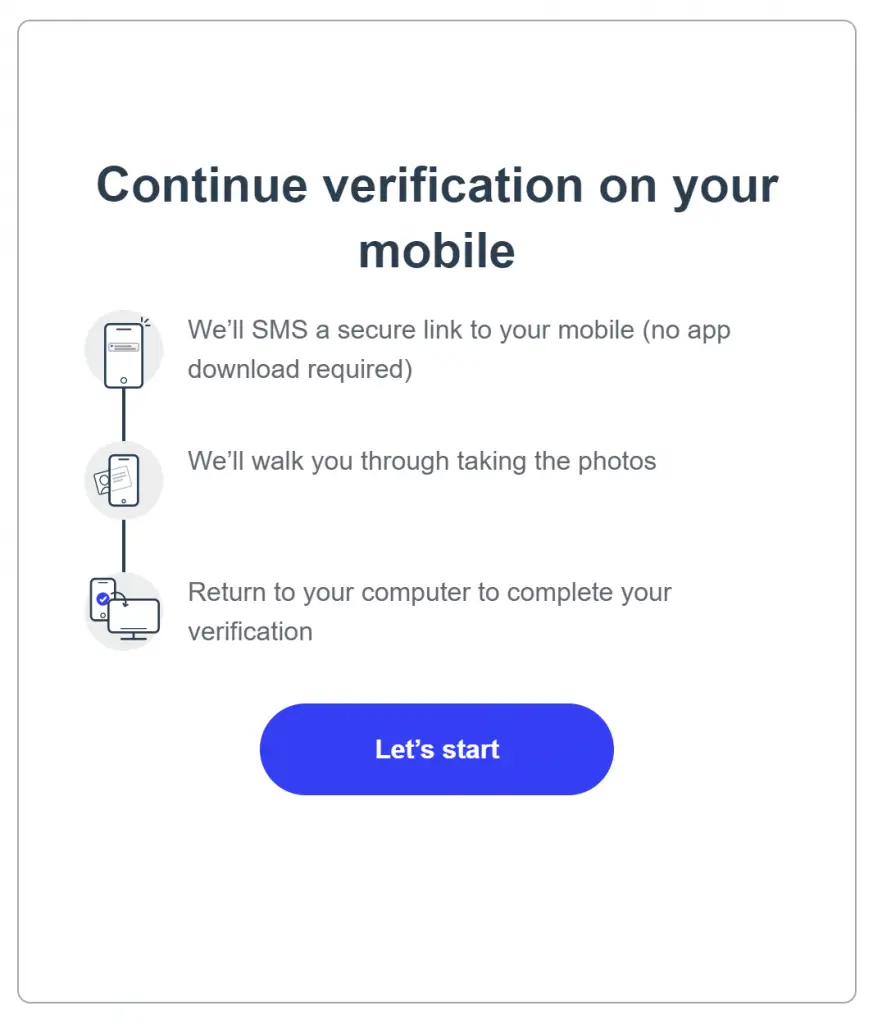 When you are done with account verification, your account is activated. It takes just a few seconds to complete the process, but sometimes it takes longer, up to a day.
2. Add your recipient's details.
You can send money to;
An individual
Or a corporate account
Fill in the receiver's details:
Type of account: an individual/ corporate account
Location of the recipient (country)
The recipient's currency
Name of the account holder
Nickname: not mandatory, but you can set it to remember your recipient
Relationship detail: To set up how you know them
Bank Details: IBAN (an international identification number for international transfer), you need to take it from the recipient.
Country of recipient
Full-Address
Contact Details: mobile number, email address, etc.
3. Make your transfer
Go to Send Money
Enter the amount that you want to transfer
You just need to decide how much money you want to send to your recipient sitting in France; let InstaReM calculate exactly how much money they will receive. For example, if you are sending $500, InstaReM will automatically calculate the money that your recipient will receive.
Select the source of money
Referral code: Use our code (gv3vUW) and a $75 Bonus on the first transfer.
If you have any coupon code, you must enter it here to get a good discount.
Choose the purpose
Payment Method
You should choose bank transfer because it is easy and saves you from additional charges from other resources.
Fill in your bank details.
You can get your bank information in your bank account or get it from the bank's website. Remember that the bank details you are providing must be in your name.
Before you hit the final button, check everything crucial to your transaction.
Authorize your transaction
Once you are sure about your transaction, you can authorize your transaction, which they will verify with an OTP that you will receive on your email or mobile. 
Once you complete your transaction, you will receive a confirmation email from InstaReM. This email will include your transaction ID, the name of the beneficiary, currency, and the amount of money you have transferred, along with the fee they have charged you and InstaReM bank details.
How to Pay InstaReM?
You will get the bank details of the InstaReM account so that you can execute your transfer. You can do it with online banking or visit the bank, whichever fits you.
Remember one thing: you need to send the money to InstaReM under the person's name to whom you want to send the money. Even if you send money to your parents in France, the money should go in your name, not your parents' name.
DIT Wrap up!
I think we have made the process very clear, and you will be able to do transactions yourself. Even if you need any information, you can write to us, and we will be very happy to provide you with a swift solution.
If you're the first timer in the USA and if you looking for financial backup. Zolve credit card is the best option for your need. Apply today and get a $50 welcome bonus.