Suppose you are a working professional or you are a scholar student who is moving to the U.S.A. With Zolve, you can apply for a U.S. bank account & U.S. Credit Card even before you set foot in America! Sounds crazy?
Also, Zolve provides U.S. Students loans to apply for while you are still at home. Zolve lets you give all financial solutions in one place with an immediate process upon arrival in the dream country.
To get a $150 Welcome bonus: Apply with this Zolve Link to open an instant account and use this referral code ZOLVE-48ZP4.
Get $150 Zolve Sign Up Bonus
To start your financial freedom, zolve offers new customers a $150 welcome bonus. In order to qualify for the bonus, you have to make the first transaction successful using your Zolve credit card.
Once you make the first transaction from your credit card, you should allow up to 2 billing periods for $50 statement credit to post to your account balance.
What is Zolve?
Zolve is a cross-border fintech company headquartered in Banglore, India. Zolve is the best solution for your financial needs in the U.S.A. The company aims to easily enable fair access to global financial products to the customer. Zolve is currently serving India-US Corridor (more countries listed soon), provide U.S. bank account and credit card within 1 day. With their lightning-fast setup, you can apply from India, with minimal documentation and zero application fees. 
According to Zolve founder, All U.S. bank accounts are insured up to $250,000 under insurance provided by the FDIC (Federal Deposit Insurance Corporation). 
Also, if any fraudulent activities and cards are lost, they provide a state-of-the-art app that allows you to freeze/unfreeze a card with just a click.
How to apply for a Zolve Account?
You can apply if you're traveling to the U.S. in the next 90 days or have already moved to the U.S. in the last 90 days.
The process of creating a Zolve account is very simple, and the process takes less than 5 minutes. You don't need a U.S. credit score or SSN (Social Security Number). 
There are two ways to apply for a Zolve account:
If you're a student, you'll need these documents:
P.A.N. Card
Passport
Valid Visa
I-20 Form
If you're a working professional, you'll need these documents:
P.A.N. Card
Passport
Valid Visa
Offer letter from your employer or company
How do I get a Zolve Credit Card?
Once your Zolve account is opened, you can immediately apply for a Zolve credit card. Zolve is the only credit card that offers a high credit limit on day 1 before arriving in the U.S.A. with no annual fees for the Zolve credit card. You can use a Zolve card anywhere in the world with no foreign transaction fees.
With every transaction from a Zolve selected merchant, you get cashback on every purchase, and you can use your earned cashback to redeem gift cards from your favorite brands across the U.S.A. and India.
Zolve Membership fees
Zolve does not charge any application or maintenance fees because they understand that moving abroad is a big financial undertaking, so they don't charge annual fees or ask for minimum balances.
Zolve Give $50 and Get $50 Referral Rewards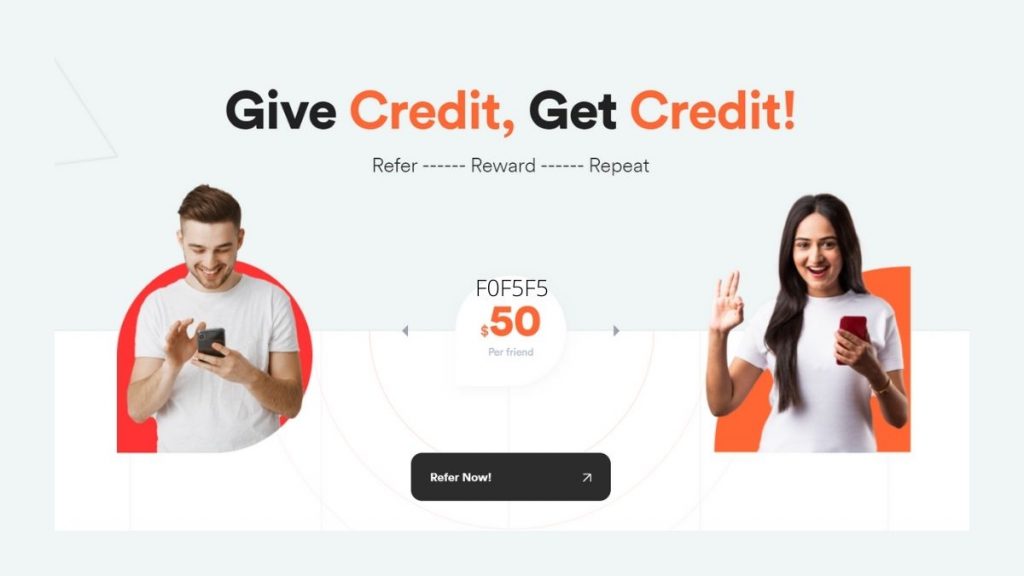 Once you become a Zolve member you refer your friends to open a Zolve credit card account, you will both receive a $50 bonus reward.
Your friend has to registers with your unique referral link and makes their first successful transaction on their Zolve Credit Card.
Here are the 3 simple steps to get $50 referral bonus:
Share your unique referral link with friends.
Your friend has to complete registration process using the referral link.
Make the first successful transaction with Zolve credit card.
Voila! Both you and your friend get $50 credited to your Zolve Credit Card balance!