Crypto lending platforms serve as a bridge between digital asset investors and borrowers. It's a great time to be a crypto investor while several people misunderstand that crypto is similar to the stocks market.
But in reality, the difference between crypto and stocks is that cryptocurrencies are very volatile – therefore, they are much riskier than stocks.
Nowadays, more and more investors are looking to take out loans against their cryptocurrency assets in order to invest in other assets such as real estate or stocks. In this piece, we'll look at some of the best crypto lending platforms for those who want to make their money work for them without selling off any of their hard-won holdings.
Do you looking for a Bitcoin bonus, we have added various promotions on cryptocurrency.
What is crypto lending?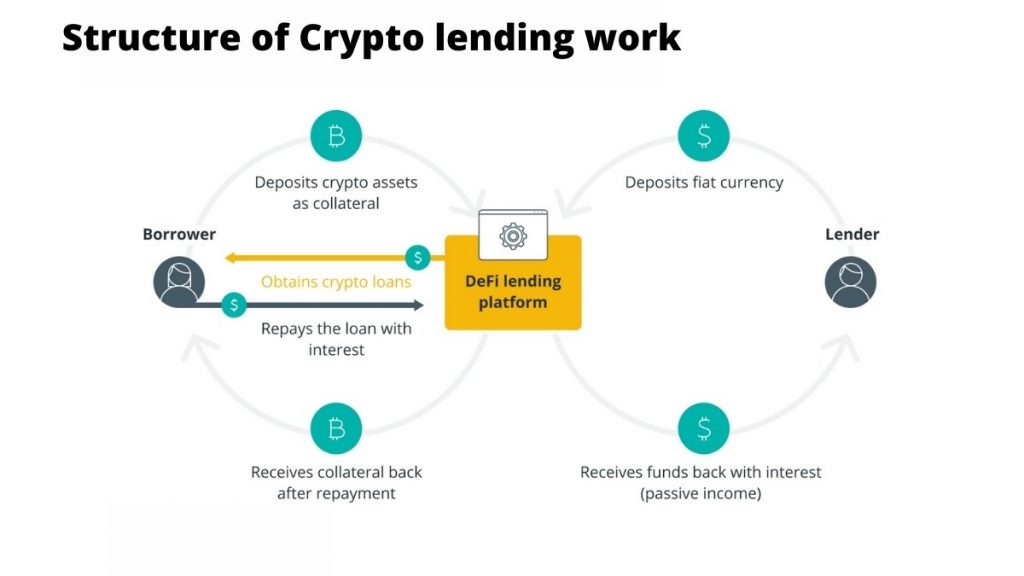 Cryptocurrency lending is a way for investors to earn interest on their crypto holdings without having to sell assets. The sector has emerged as the decentralized finance (DeFi) space continues to grow, with many borrowers using DeFi platforms like BlockFi to borrow money and buy more cryptocurrency.
In other words- Crypto lending allows people to obtain instant loans without a credit check – in return for putting up a security deposit. These loans are funded by crypto investors that wish to earn interest on their idle digital asset holdings.  
What Is The Best Crypto Lending Platform?
It is important to know Interest rates, because borrowers want lower fees to keep their interest payments low, while lenders can get benefits from high rates.
Platforms like BlockFi or Nexo are flexible for multiple currencies support. BTC and ETH are volatile cryptos, while Stablecoins, such as USDC, DAI and Tether, are cryptocurrencies always equal to $1. these digital assets can maintain a stable value through USD reserves and complex code backed by cryptocurrencies.
With these factors in mind, you will find detailed reviews of the best crypto lending platforms for 2022.
BlockFi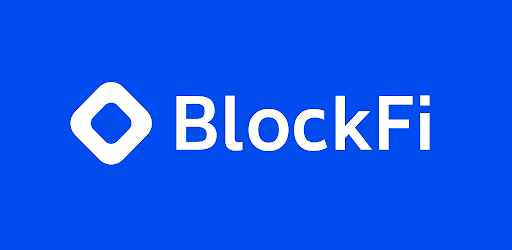 BlockFi is an excellent platform for beginners to professionals, with manage more than $10 billion in assets and has become one of the most trusted crypto platforms worldwide. It supports all major cryptocurrencies like BTC, ETH, SOL, and all stablecoins and has no minimum or maximum deposit limits. BlockFi is best to start earning money from a high yield interest on crypto investment.
When you apply for the crypto loan, you must put up cryptocurrency as collateral. The amount of collateral you put up affects your loan rate, ranging from 4.5% to 9.75%. There is no limit on the loan amount; your assets will limit the loan amount. With a BlockFi loan, you can pay off a portion or the entirety of your balance as early as you want. There are no prepayment penalties or fees.
Why Choose BlockFi
Earn Interest on cryptocurrency investments: Interest rates vary depending on how much money you invest with BlockFi. Interest accrues daily and is paid monthly. You can earn up to 15% APY by investing $10,000 or more.
Borrow against your portfolio: You don't have to sell your crypto to get cash. At BlockFi you borrow funds in USD against your crypto assets with interest rates as low as 4.5%.
Charges: There is no charge for deposit or withdrawal.
Get a Bitcoin Rewards Credit Card: Crypto enthusiasts and those who want to ease into the world of crypto by earning it on their regular spending.
Nexo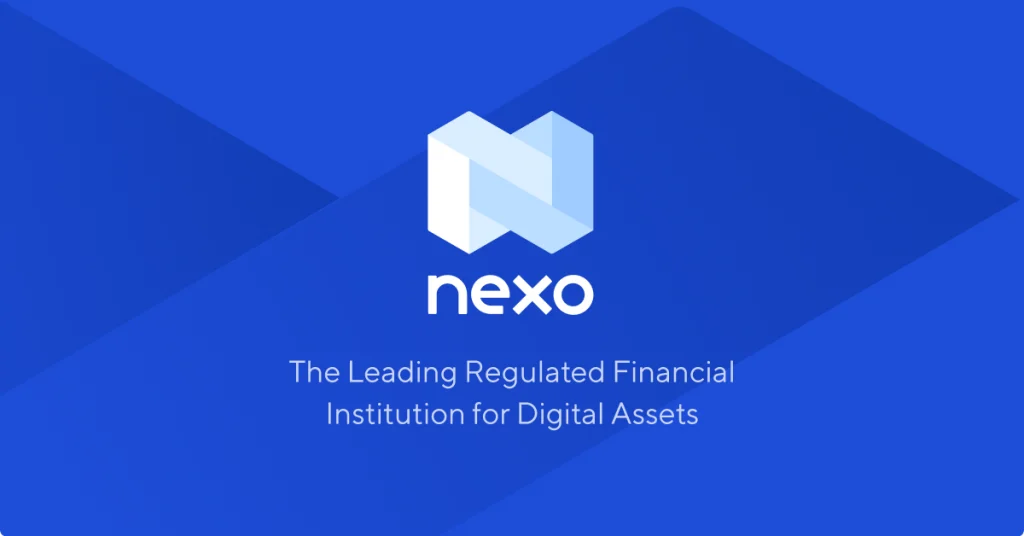 Another short-term crypto lending platform is Nexo which allows you to get collateralize loans on your crypto assets without selling your coins and buying them back. It supports more than 40 fiat currencies and you can borrow them instantly using USDT or USDC. Interest rates are vary and begin from 0% APR and up to 12% APR.
Nexo is a unique lending platform that allows you to earn Earn daily interest on your crypto and EURx, GBPx. With Nexo's unique daily payouts, you get instant access to the interest you've earned. Your yield is automatically paid to your Nexo account, so you begin earning interest on top of it the next day.
Why Choose Nexo
Nexo is a trusted company with a wide range of services. It offers an extensive selection of products and services in the financial industry that can be used by its clients. This includes credit cards, loans, mortgages, personal finance advice and more.
Nexo is also a global company; it has expanded its reach to over 100 countries around the world.
How Does Crypto Lending Work?
Crypto lending platforms connect borrowers to lenders who are willing to offer them a loan in exchange for their crypto assets as collateral. The borrower can then use the loaned funds however they see fit, whether it's keeping them in cryptocurrency or converting them back into fiat currencies like USD or EUR. When it comes time for repayment, the borrower will pay off the loan with interest by sending more cryptocurrency than was originally borrowed.
Depending on which platform you use and how much of your crypto holdings are being used as collateral, your crypto-backed loans may be subject to different requirements when it comes time to repay the principal and interest owed (for example, some platforms require that loans be paid back within one month). If there's any chance that you won't be able to repay your loan on time—for example, if the value of your cryptocurrencies falls significantly during this period—it's important that you speak with a representative from each platform before signing up so that they can help ensure everything goes smoothly when repayment is due.
How To Choose A Good Crypto Lending Platform?
You should look for a platform that offers a wide range of cryptocurrencies, as this will allow you to invest in multiple coins at once.
When choosing a lending platform, it is also important to consider the interest rate offered by the platform. Consider your time horizon and whether or not the interest rate will be worth it for your investment. For example, if you plan on keeping your loan for less than five years, it may be better to go with a more conservative option that offers lower returns but allows you greater access to funds at any time during the duration of the loan.
From there, make sure that they have good customer service and reputation within the crypto community. The goal is not only to ensure that they are trustworthy but also easy to work with when needed!
Finally, look into security protocols before making any investments through these sites – especially since some platforms are newer than others and therefore may not be as secure yet!
Conclusion
We highly recommend BlockFi and Nexo as the best crypto lending platforms, but there are many other options out there too. If you're interested in learning more about cryptocurrencies or investing in your cryptocurrency portfolio, then check out our website for more articles like this one!