There are so many apps out there that you can use to download the youtube video but convert into mp3 files is not available. This guide will teach you how to convert youtube videos to mp3 files in super easy steps.
Converting youtube videos to mp3 files is an easy method for saving your favorite music on the go. The converting process is simple, but not everyone knows just where to start.
We'll cover the top few Youtube converters you can use to convert and download videos according to size or quality.
Warning! Beware of Some fake Sites
To do this task, you must be very careful with online video converting sites. Most of converting sites are buggy, threatening, and infecting your system with a malware attack. Before entering any converting sites, ensure you are backed with antivirus software to block malicious attacks or viruses.
How to convert Youtube videos to MP3 files
Convert YouTube Video To Mp3 Using Y2Mate

Y2Mate is the fastest Youtube converter and Downloader tool that allows you to convert quickly and download videos and audios from youtube for free and in the best available quality.
Here is how to convert youtube videos to MP3 on Y2Mate:
Open youtube on your mobile app or use any Web browser and head to the youtube video you want to download.
There are two ways to copy the video link: (1) In the Youtube app, just tap the share button and copy the link. (2) Open the Youtube video on the website, click the address bar to highlight the URL, and then copy the URL.
Go to the https://y2mate.is in a web browser.
Paste the Video URL and wait for the second.
You'll now automatically see the MP3 & Video download options on the screen. Select the Audio option and download the mp3.
Tip: Try to use an ad blocker. It will be helpful when using a video downloader, as many buggy and intrusive ads are showing.
Convert YouTube Video To Mp3 Using yt2mp3.tech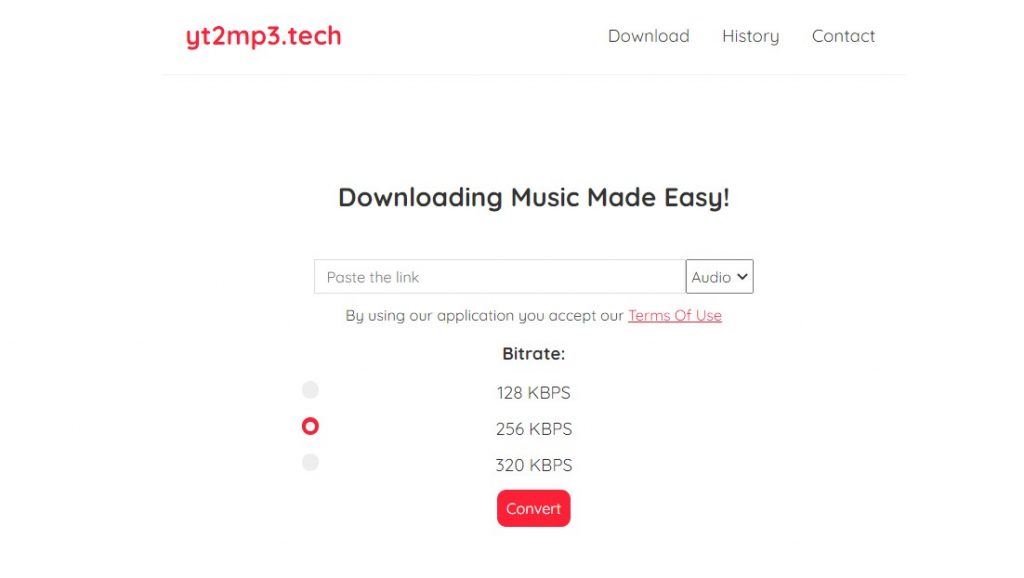 yt2mp3.tech is an ideal Youtube video converter that you can use it for free. Just like other converters are. One more peculiar quality of this site is that it supports video conversion in many formats and qualities. Site structure, looks, and feels are straightforward, and you don't have to go for more options. Instead of there, you can convert youtube videos easily.
Here is an example of how to convert Youtube videos to yt2mp3.tech:
Copy the Youtube video link you want to download.
Go to https://yt2mp3.tech/ in the Chrome browser.
Paste the YouTube copied link and hit the convert button.
Wait for the converting media.
Click the download button, and the MP3 version of the audio will begin to download.
Convert YouTube Video To Mp3 Using Downloader App
Want to convert the latest track from your favorite artist into MP3 format on your Android or iPhone device? It can be done in just a few simple steps!
The first step is to get the best YouTube video downloader app. Some of the best free ones include Videoder, Snaptube, TubeMate, and InsTube. These are available for Android users, while Snaptube is also available for iOS users.
For this demonstration, we'll use Videoder: a free app that allows you to download Youtube videos without an account. You can also download videos from Tiktok, Facebook, Instagram, and Twitter.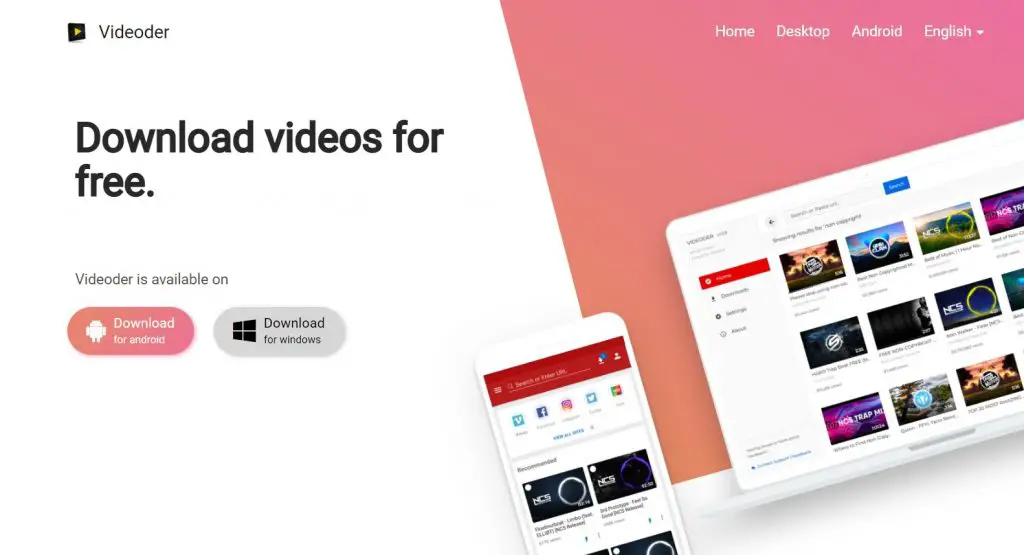 Here's how to convert Youtube video to MP3 using the Downloader app:
Go to videoder.com official site via mobile browser.
Download Videoder Apk. If your browser warns you about downloading apk outside the playstore, ignore it as you are downloading from the official Videoder site.
Once downloaded, install the Videoder app.
Your settings may not allow you to install the Videoder apk because it is outside from Play Store. If you see the popup below, tap on SETTINGS and follow the next instructions.
Follow this step: Go to ' Settings -> Security -> Unknown Sources ' and turn it on.
Now, go back to Downloads and again install the app. Don't forget to turn off Unknown Sources.
Open the app and download all your favorite songs and videos. That's all.
Conclusion
That's all there is to it! If you need to convert more Youtube videos than once, it's a good idea to bookmark these websites so you can use them again.