Celsius Network is offering $50 in free BTC bonus when you create an account. Also, earn up to 18.36% APY by staking your crypto.
With 2+ million community users, Celsius has really made a name for itself in the crypto space. While some might prefer other options like BlockFi or Crypto.com, Celsius is one of the only options that offer both earning interest and borrowing cash features to its users.
Celsius Network is a crypto-backed lending platform that allows you to buy, swap, earn, borrow and send. Celsius is Not only for trading platform, You can use your crypto assets to earn interest on crypto assets. This means you can earn interest on the money you already invested in cryptocurrency!
This is Great! It's a pretty simple concept: if you want to get a loan, it will be given in the form of USDT, which is backed by Tether (USDT). Celsius Network wants to give loans like this because it allows them to charge lower interest rates than traditional banks or credit card companies would charge for such loans.
If you want to be a part of the Celsius community, join today and get $50 BTC welcome bonus. We will show you how to get $50 sign-up bonus. Keep reading!
See more free Bitcoin promotions here, including offers from ByBit, OKCoin, Voyager, Swan and more.
Celsius Network Promotion: Get $50 Sign up Bonus
Celsius network offers a $50 BTC sign-up bonus when users sign up through a referral link, use a unique referral code to create and verify the account, and purchase a minimum $200 worth of assets to your celsius wallet.
Below are the sign-up steps:
Create an account via this referral link or use our unique referral; code "124563254" during the registration process.
Complete the KYC verification process.
Purchase a minimum $200 worth of crypto to your celsius wallet.
You will receive $50 worth of BTC to your Celsius wallet.
If you don't want to access the site on the web, download the Celsius app for a better experience.
Celsius Network Promotion: Get $50 Referral Bonus
Once you become part of the Celsius network, you can get a $50 free BTC referral bonus when someone uses your referral link, creates an account, and purchases a minimum of $200 worth of crypto on your celsius wallet. You both receive $50 worth of Bitcoin in your wallet.
The best thing about Celsius is there is no limitation for a referral, so you will earn unlimited.
Current Active Celcius Promo code you should try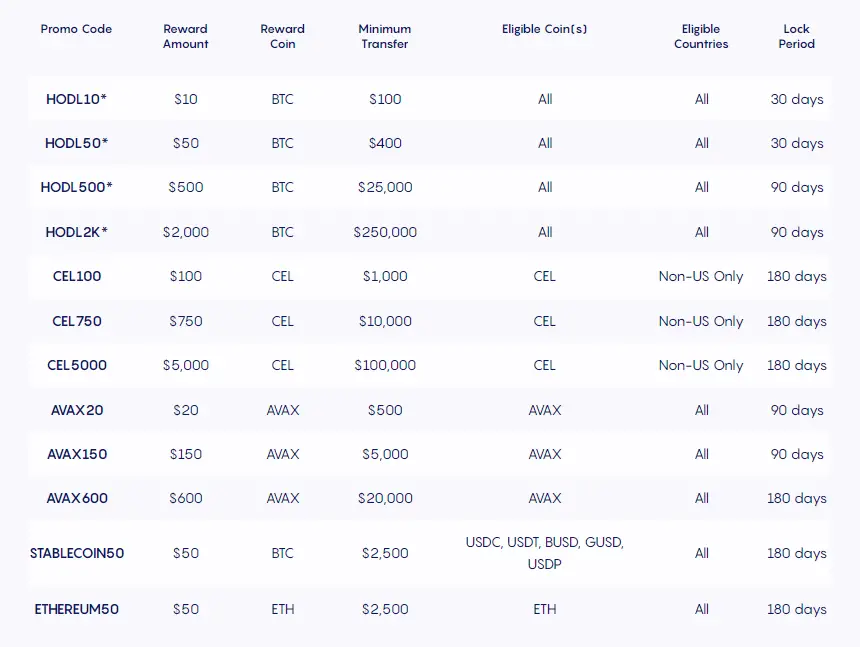 How to use Celsius Promo Code
From the profile section of the mobile Celsius app, select 'Enter a promo code'
Enter promo code
Transfer the specified funds to your Celsius account
HODL and start earning rewards with Celsius paid weekly!
About Celsius Network
Celsius Network is one of the market's most reliable and trusted cryptocurrency lenders.
Also, Celsius is a great platform for beginners who want to get started with crypto without taking on the full risk of this more volatile market. It's also great for passive investors looking for a safer tool for buying and holding crypto for a long or short time.
DIT Wrap Up!
As you see the above, Celsius is a great platform over the market, you not only buy, sell or swap crypto even you can take cash loans against your crypto at competitive interest rates. Plus, earn interest on whatever's sitting in your Celsius account, up to 10% weekly.
Nexo offers a similar service and is also offering a $25 sign-up bonus.