Living far away from home and sending money monthly to the family is important. So, Money transfer apps can make it easier and more convenient to send money to friends and family quickly, easily, and securely through your smartphone.
We have covered the 7 best international money transfer apps so that you can choose the perfect one for your money transfer needs.
The 7 Best International Money Transfer Apps
Instarem: InstaReM provides reliable international money transfer services for personal customers from several countries.
Remitly: Well-designed smartphone app for multiple types of transfers for smaller, instant payments
Xe: XE Money Transfer sets no minimum transfer limit on their customers.
Wise: Wise is a specialist in low-cost international payments and currency services.
Xoom:  Xoom allows you to transfer funds within the US as well as internationally.
Ria Money Transfer: Best for large amounts of fund transfers abroad.
OFX: Best for transferring more significant amounts and personalized support for your app transfers
Instarem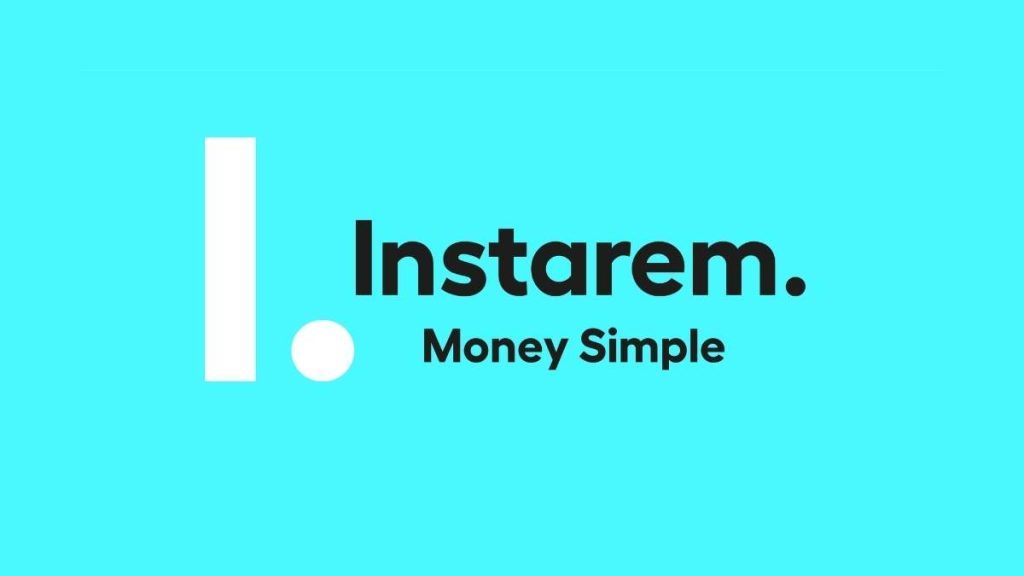 Instarem can send money to recipients within 24 hours. Or most transfer takes 2-3 days to complete the transaction. Instarem charges one transparent fee of 0.75% of the transaction value in INR. You can introduce the Instarem promotion to your partner and you both get $75 OFF on your first overseas money transfer. Also, first-time customers can use the promo code gv3vUW to make their first money transfer absolutely free.
The Instarem app has no hidden fees to send money to 55+ countries through a global network of 8,000+ banks. You'll be able to set up your money transfer online or in the Instarem app and send the money in various ways—through ACH, Instarem as payee and wire transfer. Also, Instarem offers business payments and services through its NIUM brand.
Instarem for business has a minimum transfer limit is $50 and there is no per transaction maximum for the payee and wire transfer methods. However, there is an annual limit of $2.5 million, with a greater amount requiring additional approval methods. You can check the Instarem international money transfer limits here.
If you accidentally send money to someone, you can request the Instarem client experience team via email or your bank account manager to make any changes. However, once payment has been transferred to the recipient, the transaction cannot be canceled.
Remitly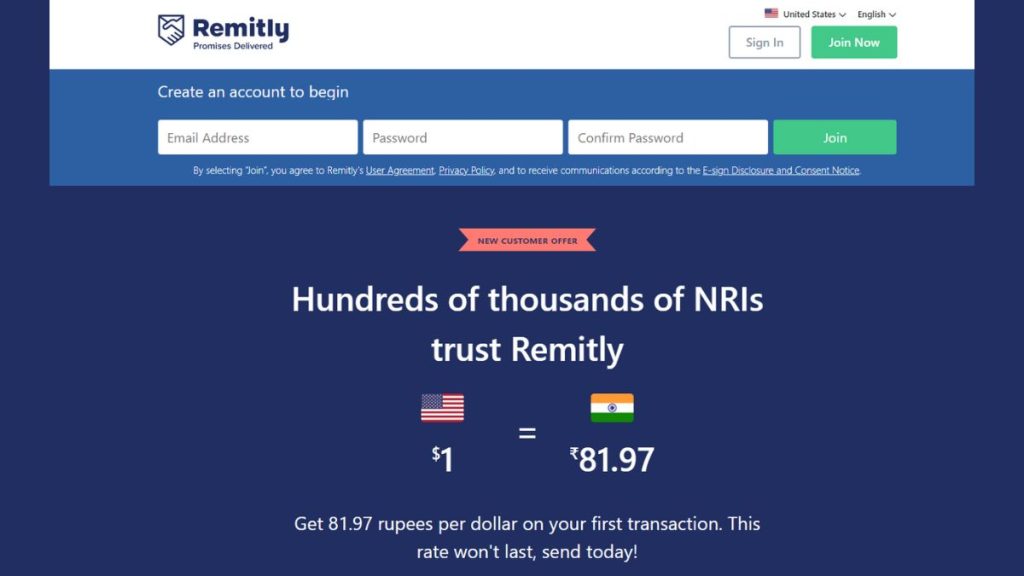 Remitly is another best international money transfer app and one of the longest-running operations of cash-based remittance and bank transfer services across the globe. Remitly offers low-cost international payments and currency services.
Remitly payments are instant, but the exact time it takes to deliver your transfer will depend on which country you're sending and the recipient bank. Sometimes it takes up to 2-3 business days for your money to receive. Also, they offer direct bank accounts, sent to a cash pickup location, deposited into a mobile wallet, or delivered to their homes.
You can refer Remitly to your friends, and both get $20 OFF on your money transfer. 
To send money, install the iOS or Android version of the Remitly app. Select the country and amount you want to send, and enter recipient and bank details. You will receive an email or SMS once the payment arrives at the recipient.
Xe Money Transfer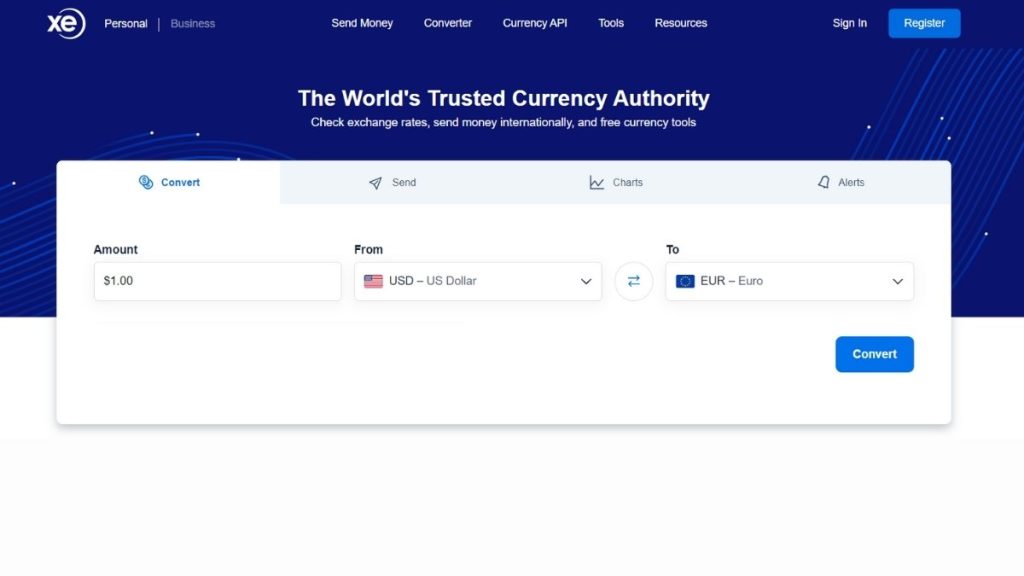 Xe is one of the most recognized best money transfer platforms out there because that claim to offer fast and easy transfer internationally.
Introduce Xe to your friends and get $25 Amazon gift card after your friend completes their first money transfer of at least USD 2,000. This Xe promotion is available in the UK, US, Canada and Australia.
The XE service is well-suited to consumers who need to transfer large sums of money, as XE has one of the lowest fee structures in the business. It also specializes in transferring large amounts of money between individuals, making it an ideal alternative to expensive bank transfers or third-party services like Western Union or Moneygram. Its speed and ease of use set XE apart from other money transfer services. You can send funds without paying fees; the amount you transfer is up to you.
Xe accepts several payment methods such as ACH Direct debit, Wire Transfer, Credit or Debit Card.
Users can use the Xe website or the mobile app to register with just an email or phone number and send the money quickly.
Using the service, you can transfer money worldwide between almost any two countries. Money can be transferred in 65 currencies to more than 180 countries. Typically a transfer will be completed in 24 hours, sometimes taking up to 2-3 business days. A payment notification will inform you when the money has become available.
Wise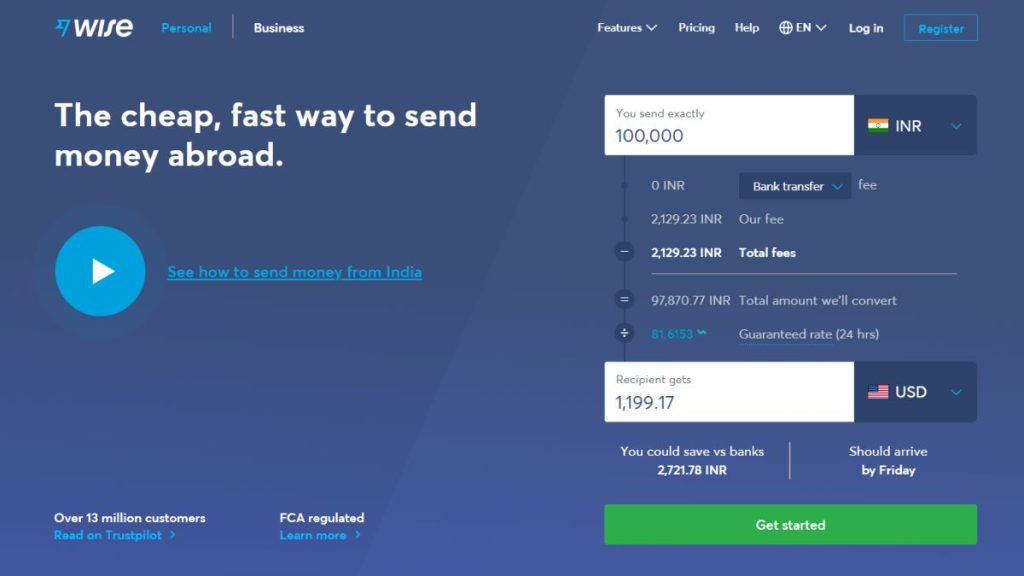 Wise is one of the best international money transfer apps because it doesn't charge large international transaction fees or exchange rates. Wise lets you send money to over 100 countries worldwide.
Wise offers mobile apps for iOS and Android devices and enables robust security and encryption protection to protect all your payment information. The Wise website and app navigation is user-friendly and have a cost calculator that makes it easy to see fees and rates.
It takes a few minutes to five business days to receive money through a wise transfer, depending on the country or bank you sent.
Wise offers personal and business accounts; the daily limits are $1,000,000, and the annual limit is $5,000,000; a business account can send $3,000,000 daily and $15,000,000 annually.
Xoom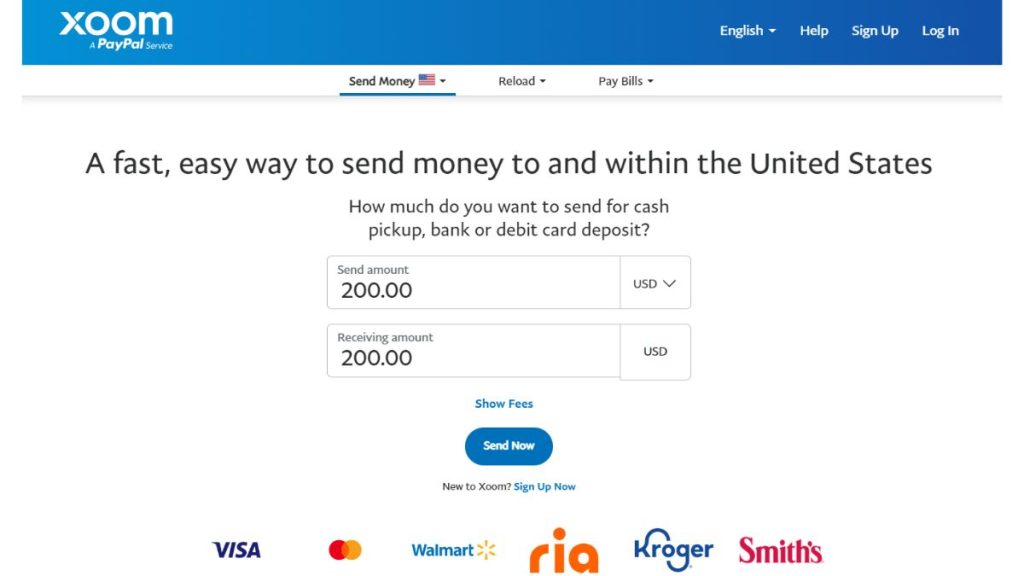 Xoom is an online peer-to-peer money transfer apps owned by PayPal. It makes it easy to send domestic and international funds quickly to 160 countries. Compared with its competitors, Xoom has the best mid-exchange, midmarket, and markup rates.
Xoom offers versions of its apps for iOS and Android. Through Xoom, you can transfer money to a bank account, debit card, or PayPal wallet. Create your account and get $25 bonus as Xoom new user offer.
You can send up to $2,999 daily and $6,000 in 30 days. In a 180 day period, the maximum transfer amount you can send up to $9,999.
Xoom money transfer fees depend on your country, recipient country and bank account. Xoom charges the very lowest fees if you transfer money using PayPal as your payment method or a U.S. bank account. But if your payment method will be a credit or debit card, the fees are higher.
Xoom keeps your information secure using 128-bit data security encryption. So all information on your Xoom app remains private and secure.
Ria Money Transfer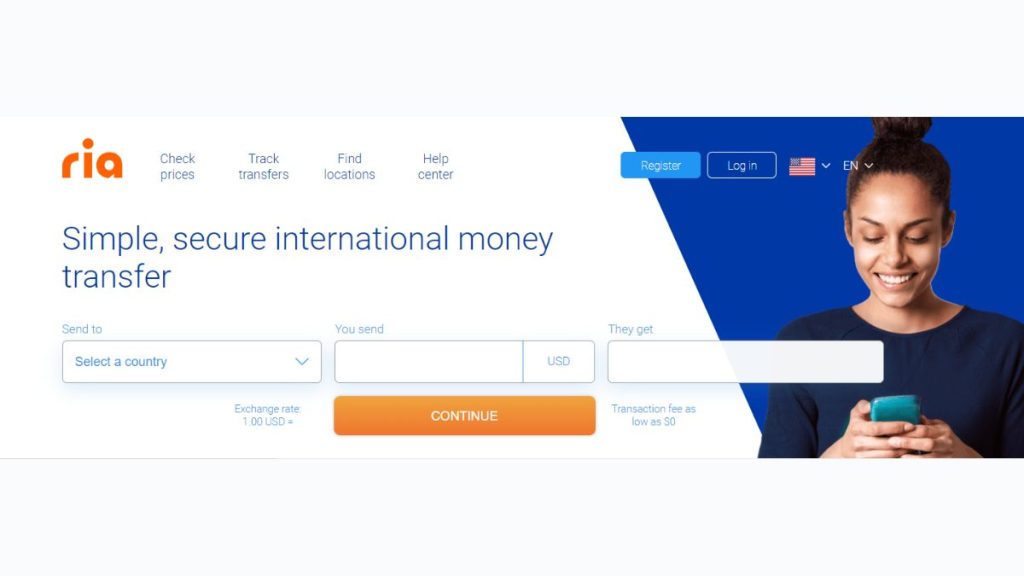 If you have a large sum of money in cash and need to send it to your family, it is possible to walk to the Ria money transfer center or use the Ria app to transfer your money to over 160 countries.
The Ria has no hidden cost and the flexibility to send money worldwide. The service can send money to the recipient within 24 hours, or most transfers take up to 4-5 business days. Join today, and use Ria promo code 'HELLORIA' to make your first transfer with no fees.
Ria has a large network or local Ria agents who works with 507,000 cash location, banks and financial institution. You can send $2,999 daily and a maximum limit of $7,999 in 30 days. To increase your transfer limit, you need to send a request to the Ria support team.
Ria offers you more options to make an international transfer. Send or receive money in person at any of our nearby locations. You can find a network of Ria stores and authorized agents worldwide.
Ria offers various financial services, including bill payment, mobile top-ups, prepaid debit cards, check cashing, and money orders. With Ria, you send money to abroad online or with cash at one of their physical agent locations.
Frequently Asked Questions
How secure is Xoom?
With Xoom, you can transfer money safely to trusted banks, cash pickup locations, and home delivery services. To protect against fraud, Xoom encrypts payment data and complies with national and local laws and regulations.
Best money transfer apps in USA
The best money transfer apps collect the highest ratings on the app store. Here is the best money transfer apps in USA: PayPal, WorldRemit, Cash App, Venmo, Facebook Pay, and Zelle.
Best international money transfer remittance apps
To make things easier for you, we have listed some apps that are best suited for your international money transfer needs.
Remitly, Wise, Instarem, Xoom, Ria Money Transfer, XE, and OFX.