Has your Mac run out of storage space? There's nothing to panic about because this is a very typical situation. Every Mac user (or Windows and Linux user) is bound to experience this sooner or later. For instance, if you have a 500GB SSD or hard drive and you keep downloading files, documents, music, movies, and so on, it will become full eventually. It might even make your system slow and sluggish.
All your computer needs now is a little bit of cleanup. Here is how you can free up disk space on your mac system so that you can add new documents, music, and movies.
System storage cleanup may sound like a serious undertaking, but all it takes is having the courage to get rid of the old files. First, you need to search for large RAR/ZIP archives in Downloads and delete those you don't need anymore. 
How to Free Up Disk Space on Your Mac
Optimized Storage helps you save storage space by storing your content in iCloud and making it available on-demand:
When storage space is needed, files, photos, movies, email attachments, and other files that you seldom use are stored in iCloud automatically.
Each file stays right where you last saved it and downloads when you open it.
Files that you've used recently remain on your Mac, along with optimized versions of your photos.
Here is the below five steps you may follow up for Free up Disk Space on your Mac
Clear system storage on your device 
Also, delete the screenshots that you don't need by opening your desktop. You can go to Applications and sort all of your apps by size. Delete the ones that are no longer useful to you. You can restart your system to free up RAM. For a complete guide on how you can clear Mac's storage system.
Lots of applications come with languages that you might not need. You can delete the ones that you don't need to clear space on your Mac. 
Eliminate localization files (or language packs)
Open a Finder window > go to Applications > Control + click on an app > select Show Package Contents. Then, go to Contents > Resources and search for files ending with .lproj. These files are the languages that your app has, and you can drag the ones you don't need to the Trash. 
Clear cache files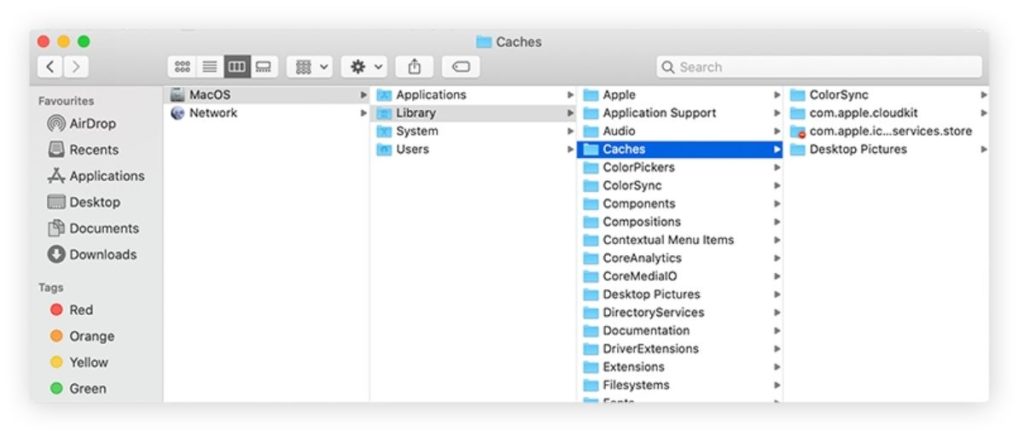 Cache files help your system run programs smoothly. These are temporary files that your computer collects so that it can re-access them later. These files help programs to load faster whenever you open the program next. But, with time, cache files can start to occupy some serious space on your computer. You need to remove them frequently, or you'll run out of disk space. 
To remove cache files, you have to open a Finder window > select Go in the menu bar > click Go to Folder. Then, you need to type in ~/Library/Caches and delete the folders or files taking a lot of space. 
After this, you have to click Go to Folder again> type in /Library/Caches, and delete the folders that are occupying a lot of space. 
It is generally considered safe to delete caches on a Mac. Once you delete them, the processes or apps are simply going to generate new ones when you open or use them again. But, when deleting caches, focus more on those that are larger in size. 
Remove duplicate files
Even if you organize all the files and folders on your Mac, duplicate files find ways to take up disk space. As you explore your drive, you are bound to find two or even three versions of the same File. You may have mistakenly downloaded something twice or you've opened a mail attachment several times. It doesn't matter how these duplicate files appeared, but they're taking up a lot of space on your device, and you need to get rid of them. 
However, finding and removing them can be a time-consuming process, and there's no way you can do it one by one. It'll take you an entire day or more! 
Here's what you can do to remove duplicate files on your Mac –
Open the Finder app
Go to File> click New Smart Folder
Click the button '+' in the upper right corner and select the file types that you wish to see 
Sort them by name to spot duplicates quickly
When you're sorting duplicates, make sure to focus on the date of creation to ensure that you are keeping the original File and not the copy. 
Get an external drive!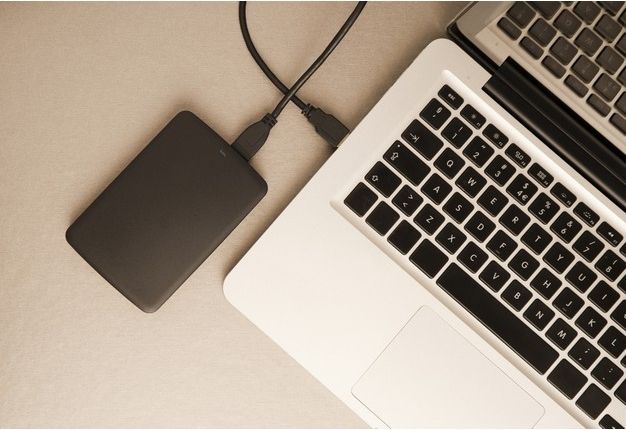 If the methods as mentioned above don't do much for you and your disk is still running low on space, it might be time for you to upgrade your storage. On some older Macs, the internal drive can be updated. But, Apple's modern offerings prohibit this. So, you have two options: buy a new Mac or purchase an external drive. You can offload some of your less-used documents and files onto the external drive so that some of the pressure is relieved from your computer. 
With the help of these tips, you can say goodbye to the annoying message 'Your startup disk is almost full'. Now you know how to free up your disk space in multiple ways, and when everything else fails, you can rely on getting an external drive. 
Hopefully, this should make your disk lighter so that you can continue enjoying the blazing fast performance and speed of your Mac. 
FAQS
How do I find out which applications are using up the most space?
Using the Finder, you can sort the Applications folder (or any other folder) by size and let it calculate the space inside each folder in addition to sizing the flat files.
#1. The key command Command-Shift-A will open the Applications folder from Finder
#2. The key command Command-J will Show View Options.
How do I delete iTunes backup folders?
In the Finder, under the General tab, click Manage Backups to see a list of your backups. From here, you can right-click on the backup that you want, then select Delete or Archive. Click OK when you're finished.
What are the Trash Cans?
The Trash is a special container on the Mac Dock where you put the icons you no longer want to hang around on your hard drive.
Extra Tips
Find out how much storage is available on your Mac
Choose Apple menu  > About This Mac, then click storage. Each segment of the bar is an estimate of the storage space used by a category of files. Move your pointer over each part for more detail.
Click the Manage button to open the Storage Management window, pictured below.