Looking for ways to earn extra cash? Check out these apps that offer a $20 sign-up bonus. From shopping and investing to surveys and games, these apps provide easy ways to earn money and save on your purchases.
Learn more about the best sign-up bonus apps and start earning today. Checkout more sign up bonus apps here.
11 Best Apps with $20 Sign Up Bonus
1. Stash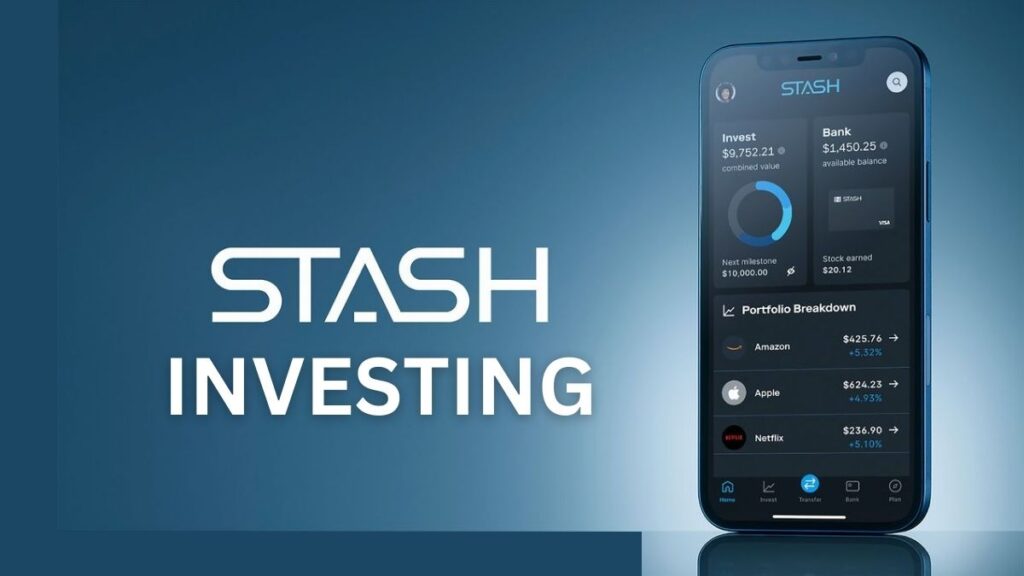 Stash is a mobile app that allows users to easily invest in a variety of financial markets, including stocks, real estate, and bonds. Stash welcomes its new users with a $20 Stash sign up bonus. Follow these steps to earn your bonus:
Create a new account with this referral link.
Complete the registration process and choose a Stash plan starting at $1 per month.
Link your bank account and fund your new Stash account with at least $0.01.
After completing these steps, Stash will send you $20 in rewards within 3 business days.
2. Rakuten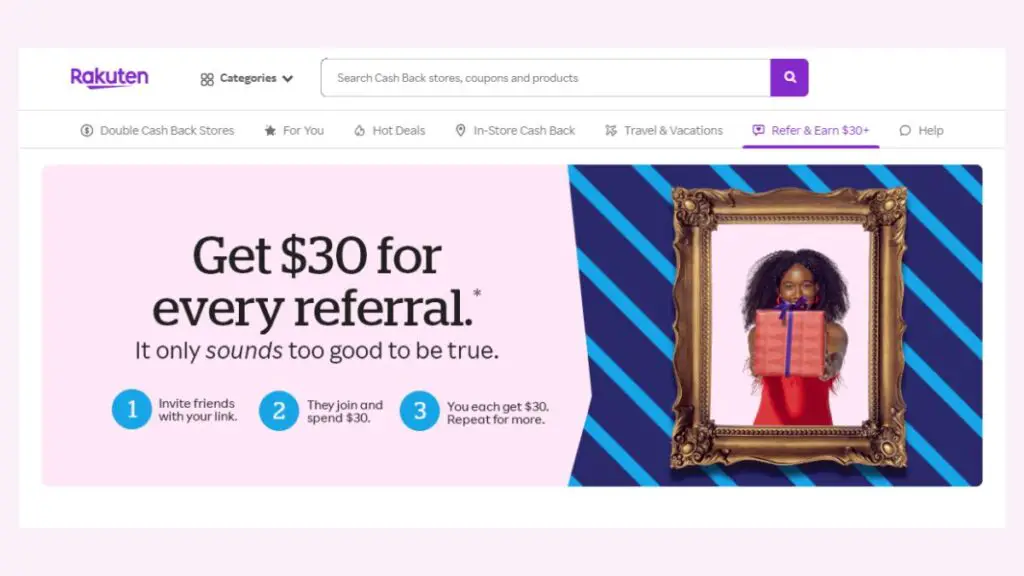 Rakuten is a popular cash-back app that offers high rewards and bonuses to its users. The exact welcome bonus may vary depending on the referral link used, but many users can earn a $20 sign-up bonus by shopping online through Rakuten.
Below are the steps on how to claim your $20 sign-up bonus:
Visit website and access the sign-up page.
Enter your name and other details to open a Rakuten account.
Install the Rakuten browser extension on your device.
Make a total purchase of $30 or more within 90 days of opening your account.
Once you meet these requirements, you will receive a $20 sign-up bonus from Rakuten.
3. Tellus App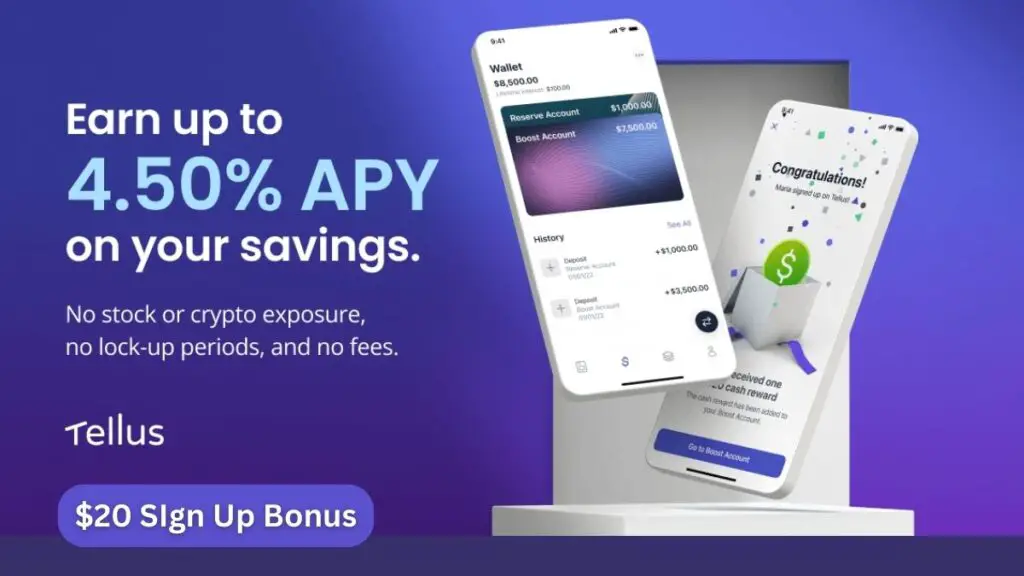 Tellus is a financial services and technology company that uses innovative technology to make managing your finances easy and convenient. Here's how you can claim your $20 Tellus app sign up bonus.
Download the Tellus app.
Enter a referral code to sign up for an account.
Deposit a minimum of $200 to open a qualified account.
You will receive a $20 sign-up bonus in 7 days.
To keep the $20 bonus, your Tellus account must remain at least $200 for 45 days.
After the maintenance period ends, you can withdraw the bonus without penalty.
4. Spruce Money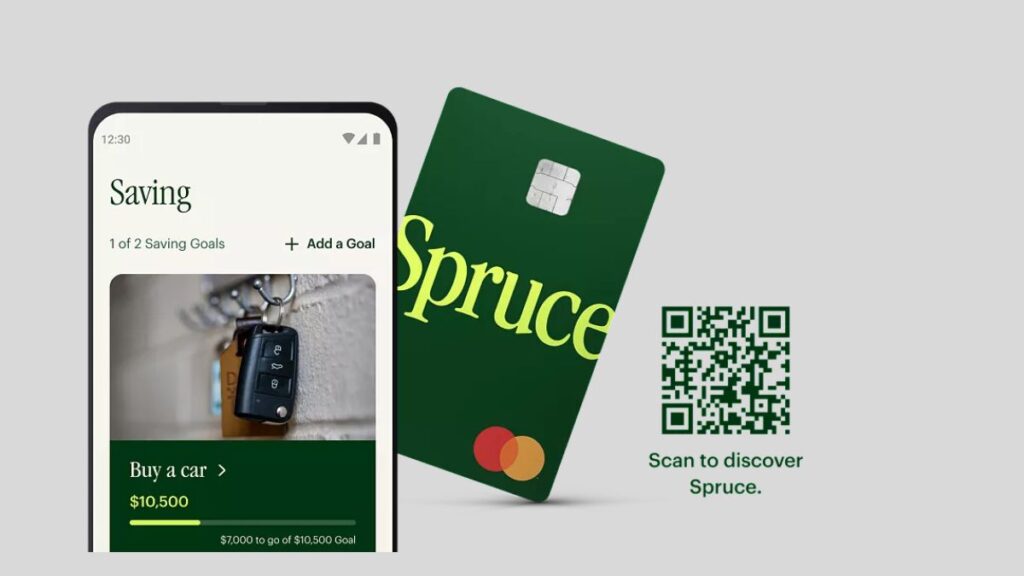 Spruce Money is a mobile banking platform that offers a range of services to help you manage, save, and earn money without any fees. With Spruce Money, you can easily set up monthly spending goals and track your progress, and you also have access to cashback offers from partnered stores. 
Here's you can claim a $20 sign-up bonus with Spruce Money:
Open a Spruce Money account.
Enter your basic information, such as your name, email, and mobile number.
Make a single deposit of $200 or more within 45 days of opening your account.
Upon completing these steps, a $20 bonus will be credited to your account.
5. Hodlnaut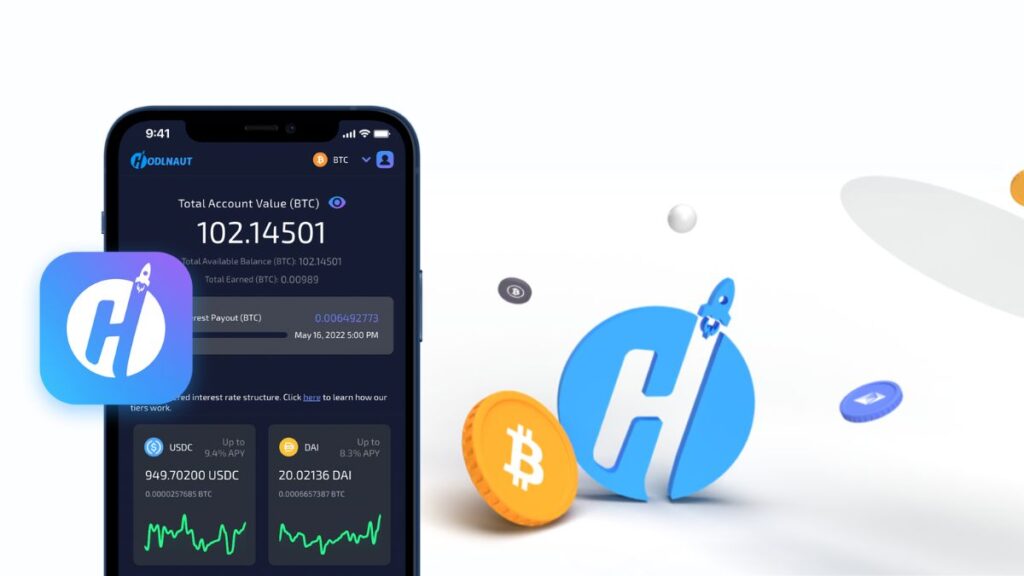 Hodlnaut is a platform that allows investors to earn interest on their cryptocurrencies. By opening a free account and making a deposit, new users can qualify for a sign-up bonus of up to $30. Here's the complete process of signing up and claiming your $20 Hodlnut sign up bonus.
Sign up for Hodlnaut on their official website.
Complete the registration process and verify your identity through the KYC process.
Deposit $1,000 in a single transaction into your account.
Maintain the account balance for 31 days.
Upon fulfilling these requirements, you will receive your bonus.
6. Makara Crypto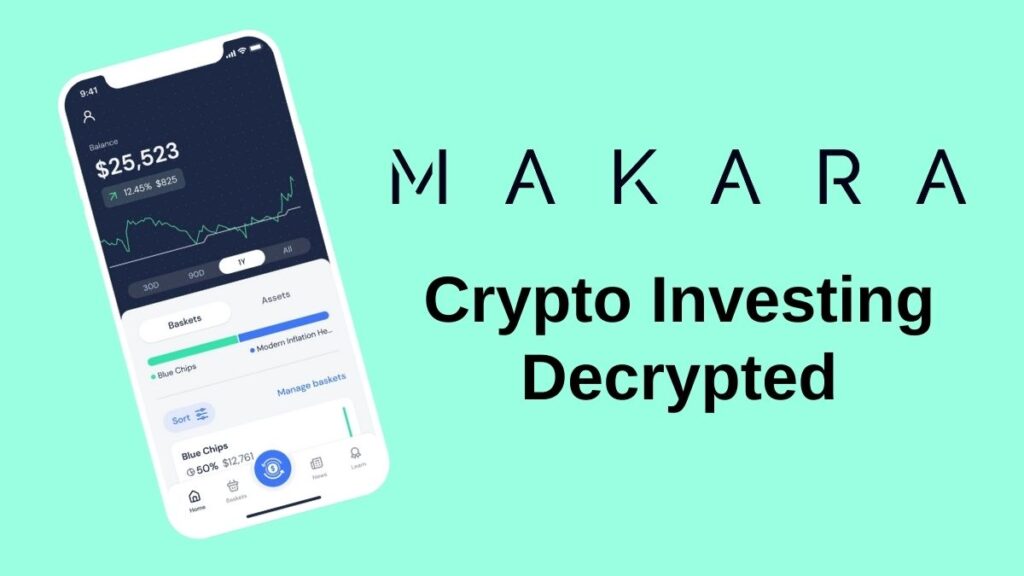 Makara is a platform that automates cryptocurrency investing using artificial intelligence (AI) technology. Here's a step-by-step guide on how to earn a $20 sign-up bonus with the Makara app.
Open a Makara crypto account through a referral link and complete the verification process.
Fund your Makara account with at least $50 and maintain that balance for the next 6 months to earn the bonus.
You can earn up to $1000 in Makara rewards by inviting your friends to join.
7. Tada Shopping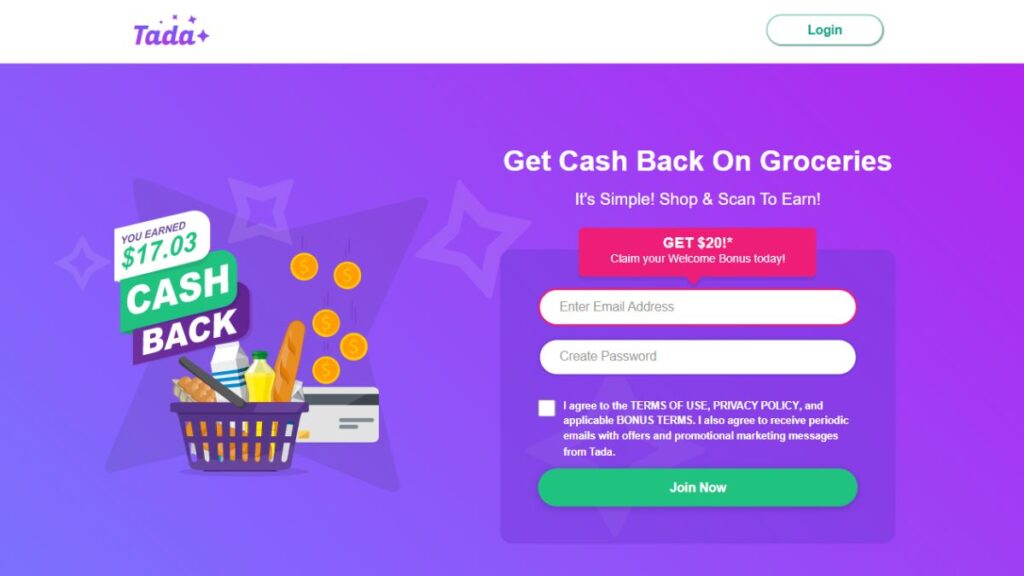 Tada is an online shopping portal that offers cashback rewards, coupon codes, and exclusive deals with thousands of popular retailers. As a sign-up bonus, Tada is currently offering new members up to $20 in cash bonuses. 
To earn up to a $20 sign-up bonus with Tada, follow these steps:
Sign up and spend at least $25 at a store featured in the "Shop by Store" section within 30 days of registering. 
You must receive a minimum of $0.25 cashback for your purchase to qualify.
Download the Tada app. 
Add exclusive deals to your shopping list to get a $1 cash bonus.
Note: These bonuses are only available to new Tada users. You can choose between a $10 Amazon gift card or Visa prepaid card as your welcome bonus.
8. SoFi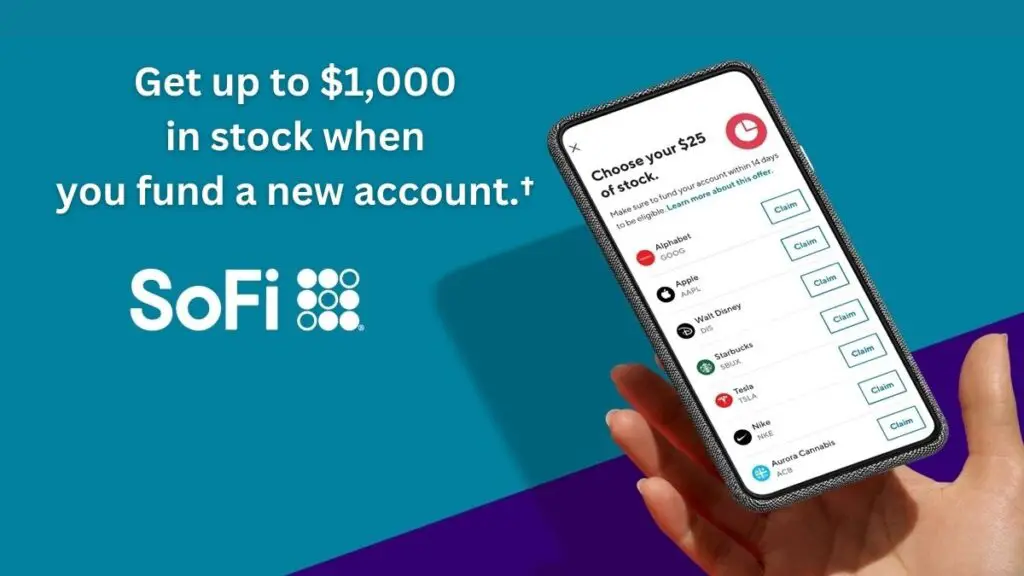 SoFi is a platform that deals with personal finance, including investment accounts and checking and savings accounts. Here's how you can earn a $20 SoFi sign-up bonus.
Create a SoFi Money account to get $25.
Create a SoFi Invest account with at least $100 to get $25 in free stock.
Use a referral link when signing up for SoFi Invest to get the free stock.
As an added bonus, trade at least $10 in crypto to get $25 in Bitcoin.
Note that there is a 1.25% markup on crypto trades, but no additional fees.
9. Upromise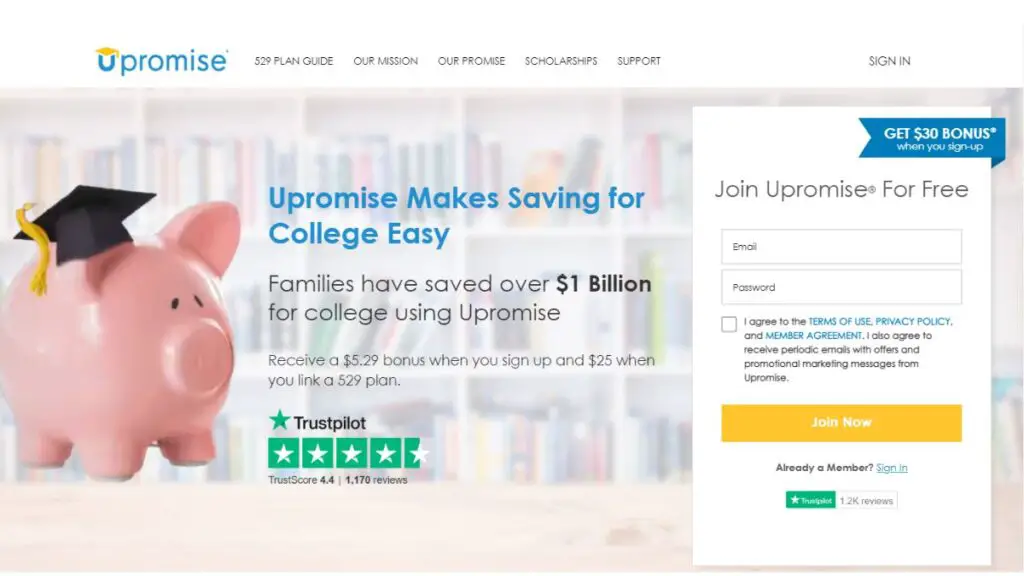 Upromise is a shopping app that gives financial management tools to college students who are struggling financially.
It is the right time to take advantage of the Upromise promotion as it is offering a $30.29 signup bonus. Well, look no further because here is your one-stop shop for the UPromise Shopping network. 
Go to Upromise's official website and register for a free account.
Verify your email address for your new Upromise account to earn a $5.29 instant bonus.
Link your 529 plan with your Upromise account to earn a $25 instant bonus.
In total, you will earn $30.29 in rewards by completing these two steps.
10. Venmo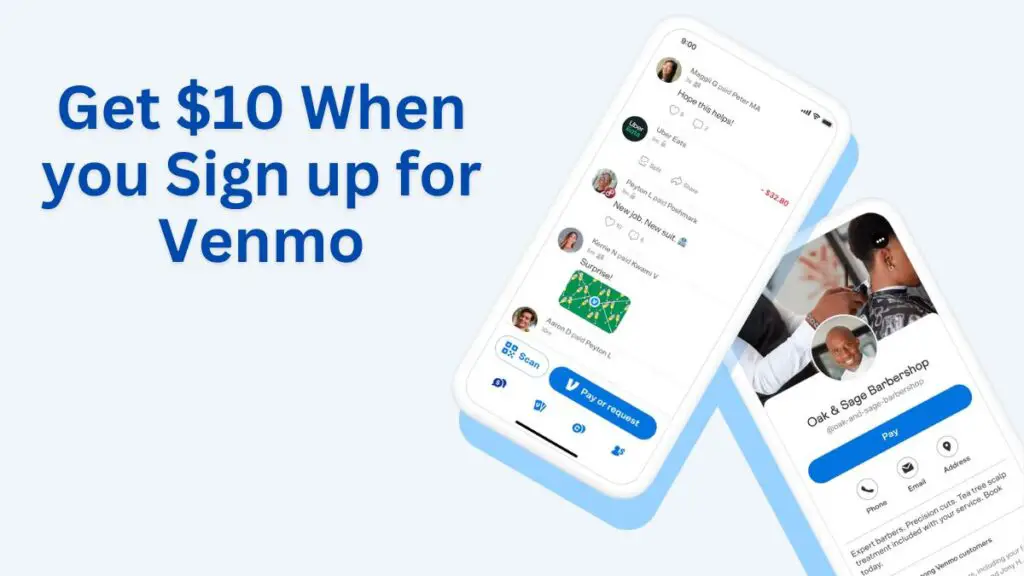 Venmo is a mobile payment app that allows users to easily send, receive, and request money from friends and family, get paid by anyone, shop online and in stores, split bills, and share money.
Get a $10 Venmo sign up bonus when you create an account via this referral link and send a minimum of $5 to anyone using the Venmo App.
Join Venmo to qualify for a $10 bonus.
Verify your new Venmo account by adding a bank account, debit card, or credit card.
Send at least $5 to anyone using the Venmo app within 14 days of joining.
If you meet the requirements, you will receive a $10 bonus directly to your wallet.
Note: You can invite friends to earn up to a $20 bonus.
11. Klarna App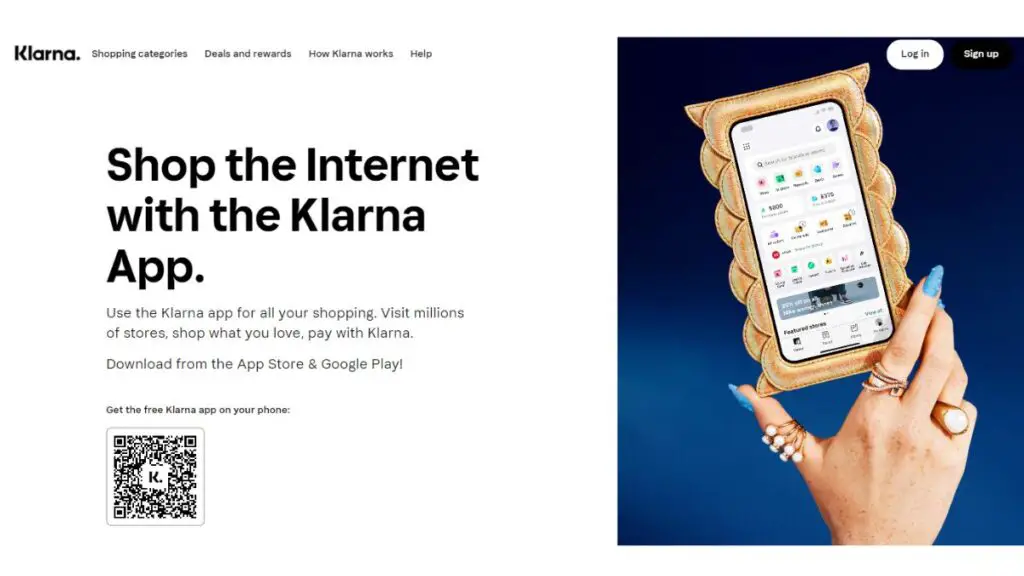 Klarna is a financial services company that offers a variety of products and services, including a shopping app that allows users to pay for their purchases over time.
Join Klarna for free and get a $10 Macy's Gift Card when you use a referral link, install the Klarna App, make your first payment, join the Rewards Club, and get access to fantastic perks like exclusives, deals, content, and experiences.
To join the Klarna app and take advantage of this offer, follow these steps:
Download the Klarna app from the app store.
On the landing page, enter your email address to install the app.
Use the same email address to register for Klarna.
Join the free Vibe Rewards Club in the app.
After making your first Vibe payment, you will unlock your $5 Amazon gift card.
Additionally, if you open a new account with Varo Money, you can receive a $75 Varo sign-up bonus. This is a great way to save even more money on your shopping.
Swagbucks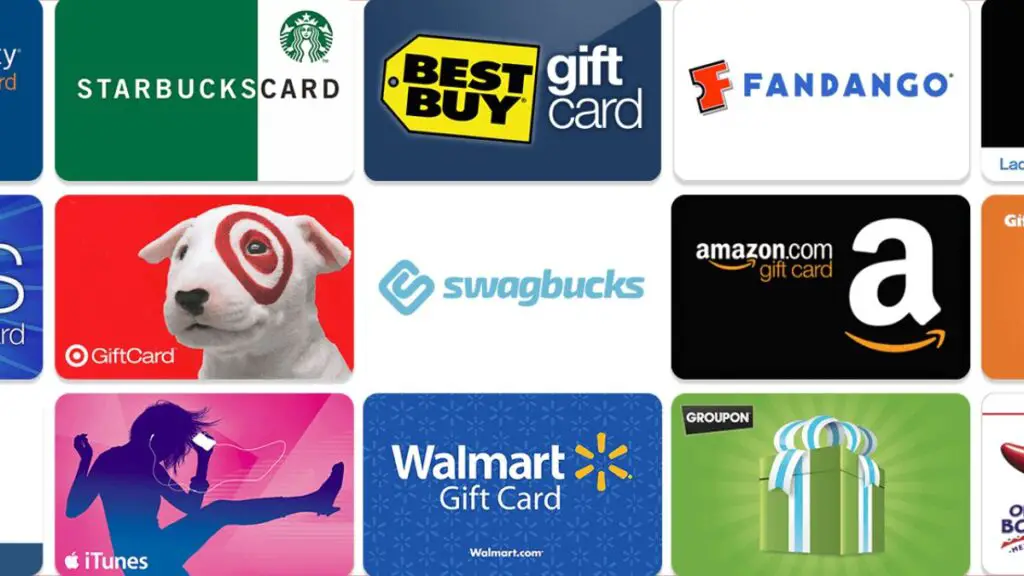 Swagbucks is a rewards program that allows you to earn points for completing various tasks, such as taking surveys, watching videos, and shopping online. You can then redeem these points for gift cards or cash.
Here's what you need to know about Swagbucks sign-up bonus:
When you create Swagbucks account, you'll receive 1,000 free Swagbucks (equivalent to $10 right now)
This is a great sign-up bonus offer, and no promo or referral code is required
After creating your account and completing your profile, you can start earning Swagbucks by completing tasks on the platform
Your earned Swagbucks can be redeemed for free gift cards from retailers like Amazon, Starbucks, Walmart, Target, etc.
You can also choose to cash out via PayPal.
Tips For Maximizing Sign-up Bonus
Here are some of the best tips that can help you make the most out of these bonus offers:
Make a qualifying purchase: To maximize your sign-up bonus, make sure to meet any requirements for earning the bonus. This may involve making a qualifying purchase, such as shopping at a participating retailer or signing up for a paid subscription.
Refer friends: Many apps offer referral programs that allow you to earn a sign-up bonus for each friend you refer to the app. So, if you know someone who would be interested in the app, invite them to join and earn a bonus for both of you.
Take advantage of promotions: Keep an eye out for promotions and special offers that can help you maximize your sign-up bonus. These may include bonus offers for making a certain number of purchases or limited-time promotions that offer higher bonuses than usual.
Use your bonus wisely: Once you earn your sign-up bonus, think carefully about how you want to use it. Some apps allow you to use your bonus to save on your purchases, while others allow you to withdraw the money to your bank account or PayPal account. Choose the option that makes the most sense for you and your financial goals.
In today's fast-paced world, the $20 sign-up bonus app is hard to ignore. These apps introduce a straightforward and convenient avenue to supplement your income and optimize your expenditure. With just a few clicks, you can open the door to sign-up bonuses and other enticing promotions, translating into extra funds and tangible savings on your everyday purchases.
These apps aren't just limited to one particular use case. Whether you're looking to bolster your earnings on the side, diligently trim your monthly bills, or simply inject an element of enjoyment into your routine, these $20 sign-up bonus apps cater to a diverse range of needs. The beauty of such apps lies in their ability to adapt to your financial goals and preferences.
Furthermore, for those fascinated by the ever-evolving fintech landscape, there's an additional avenue to consider. Jelvix, an organization with a strong foothold in the fintech sector, presents tailored solutions that can perfectly complement fintech apps. By harmonizing the power of these apps with Jelvix's expertise, you might uncover novel strategies to optimize your financial prospects within the dynamic world of fintech.
Conclusion
These Dollar 20 sign up bonus apps provide an easy and convenient way to earn extra cash and save on your purchases. By downloading and using these apps, you can take advantage of sign-up bonuses and other promotions to get free money and discounts on the things you buy.
Whether you're looking to make some extra money on the side, save on your bills, or have some fun, $20 sign up bonus apps offer a wide range of opportunities to earn and save. So why not try them and see how much you can earn?