Bybit is a crypto derivative exchange platform where you can trade futures with good leverage in perpetual contracts. Bybit currently has more than 2 million registered users globally, with close to $1 billion in 24 hours trading volume. ByBit offers Spot trading, and an NFT marketplace is also available.
ByBit offers $50 welcome bonus for new customers and a reward card worth up to $1000. Also, $50 bonus and $1000 reward card for a referral. Continue reading to learn more about this promotional offer.
Also, see crypto offers from Mudrex, Webull, Voyager, Swan, and OKCoin.
ByBit Sign Up Bonus: $50 BTC Bonus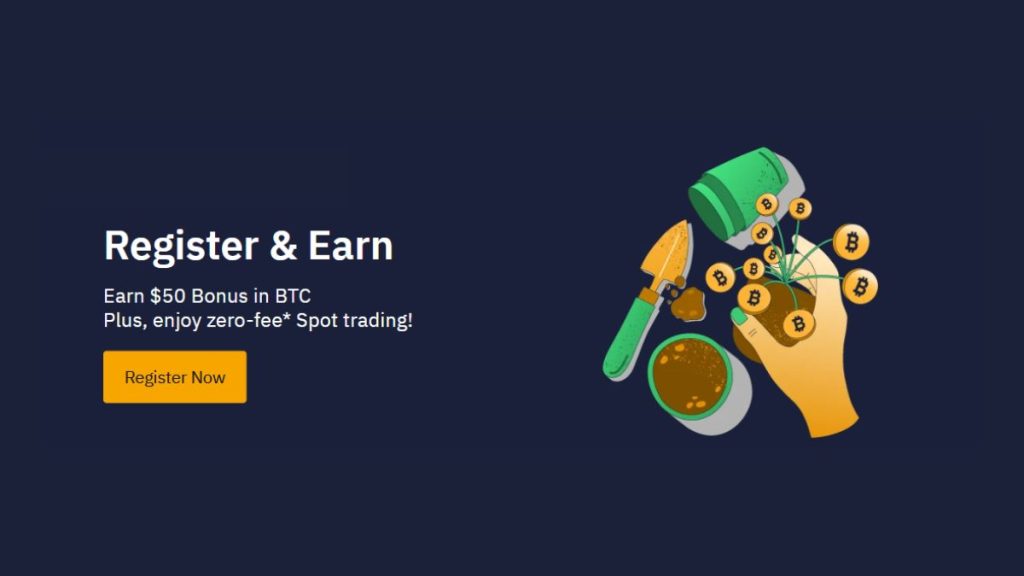 ByBit exclusive reward program, Get $50 BTC welcome bonus and a rewards card worth up to $1000. Follow the below steps:
Sign up using this referral link (code dollarlife).
Complete your level 1 KYC within 7 days.
Make your first deposit at least $10 equivalent.
Meets the minimum total trading volume of $10,000.
Note: ByBit referral program may be extended or ended earlier depending on the number of participants
ByBit referral bonus: Earn Up to 55% Commission & 500 USDT in Bonuses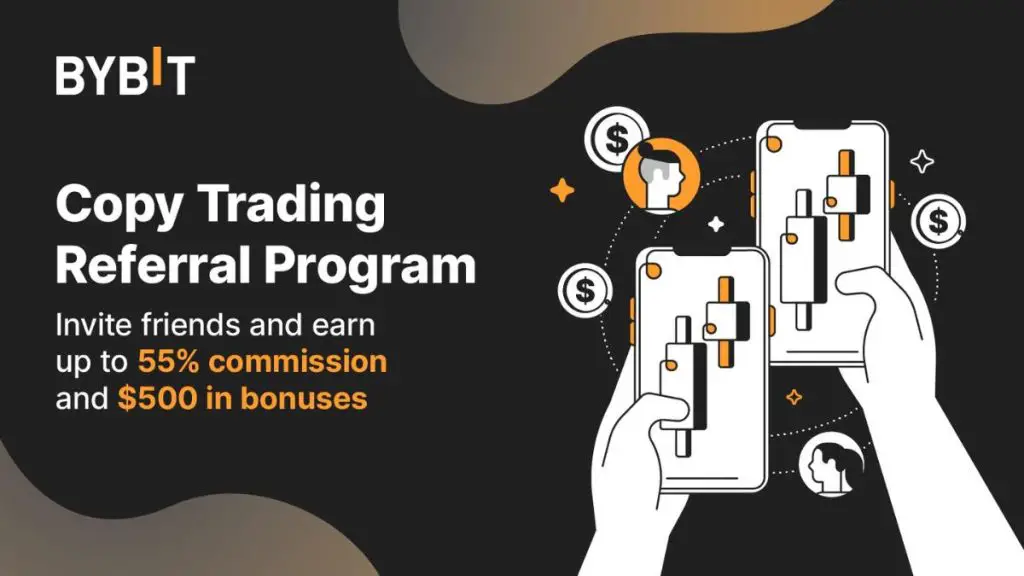 ByBit offers unlimited referrals, so you can invite your relatives or friends on ByBit and get a 55% bonus commission on every referral you make and a rewards card worth up to $1000. So what are you waiting for? 
Here is the step you follow:
Invite friends to sign up on Bybit using your referral link/code.
Make a first deposit minimum $10 equivalent.
Meets the minimum total trading volume of $10,000 for derivatives trading or spot trading.
You receive a guaranteed reward when you open a reward card. The rewards include bonuses and coupons in different amounts and unlimited quantities, with the maximum bonus up to $1,000 USDT.
ByBit Deposit Blast-Off: Recharged
If you are a passionate trader and want to earn big, then ByBit opens the door for you. Participate in Deposit Blas off and get up to $3000 USDT bonus.
Only users new to ByBit or who have not made their first deposit on Bybit are eligible for this event. The user has to make the first deposit from $0 to more qualified assets to receive the first $10 USDT.
Users have to deposit money on this cycle:
Sign Up + Deposit ≥ $200 to get $10 in BTC
Sign Up + Deposit ≥ $800 to get $20 in BTC
Sign Up + Deposit ≥ $1,500 to get $30 in BTC
Sign Up + Deposit ≥ $3,000 to get $50 in BTC
Offer terms: User must have to do eligible deposits to unlock $3,000 bonus. Eligible deposit  
To unlock the $3,000 bonus, the Eligible Deposit Amount must be ≥ $100,000 and Trading Volume ≥ 1M before June 7, 2022, 10AM UTC . You will only get a $600 bonus if the trading volume requirement is not met.
ByBit Features
As one of the top 10 exchanges in the world, Bybit provides a reliable and advanced exchange for global clients to trade cryptocurrencies. Besides Bybit's traditional currency exchange, we also provide digital currency mining, staking, and derivatives trading. Our platform is safe, simplified, and trustworthy.
Bybit is the easiest and fastest way to trade bitcoin against the major cryptocurrencies such as BTC, ETH, XRP, TRX, NEO, EOS, and the stable coin USDT. Bybit uses a proprietary blockchain technology that is capable of processing more than 100 million transactions per second. The exchange offers a unique spot trading feature allowing users to easily buy and sell their favorite cryptocurrencies on a small scale.
Bybit is a peer-to-peer (P2P) cryptocurrency derivatives exchange platform focusing on leveraged margin trading. Features include:
Perpetual Contracts
Margin trading with up to 100x leverage
Multi-currency support.
Low fees.
No KYC exchange.
Powerful and well-designed trading interface.
Secure platform.
24/7 customer support.
Bybit uses two-factor authentication for withdrawals, resetting your password, and any changes to account security settings.
DIT Wrap Up!
In short, ByBit has established a respectful platform in the crypto market.
ByBit is the best derivative crypto trading platform if you're a beginner in this unknown field or an experienced trader. As a ByBit member, you'll be able to trade with leverage, manage your positions, and utilize advanced trading tools in a safe and secured environment.