Cryptocurrency wallets are essential for selling, purchasing, trading, and keeping your crypto assets. Traders rely on them to verify transaction data and protect bitcoin. Wide varieties of crypto wallets, hardware, and software provide users with enhanced security and specific features.
Finding the finest cryptocurrency wallet in Canada might be difficult. Choosing one is, therefore, a challenging challenge.
What exactly is a Crypto Wallet?
Crypto wallets are necessary to store digital tokens securely. They act as a bridge between you and the blockchain network, allowing you to transfer and receive tokens with the click of a button.
In many respects, the best way to think about cryptocurrency wallets is as a bank account. Crypto wallets, however, are designed to protect digital assets such as Bitcoin and XRP rather than Canadian dollars.
Beginner guide: What is Cryptocurrency and How Does it Work: Beginners Guide
Why do you need a cryptocurrency wallet?
You won't be able to receive bitcoin or any other cryptocurrency safely unless you have a trusted address to which only you have access.
While many crypto platforms have built-in wallets for keeping your assets, having a separate wallet for greater balances is preferable. In this manner, even if a platform fails, you will still retain control over your money.
Due to the absence of laws around cryptocurrency platforms, you may be vulnerable to hacks, data breaches, and crimes. Throughout 2021, North Korean hackers stole about $395 million in bitcoin via various methods.
New user bonus: Enjoy $50 bonus for new crypto wallet users
Let's go further so you can choose the best Crypto Wallets in Canada for you:
Exodus – the best in-app cryptocurrency exchange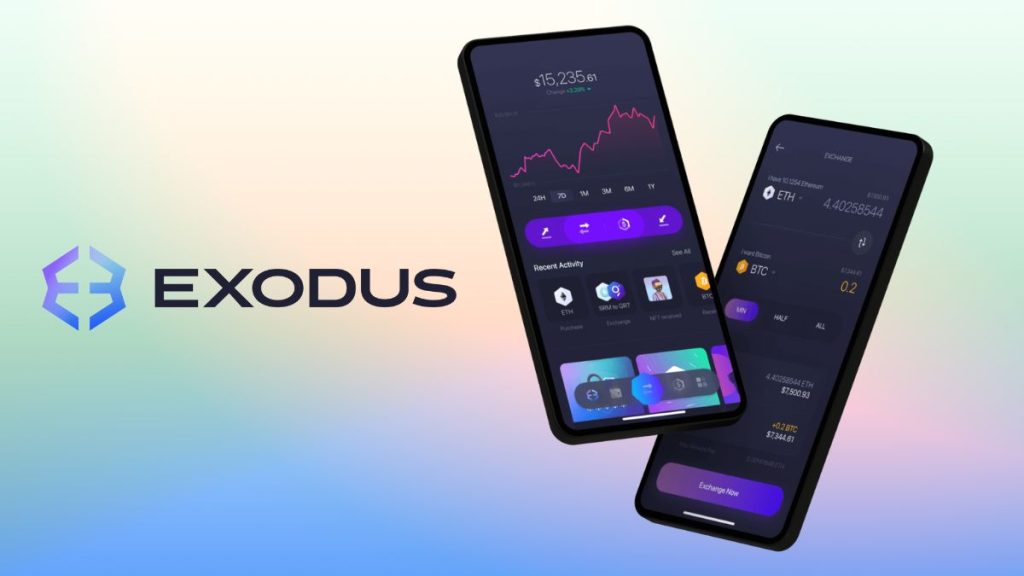 One of the best software wallets with an easy-to-use interface is Exodus. This Canadian crypto wallet app has a built-in exchange where you can buy, sell, and trade your cryptos.
You can keep your private keys in a safe place and never give them to Exodus' servers. It makes a " portfolio " page that shows all the important information about the crypto coins you own.
Features
Easy to handle
Support over 150 Cryptocurrencies
Network fee only to send assets. No fee to receive assets.
Exodus offers faster and less expensive Bitcoin (BTC) transactions.
You can buy, sell, and receive NFT.
Exodus is available for Desktop software and Mobile app.
Exodus offer 24/7 customer support, along with the option for both email and chat options.
Trust wallet – Over 4.5 million assets in one place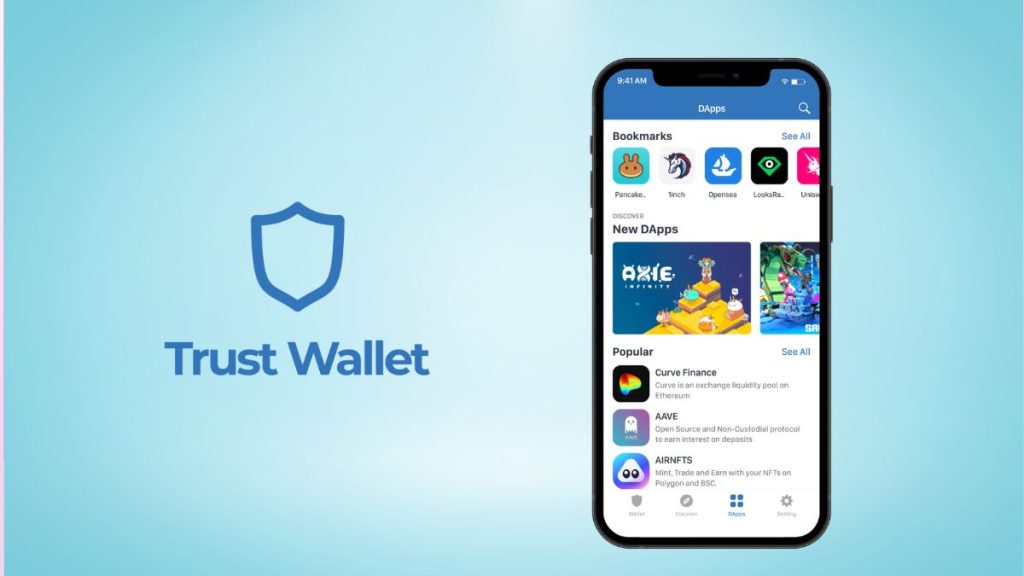 This mobile ETH wallet is compatible with both Android and iOS. It may also be used to participate in staking. This mechanism enables you to put up your holdings as collateral, which is then used to authenticate transactions, earning you a modest profit as a staker.
The Trust wallet lets you stake your coins to generate interest and safely store your NFTs. More experienced users will discover a DeFi (decentralized finance) app marketplace, albeit relatively restricted since the Trust wallet only supports a limited amount of cryptocurrencies.
See also: How to Withdraw Money from Trust Wallet to Bank Account
Features
Trust wallet supports over 4.5 million assets.
The app support 65 blockchains
Easily earn interest on the crypto in your wallet.
Buy more crypto with your credit card.
Swap or trade your assets in seconds.
Trust Wallet app is available on iOS and Android platforms.
Ledger Nano S – Best Budget-Friendly Hardware Wallet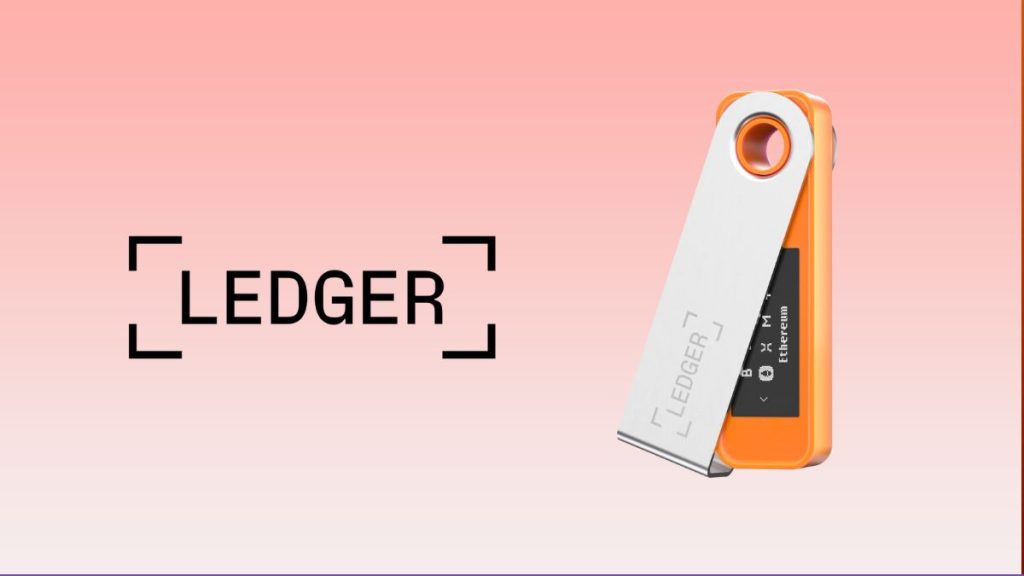 Ledger Nano S is a hardware crypto wallet that can store more than 1,500 cryptocurrencies, such as Bitcoin Cash and Chain-link. It lets you store up to 20 digital assets at once on any device. Ledger Nano S is like the little brother of Ledger Nano X because it has less storage space. It lets you see your crypto wallet's balance and other information about your account.
Features
Ledger Nano S Plus is a low-cost and highly secure hardware wallet.
Supports more than 5,500 coins and tokens
Ledger Nano S Plus setup and installation process are quick and easy.
You can hold your private keys.
Ledger Nano S Plus supports about 107 cryptocurrencies and more than 1,000 tokens.
It offers connectivity via Bluetooth and USB-C cable
Trezor Model T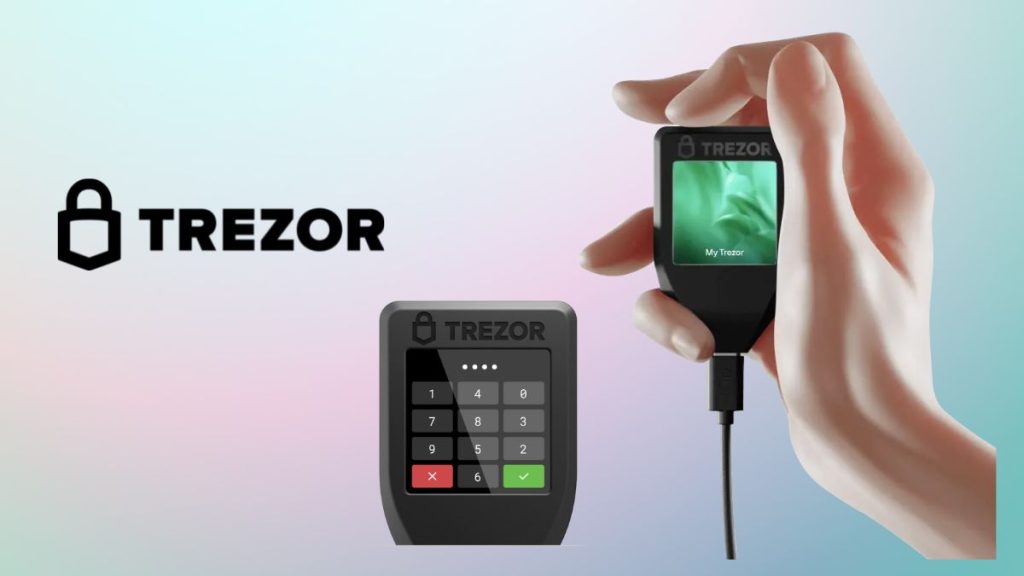 The Trezor Model T is an advanced cryptocurrency wallet that you can use to safely store your private keys and digital assets. It is made by the company SatoshiLabs.
Trezor is one of the oldest hardware wallets. One of its strongest advantages over some of its peers such as the Ledger is that Trezor is open source.
This wallet can hold more than 1,000 coins, including Bitcoin, Litecoin, Ethereum, Bitcoin Cash, Zcash, Dash, and many others. It can also be used to keep track of passwords.
Features
Easy to handle with a sleek design
Supports over 1000 coins and tokens
Trezor Suite is designed for every level of user.
You can buy, sell and trade coins securely with your Trezor hardware wallet.
Coinbase wallet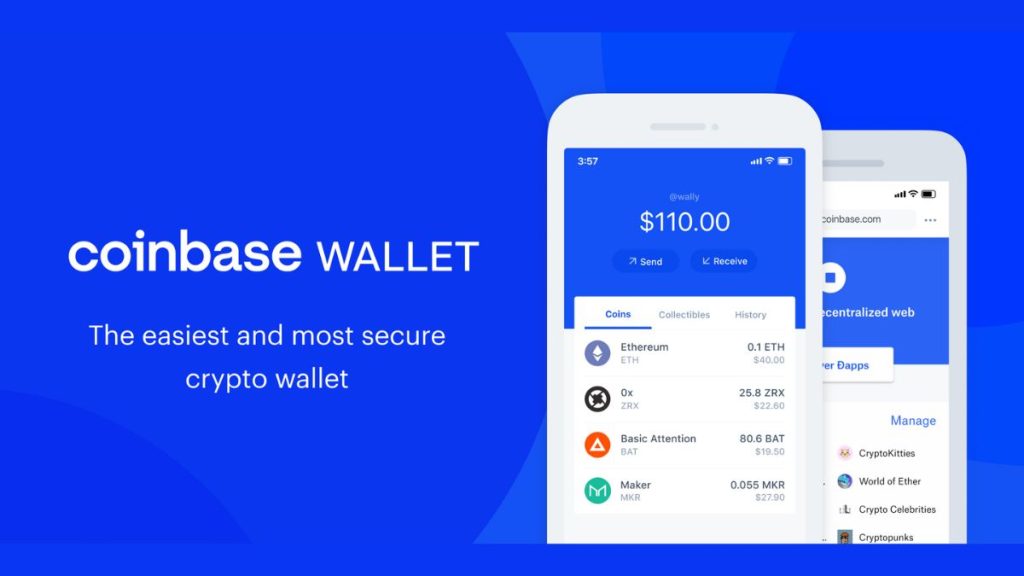 For consumers who wish to go further into the crypto realm, Coinbase provides one of the top Bitcoin wallets in Canada. This cryptocurrency software allows you to do anything from buying and selling cryptocurrencies on the Coinbase market to storing and trading NFTs.
The Coinbase wallet also gives you access to a plethora of DeFi applications, which enable peer-to-peer crypto trading and allow you to borrow cryptocurrency from vast liquidity pools. You may also stake coins using the Coinbase wallet, which provides a straightforward method.
Features
Easy to buy, sell and trade coins over 1000 tokens and coins
Store all of your crypto and NFTs
It has industry-leading security
It has both mobile and desktop wallets
You can view real-time data
What is the Function of Canadian Crypto Wallets?
The finest crypto wallets in Canada function similarly to bank accounts, but just for cryptocurrency. You may securely store your cryptocurrency with a crypto wallet while sending and receiving crypto from your account.
The primary distinction between the finest Bitcoin wallet in Canada and a typical bank account is that with a wallet, you have total control over your funds. Only you have access to your cryptocurrency, and no one else can.
Conclusion
Choosing the finest crypto wallet in Canada for your specific needs is an essential step in digital asset investing. You must evaluate the security and support of the currency, user-friendliness, and whether or not the wallet has built-in exchange services.
We suggest that the top five wallets are simple to use, very secure, and do not require transaction fees when transferring cryptocurrency. Because of its user-friendly UI, integrated exchange, and support for 15 of the most popular cryptocurrencies, we believe Bitbuy is the greatest Bitcoin wallet Canada has today.