Living outside of your home country is not being easy as it seems there; you have to compromise on everything. Being a Non-Residential Indians, most of us always crave Indian TV channels and foods when we start to live outside India.
Nevertheless, there are ways to stream all your favorite Indian TV shows for free. Some online streaming and TV providers are available, allowing us to stream Indian TV channels worldwide.
The Indian channel providers are Sling TV, YuppTV, Hulu, Dish TV, and ZEE5 TV. With these providers, users can enjoy the language channels like English, Hindi, Bengali, Marathi, Kannada, and Telugu.
If you're going to subscribe to any of the services mentioned above, you have to pay monthly subscription fees for a better experience.
Whether YouTube is the only solution for entertainment, but you cannot avail everything on there, so you need a better option for uninterrupted service.
Let's find out which streaming solution is best for your match.
Complete Guide- How to Watch Indian TV Shows in USA
Sling TV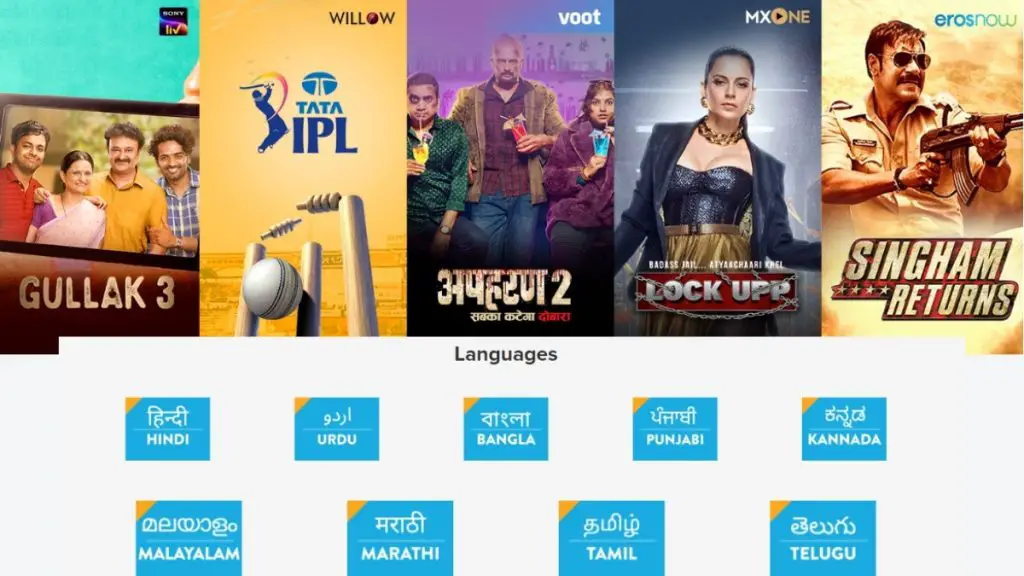 One of the most prominent streaming solutions in the USA is Sling TV, and it is the most popular choice for live Indian channels. Sling TV provides a separate package for Indian channels, starting at $20 to $45 per month (after a 7-day free trial). Also, you can watch all your favorite show replays available for eight days after they air.
Sling TV Hindi offers the following channels:
SET
Aapka Colors
Zee TV HD
Colors TV
Willow Cricket
Willow Extra
Rishtey
&TV
Aaj Tak
Willow Cricket
Willow Extra
SAB TV
Sony Mix
Set Asia
India Today
and, you get 45 bonus channels.
There are several packages available for Indian channels, including Hindi, Hindi Mega, and Hindi Gold. Also, several add-on packages and services also available, such as additional streaming devices, Cloud DVR records,
Channel availability depends on package selections, which include Hindi, Hindi Mega, and Hindi Gold.
YuppTV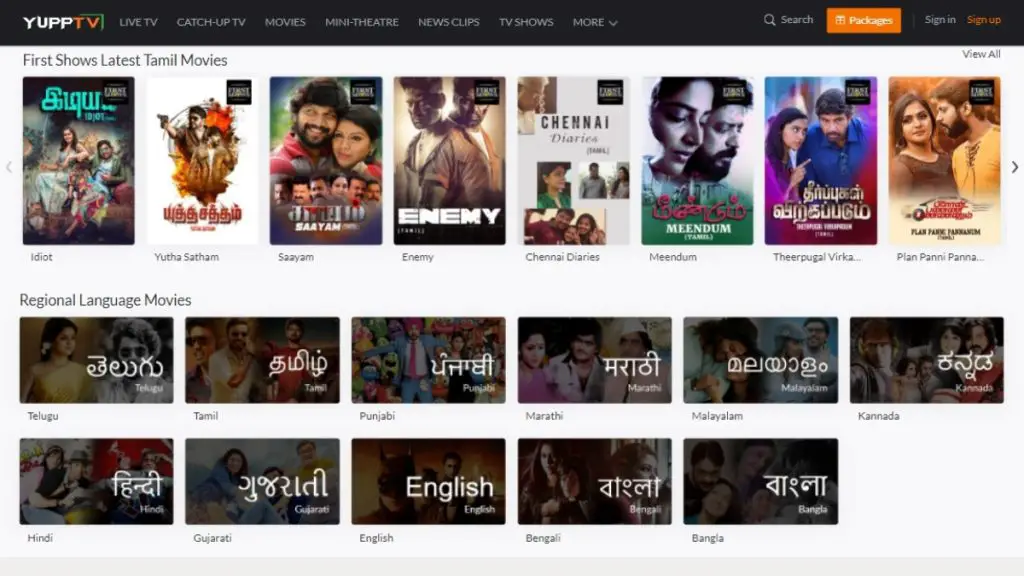 The next recommended Indian streaming option is YuppTV. This is one of the most popular Indian channel providers in the USA nowadays. To access their content library, you need to subscribe to watch all your favorite shows.
The content is available in 7 plus languages like Hindi, Bengali, Marathi, Punjabi, Malayalam, Tamil, Telugu, and many others. Also, each language has a plan that starts from $9.99 per month to $19.99 per month.
Hulu (Recommended)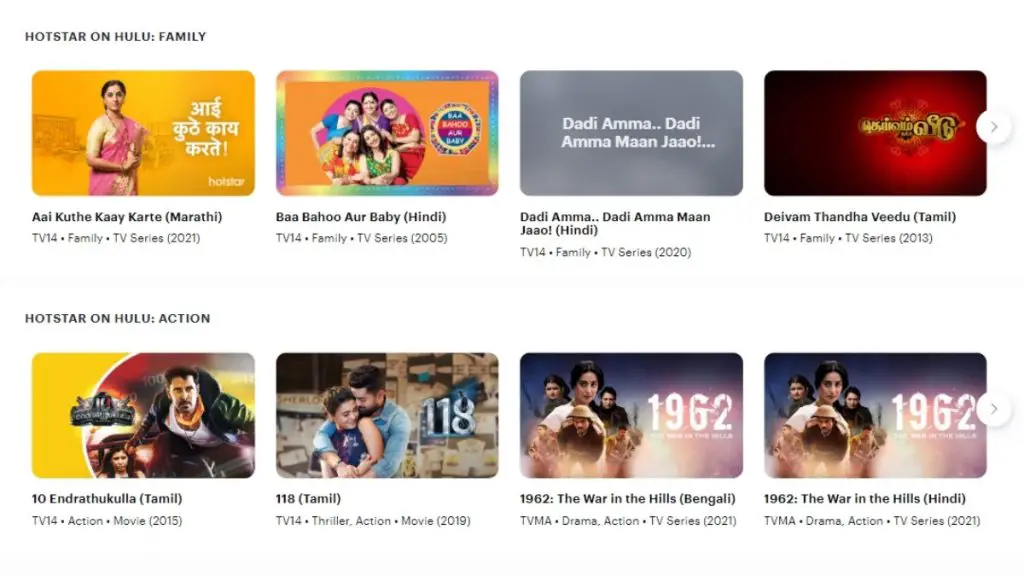 Hulu is the no. 1 entertainment service available in the USA. Disney owns Hulu, and it has plans to suit everyone's budget costs $6.99 per month.
Watch 10,000 hours plus of content available on Hulu, such as Movies, TV Shows, news, Hotstar specials, and more. Before Hulu in the US, Hotstar was the only service available in the USA to avail this content, but now All Hotstar content has merged with Hulu. So now you can watch all Hotstar content on Hulu.
Recommend: Hulu provides on-demand access to full seasons of select TV shows, hit movies, Hulu Originals, and more, but if you're looking for sports content like IPL, ICC, and T20 world cup then Disney bundle is best for you.
The Disney Bundle Subscription includes Disney+, Hulu, and ESPN+. Watch on supported personal computers, mobile phones, tablets, and connected TV devices.
ZEE5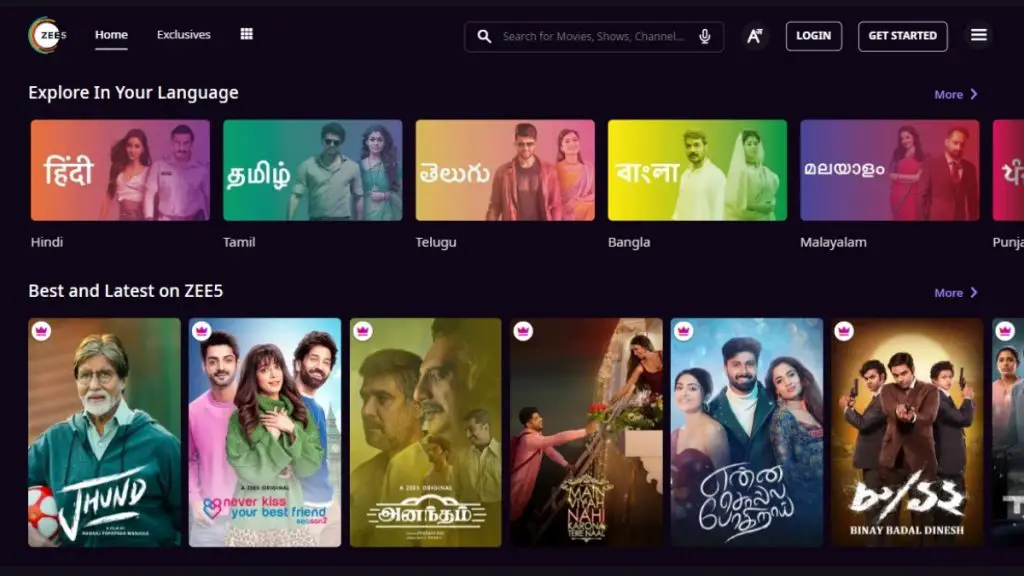 ZEE5 is now available in the USA. This service offers premium south Asian content to all users in the USA. You can access ZEE5 via the website or official application available on Android or iOS stores. Also, ZEE5 is available on Roku devices, Apple TV, and Amazon fire stick.
To watch the latest and exclusive movies, TV shows, and web series, get a ZEE5 premium subscription plan. Currently, you can avail of the annual pack at just $49.99, and the monthly plan is available for $6.99. We have a special discounted price for students where they can get a monthly pack for just $4.99. That's a steal deal!