Are you looking for a new rewards credit card? Credit card cashback is a great way to make the most of your spending, but you have to track point value, fees, and redemption options. To help you to get over all these hassles, we have reviewed the best cashback credit card of 2022, But today we have got a fairly new Venmo credit card review. Let's take a closer look at this new card and how it can benefit you!
If you're not familiar with Venmo, It's a very popular peer-to-peer money transfer app similar to a cash app and Paypal that allows you to send and receive money. You can also split your bill with the Venmo App.
Venmo credit card is issued by Synchrony Bank and is a cashback credit card. You can earn 3% cash back on your top spending category, and cash back rewards can be used to buy crypto. Earn cash back on every dollar you spend with a Venmo credit card.
Venmo Credit Card Review
The Venmo Credit Card offers a break from traditional rewards cards by providing higher cashback in your top two spending categories based on where you shop. The card is designed to be used just like a regular credit card, meaning customers can earn higher cashback rates without having to strategize how and where they spend money. 
Venmo's card also stays true to its roots as an app that facilitates splitting costs among friends. A QR code on the card can be scanned by others, who then send money directly to your Venmo account.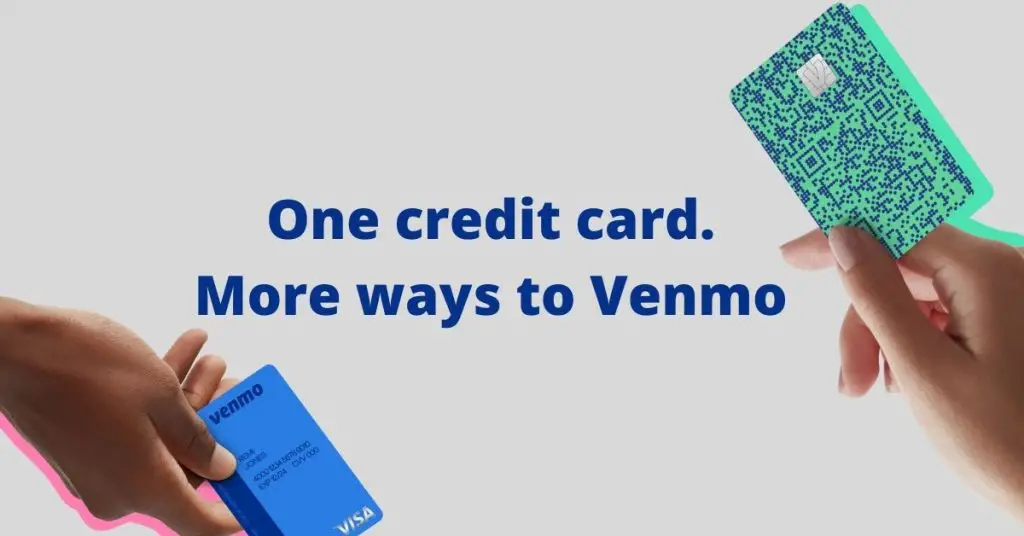 I have been using the Venmo Credit Card for a year, and it has been a great experience with Venmo. The best feature I liked about the Venmo credit card is that it lets you purchase crypto of your choice right from the Venmo app.
In short, Venmo cards get it right because cardholders don't have to track their spending or decide which categories earn the most; that is automatically calculated for you each month. There are bonus cash back categories of 3% and 2% in the following categories: dining & nightlife, travel, bills & utilities, health & beauty, grocery, gas, transportation, and entertainment. For other spending, 1% cashback applies.
Venmo Pros
Earn Cashback– You can earn 3% cashback on dining out and takeout, 2% back on groceries, and 1% on everything else.
No annual fee – There are no annual fees or foreign transaction fees, so you don't have to worry about paying extra just because you're traveling abroad.
Custom cashback – You can earn custom cashback rewards using Venmo Credit Card and the Venmo app.
No earnings cap
Custom card with QR code
Venmo Credit Card Cons
No welcome bonus
Bonus categories are capped at $10,000 in spending after the first year.
Only available to Venmo Customers
How to Apply For the Venmo Credit Card?
To apply for the card, you need to have an account with the latest version of the Venmo App. If you don't have one yet, click here to get Venmo sign-up bonus to open a new account.
Once you've got the app downloaded, tap on "Settings" in the top right corner of your screen (or click "Venmo" if that's not available). Select "Rewards Card," then click either "Apply Now" or "Learn More." The application will take only minutes; after submitting, it should take less than 24 hours for approval or rejection.
If approved for the card: congratulations! You'll receive an email reminding you about your new rewards points balance as soon as possible after approval goes through (typically within 1-2 business days).
Venmo Credit Card Rewards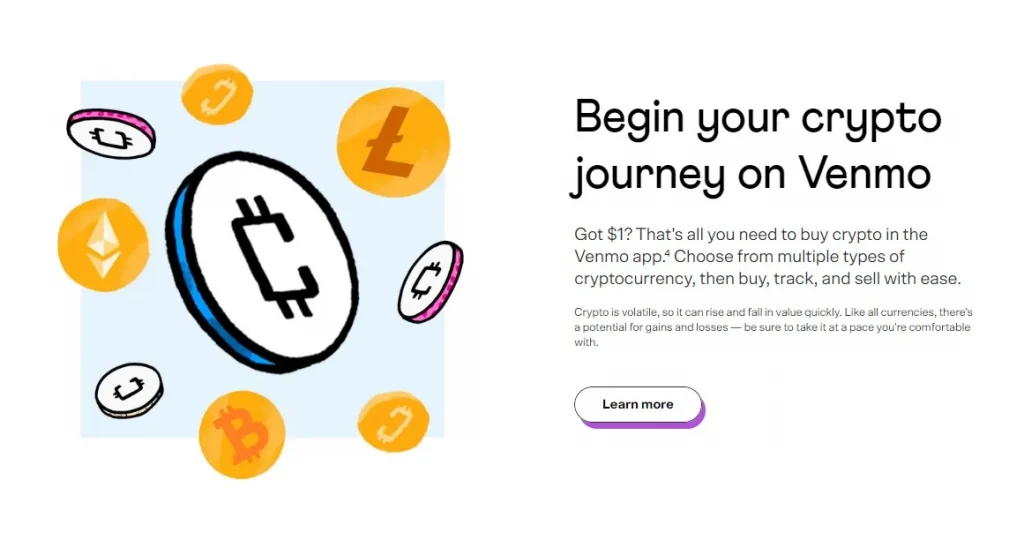 Venmo Credit Card rewards you with cash back on the majority of your purchases during each instance of a given statement period. When you sign up, you will automatically begin receiving rewards each month.
Earn up to 3% on your eligible top spend category
Earn up to 2% on your second eligible top spend category
Earn 1% on all other eligible purchases and on peer-to-peer transactions
Sign-Up Bonus– Venmo offers a sign-up bonus to the new applied user. Rewards may change over time.
Crypto reward– You can use your cash back reward to earn or buy crypto on the Venmo app.
Categories that offer cashback and rewards
Grocery: Stores and wholesale clubs
Bills and utilities: Internet providers, streaming services, subscription magazines and newspapers, water, gas, electricity, and garbage disposal .
Health and beauty: Pharmacy, cosmetic shop, health club, tennis court, golf course, swimming pool.
Gas: Fuel purchased from service stations.
Entertainment: Movie theaters, theatrical companies, concert promoters, video stores, bookstands, and amusement parks.
Dinner: Restaurants and fast-food establishments offer dine-ins, takeouts, and delivery services. Bars also are included.
Transport: Limousines, cabs, buses, trains, tolls, parking meters, and ridesharing services.
Travel: Airline, hotel, and vacation rental companies. Including resorts, bed and breakfasts, hostels, cabins, and timeshares.
How to Redeem your Cash Back rewards
Venmo will automatically calculate your cash back rewards, so you can keep track of your spending on this app really easily. Although you'll only be able to see your rewards at the end of a statement period, they'll be tailored to suit your needs depending on what you spend money on.
You may redeem your cash-back rewards for cryptocurrency. However, you will have to opt into a crypto redemption and set up a cryptocurrency hub. After which, you can use your rewards to buy Bitcoin, Ethereum, Litecoin, or Bitcoin Cash with no extra transaction fees added. If, at the end of every month, Venmo doesn't automatically purchase your preferred crypto using the funds you earned that month. You will be charged fees whenever you buy or sell your crypto at any other time.
Venmo Card Rates and Fees
Even though the Venmo Credit Card does not charge an annual fee, make sure to watch out for the cash advance fee of $10 or 5% of the cash advance amount, whichever is greater.
Venmo Credit Card Features
Venmo, credit card features, can earn you 3% cash back on your purchases and give you access to save money out of it.
Track your purchase- Venmo app give you control to track all your crypto purchases. 
Benefits of Using Venmo Credit Card
Venmo Card Rewards: 3% cash back on purchases from select merchants and 1% everywhere else.
Mobile Checkout: Get instant approval when you check out with the Venmo app or website.
Split your card purchases in the app, and even have a friend pay the bill directly.
Is the Venmo credit card right for you?
The Venmo credit card is a good option for people who spend a lot of money on their phones.
It's also a good option for anyone who wants to earn cash back rewards and save money on purchases made with the Venmo app. The card can also help you build credit and get access to things like a free FICO score, which is something most cards don't offer. But if you're someone who prefers credit cards with no annual fee, there are other options that may be better suited to your needs.
Who is this Venmo credit card best for?
If you like eating out, the Venmo credit card is a great way to save money. In comparison with other dining options, it's hard to beat paying with a credit card–you get rewards points that you can redeem for cashback or gift cards. The Venmo credit card also offers special perks like free delivery on orders over $20 and an extended return policy for purchases made at certain restaurants through the app.
DIT Wrap Up!
The Venmo credit card is an excellent card for the casual spender, but you may want to look elsewhere if you're a big spender.
As a gift card, the Venmo credit card allows users to make purchases upfront without paying cash. This can help you avoid carrying around wads of bills and coins while shopping or even speeding through check-out at a grocery store. It also makes it easier to pay for things online without having to use your checking account information.