When it comes to send money to loved ones around the world in a fast and convenient way, uLink makes it super easy. uLink is a money transfer service that offers international money transfer and phone reloads abroad, made easy and much more convenient with the uLink remit money transfer app.
You can avail uLink promotions of a $30 sign-up bonus if you open an uLink account and send money abroad a minimum of $100. Also, you can earn $30 uLink referral bonus for each friend invited on uLink via your referral link.
We have mentioned everything on uLink promotions, offers, and promo codes so you can take advantage of them while sending money to your loved ones.
Also, see promotions for Xoom, and PayPal. See all money transfer service offers here.
uLink Promotions [2023]: $30 uLink Remit Sign Up Bonus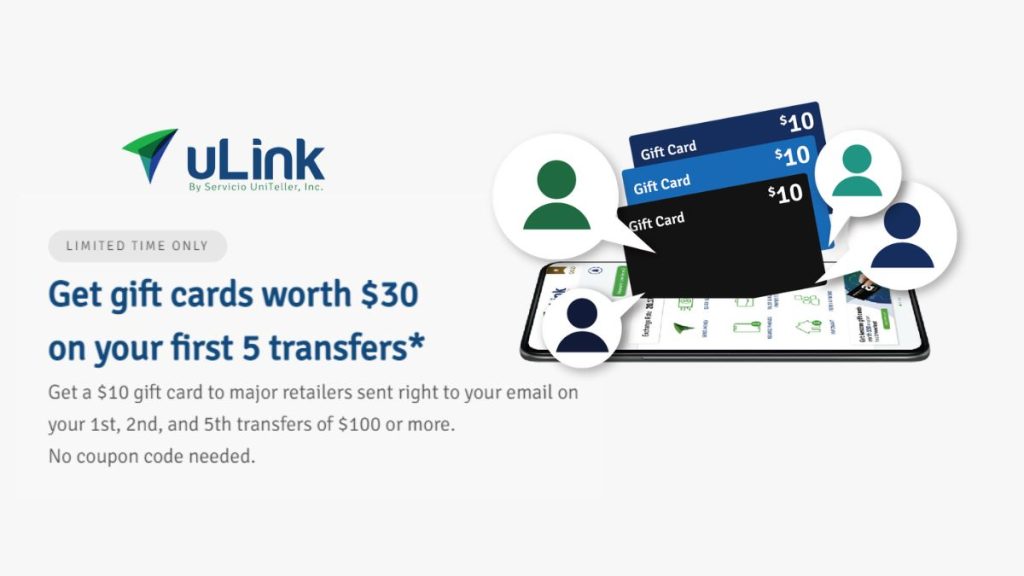 Popular money transfer service like uLink and Instarem is offering sign up bonuses. Use uLink Coupon Code HDKFUD and get $30 bonus. The bonus will be in an Amazon gift card and expire after 90 days if the user does not claim. uLink promotion period is extended till 31 December 2022.
uLink Sign up bonus
Get a $30 sign up bonus when you open an account on uLink using referral code HDKFUD and make three successful transfers first money transfer/bill pay of $100 USD or more after sign up and their fifth money transfer/bill payment of any amount through the uLink service.
How to get a uLink sign up bonus
Create your account via this referral link.
Complete your profile verification and add your preferred payment method.
Select the country to send money, and fill in the recipient's bank details.
Send a minimum of $100 to get a bonus.
You'll receive $10 uLink sign up bonus as a gift card.
Make four more transfers of $100 each and get $20 bonus.
Note: uLink often changes its promotions, so you must check the latest uLink refer a friend bonus.
uLink Referral Bonus: Give $30 and Get $30 Bonus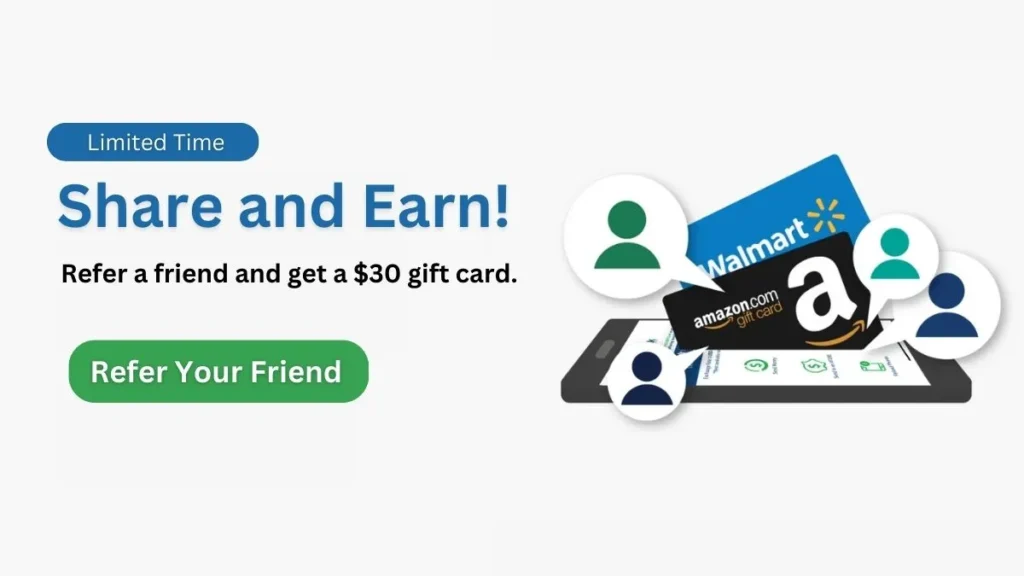 uLink has a referral program where you can earn a $30 referral bonus when you invite someone through your referral link and make their first successful money transfer.
How to get uLink referral bonus
Get your referral link from your account dashboard.
Share your referral link or code with someone.
Your friend must sign up via your referral link.
To receive $30 bonus, your friend must successfully send their first money transfer/bill payment of $100 or more.
Voila! You both will receive $30 uLink referral bonus.
Don't Miss:
Instarem Promotion: Join Instarem and get $22 discount on your first international money transfer when you transfer over $500 or more.
What is uLink?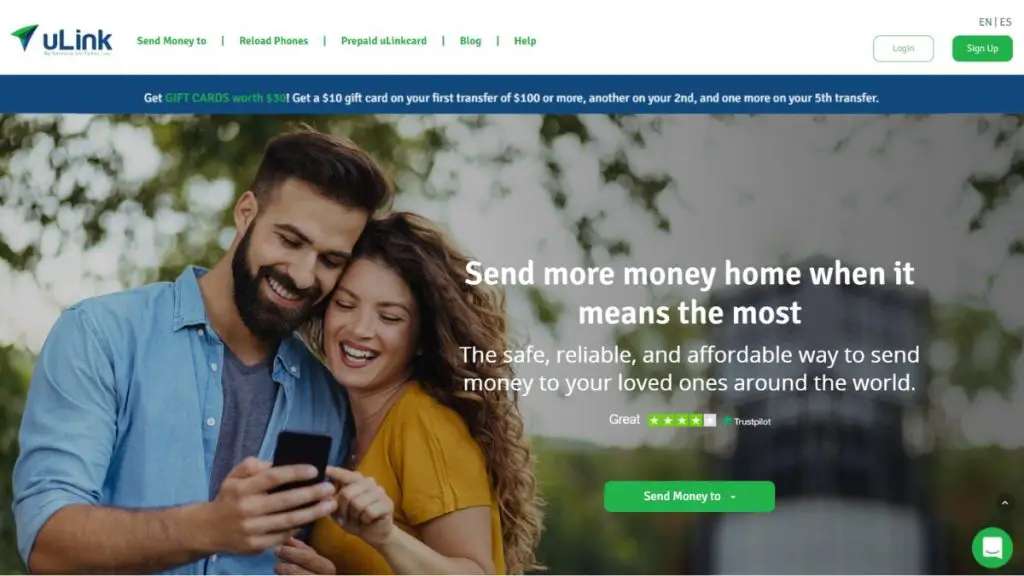 uLink is an international money transfer platform Founded in 1994 by UniTeller Financial Services, Inc. uLink is a leading remittance & international payment processor based in the USA.
The service Sends money to 200,000+ locations in over 67 countries worldwide to major banks, cash pick-up locations, and e-wallets abroad. Plus, home delivery options are available in select countries. You can even send instant phone reloads abroad.
uLink Features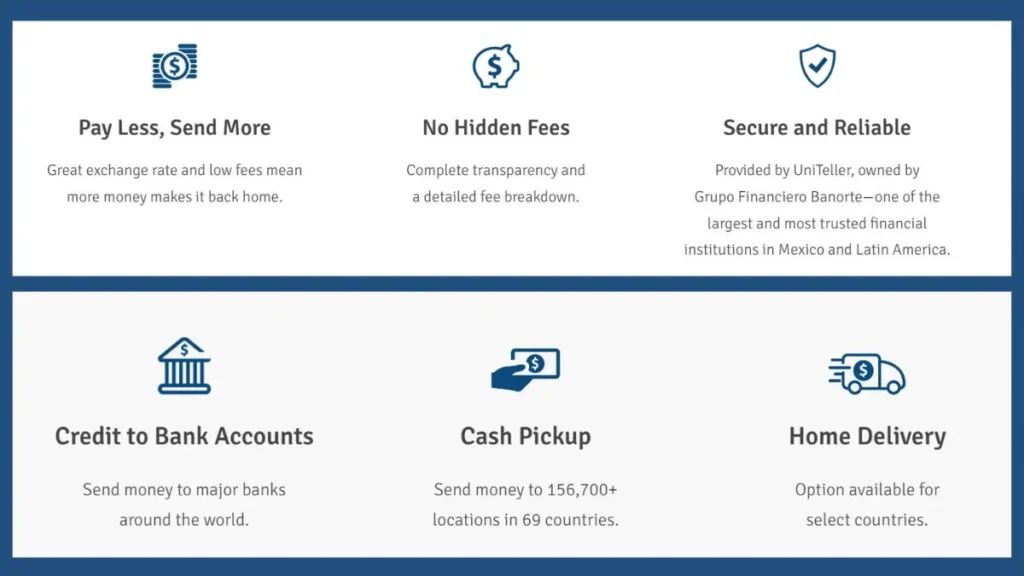 uLink is a foreign remittance service provider.
The service is fast and convenient and charges less to send money worldwide.
Pay Less, Send More: uLink charges very less, except for which destination country, amount, and payment method you plan on using.
No Hidden Fees: uLink is completely transparent. You can check your daily sending limit and exchange rate. Also, get access to promotional offers, gift card offers, FX Flash Sales, and more.
Fast and secure payment: uLink uses a Secure Socket Layer (SSL) with 256-bit encryption, the industry standard in secure server protection, so all your payment processes are safe and secure.
Conclusion
uLink is safe and secure to send money worldwide at affordable rates. Also, their customer support is very good. To start with the uLink money transfer, you will get a $30 uLink sign-up bonus on your first money transfer.
Download the uLink remit app to support your loved ones safely, quickly, and convenience when it matters the most.
You can also check our complete guide on the Bank referral bonus that will help you earn a sign-up bonus when you invite someone to open a bank account.
Frequently Asked Questions
Which countries can you send money with uLink?
uLink has excellent money transfer coverage worldwide, including USA, South America, Asia, Europe, Africa, Australia, and Mexico. You can check your country list here.
How much money can you send via uLink?
uLink all users to send up to $1,999 daily and $4,999 monthly.
Can I cancel my uLink transaction?
Yes, uLink allows users to cancel their transaction anytime before it arrives at a recipient.
How much uLink charge to send money?
uLink charges $0 for money transfers, depending on which country you send money to or the bank. You can use the link fees calculator to verify the fee for the service, destination country, amount, and payment method you plan on using.