After ruling the online market with amazing deals, Walmart and Amazon's competitor Temu has now come to dominate the market. Known for its amazing discounts, offers, and coupon codes on its products, along with its amazing shipping policy, Temu is covering the U.S. market completely.
Temu (pronounced tee-moo) made its debut in 2022. By providing a low price per value product, it gained immense popularity as a successful market penetration strategy. Like Etsy and eBay, Temu provides consumers with direct access to third-party merchants at low prices. Without any middlemen or warehouses, Temu is tremendously focused on cost-cutting by supplying direct orders from China to the U.S. market.
Now that your items are being shipped directly from China, it is important for you, as a customer, to know about Temu's shipping policy before purchasing the product.
No worries, in this blog, we will clear all your doubts related to Temu shipping policy.
Come check it out..!
Temu Shipping Policy: Shipping Time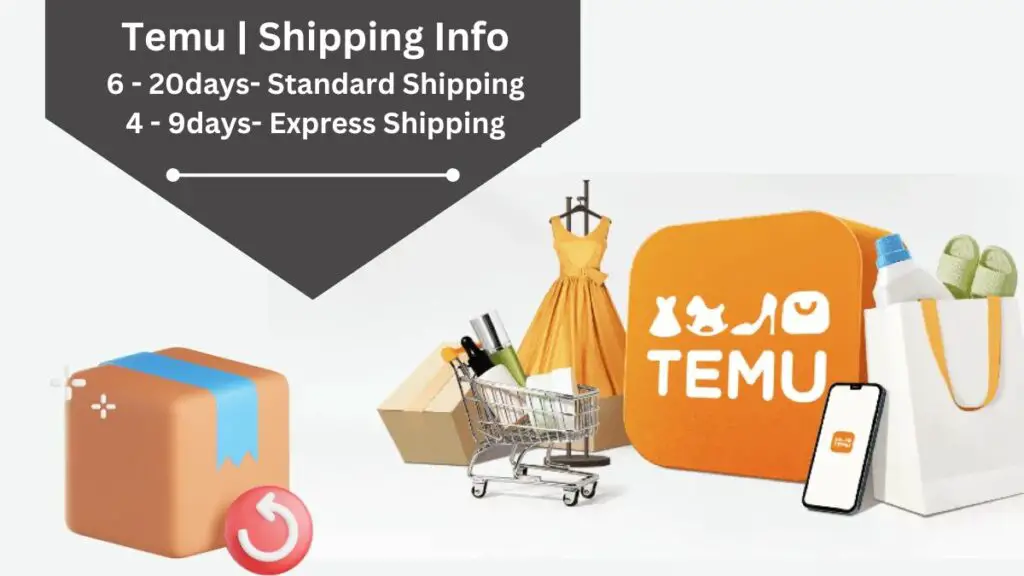 Since its launch till now, Temu has been offering free shipping on all of its orders. Although Temu keeps notifying its customers from time to time that the free shipping offer on Temu will end in some time, looking at the tough competition in the market, it seems that for now, Temu's free shipping will continue for its customers.
Please note that you will have to wait 6-20 business days for Temu's free shipping, as tracking of your order will be provided once your product is handed over to the local carrier. If you agree to both these conditions, then you can avail yourself of the benefit of Temu's free shipping.
Apart from this, if you want to receive your order quickly within 4-9 days, then you can use Temu's express shipping. Express shipping will cost you $12.90 per order, but if your order is more than $129, you will get free express shipping.
And there is great news for you: if your order is not received on time, then Temu will provide the following: 
A $5 credit is given per standard order.
A $13 credit is given per express order.

Temu Shipping Policy: Address Requirements and Restrictions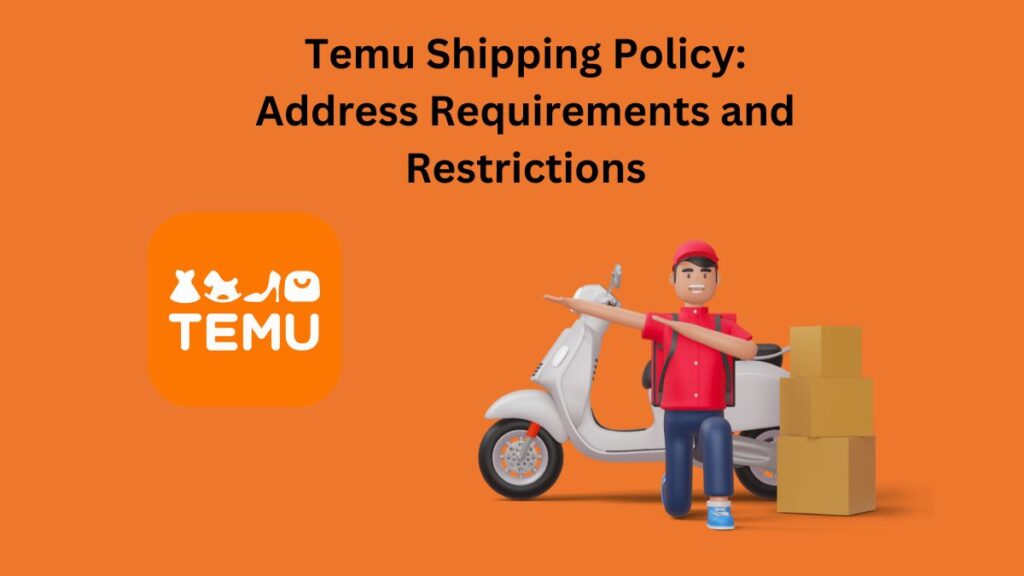 Whenever you order from Temu, ensure your shipping address is correct. And the address to which you want delivery must also be cross-checked while placing the order.
Apart from this, Temu gives its users the facility to use their P.O.P.O. box. But one thing that you have to keep in mind is that some items cannot be delivered to your P.O.P.O. box; they will be delivered to your physical address directly.
There is a reason. 
Orders including big products, valuable items, perishables, age-based items and those items which are delivered by private carriers, in that case, P.O.P.O. Box delivery will not work, as physical mailing address and signature confirmation will be required for those products at the time of delivery.
However, there is no need to worry; the products which are not delivered to your P.O.P.O. box will be indicated by the seller in the listing of the product. Apart from this, delivery of products cannot be done in security-restricted areas like military bases.
Note: Dispatch is made for delivery 3 days after placing your order. Sometimes, the time taken to deliver your product may be longer depending on external factors such as the availability of flights and weather conditions.
Temu Shipping Policy: Which Shipping Method To Choose?
There are two types of shipping methods used by Temu
Standard Shipping.
Express Shipping
Standard Shipping
This is a free shipping method; Temu does not charge anything from customers. This is a very cost-effective way to order products fromTemu.
In standard shipping, you will have to wait for 6-20 days.
Standard shipping also has the option of tracking your order, so you can monitor your package from shipping to your doorstep.
If you are not in a hurry and can be patient, then standard shipping is best for you.
It is a completely transparent method.
Express Shipping
If you are in a hurry or need to order your product on high priority, Temu's express shipping method is best for you.
The special thing is that as soon as you confirm your order, you get the delivery time of your order.
In the Express shipping method, you will have to pay $12.90 as a shipping charge per order, but if your order is more than $129, you will not have to pay any shipping charge.
It also has the facility of tracking your order from confirmation to dispatch to delivery.
Temu Shipping Policy: Issue Regarding Orders
If your order is not getting delivered on time, or tracking information is shown incorrectly (the product is shown delivered, but actually, the product still needs to be delivered) in that case, you are advised to contact customer care. But remember one thing: you should contact customer care as soon as possible because you have only 90 days from your order date to resolve the issues with your product.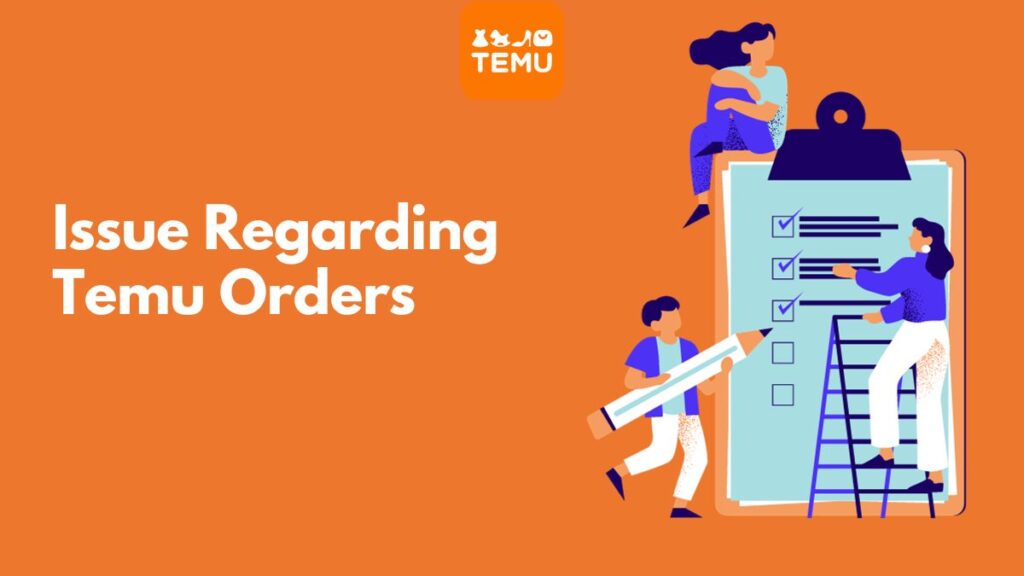 Temu Shipping Policy: Shipping Carriers Use By Temu
Temu uses top U.S.U.S. carriers for shipping so that customers do not face any issues related to shipping.
Some of your shipping carriers used by Temu are:
USPS
UPS
DHL
FedEx
China Post
As you know, to cut its costs, Temu does not use warehouses or take the help of any middleman; in this case, orders are shipped directly from warehouses in China. This means that Temu's shipping carriers ensure that the customers' products reach their destination in a timely manner without any damage. 
Along with this, all these shipping carriers also provide tracking facilities to the customers so that they can track their orders from order shipment to delivery. Customers can track their orders in both standard and express delivery.
Conclusion
We hope that the information given in this blog about Temu shipping has helped you get answers to your questions. We have tried our best to provide you with as much information as possible related to Temu shipping. If you still have any questions related to Temu in your mind, then you can always ask in the comment section; our team is always there to answer your questions.
FAQs
What shipping options does Temu offer?
Temu offers two shipping options: Standard Shipping and Express Shipping. Standard Shipping is free for most orders and takes 6 to 20 business days to arrive. Express Shipping costs $12.90 for orders under $129 and is free for orders over $129. Express Shipping takes 4 to 9 business days to arrive.
When will my order be shipped?
Most orders are shipped within 1-2 business days of being placed. However, some orders may take longer to ship due to factors such as order volume, product availability, and shipping destination.
How can I track my order?
Once your order has been shipped, you will receive a shipping confirmation email with a tracking number. You can track your order by visiting the "My Orders" page on the Temu website or app and entering your tracking number.
What is Temu's return policy?
Temu offers a 90-day return policy on most items. You can return items for any reason, as long as they are in their original condition and packaging. To return an item, please visit the "My Orders" page on the Temu website or app and click on the "Return" button next to the order you wish to return.
How long does it take to get a refund?
Once your return has been processed, you will receive a refund to your original payment method within 5-7 business days.
Can I cancel my order?
You can cancel your order as long as it has not been shipped. To cancel an order, please visit the "My Orders" page on the Temu website or app and click on the "Cancel" button next to the order you wish to cancel.
What Temu shipping policy for international orders?
Temu currently ships to a limited number of countries. Shipping times and costs for international orders vary depending on the destination.