The ICC T20 World Cup 2022 in Australia is all set to commence on October 16 – Where 16 teams participating in the 7th edition of the ICC T20 World Cup held in Australia.
It's an exciting competition and attracts so many cricket fans worldwide. The World Cup is also watched by millions of cricket fans from North America in the United States. If you're in the US, follow our guide to watch T20 World Cup in USA. There are several streaming providers in the USA, but where to watch ICC T20 World Cup is a big question for many viewers. In this article, we'll discuss watching the ICC T20 World Cup Live in the USA.
How to Watch ICC T20 World Cup Live in USA?
Cricket lovers can watch ICC Men T20 World Cup 2022 live from USA on the industry-leading sports streaming service ESPN Plus.
As ESPN Plus is one of the leading sports streaming services in USA, it has all the rights to live stream the entire T20 Cricket World Cup event. You'll enjoy the commentary in English or Hindi at the same time. Also, enjoy T20 Cricket Match live on your preferred devices on the go while traveling or staying at home.
ESPN Plus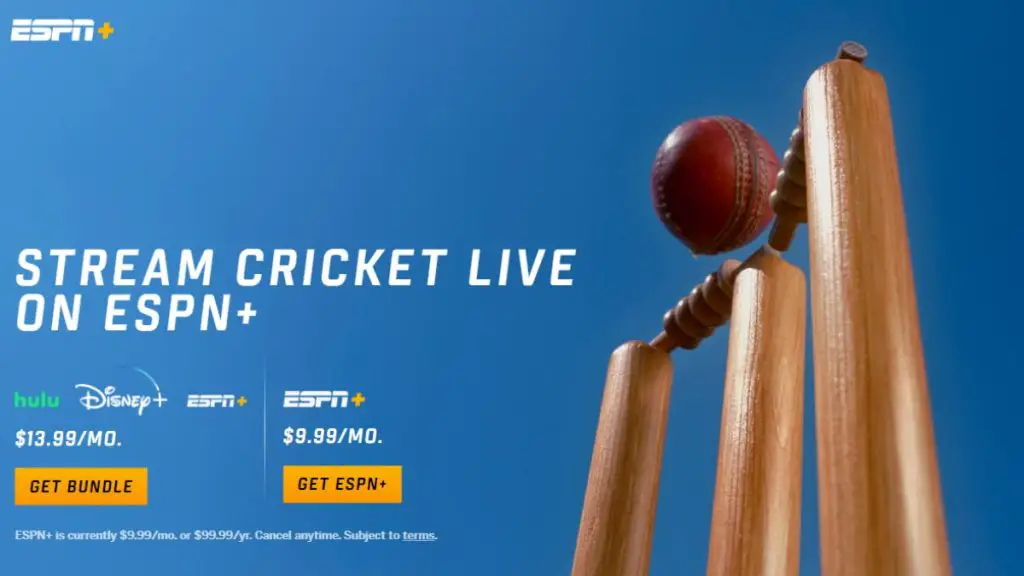 ESPN Plus is a popular sports streaming service in USA that focus on sports. Cricket fans can now watch T20 World Cup live on ESPN Plus subscription and access to live streams of thousands of sporting events, including Cricket, UFC, Soccer, NFL, NHL, Baseball, and more, an on demand you can watch past games and hundred of ESPN original series.
An ESPN+ Subscription costs $6.99 a month and $99.99 annually. Also, you can take a combo package that bundle ESPN+ with Hulu and Disney Plus for $13.99 a month, as compared to getting all three service separately, you save $11 a month on Disney Bundle. You can cancel your subscription anytime, so if your favorite sport isn't in season or it's over, just cancel and come back when you're ready.
How much does it cost to watch T20 Cricket World Cup on ESPN Plus?
To watch T20 World Cup, you'll need to get ESPN+ Subscription, which currently costs $9.99 per month or $99.99 per year, where you can save $20 from the monthly rate. Apart from that, ESPN+ offers a bundle package with Hulu and Disney Plus for $13.99 per month, which saves about $11 per month if you subscribe to each service separately.
Hence, it offers more than just good value. Combined with two of the most popular streaming services, it's still extremely affordable.
How can I stream T20 World Cup on ESPN Plus?
A wide range of connected devices is compatible with ESPN Plus. You can stream live matches on the go and at home. Start basic on your laptop and expand to everything from Apple iOS, Android, Amazon Fire sticks and Fire TVs, Roku, Samsung Smart TV, ESPN Plus on Chromecast, PlayStation 4/5, Xbox One/Series X and for the niche techies, the Oculus Go.
You can watch ESPN Plus on your preferred web browser by a visit to the official website.
ESPN Plus alternative to watch T20 Cricket World Cup:
ESPN Plus is an excellent choice if you're looking for long-lasting sports entrainment, but ESPN Plus cost is certainly high, which makes it costly, but when it comes to cricket coverage in the USA, it's an attractive option.
Willow TV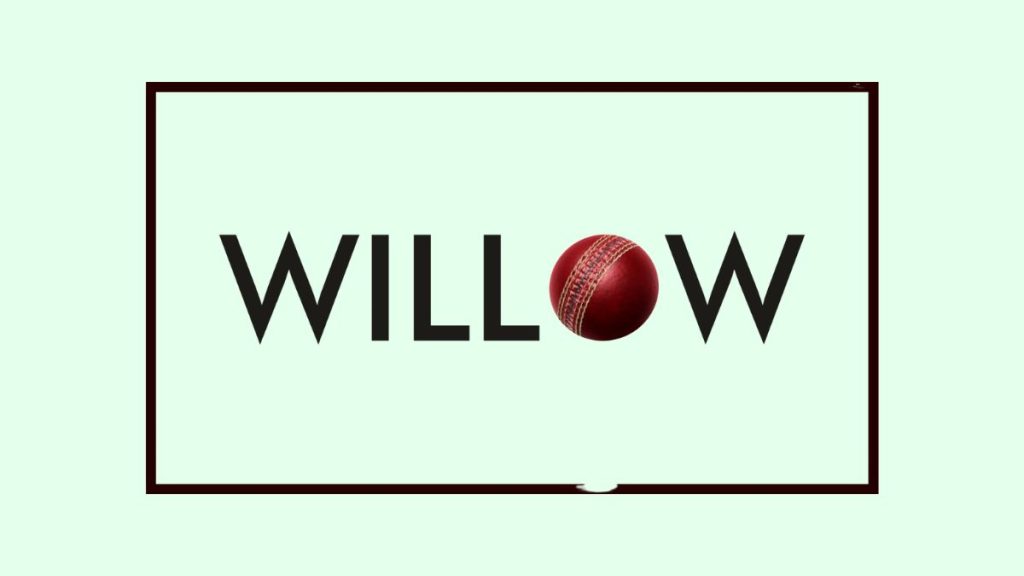 Willow TV is Cricket based streaming service. The service mainly focuses on live coverage of cricket events worldwide for USA and Canadian viewers. Furthermost, it has exclusive rights for official broadcasters of the T20 Cricket World Cup 2022, IPL, ODI, and more. 
You can watch matches on your preferred devices on your mobile or your TV. Willow service can easily be accessible on various devices, including Google TV, Android TV, Apple TV, Samsung TV, Mobile – iPad, Tablet, Android and iPhone, Amazon Fire TV Stick, Roku, Chromecast, Xbox One, and many more.
Willow TV Cost
Willow TV is the best option for Live cricket matches. Willow TV costs $9.99 a month or $60 a year.
Conclusion
Cricket lovers in US enjoy the live T20 World Cup on ESPN Plus. Willow is a good option, but as plenty of multiple sports, Willow doesn't provide any other sport than Cricket. So ESPN Plus is best one for all types of sports.