So far, Hotstar is the only possible way to stream the T20 world Cup from the USA. But Hotstar decided to end its services, and now they have merged all sports content into ESPN Plus.
Being a T20 fan, many may miss the live streaming of their favorite matches mainly without knowing the proper knowledge of live streaming services. Here we show how you can watch T20 from the USA and which streaming service is best for your budget.
The entire T20 tournament will be streamed on ESPN Plus and Willow TV. ESPN Plus, one of the hottest live stream platforms to watch T20 Live and other sports. This platform serves the best sports content. Subscribers can also stream the game through the ESPN Plus website and Official App.
Another option is Willow TV, which comes with various cable subscription plans. If you've cut the cord and don't have cable, you can also watch Willow TV via Sling T.V. First, you need a Sling Subscription, which costs you $35 for the Orange or Blue Package, and you can add Willow T.V. for $10 per month or $60/Year. Willow TV is offering its first month for just $5, so you could watch the entire T20 World Cup 2021 for just $15.
Best Streaming Sites to Watch T20 Worldwide
ESPN Plus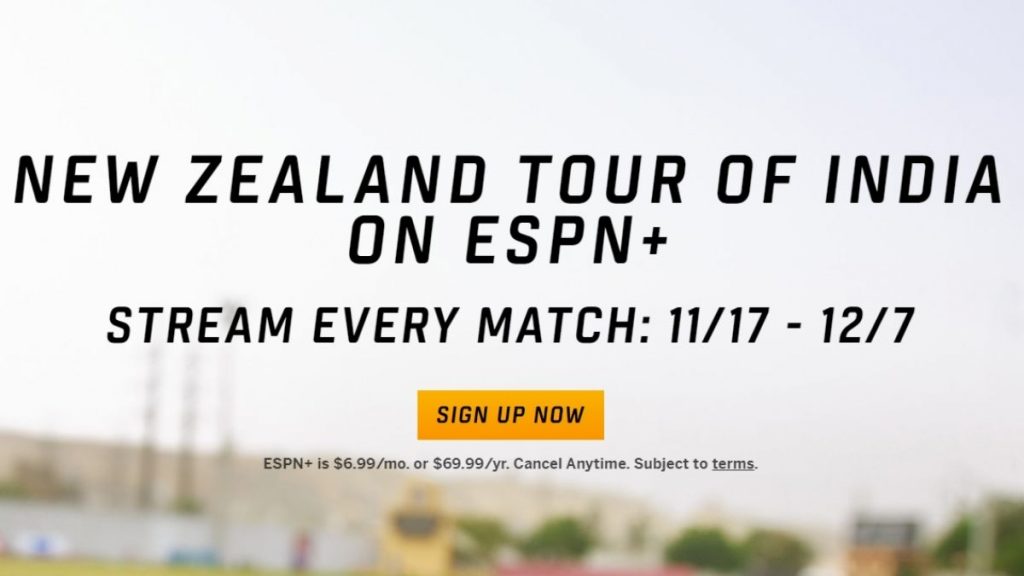 After completing the three-match T20 series, India and New Zealand are set to tackle each other in the Test series that will consist of two matches. IND vs. NZ starting Nov 17.
Currently, ESPN Plus streams the New Zealand tour of India starting Nov 17. The streaming service will show all matches in English and Hindi.
ESPN Plus has the rights to stream every T20 world cup match in the USA, and you can get it at a very affordable price of $6.99 a month or $69.99 a year.
Fans can also purchase The Disney Plus Bundle, which allows access to Disney+, ESPN+, and Hulu for $13.99/month (Hulu with ads) or $19.99/month (Hulu without ads).
ESPN Plus offers to watch all types of cricket tournaments. Video analysis and playlists of matches are also available.
Willow TV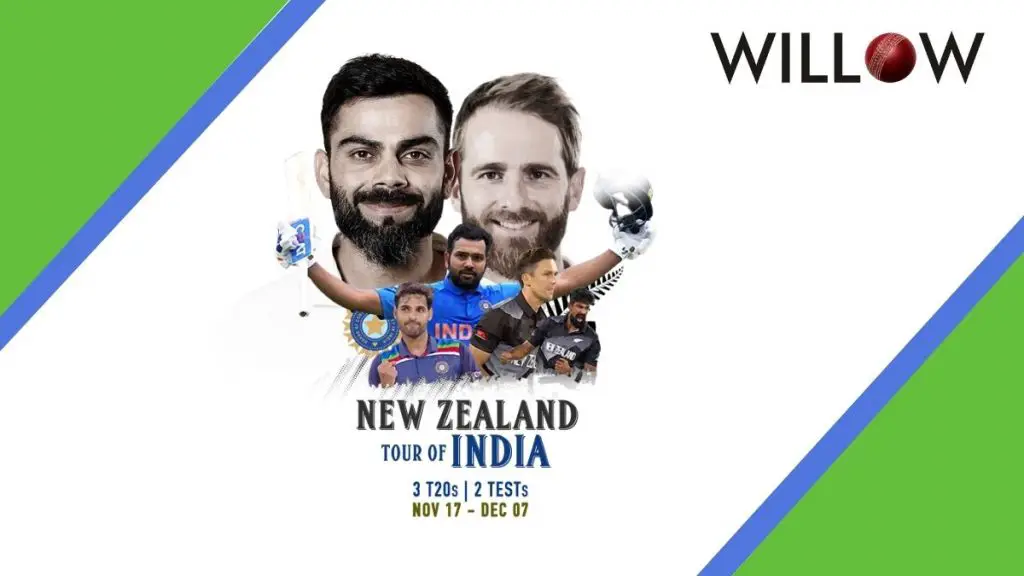 Willow is an American television channel that streams sports content. This channel only streams overseas cricket tournaments that include old cricket matches and other sports in English. Willow is another best platform to watch live sports to watch ICC international matches in the USA and other countries.
Live Streaming Rights
Willow TV channel owns the rights to stream all
Sling TV
It allows users to watch a live stream of cricket tournaments. If you live in the USA, you can watch all live Cricket on SonyLIV operating sling TV. Furthermore, you can watch content on ESPN channels via WatchESPN.
Live Streaming Rights
This platform has taken the streaming rights from other locales too. It provides 3-day free streaming of the content to decide whether this platform is worth watching or not.
Conclusions
These are some best Cricket Live stream platforms where you can enjoy cricket tournaments worldwide. We hope this blog helps to gather relevant information. Moreover, let us know below in the comment box if you have more resources added to your list. We would be more than happy to help you.