The PS5 and Xbox series X are the two most powerful consoles ever made in the ninth generation Gaming. But growing concerns is the usable storage on Next-gen Consoles which one is better? As far as superior, the Xbox series X is more extensive, but the PS5 console has better speed. Here is the best way to find out PS5 vs Xbox series x SSD comparison.
Both the PS5 and Xbox series X have lots of features which the same in technical specifications. Many gamers are comparing both machines based on their components. One of the prominent parts is their robust internal storage SSDs which will load games more rapidly with better graphic frame rates. So which one is a better PS5 vs Xbox series X SSD Comparison Hopefully, we will address it down below.
PS5 Vs Xbox series X SSD Comparison (Specifications)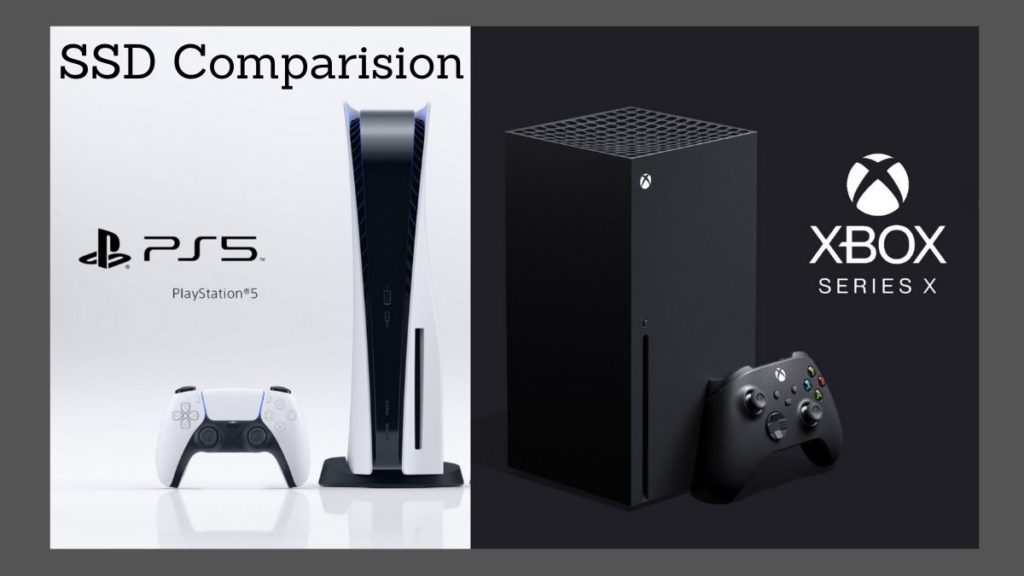 The standard and digital edition of PS5 comes with 825GB storage, but Xbox series X has 1TB storage. At first glance, the PS5 looked inferior compared to Xbox series X SSD PS5 has an advantage because of its speed as it can manage the game downloading rapidly with 5.5 GB per second, and it is double that of the Xbox series X 2.4GB per second.
PS5
The PS5 will come with a custom 825GB SSD at launch. Not only is it much faster than any PS4 hard drive (even your own installed SSD), it's heavier than the launch model's hard drive size – which came in at 500GB. As you can see, it's possible to expand your storage is 825GB isn't enough.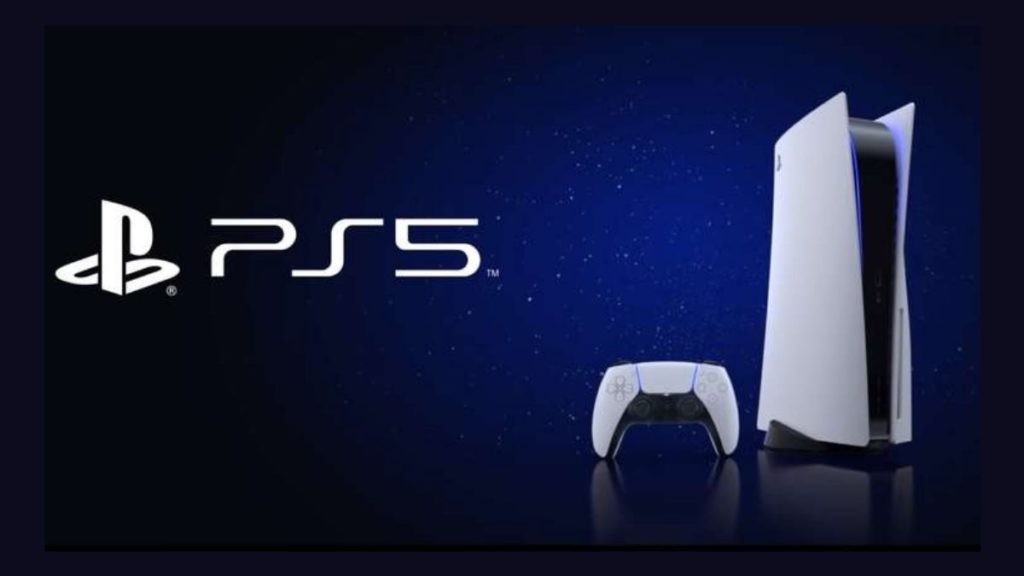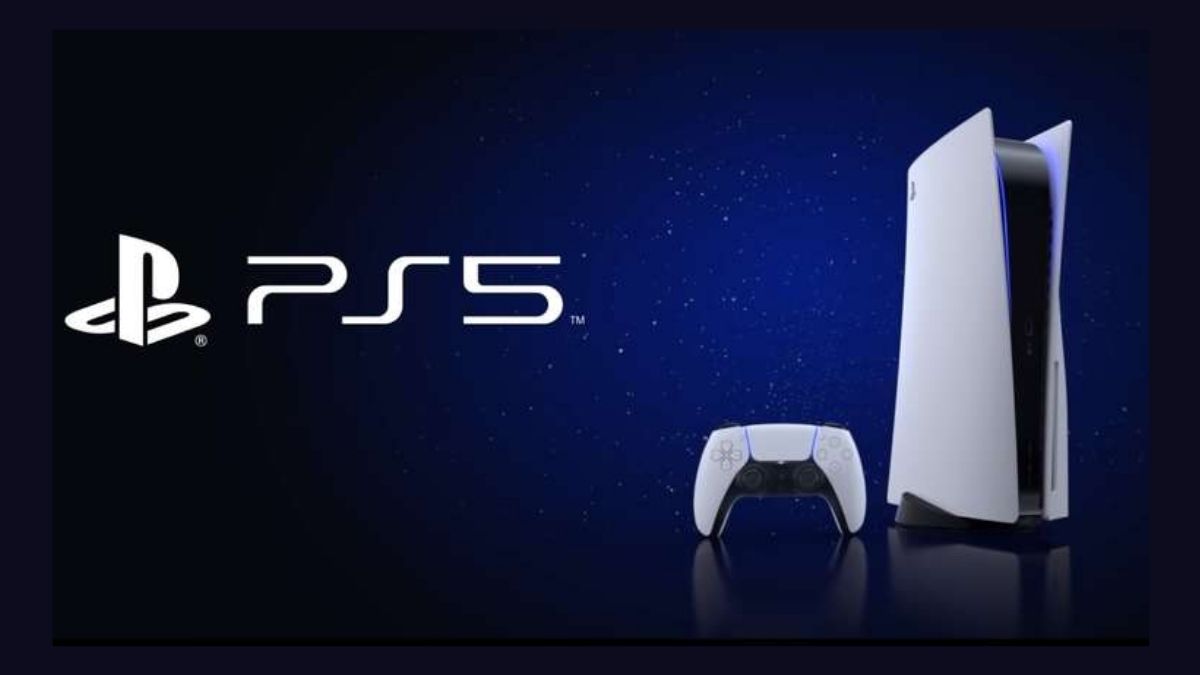 PlayStation 5 Specification
Price: $499 (standard), $399 (Digital Edition) / PlayStation price in India Rs 49,990/-
CPU: 3.5GHz, 8-core AMD Zen 2
GPU: 10.3 teraflop RDNA 2 GPU
RAM: 16GB GDDR6
Storage: Custom 825GB SSD
Expansion: NVMe M.2 SSD slot
Disc drive: 4K Blu-ray player
Size: 15.4 x 10.2 x 4.1 inches
Weight: 9.9 pounds 
Sony has yet to confirm which type of NVMe SSDs that are compatible will work with PS5, but you won't be able to expand the PS5 memory via the SSD slot as it's currently disabled. According to a new report, Sony has confirmed it will activate SSD via firmware update in a future update. The 825GB proves to be the run as fast it can happen in terms of speed with 12 channel interface.
How you can expand PS5 hard drive storage?
There are two types of PS5 expanded storage options available for the PS5:
Expanding internal storage with a Sony-certified, off-the-shelf SSD
Plugging in an external hard drive
The second available options have some warnings on what can be used and what data can be stored.
Expand internal storage with a Sony-certified, off-the-shelf SSD
The PS5's internal storage can be expanded with an off-the-shelf drive – meaning NVMe PC drives will work in your console.
However, it's not as candid as choosing a larger sized hard drive size and assuming it will work the same as what's already in the system, as many SSDs on the market today don't have the exact bandwidth specifications.
Xbox Series X
Xbox Series X Specification
CPU: 3.8GHz 8-core AMD Zen 2
GPU: Custom RDNA 2, 12 teraflops, 52 CUs
Memory: 16 GB
Storage: 1 TB SSD
Max Resolution: 8K
Max Framerate: 120 fps
Ports: HDMI, USB-A, Ethernet
Size: 11.9 x 5.9 x 5.9 inches
Weight: 9.8 pounds
How does Microsoft's Xbox Series X fare?
Microsoft Xbox series X does have more extensive storage of 1TB internal SSD, unlike Sony's proprietary SSD Solution Microsoft Xbox series X fits with custom NVMe SSDs. Microsoft's console takes back seat in terms of performance category as IO throughput of the series is measly 2.4 GB for raw and rough 4.8GB for compressed files, which feel hard to compensate with PS5 as it runs more than twice the speed of the Xbox series X SSD in both Raw and compressed mode which obliterates load games all thanks to its running at lightning speed 5.5 GHz per second.
Xbox Series X is compatible with thousands of games across four generations of Xbox. And, with Smart Delivery games, you buy a game once and get the best version of that game for the console you're playing on. To play a backward-compatible match, insert the disc or search your library and select the game you want to play.
Difference between the two consoles in terms of storage
The battle between the PS5 and Xbox series X has shown results of PS5 winning it close ahead of Xbox series X as PS5 holds a great advantage as Sony's superfast custom SSD means returning old cartridge days to boot up and play games immediately. Loading screens might just become a thing of the past as Xbox series X loses with its custom NVMe SSDs. Microsoft Xbox series X suffers if you look at new Games available to Sony's PS5 as it has more exclusive games.
In other ways, Sony's PS5 SSD comes first and is much better than the Microsoft Xbox series X SSD.