<strong>Reveal the Offer</strong>
The PlayStation 5 will be finally launched in India and has a release date and pre-order date in India. But the wait was a long haul for PlayStation 5 price in India, Indians as the next-generation Sony console was initially released in some parts of regions on November 12 and the rest of the world on November 19, 2020. However, PlayStation price in India, it was going to have a late launch in 2020. Due to some uncertainty to believe it had copyright issues, BIS certification, and stock shortages explanations, Sony has cleared all the hurdles necessary to launch its PlayStation 5 in India in the market. The PlayStation universe has been in unprecedented demand from gamers from all over the world.
Sony has finally revealed its pre-order date, release date details in India. There are some uncertainties about its availability as some retailers confirmed that Sony had not allotted them their PS5 quantities, which means it's a limited quantity. And if you have been waiting for it ill, then it's suggested to pre-order. In a recent news report, PS5 has sold 3.4 million units in its first month, making it the highest ever PlayStation console to be sold.
So if you are looking for PS5 in India, let us quickly find out about its release date, pre-order date, and availability details.
PlayStation 5 release date
On its Twitter handle PlayStation India, Sony has announced that PlayStation 5 will be launched on February 2, 2021. The company has released a date for its pre-order on January 12, 2021, set to go live at midnight IST. Pre-orders will be open till stocks last.
PlayStation 5 price in India
A few months ago, Sony already confirmed its pricing of the game unit along with various accessories. Take a look at how much the next-gen PlayStation 5 cost you in India.
The PlayStation 5 ultra HD disc variant will be available at Rs 49,990. And the PlayStation 5 Digital Edition will cost you at 39,990.
PlayStation 5 availability and where to buy
According to the official PlayStation PS5 will be across multiple stores and online availability in India such as Amazon India, Flipkart, Reliance Digital, Croma, ShopatSC Sony's retail chain in India goes by the short name, Games The Shop is one of a specialist game store in India, Vijay sales a consumer electronic chain and some selected retailers.
PS5 India Warranty
The PlayStation 5 units for India will come with 12 months warranty. If something goes wrong in the given period, the console will get a replacement, not a repair.
PS5 accessories such as HD Camera, Dualsense controller, and media remote will have no warranty or after-sale report. Since the PS2 Era, the company follows the Same policy it started.
PS5 Accessories price in India
Here is the list of prices for PlayStation accessories down below: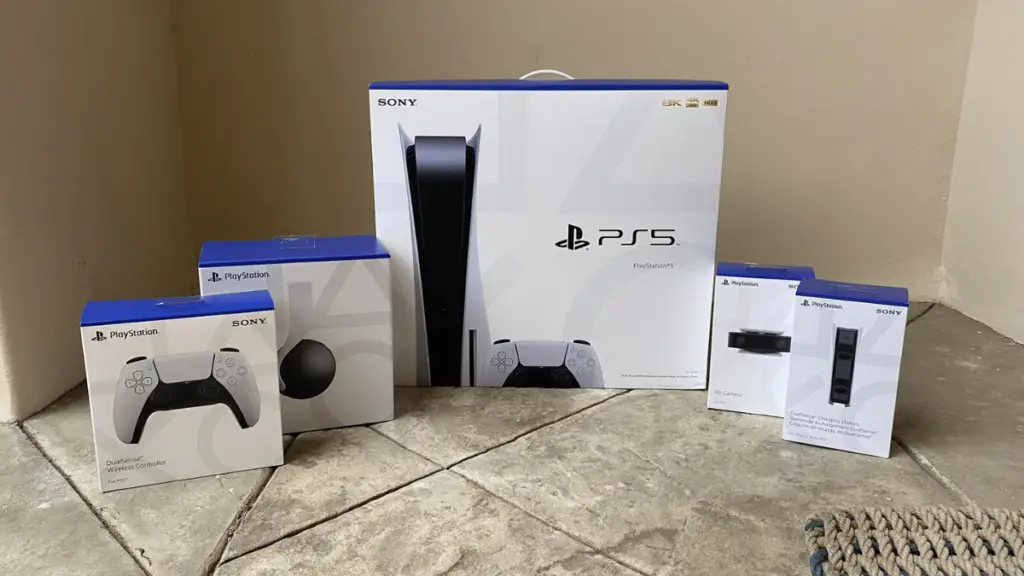 DualSense controller – Rs. 5,990
HD Camera – Rs. 5,190
Pulse 3D Wireless Headset – Rs. 8,590
Media Remote – Rs. 2590
DualSense Charging – Rs. 2,590
PS5 game prices in India
Only a set of PS5 games is available in India, and here are their prices below.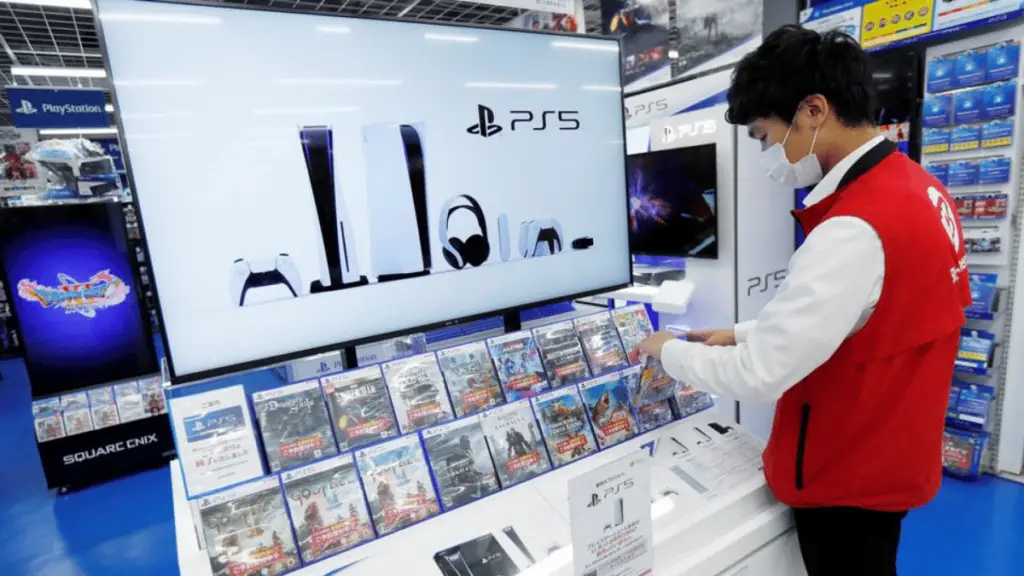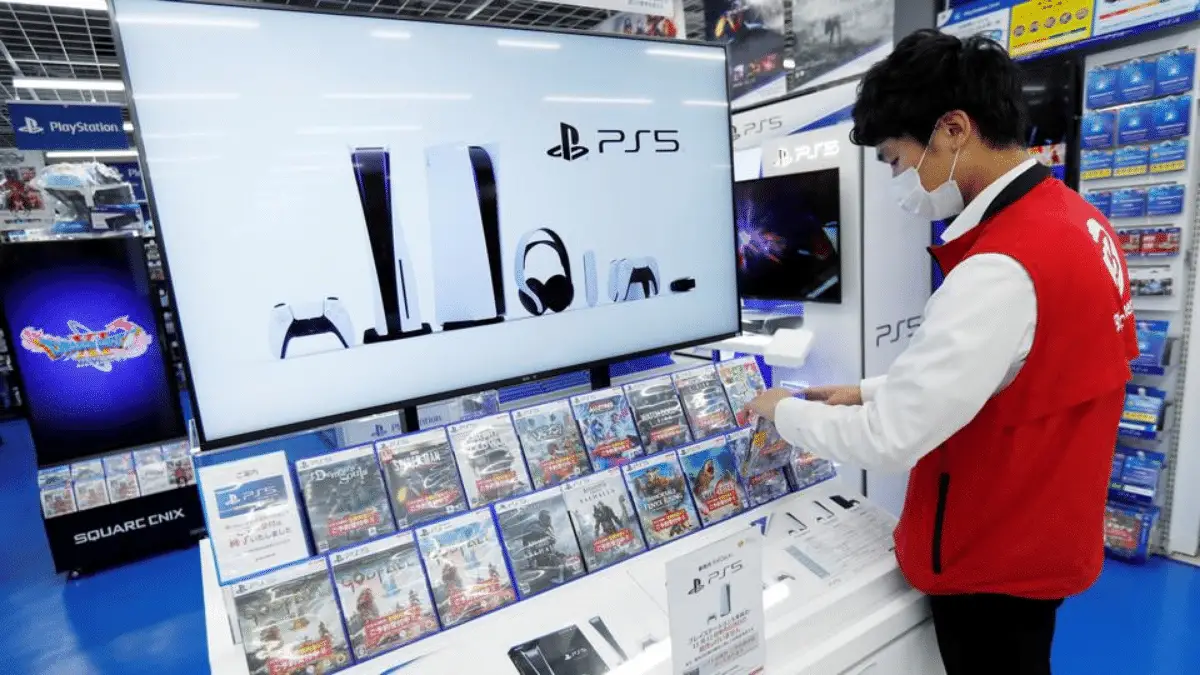 Destruction Allstars- Rs 4,990
Spider-Man Miles Morales Ultimate Edition- Rs 4,990
Sackboy A Big Adventure- Rs. 3,990
Demo's souls- Rs. 4,999
Specs and Features
The new Sony PlayStation 5, launched on November 12, 2020, has a home console type, which is genuinely a next-gen leap for console gaming and powered by the Custom 8-core AMD Zen 2 CPU 3.5GHz processor with SMT variable frequency. And has powerful graphics of Custom AMD RDNA 2 GPU 36 CUs @ 2.23GHz, which will take care of graphics.
  The PS5 has 16GB GDDR6 RAM, and for storage, Sony opted for 825GB SSD Solution, a game-changer loading game in mere seconds, and provided new ways to interact with them in some cases. 
A standard variant of PlayStation 5 has a 4K UHD Blu-ray drive and supports 8k and 120fps Gaming with a new interface, which is fast and beautiful.
Ever since the PS5 futuristic eye-catching is unveiled, it has been the subject of much debate.
The PS5 digital edition is cheaper and slightly slimmer,r but you have to rely on digital downloads. The new gamepad is called the PS5 DualSense controller, which brings out the aesthetic white, and black design is the most next-gen thing in Sony's new console.
The gamers can communicate with a microphone without Headset's need creates a level of immersion that no one has experienced before playing a game. The DualSense controller is significantly more prominent than the Dualshock 4 gamepad with its design, which seems to be out of the Xbox Wireless Controller in terms of ergonomics.
The New PS5 works with all of the PS4 games, which is a massive milestone from Sony.
Conclusion
Overall, PlayStation is all set to launch in India after successful market champ worldwide, you have known about its prices, availability, specs, and features, which is a good idea of how much you know about the product.