When you're swimming in a sea of job applicants, standing out can feel like an impossible task. As a college student, you are often up against seasoned professionals with years of experience under their belts. One avenue to gain a competitive edge is by leveraging the power of LinkedIn, a platform designed for networking and job hunting.
The importance of a well-optimized LinkedIn profile cannot be overstated. It serves as your digital resume, a chance to showcase your skills, accomplishments, and professional aspirations to potential employers
Think about it: if you were looking for a college paper writing service, you'd likely start with a search engine and click on the most relevant results. Now, transpose that logic onto LinkedIn. If a hiring manager is searching for an essay writer, you want your profile to show up. That's where understanding LinkedIn SEO becomes crucial.
Understanding LinkedIn SEO
LinkedIn, like Google, uses algorithms to provide users with the most relevant search results. This algorithm considers various factors, including keywords, connections, and activities on the platform.
Keywords are at the heart of LinkedIn SEO. Just as you would strategically include keywords in an essay to ensure it's on topic, you should incorporate relevant keywords into your LinkedIn profile to increase its visibility.
Like, Instagram Reels SEO and regular on-page SEO have no differences. The formula to grow your following and build a strong community is about relevant keywords.
Keyword Research for LinkedIn
Identifying effective keywords is the first step toward optimizing your LinkedIn profile. Here's a simple process to follow:
Identify job roles or titles that you aspire to hold.
Look up job descriptions for these roles and note the recurring terms and skills.
Use these terms as your keywords.
It's important to incorporate these keywords naturally into your profile. Remember, you're not just trying to appeal to an algorithm but also communicating with potential employers.
Essential Elements of an SEO-friendly LinkedIn Profile
Your LinkedIn profile comprises several elements, each offering unique opportunities for optimization:
Headline: Your headline should include your desired job title and key skills. This is prime real estate for keywords.
About Section: This section should offer a concise summary of your abilities, achievements, and aspirations. It's an opportunity to show personality while including relevant keywords.
Experience: List your work experiences, internships, or major projects. Include the keywords in your job descriptions where relevant.
Skills & Endorsements: LinkedIn allows you to list up to 50 skills. Select those that align with your desired job roles.
Education: Include the name of your college, your major, and any significant projects or achievements. You might be surprised at how often employers search for specific colleges or majors.
Recommendations and Endorsements: Their Impact on SEO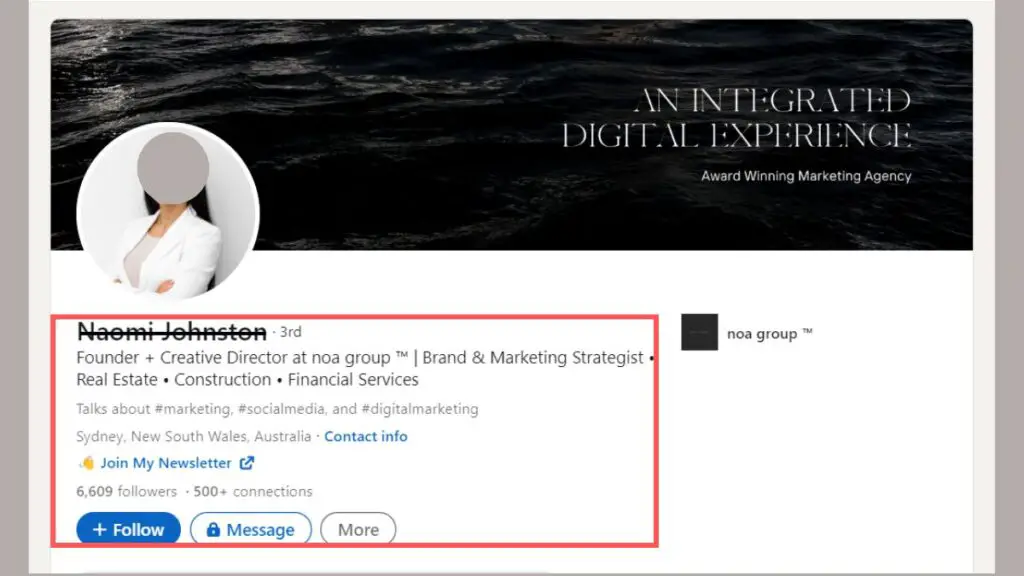 LinkedIn's algorithm also factors in recommendations and endorsements when ranking profiles. It's akin to when a teacher gives you an A because they see the endorsement of your hard work, just like the best paper writing services might help you achieve that grade.
Here's how you can enhance your profile with recommendations and endorsements:
Ask professors, classmates, or colleagues for recommendations.
Endorse others for skills you've observed firsthand, they might return the favor.
Add a polite request for endorsements in your summary section.
Engaging with Your Network to Boost Your SEO
LinkedIn values active users. By engaging consistently on the platform, you send positive signals to the LinkedIn algorithm, thereby boosting your visibility. Here are a few strategies:
Regularly share relevant content or articles.
Engage with posts by your connections by commenting or liking.
Join groups related to your field of interest and actively participate in discussions.
Remember, authentic and consistent engagement is key. Just like you wouldn't hire an essay writing service that didn't understand your subject matter, you shouldn't engage in discussions or groups that aren't relevant to your professional aspirations.
Let's boost your LinkedIn profile with video; yes, creating a video marketing campaign can sometimes take significant time and effort, especially compared to Google ads and other forms of digital marketing.
Tracking Your LinkedIn SEO Success
Once you've optimized your profile and started engaging more on LinkedIn, it's essential to track the effectiveness of your efforts. LinkedIn provides in-built analytics that let you see who's viewed your profile and how many search appearances you've made.
Use this data to understand what's working and where there's room for improvement. For instance, if certain keywords aren't getting you the desired visibility, it might be time to reassess and replace them.
Conclusion
LinkedIn is a powerful platform that can open doors to myriad opportunities, especially for college students ready to step into the professional world. Understanding and leveraging LinkedIn's SEO can drastically improve your profile's visibility, bringing you one step closer to your dream job.
Remember, optimizing your LinkedIn profile is a continuous process. Keep updating it as your skills and experiences grow. As you navigate your journey from being a student to a professional, make LinkedIn your ally. After all, your next big opportunity might be just a search away.