If you have searched for the best cashback sites to earn passive income online, you've probably heard of RebatesMe. But is RebatesMe legit or is it a scam?
RebatesMe is a cashback site that allows you to earn money by shopping at certain retailers. You sign up and can earn money by shopping at specific stores, including Amazon, Walmart, and Target. Earnings are paid in checks or PayPal payments. It's easy to see why RebatesMe is so popular—you can get paid to shop online!
What is RebatesMe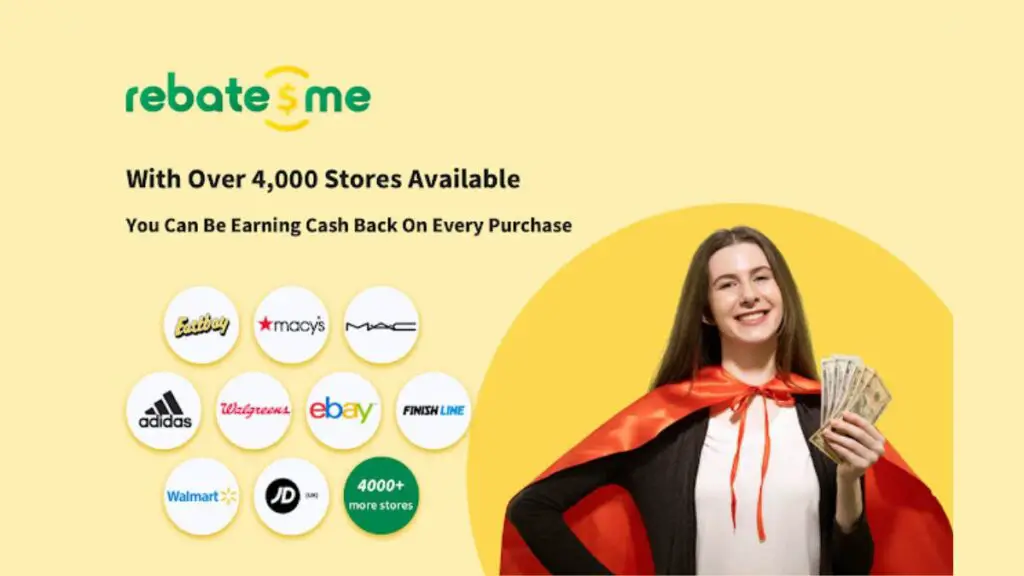 RebatesMe is a cashback shopping portal similar to Rakuten that will allow you to earn cashback rewards when you shop from the site. 
RebatesMe is the platform that partners with more than 4,000 stores and retailers, offering you a cashback of up to 40%. All you need to earn cashback is to visit the RebatesMe website, find your favorite partner store, and read the instructions for getting a cashback. RebatesMe offers multiple options for cashback redemption. You can withdraw your earnings via PayPal, credit or debit card, check, or gift card.
How does RebatesMe work?
RebatesMe is a shopping network portal where you can earn cashback on some of your favorite retailers on every purchase. It has over 4000 retailers to give you cashback on qualifying purchase.
First, sign up for RebatesMe on their website or mobile app (available in the Apple app store and Google Play store) using your email address. After creating your RebatesMe account, you can install the RebatesMe browser extension to your Chrome web browser, so you don't miss great deals.
Next, you want to claim your $30 RebatesMe sign up bonus. When you earn cash back totaling above $10 within 365 days of your joining date, you'll get $30 deposited into your account! In addition, you can earn $30 each time you refer a friend to RebatesMe. It is important to note your referrals must earn a minimum $10 cashback within 365 days of signing up to receive their bonus.
You can find your favorite online retailers using the search bar on the RebatesMe homepage once you have signed up. Whenever you visit RebatesMe's website on your desktop or use the RebatesMe app on your smartphone, a new "shopping trip" is created – this is how it tracks your purchases and knows when to credit your account.
If you want to order something from Target, you can type "Macy's " in the search bar or browse the tabs on the menu bar to see if Macy's has any promotions.
Once you've selected a coupon, a promotion, or a cashback offer, RebatesMe will direct you directly to Macy's, where you can shop as usual. Your qualified items are automatically credited or cashback. Similarly, if you earn cashback, the money will be added to your RebatesMe balance when your purchase has been processed.
Some of the cashback categories include:
Beauty
Clothing
Electronics
Fashion
Food
Jewelry
Office Supplies
Pets
Sports equipment
Subscription services
Travel
RebatesMe is one of the most competitive sites like Rakuten and Topcashback in the United States. It is a highly competitive industry, and most consumers care more about getting the best price than they care about loyalty to one store.
RebatesMe Earnings are paid in checks or PayPal payments.
You will earn money for every friend you refer. Once you have earned $30, we'll send one of two types of payments to your PayPal account:
A check
A direct deposit into your checking account (U.S. only). Additionally, if you're a U.S. resident and want to receive more frequent payments from RebatesMe, we offer four different options for receiving funds:
Bi-weekly (every two weeks)
Monthly
Bi-monthly (every two months)
Quarterly
You can get paid to shop online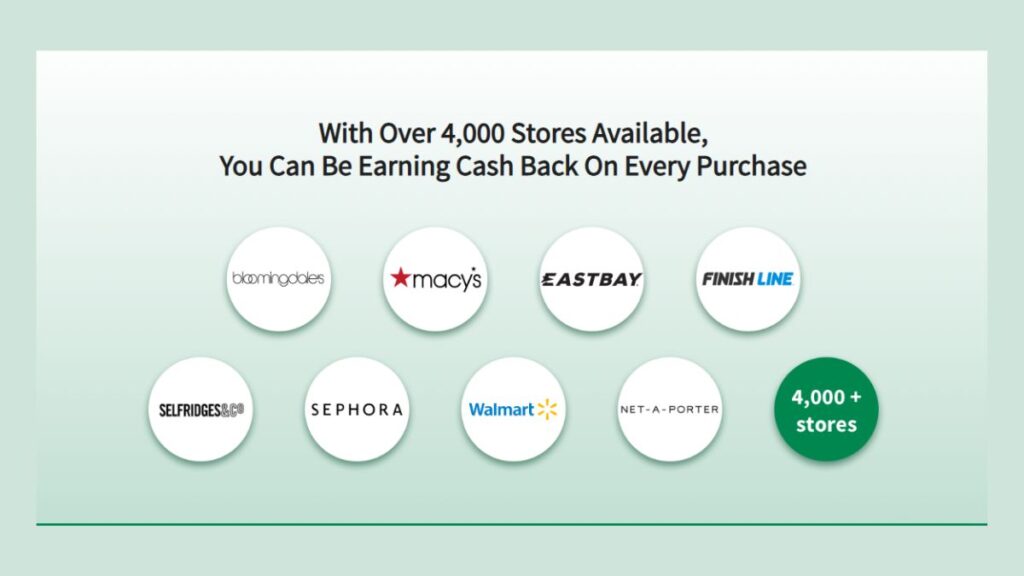 You can get paid to shop online. Just sign up here, and then start shopping! When you make a purchase, we'll reward you with cash back and rewards points based on how much money the merchant is offering. You then redeem these points for more great stuff.
How does RebateMe Make Money?
There is an agreement between RebatesMe and the sellers through which they will bring customers to the site via a certain link and make money from the sale. A part of this profit goes to the buyer, which makes shopping via cashback services very profitable due to the fact that there is no risk involved.
RebatesMe Features
RebatesMe is a U.S.-based online rebates site that provides several offers and perks to its customers. There is top RebatesMe feature you might to know:
Completely free
Earn Cashback
Over 4,000 available retailers
Sign up bonus
Referral Program
Mobile app and browser extension
No minimum on the first payout
RebatesMe Customer Support
RebatesMe offers a general help and support section on its website and the RebatesMe customer service staff can be contacted at service@rebatesme.com.
If you're a business interested in growing your sales through RebatesMe' proven revenue channel? You can easily contact to their business support at business@rebatesme.com.
RebatesMe App
RebatesMe offers an application for mobile devices to easily Save time and money by installing our free shopping tool that automatically finds the best promo codes, coupons, and the highest cashback rates available at over 4,000 stores with just in one app.
Is RebatesMe Legit?
You can rest assured that RebatesMe uses industry-standard data security practices to protect your account info.
However, you won't have to give out as much information as you would to an online brokerage or cryptocurrency exchange. 
The site offers a legitimate way to get cashback rebates on online purchases if you don't mind another party knowing what you buy. 
Conclusion
RebatesMe is a great way to save money and earn extra cash. You can simply shop online at their partnered stores, which include big names like Walmart and Target! RebatesMe also has excellent customer service who are always available 24/7 via email or phone call if you have any questions about your account status or earnings amount owed.