Many South Asian fans struggled to find their favorite content Disney Star Channels, and Hotstar original shows after Hotstar discontinued its streaming service in the USA.
Even though many streaming sites have emerged and offer so much content, from sports to entertainment, they couldn't compare to the wide range of shows on Hotstar.
Sling has relaunched Disney Star Channels and added 19 South Asian channels in seven languages. As a result, Sling viewers will have a wider selection of South Asian content and shows to choose from.
The purpose of this article is to provide you with a deep understanding of Disney Star Channels, Subscription Costs, its content, and how you can sign up. Let's get started!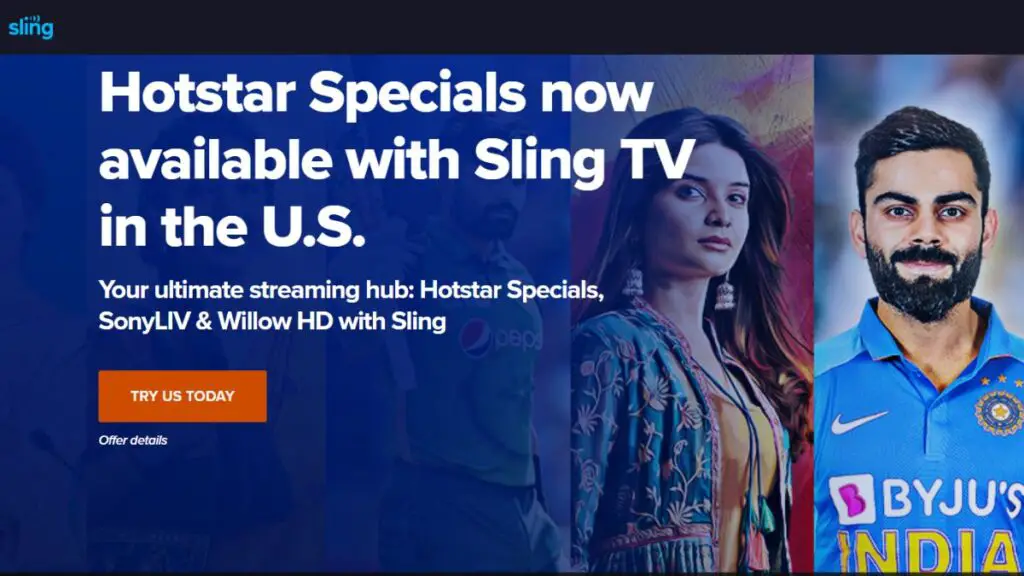 Where to Watch Disney Star Channels On Desi Binge
Watch Disney Star Channels On Desi Binge: Desi Binge is a special Sling TV package that gives you access to various Desi entertainment including Telugu Channels. In addition to top Desi dramas, romantic series, reality shows, and web series, this package offers a variety of other shows as well.
Furthermore, it offers a wide selection of South Indian movies and classic Bollywood films in languages like Hindi, Malayalam, Tamil, Telugu, and Marathi.
If you subscribe to Sling Desi Binge Package, you can access all Star original channels along with 19 additional channels.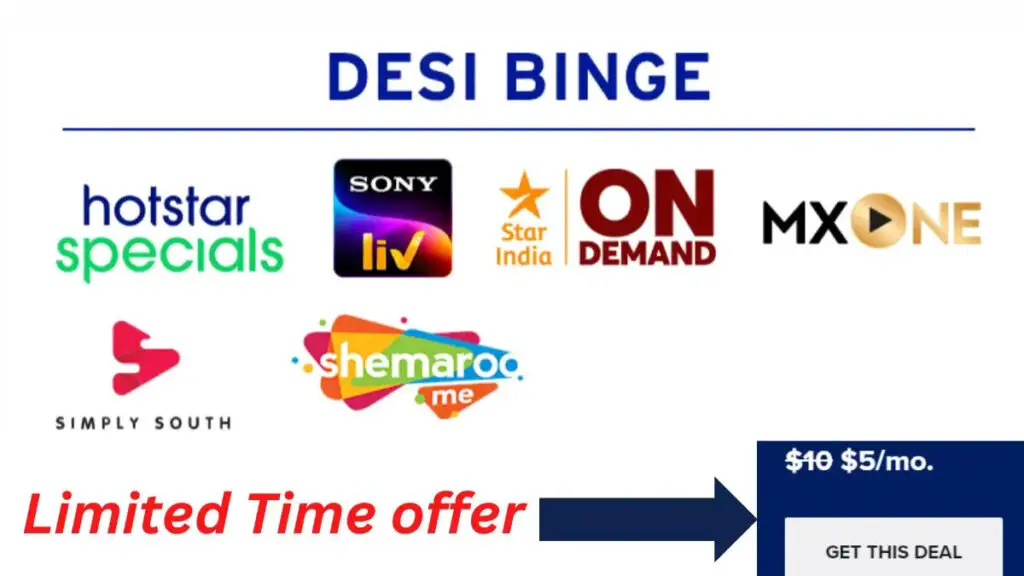 Desi Binge Subscription Cost
The Desi Binge subscription is your ticket to accessing a rich collection of on-demand Desi TV and movies through Sling TV.
You have two options for subscribing to Desi Binge:
Monthly Plan: The monthly subscription cost for Desi Binge is $10 per month.
However, there's a limited-time offer where you can get the first month at a 50% discount, only $5 for the initial month.
Annual Plan: If you prefer a longer-term commitment, you can opt for the annual subscription, which costs $200 annually.
Similar to the monthly plan, a special limited-time offer allows you to get the first year for 50% off, bringing the cost down to $100 for the initial year.
How To Sign Up For Disney Star Channels?
For domestic viewers seeking access to the best of Disney Star programming and Hotstar Specials, they will need to add one of the Sling South Asian packages to their Sling subscription.
Follow the below steps to sign up for Disney Star Channels:
Download the Sling TV app on your device or go to the Sign Up Link.
Click the "Watch Now" button to begin signing up.
Enter your email and create a password.
Choose the Sling Plan and select the "Desi Binge Pack" with Star India Channels to watch Desi TV.
You can add extras or premium options if you want more channels or features.
Complete the payment to access your selected package.
Now, you can enjoy all your favorite shows and content on StarPlus seamlessly.
What Channels Does Disney Star Offers?
The Disney Star offers 19 linear channels and 150 hours of on-demand entertainment per week. There are renowned premium channels such as:
Star Plus (Hindi): India's top Hindi entertainment channel with dramas, comedies, reality shows, and movies.
Vijay TV (Tamil): A leading Tamil channel featuring soap operas, game shows, talk shows, and films.
Asianet (Malayalam): India's first and biggest Malayalam channel with entertainment, news, current affairs, and movies.
Star Maa (Telugu): A Telugu channel offering family dramas, comedies, thrillers, and movies.
Star Jalsha (Bengali): A Bengali channel with many shows, including romance, mythology, family drama, comedy, and movies.
Star Pravah (Marathi): A Marathi channel celebrating Maharashtra's culture, traditions, and values through its shows.
Star Suvarna (Kannada): A Kannada channel offering serials, reality shows, comedy, and movies.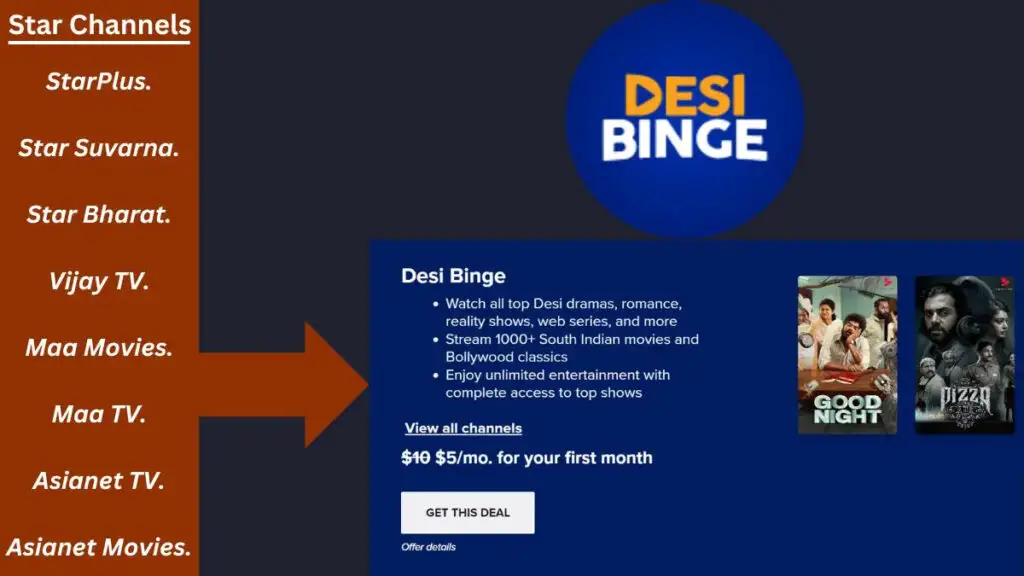 Aside from these channels, Disney Star also offers Life OK, an English-dubbed channel featuring the best shows from Disney Star's extensive library. There are several shows available on Life OK, including:
Mahabharat: Inspired by the ancient Indian love, war, and destiny saga.
Devon Ke Dev… Mahadev: A mythological drama that depicts the Life of Lord Shiva, the most powerful God within the Hindu culture.
Saraswatichandra: Based on the novel by Govardhanram Tripathi.
Diya Aur Baati Hum: The story of a girl who dreams of becoming an IPS officer and the unconditional support she receives from her husband.
Iss Pyaar Ko Kya Naam Doon?: A romantic drama about a ruthless businessman and a spirited woman who are made to marry despite their hatred for each other.
Conclusion
In conclusion, the relaunch of Disney Star on Sling TV is a game-changer for South Asian entertainment enthusiasts in the United States.
With an extensive collection of on-demand content, a diverse range of premium networks, and the introduction of Life OK, Sling TV is positioning itself as the ultimate destination for those seeking a world of entertainment options.
Don't miss out on this opportunity to explore the best of Disney Star and Hotstar content by signing up for Sling TV today! Your gateway to endless entertainment awaits.