WhatsApp is one of the most popular online chats in the world. So to describe its alternative is difficult but still here we present the Best Whatsapp Alternatives.
Telegram vs Signal
Changing your phone number attached to your telegram account is simple without losing any of your chats or contacts.
Telegram also allows you to use multiple accounts at once by following the instructions mentioned in the app. You could keep your personal and professional lives separate without having to use another app.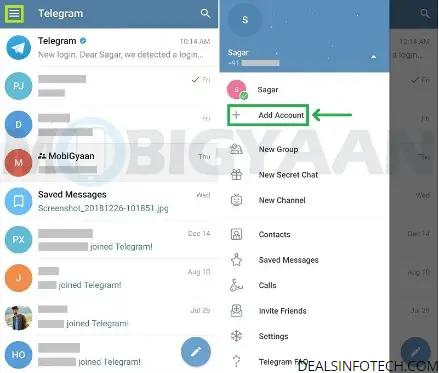 You can add up to three accounts with different phone numbers to your Telegram app and then quickly switch between them from the side menu.
Whereas in the case of the SIGNAL MESSENGER APP, registration is restricted to a single phone number, i.e., Signal can only be registered to one phone number per mobile device.
Telegram lets you upload multiple profile pictures; the most recent uploaded picture becomes your profile picture, while the rest of the uploaded pictures could be seen by swiping.
No such feature is provided in the case of the Signal Messenger App.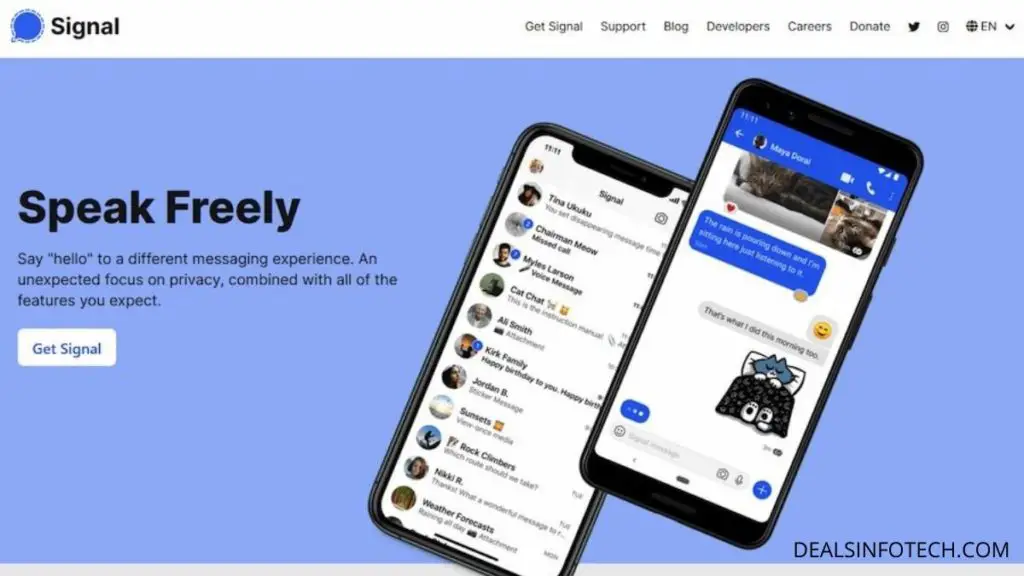 The app will give you simple ways for changing your profile pictures; you can set one photo at a time as your profile picture.
All chats on Telegram are encrypted except some default chats that are stored on Telegram serves. For acquiring maximum privacy, secret chats can be created that use client-to-client end encryption, and such chats are not stored on telegram servers. If one party deletes a message using the delete for everyone option, that party message disappears on both devices. And you can specify a self-destruct period for all media if you like.
The Signal is also safe and secure because of an "end-to-end encryption" that works by encoding a sender's message in such a way that only the intended receiver's device can unlock it.
One of the features of Telegram is the last seen time and online status settings, which is not there in the Signal app, you cannot see when someone was last seen, nor if they are online.
Telegram has way more collections of stickers than Signal.
In the case of Telegram, Chats can be moved into folders.No such feature exists with Signal.
One of the best features of Telegram is Poll.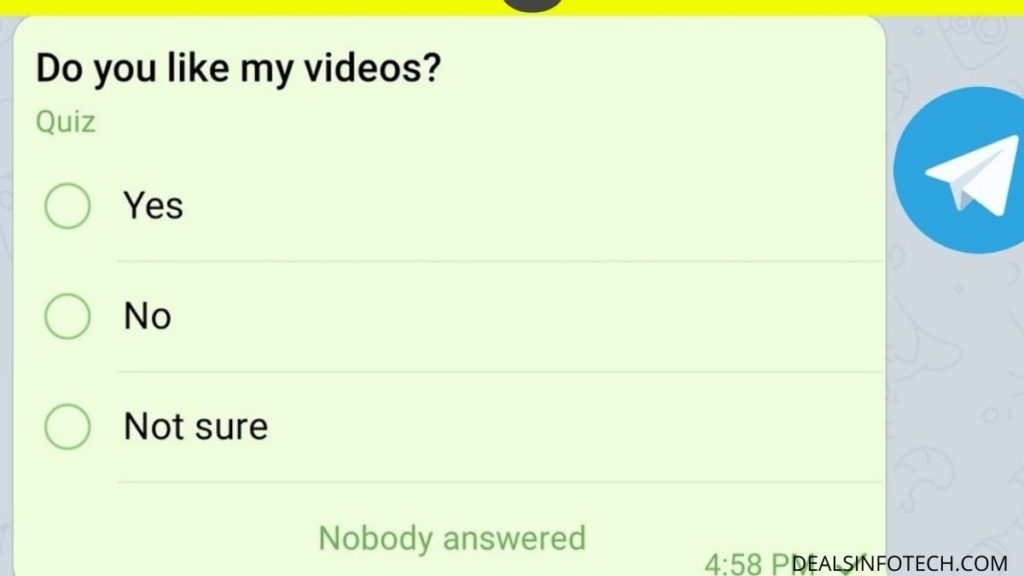 This is really helpful for Group chat to manage events or try and get people to decide about something. No such polls feature exists in Signal at the moment.
Both the apps have deleted from everyone option after sending a message, but In Telegram, you can edit messages after you've sent them. Currently, this cannot be done in Signal.
One cannot add a chat to the device's home screen using Signal, although you can do this with Telegram.
The limit of group members in Telegram is 200,000, whereas in Signal the limit is 1,000.
Channels for message broadcasts to subscribers is available in Telegram and not in Signal.
The feature of deleting the message from a group member as administrator is allowed by Telegram. The signal does not contain any such feature.
Recent Telegram announce Telegram surpassed 500 million active users. In the past 72 hours alone, more than 25 million new users from around the world joined Telegram.Thank you! These milestones were made possible by users like you who invite their friends to Telegram. If you have contacts that joined in the last few days, you can welcome them using one of Telegram's unique features, such as an animated sticker or a video message.
More Under DEALINFOTECH.COM
Top 5 Slimmest Smartphones of 2020
Upcoming Mobile Phones in 2020
The all-new iPhone 12 Series coming soon
iOS Home Appliances 2020