Digital content nowadays is rolling on in everybody's day-to-day activities. Whether it is information or entertainment, everything is now attractively served in front of us, even in the blink of an eye. Gone are the days when we have to wait for long hours for our favorite TV serial or news. Now we can enjoy everything on demand. These all have been possible with OTT platforms.
Web series, short movies, stories for kids, etc. are now easily available according to everyone's taste and preference. Many big players like Netflix, Hotstar, Amazon prime video, Zee5, etc. in the market provide more refined content to one's preference. Lets learn Zee5 Complete Guide.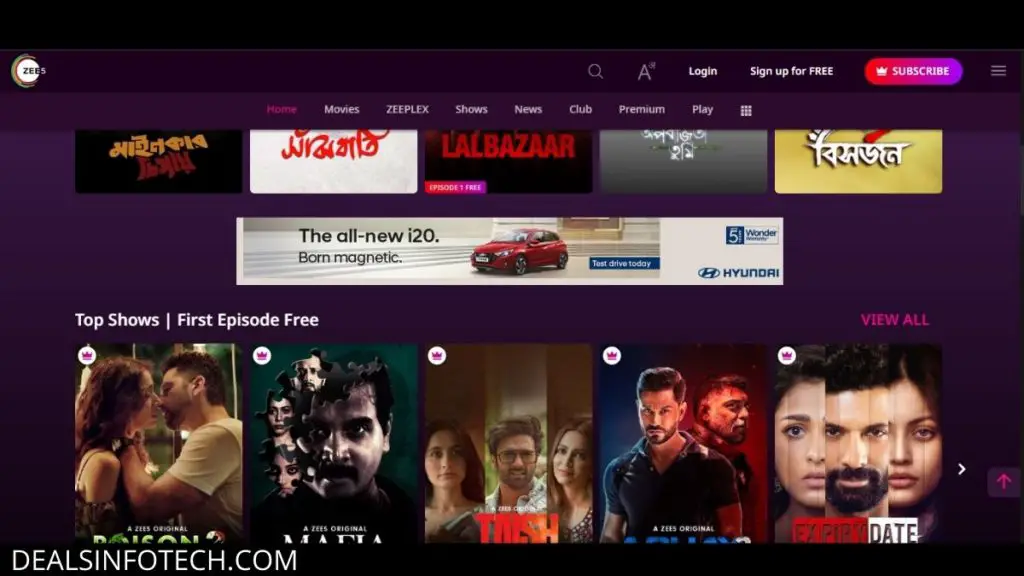 Some times audience gets confused about which series to watch and which to left and always ended up searching on Google, ​Which is the best OTT platform?, What should I prefer for Subscription, ​Netflix, Hotstar, Amazon Prime, Sony live, or Zee5? Now today, all your confusion getting shredded after reading this blog.
Today in this blog, we are going to talk about one of ​the best OTT platforms ​, Zee5. So Hold your coffee mug and kick your senses in ​Zee5 complete guide​.
ZEE5 Complete Guide
ZEE5: India's Second Largest OTT platform
Zee5 or Zee Entertainment Enterprises Limited is the latest player in the OTT market, yet it achieves its position among the audience. This has been possible just because Zee5 has done a lot of research work before its opening. And right now Zee5 is serving its content in 12 different languages and in addition to this, ZEE5 is not only limited to movies or TV series but also has much more to offer.
You may feel surprised to know that when everyone struggles to produce new content during the lockdown, Zee5 continuously makes original content even in the regional and urban markets.
Do you know why Zee5 gained so many subscriptions? Let me tell you, during lockdown together with summer vacations, children tend to get exhausted at home, and at the same time, Zee5 comes up with clean content, especially for children. That step has too much appreciated by the audience, and this is the reason it gained popularity.
Let's dive more into ​Zee5's platform​-
Reasons Why Zee5 is the Best
Zee5 Subscription plans
Zee5 is offering both free and premium content. For a premium experience, you need to sign up and spend a few bucks. But yes, it is worth taking a ​Zee5 subscription. Subscription will take you to the next level of entertainment to get international blockbusters from Hollywood, Worldwide broadcast TV series, and Bollywood movies with no advertisement.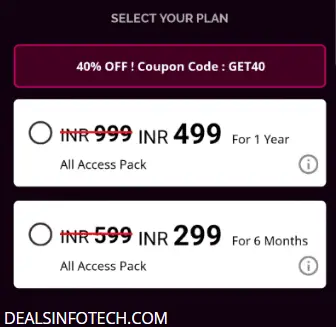 Here are the ​Zee5 subscription plans ​with​the Zee5 subscription fee
Zee5 subscription plans divided into two categories.
1)​ Zee5​ club Plan
2)​ Zee5​ All-Access Plan
Device Compatibility
Zee5 has its official app on iOS (9.0 or later) and Android (4.4 or later). You can easily enjoy the streaming from the ​Zee5 App download ​on your smartphone, tablet, and iPad, etc. Along with this, Zee5 also supports smart TVs, Android TVs, and Google Chromecast.
You have another option, too; you can directly consume the Zee5 content by simply browsing on the ​Zee5 website.
Data consumption on Zee5 Streaming
You need not worry about content data consumption by Zee5. Zee5 uses standard content delivery (CDN) network for its audience. Here is some data consumption estimation.
For​ low-quality streaming, it will consume around 800MB per hour at 480P (720×480).
For​ Medium quality streaming, it will consume around 1.3GB per hour at 720P (1280×720).
Zee5 Overseas
Zee5 has an enormous fan base as it is always in demand from the day of its launch.
People always have one question in mind: Is​ Zee5 available in my country?.
Kudos to you, Yes, it is available overseas in around 190+ countries with over 77 Million Subscribers. Zee5 has recently announced its partnership with Eurostar group, a UAE based digital retail giant. Now customers from the UAE and Gulf Cooperation Council (GCC) including Oman, Qatar, etc. I can also enjoy digital streaming from Zee5.
Zee5 has also launched its content in 5 International Language viz. German, Russian, Malay, Thai, and Bhasa.
How to watch Zee5 in UK, USA, Canada, and Australia?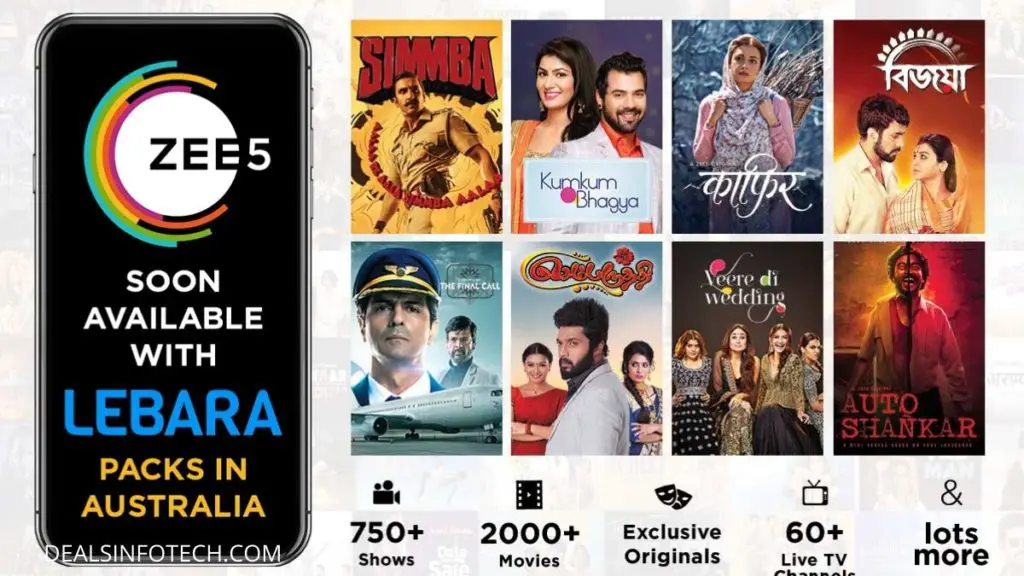 Just follow these 4 steps, and you will get the Zee5 perk-
Step 1 Download the VPN app from the store and subscribe it.
Step 2 Set up and log in to the VPN application.
Step 3 From the server list, connect to an India server.
Step 4 Go to the ​Zee5 website, ​and here you go to your favorite content.
Best web series on Zee5
The audience is always looking for the best web series nowadays and If you are opting for Zee5 then you will definitely get a lot of the best stuff on Zee5. Here we have compiled a list of the ​Best Web Series of Zee5 ​that are worth watching.
1)​ Karanjit​  Kaur
The untold story of Sunny Leone, former adult star. A sneak peek into the life of Sunny Leone, what she has faced, what steps she has taken to achieve her dreams, how she achieved them, etc. This web series is full of crisp that you must not miss.
2)​ Rangbaaz​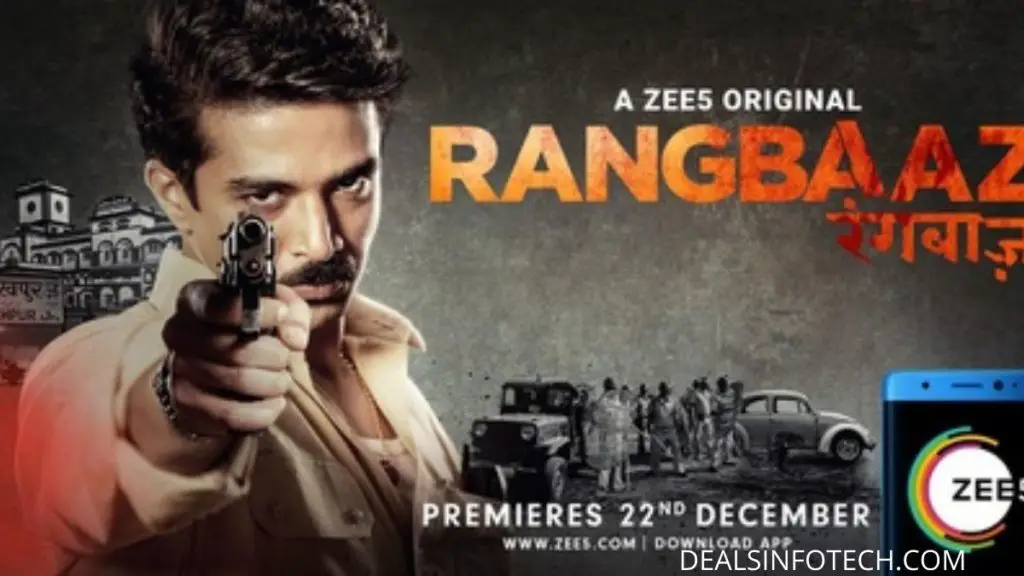 Definitely, ​the most liked Zee5 web series​The story of a cop. Ranvir Shorey very well played the role of a cop and totally justify the character. Full of gangster, fight, drama that will definitely give you a glimpse of Gangs of Wasseypur.
3)​ Kaali​
One of the solid narratives of Zee5. Performed by Paoli Dam, Rahul Banerjee, and Shantilal Mukherjee and others will give you goosebumps in the climax. Full of hope, courage, and despair this ​Zee5 web series​is worth your time spent.
4)​ Kaafir​
The story of a girl from Pakistan occupied Kashmir who crossed the Indian side Line of control and gets caught and sent to prison for 7 years who later gives birth to a baby girl. This story is full of emotions and success, lead role played by Dia Mirza. Must watch and ​Zee5 best web series.
5)​ Mentalhood​
One of ​the best Zee5 web series ​roaming around mothers, how they balance their life and parenting. This web series shows the changing environment, changing parenting rules, and how every mother deals with them in her own way. Karishma Kapoor leads the role with Sanjay Suri, Shruti Seth, and Shilpa Shukla.
Upcoming Web series on Zee5
1)​ Raat​ baaki hai
This Web series is based on a play Ballygunge-1990. Full of suspense thriller and love. Paoli Dam is in the lead role. The story is about two lovers who met after 12 years and they shared their doings that include a thrill.
Release date 20 Nov. 2020
2)​ Naxalbari​
The story based on a cop and his team who fight against Naxals to stop Naxal uprising in Gadchiroli district. Full of action & fights this web series surely attract action lovers. Rajeev Khandelwal is in the lead role with Sreejita Dey and Tina Dutta.
Releasing date, 28 Nov. 2020
3)​ Dark​ and White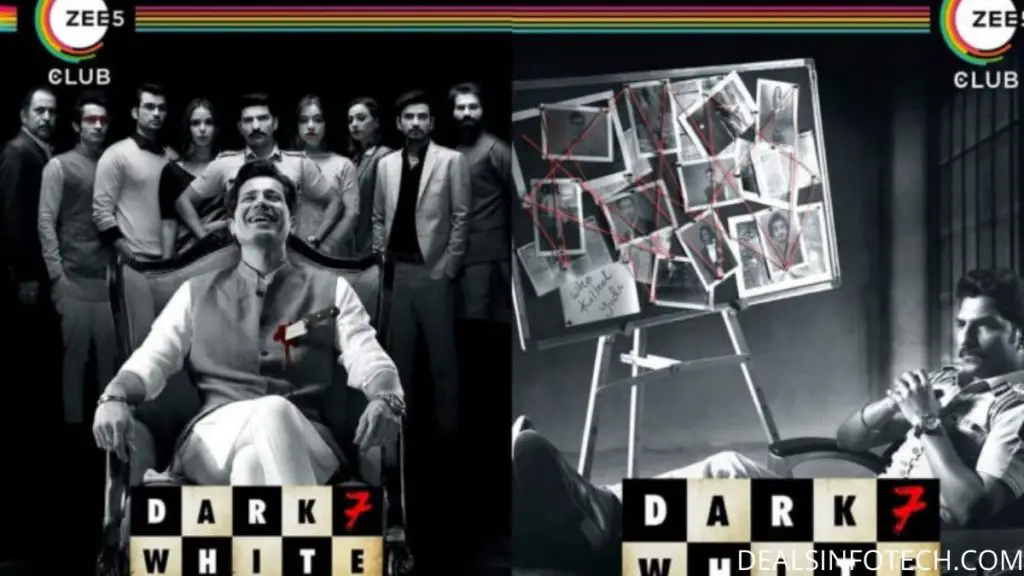 One of the ​best upcoming movies of Zee5 originals ​Dark and White. Based on political murder mystery packed with thrill. Revolving around the murder of the Chief Minister who is loved and respected by the public and his followers. Star cast includes Jatin Sarna who was introduced in Sacred Games, Permanent Roommates fame Sumeet Vyas and Nidhi Singh.
Release date 24 Nov. 2020
4)​ Bichoo​ Ka Khel
It is ​Zee5 Original crime web series, ​revolving around a revenge game started by a son after his father found murdered. Leading by the Mirzapur season 2 actor Divyendu Sharma aka "Munna bhaiya". Star cast also includes Zeishan Quadri, Anshul Chauhan, and others.
Release date, 18 Nov. 2020
5)​ Mumbhai​
Mumbhai The fresh addition to the ​Zee5 Originals ​action-packed crime and thriller. The story is about face off between Mumbai police and Mumbai underworld in the 1980s and 90s. star cast includes Angad Bedi, Sikander Kher, Priyank Sharma, Sandeep Dhar, and Madhurima Roy and team.
Release date, 12 Nov. 2020
Last Words
A lot of Digital Content is roaming around us with a continuously increasing demand for OTT platforms. Whether it is the content creator or content consumer, everybody lives the best content and adhere to that.
Among other platforms, Zee5 provides more options, more content for the audience of every age. Action and Thrill packed web series for Youngsters, Emotion and Family Drama packed TV shows like ​Zee5 kundali bhagya​, ​Zee5 Kumkum bhagya for households, and Fun and Learning packed TV shows for Kids.
Zee5 has taken care of all his audience irrespective of their age criteria. Zee5 also takes care of those who missed their favorite shows and series, they can now watch them according to their schedule and even download to watch later offline.
I hope this blog has justified your reading and give answers to all your queries.
Lights off..!!