Varo vs Current is two popular banking institutions that specialize in digital banking. Both offer zero-fee maintenance on checking and saving accounts, and no monthly service fees are required. Their online apps also make banking more accessible with round-clock availability that's not bound to branch locations. You can choose from dozens of these neobanks, but today we'll compare Varo vs Current bank so you can make the best decision. Before we heading to the comparing guide, don't forget to check out our bank referral bonus guide.
Pros and cons of Varo Bank
| | |
| --- | --- |
| | |
| No-monthly-fee checking and savings accounts | Cash deposit only available through a third-party that charges fees |
| Access to 55,000 Allpoint ATMs | Must meet requirements to qualify for the highest savings rate. |
| Call center available seven days per week | 24/7 customer service is not available |
| Attractive savings APY (significantly higher rate if you meet requirements) | |
Pros and cons of Current
| | |
| --- | --- |
| | |
| Stellar 4.00% APY on up to $6,000. | Not an interest-bearing account |
| | $2.50 out-of-network ATM fee |
| No-fee withdrawals at more than 40,000 in-network Allpoint ATMs in the U.S. | Can't overdraw from your account without the Overdrive feature |
| Savings Pods available to set individual savings goals | |
Savings Account
| Varo Savings Account | Current Saving Account |
| --- | --- |
| Begin earning 1.20% and qualify to earn 5.00% if you meet requirements | Earn 4% APY through Savings Pods |
| No monthly service fees or minimum balance | No monthly service fees or minimum balance |
| Varo Advance has no overdraft fees, no unexpected fees, and no unfair late fees. | With Overdrive™, overdraft up to $200 without any overdraft fees. |
| Receive direct deposits of $1,000 or more within each qualifying period. | Get paid up to two days faster with direct deposit. |
| Up to 6 free withdrawals or transfers per statement cycle. | Earn up to 15x the points on swipes, so you can cash in on the purchases you make every day. |
Checking Account
| Varo Checking Account | Current Checking Account |
| --- | --- |
| No Minimum Balance Requirements | No Minimum Balance Requirements |
| 18 years old or older eligible | Overdraft up to $200 without any overdraft fees |
| Out of Network ATM fee $2.50 | Faster direct deposits (up to 2 days earlier) |
| 55,000 AllPoint ATMs around the world for free | 40,000 Fee-Free ATMs |
| There's a limit of $5,000 per transfer and $10,000 per month for transfers to an external account. | $500 daily maximum in ATM withdrawals and $2,000 daily maximum in card purchases |
Winner:
As compering between Varo vs Current offers and features. Varo makes your regular banking activities easier – direct deposits may hit your bank account two days early, you won't pay foreign transaction fees, and you can deposit cash.
By contrast, Varo offers free checking accounts with no minimum balance requirements. There is also a high-yield savings account, no banking fees, and an exceptional banking experience at this institution.
According to Google Play, Varo's customer service is excellent. It has a rating of 4.7 stars out of five.
Current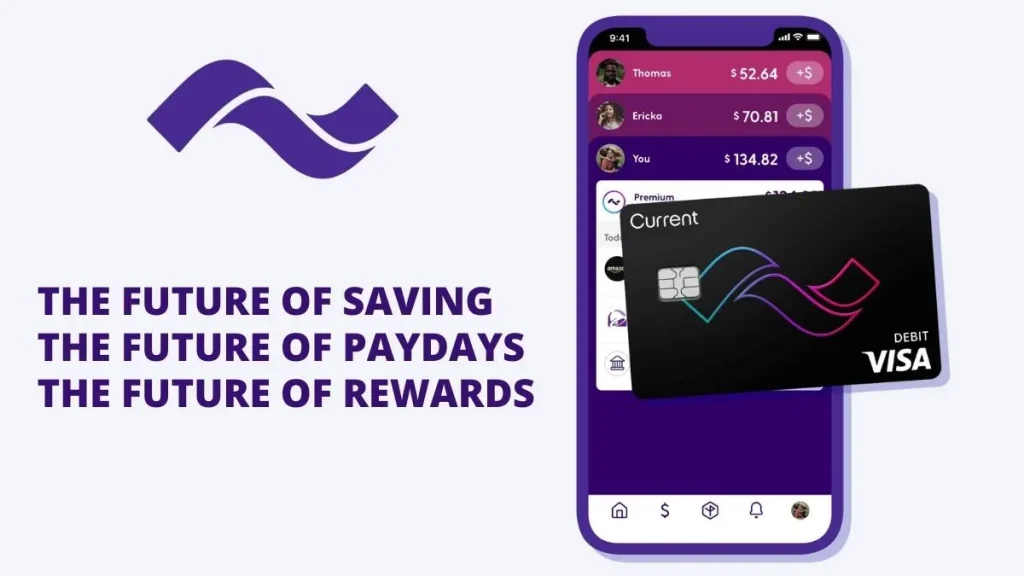 Current is not a Bank. It is a mobile-only financial technology company that offers banking services and products for adults and teens. Anyone over the age of 18 can open a hybrid account, which means checking and saving will be combined.
Current is NYC based neobank offer another alternative to traditional banking. While Current is not a bank, its banking service is issued through Choice Financial Group (FDIC Member). Current offer two types of account, a basic account with no membership fee or a premium account which may fee $4.99 monthly charge.
Varo Bank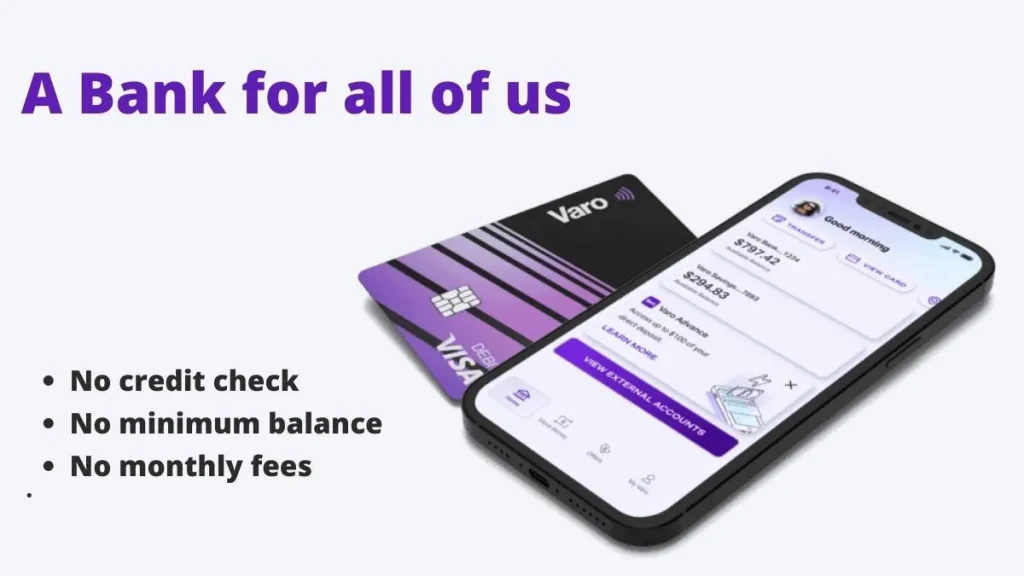 Varo is an all-mobile firm that offers checking and savings accounts and no monthly fees or minimum balance requirements. Varo also has a broad ATM network and automatic saving tools. While Varo has no branches and offers a lot to offer the right customer, it will not be a good fit for everybody. The reason is you have to pay third-party retailers to deposit your cash.
All Varo accounts are insured by the FDIC (Federal Deposit Insurance Corporation), which expands its banking services to provide the best banking experience.
Varo vs Current: Which is more trustworthy?
Both Varo and Current are legitimate and trustworthy and offer fee-free accounts to make managing your money easy. Both institution funds are safe because these accounts are usually FDIC insured through a partner bank. Varo is best overall because it has a cash advance program. Varo customers have access to more than 55,000 fee-free Allpoint ATMs. However, Current has limited feature availability.
Varo vs Current other products
Varo is a larger institution that can meet a much wider range of banking needs, so anyone seeking other financial products should turn to it.
| Varo | Current |
| --- | --- |
| Credit cards | Current Visa debit card |
| Home loans and refinancing | |
| Personal Loan | |
| Money Market Accont | |
Varo vs Current branches and ATMs
Branches
0
0
ATMs
55,000
44,000
Customer service
Phone 24/7
Social media
Live chat
Email
Help is available 24 hours a day, 7 days a week
Email
Live chat
Bottom line
Both of these digital banks offer competitive financial products that may be a good fit for your needs. You can choose Varo if you want a wide product selection and consistently high rates, or Current if you want to manage your money with a mobile app, but you can overdraft up to $200 without paying overdraft fees. Make a wise choice!