Samsung remains the global leader in the smartphone market. In India, however, it has many competitors in the Indian market. The biggest one is Chinese competitor Xiaomi that has filled its buckets in terms of sales because of its competitive and low price points. As a result, Samsung has come up with a new strategy to cover all price points. Here we will do Samsung A20 Review.
Its Galaxy S and Galaxy Note phones compete with it in the premium segment. The A-series has been designed for those looking for a good mid-range smartphone. On the other hand, the M line-up was supposed to include an attack on the part of the budget controlled by Xiaomi. So in this blog, we will give you a tour of the Samsung A20 review.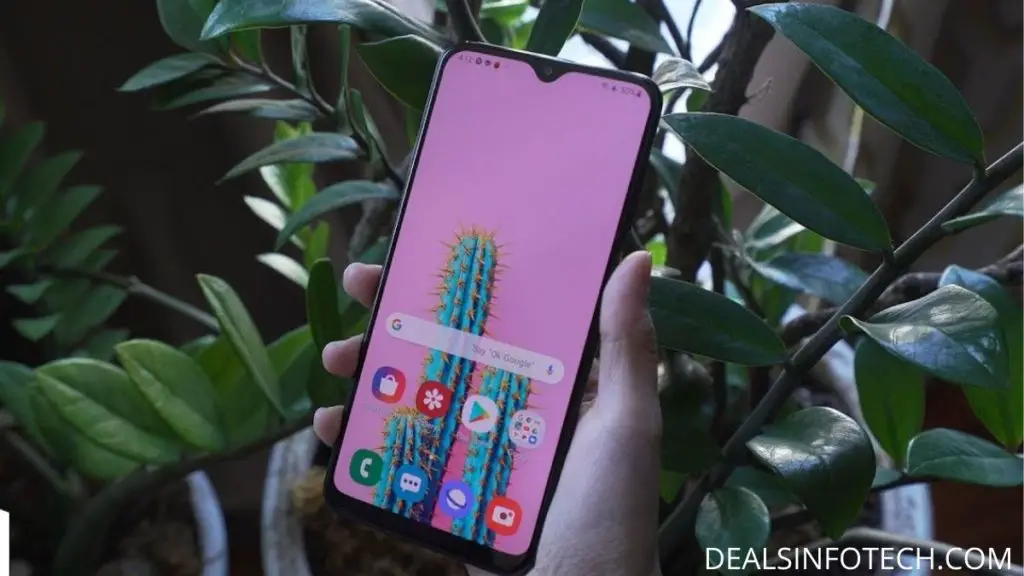 As the Samsung Galaxy A20 shows, it still does some trade-offs functionality, design, and screen quality. But Samsung's latest budget phone also takes great photos and packs a durable battery, making this device an exciting choice for budget-loving consumers.
Let's find out the new Samsung Galaxy A20.
Samsung A20 Review
Samsung A20 Design and Build Quality
The Samsung A20 shares its basic design with the M20. The body is made entirely of plastic that looks glossy with a great finish. The built quality is very strong, but the steel frame would be better for the structure's reliability. As you would expect from Samsung, the build specification is always good. However, there are a few places like the USB port and the speaker grills that look messy. In addition, the volume rocker has a touch of inconsistent response.
 The phone features a retractable fingerprint sensor. The rear camera, however, comes out slower. Going forward, you get a thin bezel design. The phone has a water-drop notch just like in other devices introducing in their phones.
Samsung Galaxy A20 Display
As everybody knows, Samsung completely nailed its competitors in display quality. The phone features an excellent 6.4-inch HD + AMOLED screen. It offers amazing contrast and bright colors that are rarely seen at this price bucket. The AMOLED panel offers superior brightness, proximity to neutral whites, and an option to choose between 4 color settings. The screen is not sharp enough, but it is bright in the eyes, well balanced, and crispy.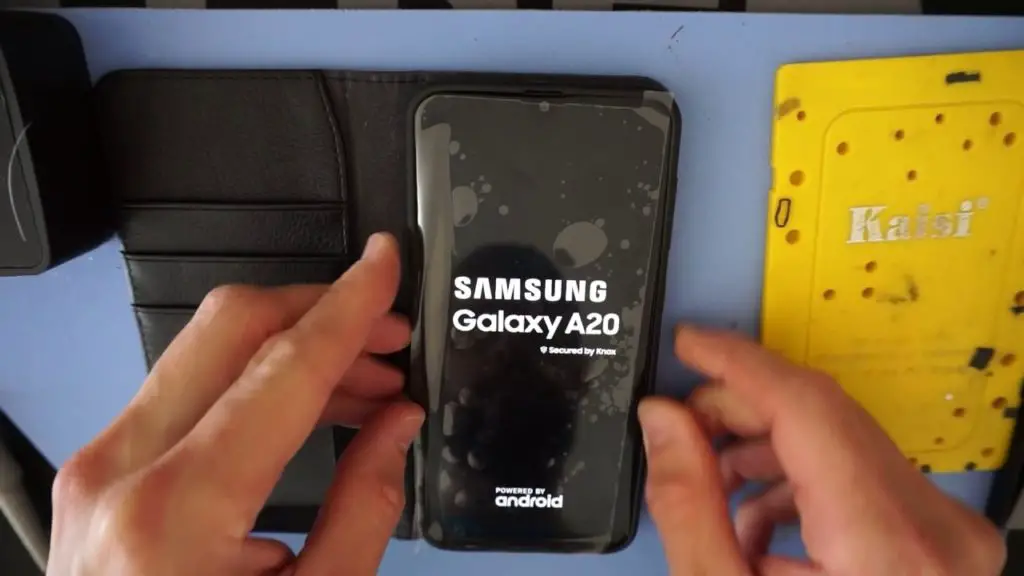 The display offers deep blacks that will enhance the colors on screen, and its viewing angles are also amazing. The same price phones with LCD screens cannot be the same as Samsung's OLED panels. Samsung is one of the largest OLED panels in the mobile industry, and it is making wise use of that position to its advantage in its smartphones. Let's get started with Samsung Galaxy A20 Review.
Samsung Galaxy A20 Software and Performance
The Exynos 7904 chip empowers the Galaxy A20 that is a good option for budget-friendly smartphones. The use of a less powerful chip helps keep the A20 costs lower than the A50 of Exynos 9610, but also makes the trade more efficient.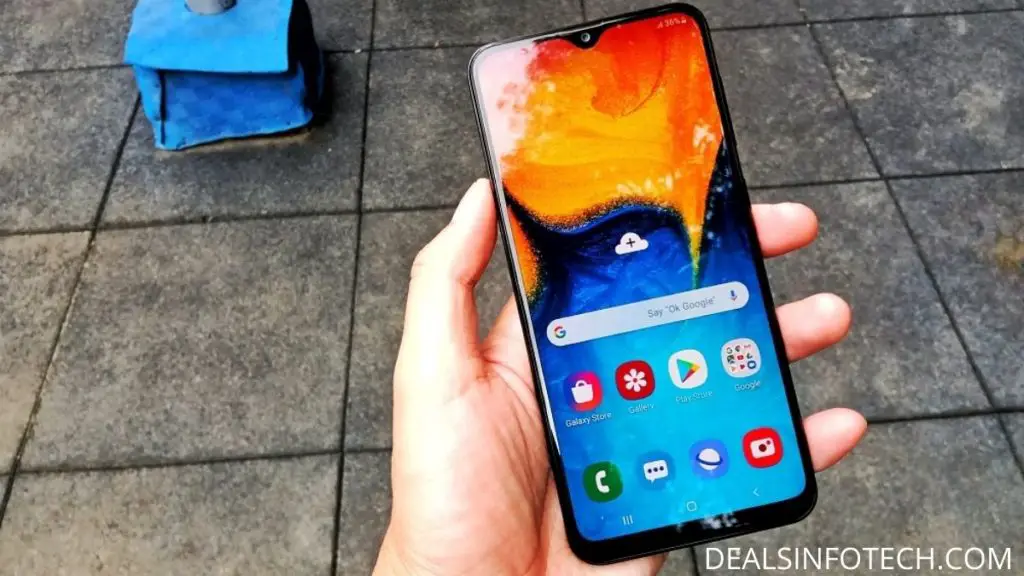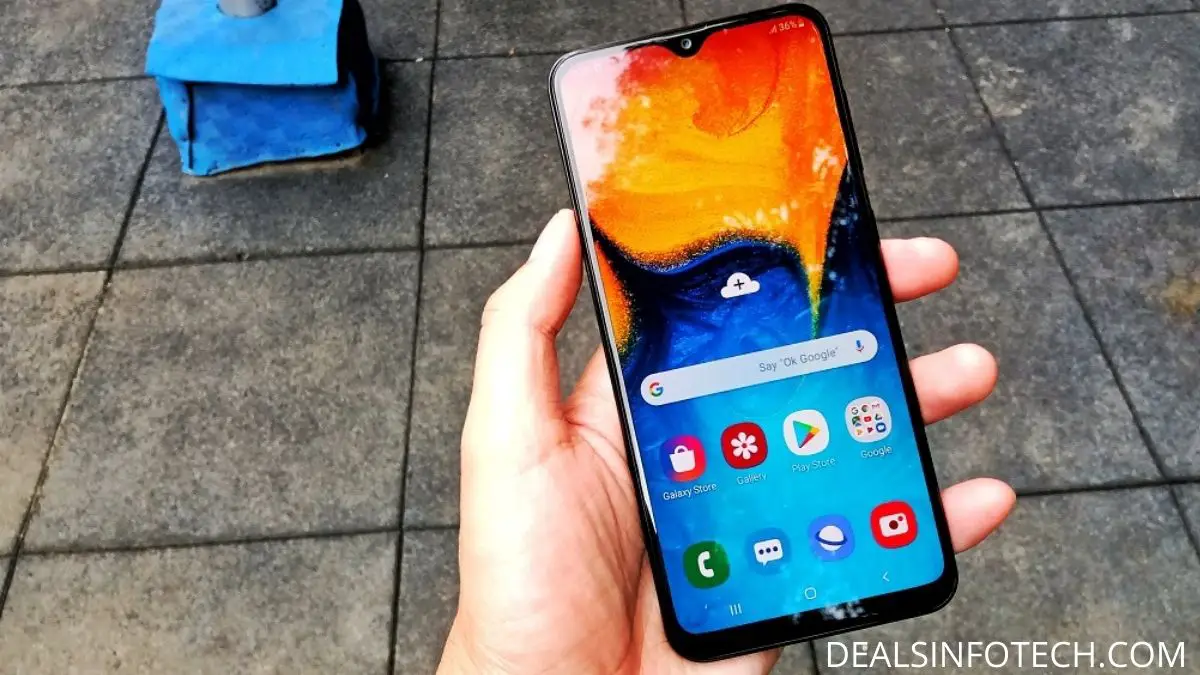 The A20 is not designed for gambling, however, for all budget smartphones. Asphalt 9: Legends, for example, had a level of frustration and frustration, and behind the phone, it was hot; you will also find the fingerprint sensor a bit slow with some high demanding apps.
I didn't see any drop while swiping through the home screens or bringing the app drawer. However, the phone often stutters while doing most of the work. And if you have over half a dozen apps running in the background, switching between them requires you to tolerate unusually long loading times. On the bright side, the Samsung app drawer search feature works faster than it did on the Galaxy A70.
However, In my own words, I noticed a slight stutter while playing the games. Switching to low settings fixes this problem. Considering its price, this handset with Exynos 7884 chip paired with 3 GB RAM works well.
The speaker board on board is big enough for you to enjoy random YouTube videos. But if you plan to watch a movie, you are better off with earphones or a Bluetooth speaker
The A20 received a 4,174 Geekbench 4 score, which measures the entire system's performance, compared to the A50 result of 5,200. The A20 also followed the Moto G7 Power with its Snapdragon 632 processor, which received 4,814 from Geekbench. Now it would be an easy task to choose from.
Samsung Galaxy A20 Battery Performance
The Galaxy A20 comes up with a 4000mAh battery with fast charging support. The overall battery pocket is awesome and can easily last longer than a day on most days. The fast charger is wrapped in a box. In case you don't know, Samsung is slowing down with fast charging on phones. The maximum output for fast charging at 15W, and it continuously wrapped in the box of flagship smartphones like the Galaxy Note 9 and Galaxy S10.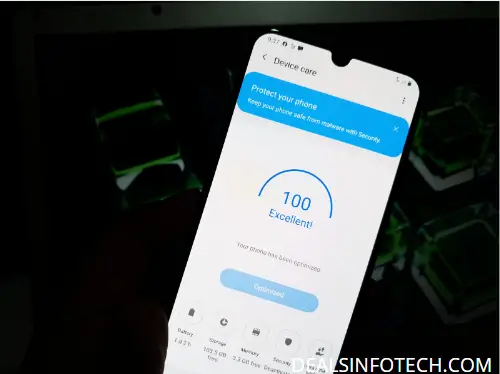 So, yes, fast charging is moderately faster, but it is still as important as the profit at this price point. The battery charges up to 35 percent for the first 30 minutes and takes less than two hours to fully charge.
Samsung Galaxy A20 Camera Performance
Samsung always makes its prior focus on its cameras. The interface of the phone camera is straight. You can swipe to switch between standard panorama, live bokeh effect, and video mode. Additionally, there is a pro mode that allows you to adjust the white balance, ISO, and shutter speed.
When it comes to image quality, a standard sensor captures more detail than a wide range. The latter has a significant problem with drum distortion.
A wider lens, however, is better at producing color. Photographs were taken by a standard 13 MP camera show a cool blue tone with washed colors. On the other hand, the 5 MP wide lens has a warm natural tone with a very strong range.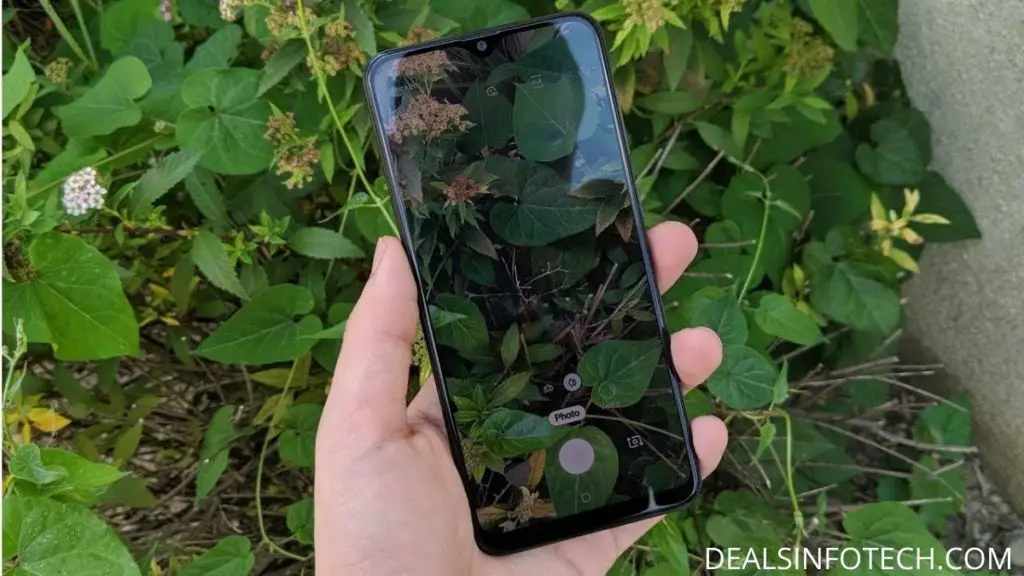 The Galaxy A20 can lock fast focus on the outside, but not inside. The camera is laggy to measure with tricky shots or a shotgun with light sources in the background. Portrait mode (live focus) only works when the camera detects a close face. Software is enabled and sounds less efficient.
The Galaxy A20 records full HD videos at 30 fps. Due to the lack of any local stabilization system, the videos look like jigsaw puzzles. The device has an 8 MP front-facing camera. Samsung added a standard and wide mode to this fixed focus camera function. In fact, however, it is easily accessible with different zoom levels. Camera beauty mode adds enough glow to your face to make you look stunning.
Samsung Galaxy A20 Pros and Cons
Overall, Every smartphone has its Good things and bad things associated with its functionalities, so we have compiled a list of Pros and Cons with this Samsung Galaxy A20 review. Here we go-
Premium design
AMOLED display
Dedicated card slot
Excellent battery backup and fast charging
Excellent software
Inconsistent Performance
A wide-angle camera sometimes suffers a lot.
Low light camera quality is not up to the mark.
Sound output is just ok, not better.
Final Verdict
Galaxy A20 comes with a decent display and minimal visual performance – the long battery life of the phone and the cameras is better than the average one on this price bucket. The plastic body invites scratches, but the case served as a simple solution to the issue. You can buy this on Amazon or Flipkart
In this complete Samsung Galaxy A20 Review, it is shown that the design is amazing; the phone is integrated and functional, the One UI software is very attractive, and the AMOLED display that has always set up its benchmark comes with this smartphone serve and make this A20 a great deal.
At the same time, chipset selection and performance adjustment limit the phone to basic uses, especially when you consider the Galaxy A20. But overall, as normal day-to-day usability, and with a pocket-friendly budget, one can definitely go for this smartphone. 
More Under DEALSINFOTECH.COM
Popular Phone In India 2020
Top 5 Slimmest Smartphones of 2020
OnePlus Nord Review: Is it Worth the Hype?
REDMI NOTE 9 Review