Intex does not need any introduction in the Indian marketplace. It was India's second-largest mobile phone company by sales. The company has been in India for a long time and has a variety of products on offer ranging from mobile devices to TVs.
The company delivers computer products such as TFT-LCD monitors, notebooks, CRT monitors, personal computers, and computer peripherals, including add-on cards and products, cabinets, Ethernet cards, and switches, fax modems, keyboards, mice, SMPS and UPS systems, and webcams. It also gives consumer electronic products such as MP3 players, DVD players, headphones, home theater systems, and speakers and subwoofers, power electronics including home UPS systems, CRT and LCD televisions, and mobile phones and phone accessories.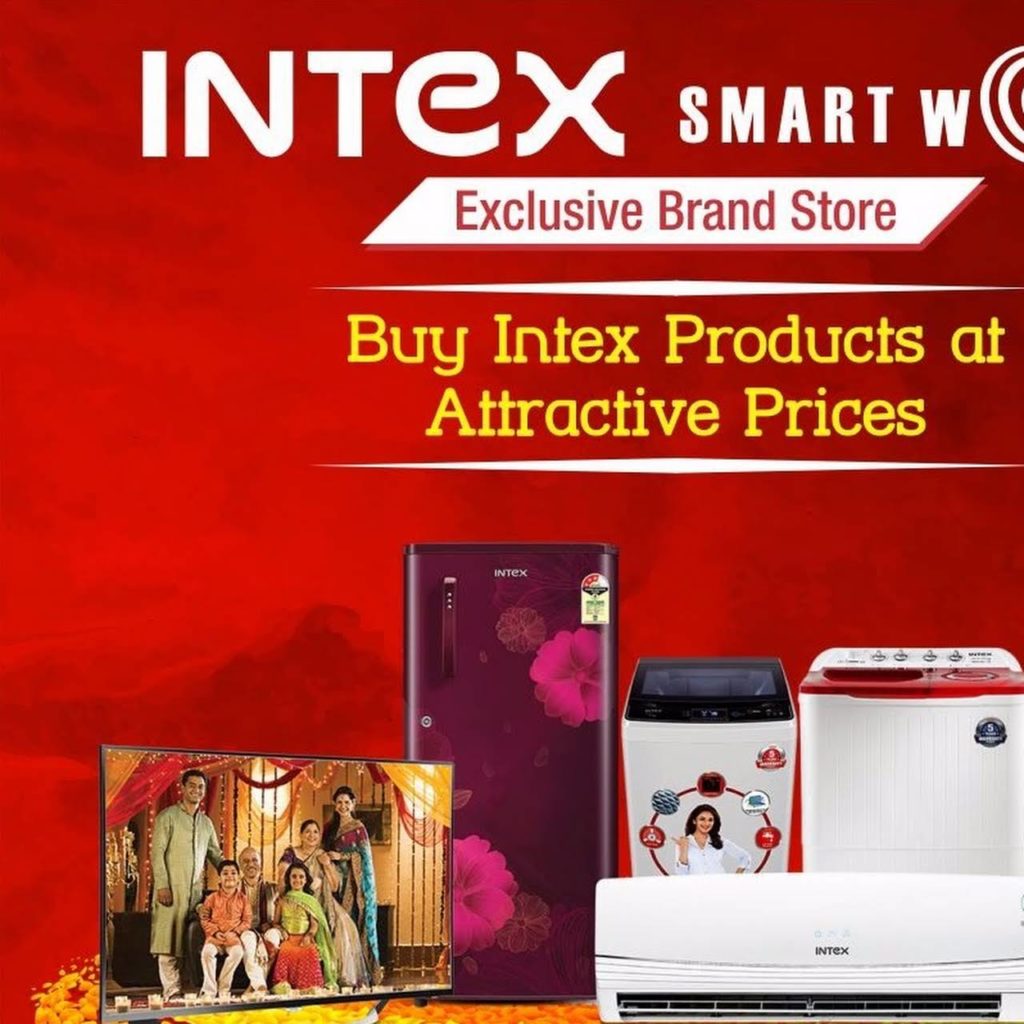 No matter how much China is manufacturing cool and smartphone but it will always come on India's best and featured phone. So while the world is busy talking about expensive brands like iPhone, Samsung, One Plus, and many more, let's shift our focus on Intex accessories and gadgets he manufactures.
Check out: Best 5G Mobiles In India
Variants
Intex Mobile Phones
Intex is an Indian handset manufacturer which spins around from making computer peripherals. It begins with feature phones and now also makes Android smartphones. It is one of India's biggest smartphone creators. Its latest mobile launch is Staari 11. The smartphone was launched in September 2018. The phone approaches with a 5.00-inch touchscreen display with a resolution of 720 pixels by 1280 pixels.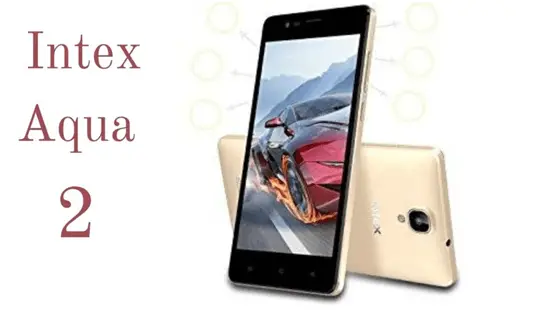 Intex does provide some of its best features, but the other phones are more advanced. Intex mobile phones are not at all costly. It comes on every range of 1000-9000 max 10000. It's expensive phone, Intex Aqua lions, cost Rs. 8499 only. Branded phones like Samsung, iPhone, Vivo, Realme, and many more provide us with features like fingerprint sensor, best camera quality, more storage, better battery life, and many more. These you won't get on this brand.
Intex Washing Machine
You won't see that much Intex phone on the hands of other people, but yes, you will surely find many people use the this brand's washing machine. You will find it worth having such a washing machine. Less costly and more deserving. They also provide us with a sound warranty system. It's correct that Intex does not give more features on the mobile phone, but it does not leave any chance to advance the technology on his washing machine. They provide us with a good LED display screen, water inlet Selection: Cold, Automatic load systems, good revolutions per minute, and many more useful features.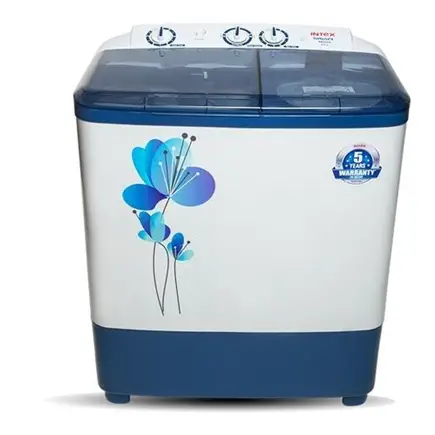 The fully automatic washing machine will make your washing procedure fully automatic. This possesses only one tub for both washing and drying. It will pour water automatically for wash and rinses. It is very famous for the washing machine.
Intex Speakers
Speakers of Intex are not so costly, but yes, it does not have that quality which other brands provide us. It gives us a bold design, which makes it attractive. But you will find it too loud, and the voice is not appropriate to our ears.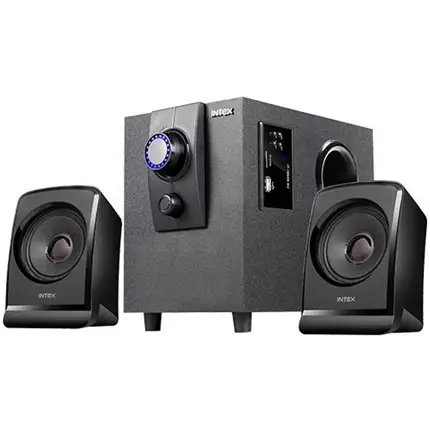 So I recommend you not to buy this brand's speakers it has no good. Speaker has an advanced feature of connecting the phone via Bluetooth. The speaker can be accessed from a range of up to 7 to 10 meters.
Intex Power Bank
Intex provides us with the best power bank. I must say that it gives us a good battery life and more advanced features. The power bank is not so costly; it is very affordable. It provides us with elegant looks which make it more attractive.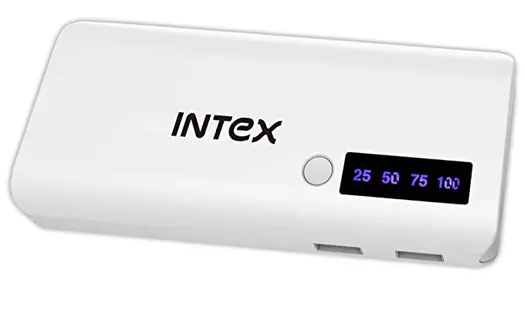 Let's take Intex Power Bank 10000 mAh- Power 05 as an example. The latest model cost Rs. 778 only provides us with a one year warranty period, LED Indication, 10000mAH, and reasonable power requirement (Input 5 V, 1 A, Output 5 V, 2.1 A) and many other exciting features. 
Intex Televisions
Fully advanced technology. This company doesn't leave any chance to upgrade every model of their televisions. It comes in every size and features. Size starting from 22 inches to 55 inches.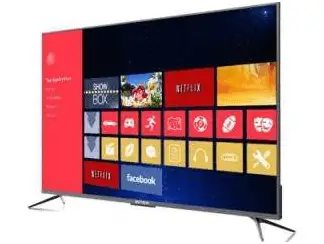 Intex 55 inch full HD Led TV cost Rs. 43999 only provides us with the best feature. It's not a smart TV, but you can play Netflix and many entertainment apps here via amazon stick.
Other Intex Accessories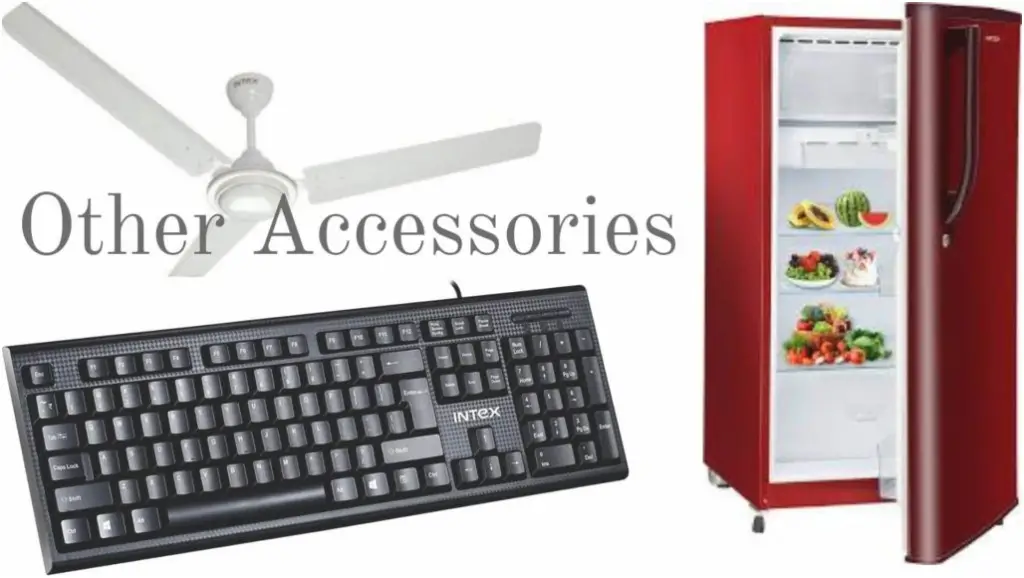 Refrigerators are the costliest product Intex company sells. It provides us with the best filling capacity, control option, best cooling technology, and many more. Intex fans, some fans are good and have decent motor speed and give very cooling air but the lack it is very noisy. Intex also gives us the best keyboard with stylish design. It also has a soft touch key and has less weight.
Intex Service Centre
You will find the its service center in every city as it is an Indian company so that you will find at least one service center in each state. Plus, it gives us the best service you can call them anytime. If you have any problem with the product you bought from this brand, you can always call on Intex customer care number 0120 489 5555. They are available 24*7.
Check out: Best Phones for Camera Under 25000
Intex Home Appliances Customer Care Details
Number- 1800 108 5555
Home Appliances/ IT Products/ Mobile & Accessories- 18601085555
Telecom Monday to Saturday (10AM to 7PM)- 01204028800
SMS Service- 9582943043
FOr Consumer Durable & IT Products- 01204895555
Email
FAQ's
It is an Indian handset manufacturer that pinned from making computer peripherals. It started with feature phones and now also makes Android smartphones. It is one of India's biggest smartphone makers.
Narendra Bansal is the CEO of Intex
INDIA
Intex is a very well known brand in the air mattress industry and makes some very affordable products. Intex lacks in customer support it makes up for in inexpensive products and features that are more typical of a more expensive air bed.
Intex is known for making budget sector smartphones averaging around Rs 5,000 range. As a fallback option for their smartphones, the Intex IT-PB11K power bank is an excellent and affordable budget option. Available in Black and White color, the power bank comes with 3 output ports.
Intex's 49-inch television could very well have been the best in the segment and had Intex not priced at so high. At Rs. 39,990, it's unable to outperform the much cheaper. It's a good TV, just not the best.