Ibotta is a great cashback app to easily earn money back on purchases you would make anyway. Moreover, you can redeem your cashback as actual cash deposited directly to your bank account. The app features over 300 plus retailers that offer cash rewards for shopping at grocery stores, restaurants, drugstores, etc. Major retailers like Walmart, Target, or Sams Club, where you can purchase through the Ibotta app. Also, you can upload your receipts to the app ad receive cashback to your wallet within 24 hours.
In this article, we'll take a close look to know about Ibotta before you purchase groceries through the app.
Ibotta Pros and Cons
| Pros | Cons |
| --- | --- |
| Free to use | You need to add offers before shopping |
| Feature over 3000 plus retailers | Have to watch ads |
| Welcome Bonus | Limit of $20 for cash outs |
| Eran Cashback on every Purchase | |
| Earn rewards on referrals | |
Ibotta Pros and Cons
What is Ibotta?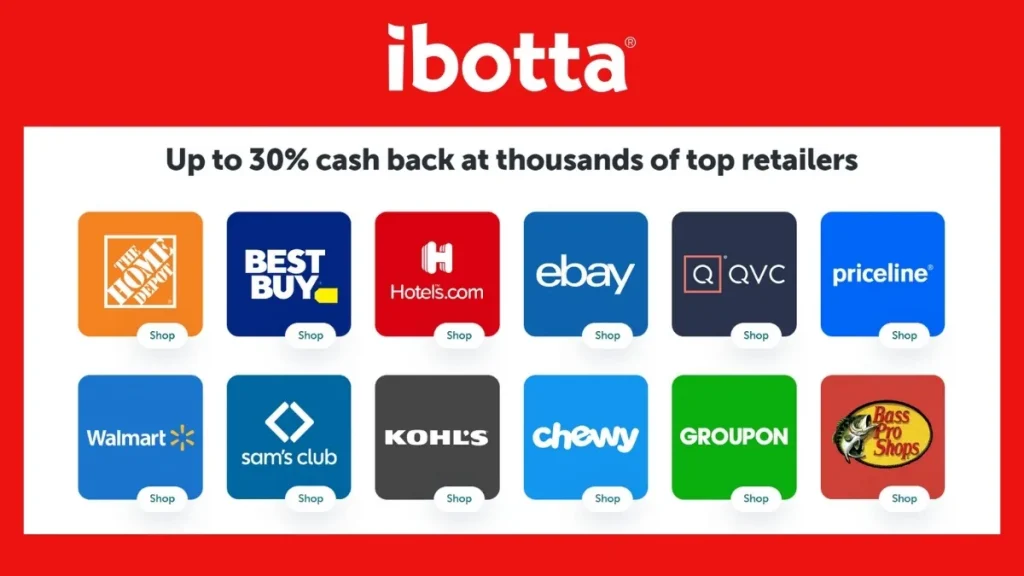 Ibotta was founded in 2011 by two brothers who wanted to create a better way to save money. Since its inception, they've grown from a simple idea to a $1.2 billion company. Since, Ibotta has paid out more than $1 billion in cash rewards to more than 30 million users, according to the Ibotta website. Ibotta is partnered with more than 300 retailers, restaurants, movie theaters, convenience stores, home improvement centers, pet stores, and drug stores.
How does Ibotta work?
Ibotta is a free app that allows you to earn cashback on shopping from your favorite in-store and online stores. The app is partnered with 300 plus retailers.
Browse offers from your nearby grocery stores. You'll need to download the Ibotta app and create your Ibotta account to earn cashback. Once you have set up your account on Ibotta, you can find nearby stores listed on Ibotta. Once you click on a store, you'll find tabs across the top to help you find what you're looking for.
Step 1: Download the Ibotta app and complete registration
Step 2: Add offers through Ibotta, then go shopping at a supported retailer
Step 3: Redeem eligible offers in-store or online.
Step 4: Get cash back!
Ibotta will allow you to claim the cashback when you've made the purchase. You can transfer the cashback to your bank account when your account reaches a minimum of $20 in earnings. 
Claim Offers With Ibotta's Browser Extension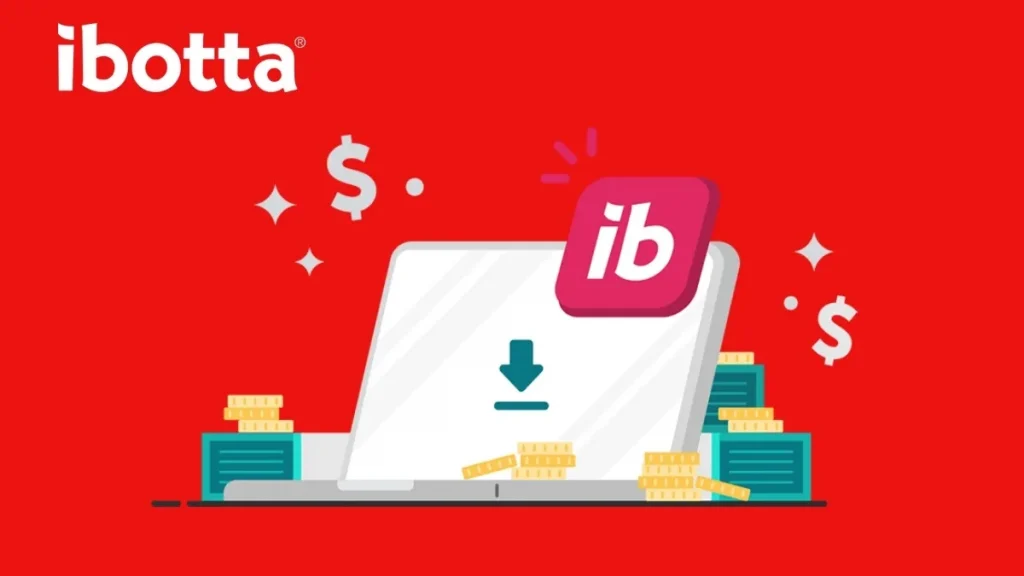 The Ibotta browser extension makes earning cashback easy. Earn real cash back at thousands of online stores with exclusive offers.
Ibotta Extension work similarly to Topcashback and RebatesMe extensions. With the Ibotta Browser extension, you can compare the prices and set the drop alerts. All you have to do is add this tool on your Chrome extension and browse your favorite products across the web. You can only claim the offers with Ibotta browser extensions.
How it works:
Download the extension: Add the Ibotta browser extension to chrome and log in to your account.
Activate Ibotta Extension: Activate the extension. Shop online as you do, Ibotta extension will let you know if cashback is available.
Earn Cashback: Your cashback is added to your earnings dashboard once the pending period is completed. That's it!
Track any product: If there is a product out of stock, you will turn on the notification of a specific product and let you know when it's restocked or the price has changed!
Earn up to $20 in welcome bonuses
Ibotta is one of the best ways to make money by doing something you already do. With Ibotta, you can earn cash back on items you already buy from the grocery store, so you can use it to save money.
Ibotta is offering $20 welcome bonus for new users who sign up through the referral link.
Ibotta sign-up bonus terms:
You must be a brand new Saver on Ibotta.
You will not be eligible for the Welcome BonusBonus if you share a device with another Saver. Your Ibotta account must be the only one on your device. You cannot share your device with another Saver who referred you or have a second account with Ibotta.
You must redeem offers. As described in the bonus details, new Savers must redeem offers in order to qualify for a Welcome bonus.
How To Get $20 sign up Bonus:
Download the Ibotta app using this link to lock in your referral bonus.
Create your account and complete the process.
Redeem 1 offer within 30 days to get the $10 welcome bonus added to your account.
Redeem 10 offers within 14 days to qualify for the additional $20 bonus.
Get Paid to Refer Friends
Once you become an Ibotta saver, you will receive $20 for every successful Ibotta referral bonus. Before you go through the referral program, read the rules, or else you could be disqualified if you do not meet the qualifying rules.
Is Ibotta Legit?
Many people still beware of using Ibotta because there are all scams.
Ibotta is a legit app where you can earn cashback for every purchase on your favorite store. Millions of users save hundreds of dollars each year by using the Ibotta app.
The app is completely free to use and enables you to save money on any purchase you make – whether you're purchasing groceries, new clothes, or anything else you need.
Is Ibotta Safe?
Ibotta is a legitimate company that earns a small commission whenever an item is purchased through the app.
This business model is called affiliate marketing. They reward their users and share a cut of those affiliate commissions rather than keeping them all for themselves. It's a win-win situation for everyone!
Ibotta collect several data coints from it's users. According to Ibotta privacy policy, the company said, "our partners and we will use the information we collect from and about you in many ways to help you shop and learn about your shopping habits."
Ibotta is also partnered with leading payment processing services that undergo routine security audits. All of your payment information is protected with 256-bit bank-level encryption.
Ibotta Customer Care Service
To get any inquiries related to Ibotta Rewards (Ebates) or cashback, please go to https://help.ibotta.com/
Ibotta doesn't have chat support, but you can get assistance via Email or phone. Below are the Ibotta customer care details:
Email:
accountsupport@ibotta.com
affiliate@ibotta.com
Customer Service Number:
Corporate Office Address:
Ibotta, Inc.
1801 California St, Suite 400
Denver, Colorado 80202
United States
Conclusion
Hopefully, this article has helped answer some of your questions about Ibotta. If you have any other questions, feel free to reach out and we can help you out!