Avast, the leading VPN service provider of high-quality with complete security and privacy for both homes and businesses. With affordable payment options and a reliable, secure connection, Avast is a top choice for anyone who wants to stay safe online. Avast uses AES 256 key security standards that keep your information confidential.
With so many VPN providers out there, it can be difficult to decide what is right for you. Today In this full review of Avast, I will show you how Avast stands out and why you should consider using Avast as your next VPN provider. Now let's move towards Avast VPN reviews
Avast VPN Review
Speaking of speed, Avast still offers the highest speed for users worldwide and is continuously being updated as the top ten providers when it comes to speed. Speed ​​and safety are two of the biggest concerns for VPN users, and the good news is that Avast is a leader in all speed and security. And it will be interesting to know that many big organizations totally rely on Avast when it comes to security concerns.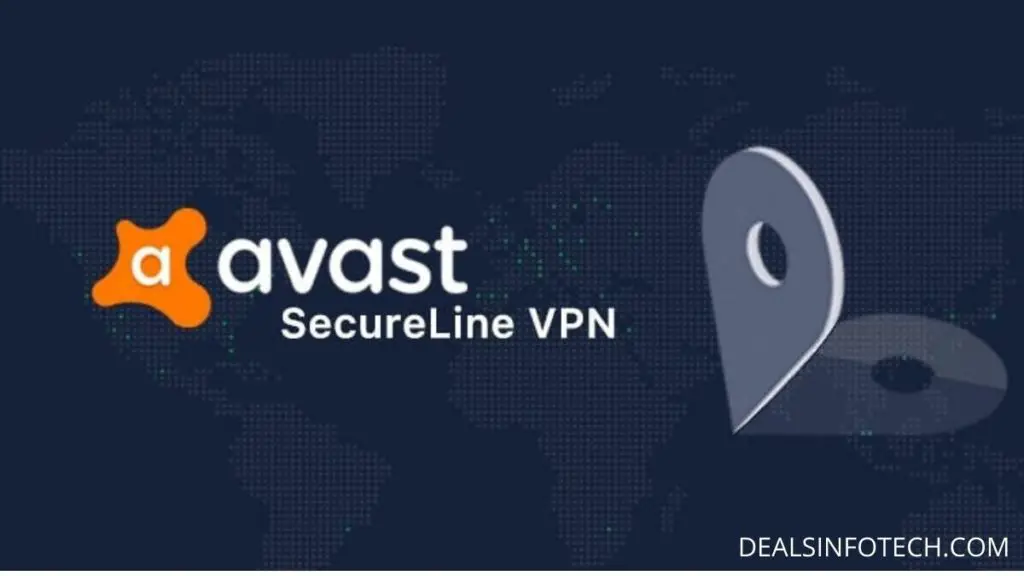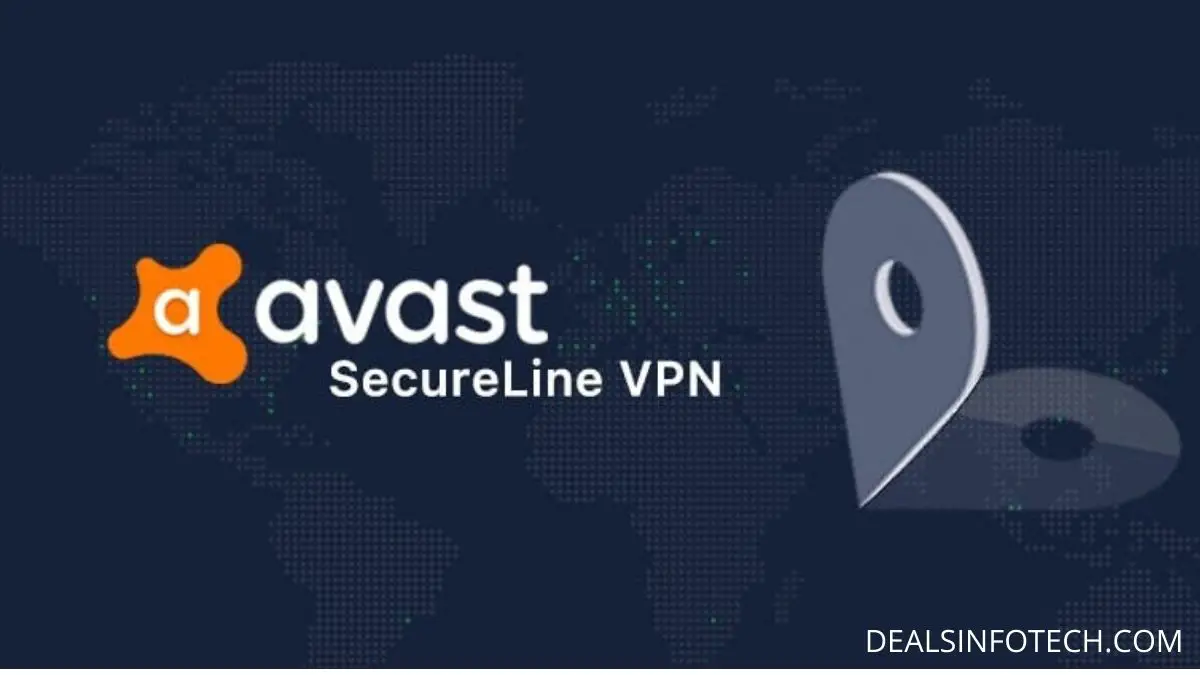 Best of all, Avast gives you a seven-day trial on all your devices, allowing you to test the app before committing to a purchase. After the seven-day trial, you will be notified that you have purchased your application to continue using the app. Not many VPN service providers offer a trial, which is one feature that makes Avast stand out from the competition.
Avast Speed: Is it the Fastest? 
In this Avast VPN review. We will talk about the speed Avast is constantly working with increasing speed and drop-off, and those efforts are rewarding. Speaking of speed, Avast offers some of the fastest VPN speeds available today. Avast makes it easy to stream movies, games and download large files while maintaining high speed.
You can connect up to five devices to your VPN service simultaneously and still have plenty of bandwidth to do the things you love. Avast VPN supports up to 2 Gbit / s without bandwidth limits.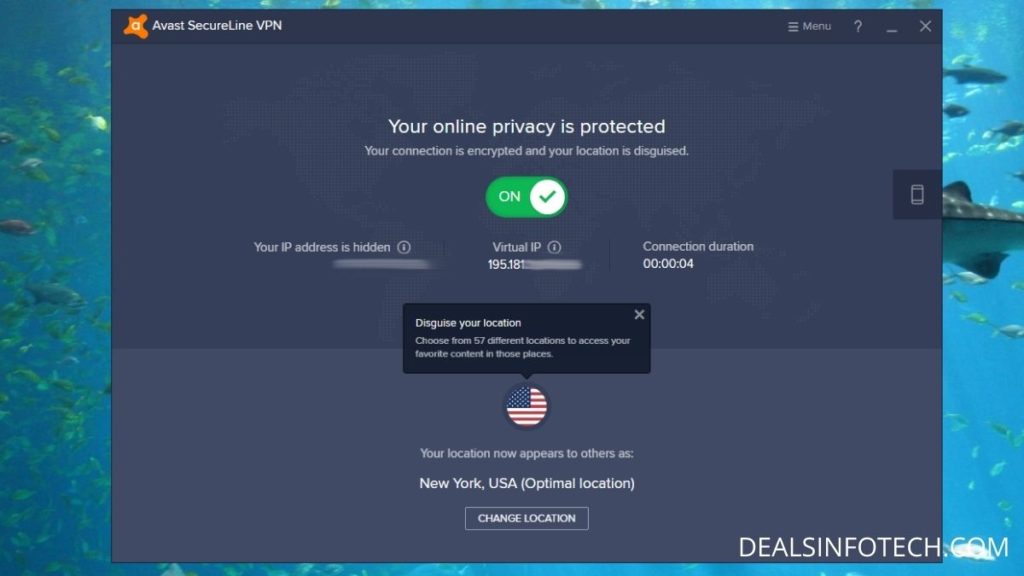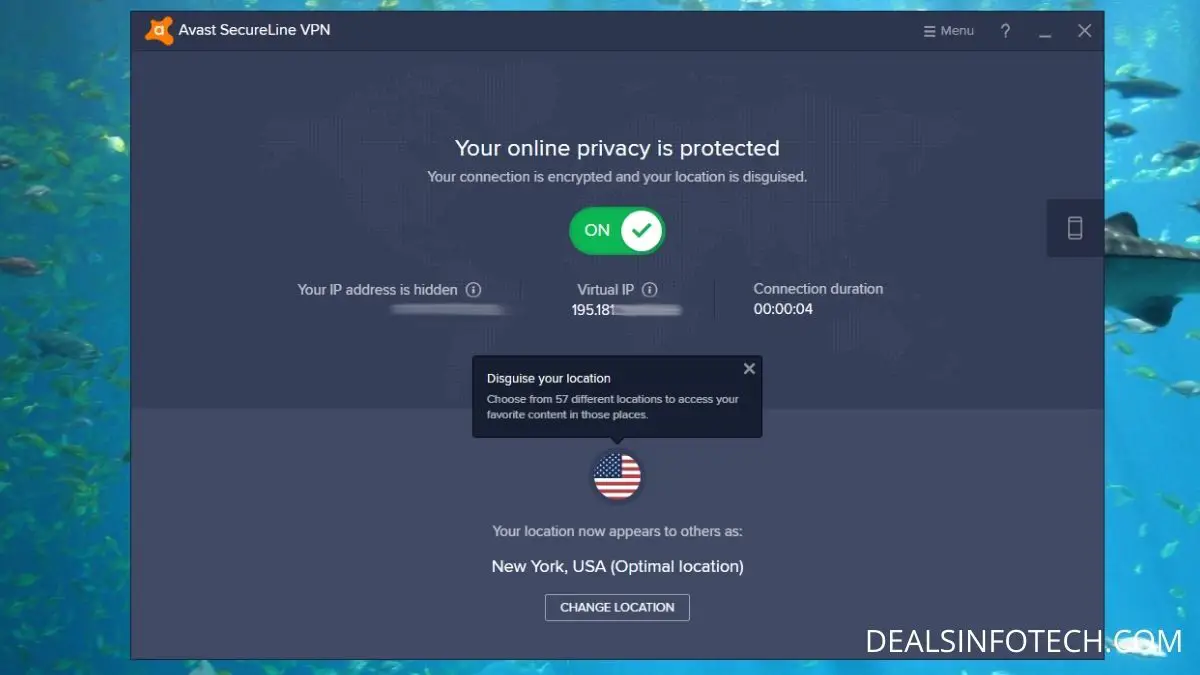 By adding servers and increasing the capacity of existing servers, Avast pushes VPN speed limits, providing reliable, consistent global connectivity. Even at very high loads, Avast servers can handle up to 600 Mbits / s, giving you enough speed beyond browsing, streaming, and downloads throughout the day.
London, UK
Download (Mbps) 31.43
Upload (Mbps) 5.99
Istanbul, Turkey
Download (Mbps) 31.32
Upload (Mbps) 5.71
Frankfurt, Germany
Download (Mbps) 31.43
Upload (Mbps) 6.04
São Paulo, Brazil
Download (Mbps) 30.77
Upload (Mbps) 3.20
Johannesburg, South Africa
Download (Mbps) 29.17
Upload (Mbps) 5.92
New York City, U.S.
Download (Mbps) 31.35
Upload (Mbps) 6.03
Average
Download (Mbps) 30.91
Upload (Mbps) 5.48
Avast Server: Is Availability Rocks?
Avast VPN currently works on servers in around 30+ countries and 60+ cities, with many sites added regularly as they are continuously working on it. Granted, this is not a very attractive server network, especially compared to the biggest names in the world of VPNs. But yes, it is more than enough if you do not have high expectations of technology.
Available servers are marked on the client, so you should have no problems identifying the best streaming or migration options for your current location. You can also filter them across the continent for easy access. In this Avast VPN review Note that the server switch temporarily suspends your VPN connection and will interrupt any downloads that may currently exist.
If you are unsure of the appropriate server for your location, the software will automatically select it. You can always switch to manual selection in case you want to target a geo-restricted service.
When it comes to bandwidth recognition, Avast VPN provides its users with unlimited bandwidth and server switching.
Speaking of speed, Avast VPN servers have a theoretical output of 2 Gb / s. Still, the company admits that it usually reaches somewhere between 400 and 500 Mb / s, even if overloading the server.
Last but not least, you can use your Avast SecureLine VPN on up to 5 devices at a time, which is more than enough to cover your entire family without any possible interference.
Avast Security: Is it Reliable?
Offering world-class security agreements, Avast is the industry leader in terms of online privacy and security. The most Powerful tools and resource use by Avast keep your information safe and secure online.
First, Avast hides your I.P. address and allows others to identify your traffic as a single shared VPN IP address. With millions of users sharing the same I.P. address, it is impossible to find it online.
In this Avast VPN review, I would like to tell you that one of the most important security procedures is the login policy. You know, When you browse the WWW without VPN, then your traffic, your history, and data are tracked and stored, Amazed? Avast servers do not have a strict login policy, which means that your information is not stored. There is no other way to get that fixed information, even if Avast itself is questioned.
 Using state-of-the-art encryption, Avast works hard to keep your information away from unwanted hands.
Avast uses the Advanced Encryption Standard with 256 bit-keys to protect your data with military-level encryption. Do not risk your data by browsing without a VPN service.
Avast Privacy: Am I in the Safe Hands?
Let's take a look at the data collected by Avast: in this Avast VPN review we have gathered some data use by Avast.
Personal Data – Your Name, Contact details, email address, marketing preferences, login password, I.P. address, payment card number, and social media accounts.
Payment Data – Your Name, personal address, credit card number, and your billing address.
Account Data – Your Name, physical address, email address, phone number, DOB, gender, and interests.
 Your Device Data – Operating system, Hardware data, Networks, Transfer pages, visited URLs, product events, and error logs.
One thing you must focus on is, your I.P. address is collected only when you use downloading and download software, and the company does not store it to connect your traffic to your device. If you download a free version of any Avast software, your I.P. will be recorded to link targeted ads to your account. Even Avast also uses cookies, analytics, and crash reporting tools in its software.
If you read properly, Avast's privacy policy states that the company will keep your payment data compliant with any legal obligations and exercise its legitimate interests when it comes to data retention. All other data will be deleted when it fulfills its purpose.
Avast will only disclose your data and those of its partners, third-party service providers, and public authorities when requested to do so by law. This company uses several technical, physical, and administrative protection measures to protect personal information from unauthorized access and harassment. So yes, you are in safe hands.
Avast Features: Now Tackle everything with Avast
When one talks about the features, Avast offers a solid list as part of its SecureLine VPN service. Avast not only focuses on reliable, fast, secure, open access to all of your favorite content but also provides world-class privacy. Here are some top features of Avast: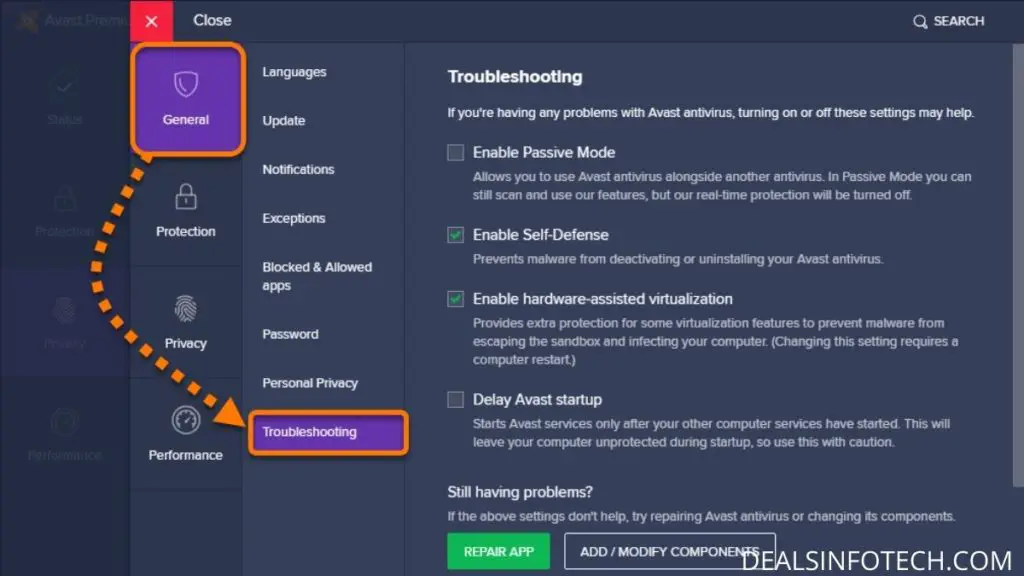 No, by this Avast VPN review you understand when VPN services call, it's easy to see why Avast is such a popular provider. Avast privacy protocols are built on OpenSSL and OpenVPN, which are the most reliable and most widely used security protocols available today worldwide. Paired with login policy and military encryption services, you know that your information is entirely secure.
In addition to industry-leading privacy and security standards, dedicated support and global speed benchmark set Avast high over its competitors., Avast offers an extra layer of protection with its tip-top service. As soon as Avast detects a failure on your VPN connection, your session is terminated, keeping your information safe from unwanted viewers. That's the power of Avast.
Avast Torrent: Happy Navigation to Peers
In this Avast VPN review we will talk about the Avast Torrenting.  Torrent is fully licensed and supported on Avast VPN, and there are even dedicated servers that you can access to make safe, secure, and fast streaming. These dedicated P2P servers are available worldwide, making it easy to connect and share files with peers.
When you access the Avast interface for the server connection, all P2P servers are marked on and allow you to quickly access the P2P server to share and download files worldwide.
Avast has provided P2P servers in the U.S., UK, Germany, the Czech Republic, France, and the list goes on and on.
Avast Pricing: Much Needed Information
Now move towards the Avast VPN review on its pricing. Avast gives its users flexible offers, from 1-month subscription options to yearly billing and 1/2/3 of supported platforms. Prices go as follows:
Android and iOS – 1 month ($2.99), 1 year ($19.99)
Windows – 1 month ($8.99), 1 year ($59.99), 2 years ($109.99)
macOS – 1 month ($8.99), 1 year ($39.99), 2 years ($59.99)
Multiple devices – 1 month ($8.99), 1 year ($79.99), 2 years ( $149.99), three years ($219.99)
Avast Customer Support: Yes!! They Care.
Avast has a dedicated support team ready to assist you with all your questions and concerns. You can call a specific support phone number to get professional level support with your VPN service. The team is available 24/7, and their team is excellent. They are very willing to help you solve your problems quickly.
Most VPN services have email support or live chat options, which can be slow and unreliable. While there is no email or Avast live chat option, the live support phone number is fast and responsive, making it easy to quickly solve your problems.
Together with the live support team, you'll gain access to a fantastic knowledge base for articles, tutorials, and videos to guide you. Just search the database or browse for items to find just what you need. The information is carried out in an exact, concise, and easy-to-understand way, and it's stunning to know that even beginners successfully set up and use Avast's VPN services.
The Final Battle
We have packed this blog with complete Avast VPN reviews; If still some reviews may be left, we have compiled an overall summary for this-
A VPN has an easy-to-use application, fast connection speed, and access to geo-restricted content on popular streaming platforms; this is good to get information, including Netflix. However, they are not made on our list of the best Netflix VPNs because there are competitors in the market that offer the best speed, server coverage, and ease of use.
Avast VPN offers a good service, but when the competition comes in, it still costs more than the top VPNs in the market that come with advanced features. Avast needs to work on this. You can also buy or download Avast VPN from HERE.
VPN still has room for improvement in some areas. May you enjoy the further upgrades from Avast. Hope you get the desired information on Avast VPN reviews.
More Under DEALSINFOTECH.COM