The IPL is almost here; everybody is all set up with their subscriptions and internet, and all. Ipl start on 19/09/2020 in UAE. Many of the customers got their plans, and many of searching still searching. With less time to start ipl, I will show you a complete and comfort list for watch ipl cricket.
Hotstar currently offers over 50,000+ hours of TV content and IPL cricket Live streaming across eight languages. Highly developed video streaming technology and close attention to the quality of experience. All devices and platforms make Hotstar a complete video destination for Over The Top (OTT) video consumers experience.
Dream11 IPL cricket Live 2020 full schedule is here
Dream11 IPL Cricket 2020 is now happening. The scheduled date is between 19 September 2020 and 8 November 2020. The match was scheduled between 29 March 2020 and 24 May 2020 postponed due to Pandemic. IPL 2020 is now confirmed to play in the UAE (United Arab Emirates). The opening match played between the Mumbai Indians (MI) Vs. Chennai Super Kings (CSK) on 19 September 2020.
Here you get all Live matches :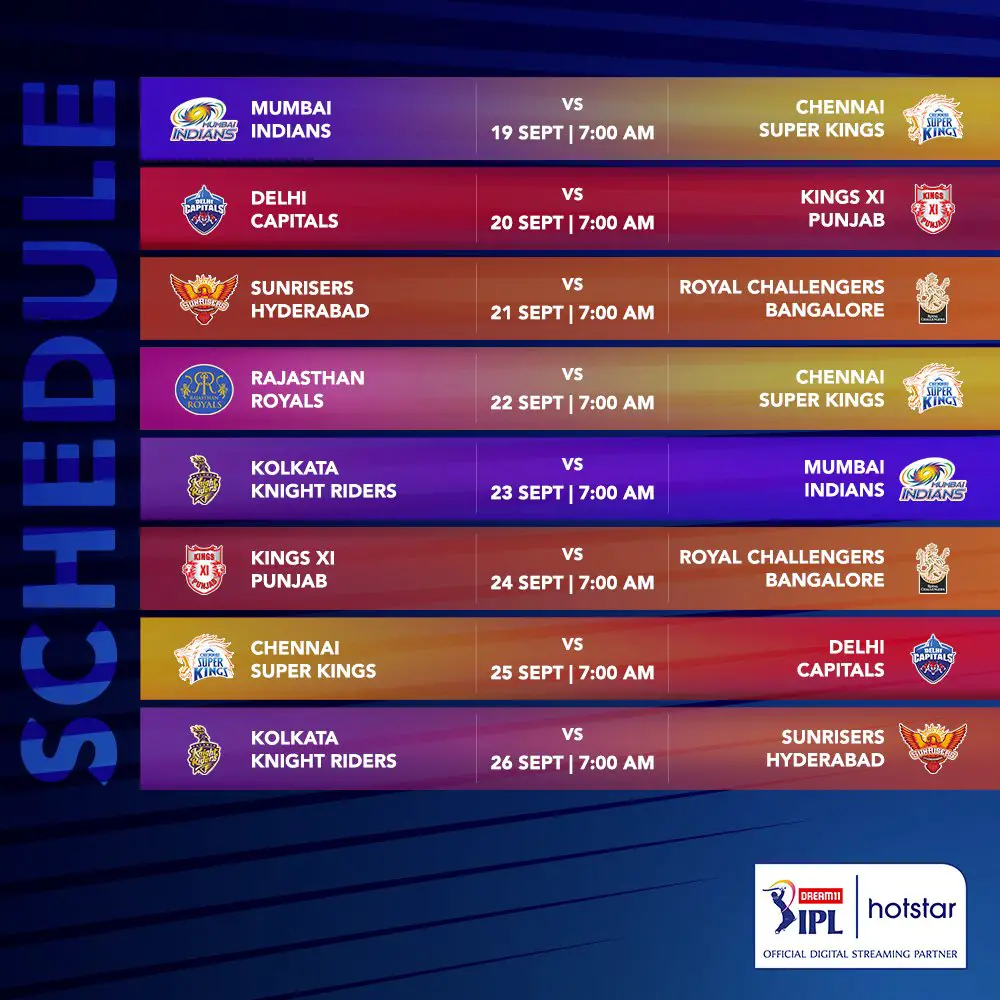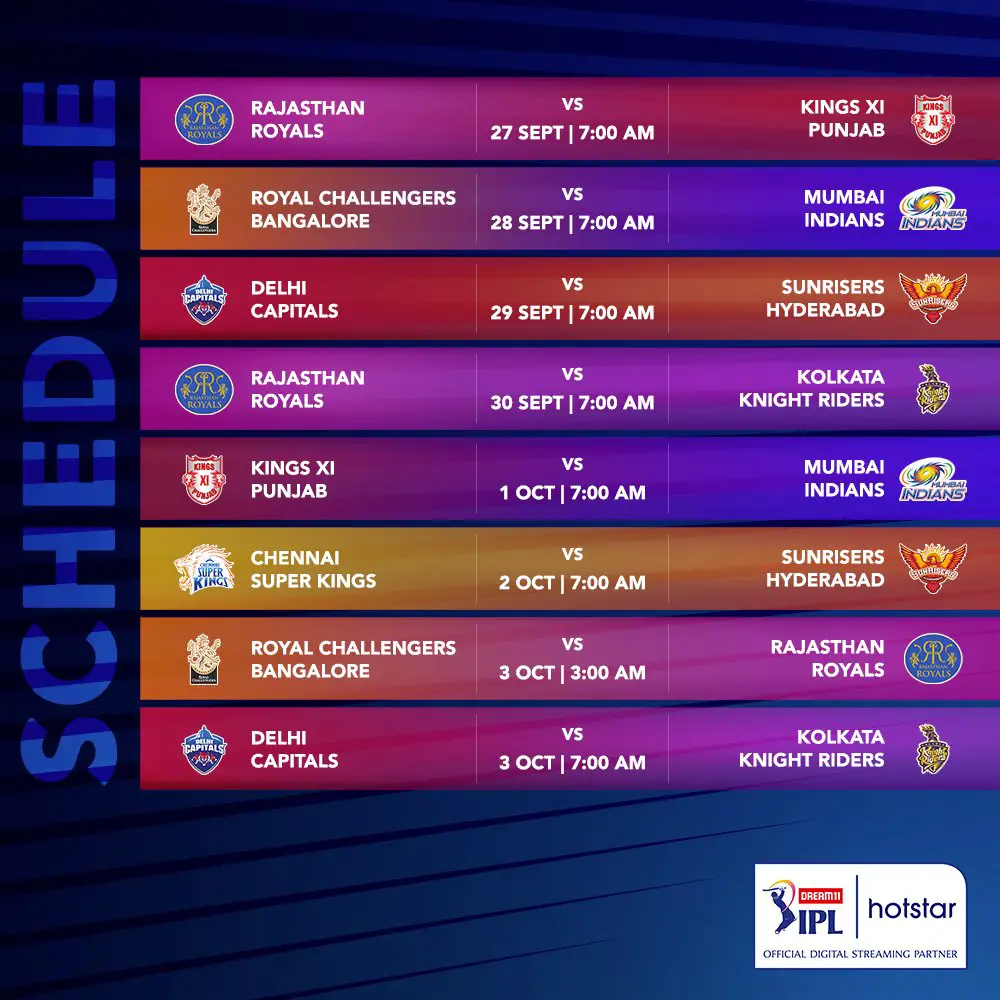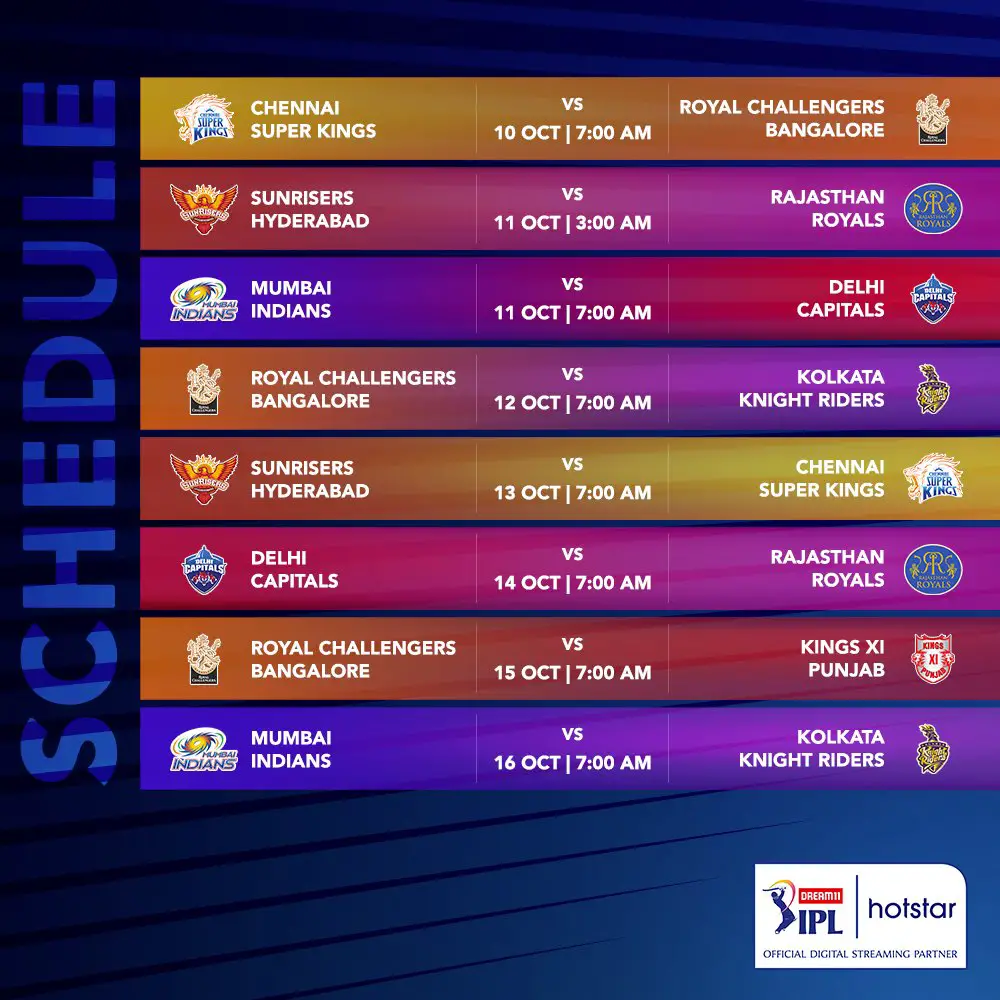 Hotstar Premium:
Hotstar recently started premium membership. The premium membership is a recurring monthly plan. This membership grants you access to all the premium titles currently available on the platform and the titles that will add in the future. The premium membership includes:
Live Sports: Including Indian Premier League, world cup without ad free
Latest American Shows Unspoiled, ad-free & minutes after America.
Latest Blockbusters: Unspoiled & ad-free.
Indian TV Shows the Latest episodes at 6 PM every day.
Who eligible for this offer?
This membership was available only in India, But now Hotstar makes entertainment more expanded so that you can enjoy this offer abroad.
You can start a free month for a trial, and then you can continue using the services by paying Rs. 299 for one month and RS. 399 for nine months (special offer.) You can cancel the membership whenever you want, and if you already made a paid payment, then the money will auto-credited back within 7–10 days. You can even cancel the same during the trial days as well.
Hotstar Signup Process:
Step1: Go to Hotstar US and click on Subscribe (right upper corner)
Step2: You will see this page. Dont worry price will reduce from $49.99 to $44.99 into next page when you enter promo code. Click "START SUBSCRIPTION" .
Step3: Enter the required details. If you are New User of Hotstar, then Click on the Signup button. The signup button is just below the login.
Step4: Use Hotstar Promo Code : HOT45
Click "Have a Promo code?" link just below the credit card details and put promo 2020 and Hit "Apply" button
Enter debit/credit card details and hit on "Start Membership."
Hotstar is also laucnhed in UK and if you are looking to subscribe then use Hotstar UK Promo Code and avail discount instant 10% off.
Hotstar US price (Just $44.99)
I searched google to get Hotstar deals, and i found Hotstar has attractive price of $49.99 of full year. Here is the screenshots which i found by searhig with Hotstar IPL:
But i found another good site Helpingdesi with the same search of keyword Hotstar IPL and i applied promo code, immediately i got 10% off.
Hotstar IPL contents:
IPL auction
IPL live
Highlights
IPL super spells videos
Watch IPL live from usa
Now, Hotstar ultimately has the rights to stream Indian contents in the USA, so you can easily download the Hotstar app and stream all your fav. Contents that you want to watch. You can watch Hotstar ipl free from the USA. You can easily install the app on your laptop, mobiles, iPad, or TVs.
Best Hotstar US Subscription plan, Go here: promo code with $40 Bonus (Promo: HOT45)
Watch IPL live from UK
Hotstar is now available in various countries like the USA, Canada, India, South Africa, etc. and now in the UK. ipl cricket lovers, now your time to prove that you are the real Indians; show your emotes cheer your fav. Teams. Many of OTT platforms are there, but Hotstar is one of the Indian OTT platforms, and that one provides you a wide range of Indian contents.
Best Hotstar UK subscription plan, go here: promo code with $40 Bonus (Promo: HOT45)
Dream11 IPL 2020 Live Streaming in Hotstar:
Hotstar is holding full rights for IPL 2020 streamings. Hotstar Is The Official Digital Streaming Partner For The Indian Premier league.
Watch IPL 2020 Live Streaming from the Hotstar live … Catch the latest IPL 2020 Live Scores & IPL 2020 Highlights on the go.
Why is Hotstar best for IPL?
The Dream11 IPL experience on Hotstar has genuinely, but many other OTT platforms are on the market they didn't provide some feature while Hotstar gives right things on time, Here you go; The platform provides:
Regional and expert commentary in six languages (English, Hindi, Tamil, Telugu, Kannada, and Bengali).
Exclusive pre-match and post-match analysis from the best ex-cricketer minds.
An Exclusive commentary provides in-depth analysis in-game examined by the biggest cricket's legends.
Innovative Fan Graph that watchers can use to scroll to high points of the match, track the number of concurrent viewers, and relive crucial moments during any game.
Ambient cricket content provides a skylight into the behind-the-scenes action of the IPL cricket and showcases exciting stories about the teams and big heroes of the game.
Few other reasons why experts recommend to watch IPL on Hotstar:
Limited Ads:
Hotstar has commentary in many other languages other than English and Hindi:
10-million record watch: Hotstar had breached the 10-million mark on numerous occasions during the 50-day season of IPL 2019. So when you are watching IPL.
Conversation with players Before and After the match:
Top business people, Models/celebrity attraction: IPL 2019 commentators and hosts: Sanjay Manjrekar, Mayanti Langer, and the broadcast. Similar will happen in IPL 2020. List of hosts for IPL 2020:
STAR SPORTS/HOTSTAR – HINDI/ENGLISH
Jatin Sapru
Mayanti Langer
Arjun Pandit
Sanjana Ganeshan
Anant Tyagi
Suhail Chandok
Radhakrishnan
Bhavna Balakrishnan
Madhu Mailankody
Yashika Gupta
STAR SPORTS/HOTSTAR – HINDI
Akash Chopra
Jatin Sapru
Nikhil Chopra
Gautam Gambhir
Irfan Pathan
Rudra Pratap Singh
VVS. Laxman
Abhishek Nayyar
Naman Ojha
Krishnamachari Srikanth
Sunil Gavaskar
Virender Sehwag
How to watch Hotstar in USA/UK:
Share Hotstar with family: Ask membership from your friends and family and use their account if you are tight with the budget because one membership can watch with two streams.
Watch Hotstar IPL via VPN: If you visit Hotstar outside of India, you will be subject to geographical and copyright restrictions. Because the copyright relationship cannot be accessed in countries other than India.
If you want to unblock Hotstar outside of India, you need to connect to India's IP server via VPN application and switch your IP address to India to watch it anyway.
Why Hotstar is unique, and we recommend it?
2015 world cup Hotstar makes a history generated over 340 million views throughout World Cup and over 200 million views during the 2015 Indian Premier League season.
In 2019 Indian Premier League repeatedly broke records for concurrent viewership on Hotstar, with the 2019 final view a new "global record" peak of 18.6 million. Website TechCrunch credited these profits to the extensive growth of internet usage in the country. It was surpassed during the semi-final of the 2019 Cricket World Cup between India and New Zealand, with 25.3 million. After the India-Pakistan match first in the tournament, Hotstar exceeded 100 million daily users.
Watch IPL from a different platform other than Hotstar?
Sling TV is another platform.
Why is IPL 2020 different than previous IPLs?
This time IPL watch will be different because there will not be any crowd in the stadium to support players. I wish BCCI play last year's recordings so that viewers should not feel awkward. But thanks BCCI, who is arranging this for entertainment.
How can I watch IPL in the US?
Hotstar
Sling TV
How can I watch IPL in the UK?
Sorry, Hotstar does not have the rights to show IPL for the UK, but don't get disappointed, we have a solution for you. And also, it is free; you need to pay the Hotstar India subscription pack.
It is via a VPN.
60 days of free VPN service.
Conclusion:
Whatever the season or whatever the reason, Hotstar is best for Indians entertainment. And when the things about cricket we Indians keep that in our heart. During this shutdown, IPL cricket is the best entertainment. Subscribe Hotstar if you don't have it yet and enjoy IPL with friends and family by maintaining social distancing.
No Commercials on Hotstar
In Addition With Hotstar deals, there will be no commercials to disturb you while watching content online. All the content is ad-free with premium Hotstar.