Paytm the payments and financial service app, has been removed from Google Play Store. Google removes the Paytm app from the Play Store. While the other apps related to Paytm like Paytm Business Bank, Paytm Mall, Paytm Money, is still on Google Play Store. You can find these apps on Google Play Store, and it works well too. Paytm is basically used by many people as it is a trusty app to transfer Money safely without any difficulty.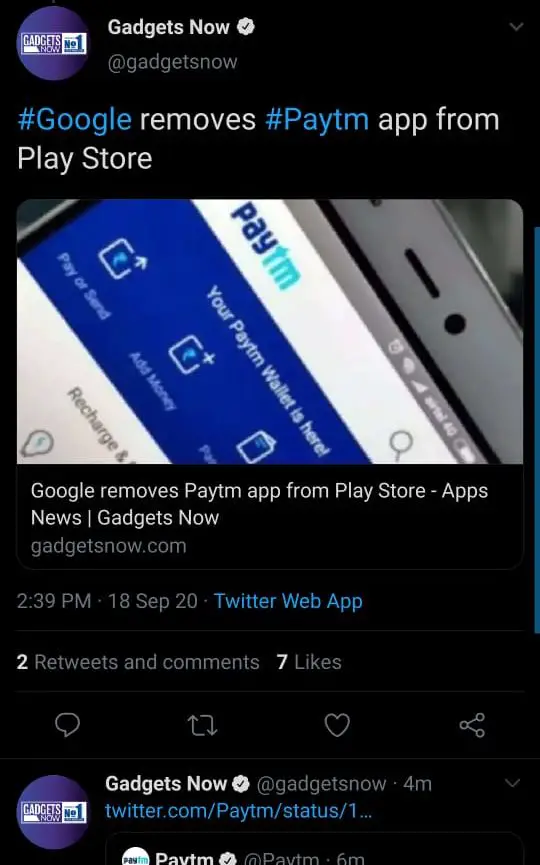 Google removes the Paytm app from the Play Store
Google forbid online casinos and other tolerant gambling apps that facilitate sports betting like Dream 11. In the opposing, Paytm promotes fantasy sports services within the application. For the very same reason, Paytm's fantasy sports service – Paytm First Games – has also been taken down from Play Store.
Also Read: Oppo Reno 4 SE Rumours Confirmation
The tech giant also exposes that an app that guides consumers to an external site that permits them to participate in paid tournaments to real Money clearly violates Play Store policies.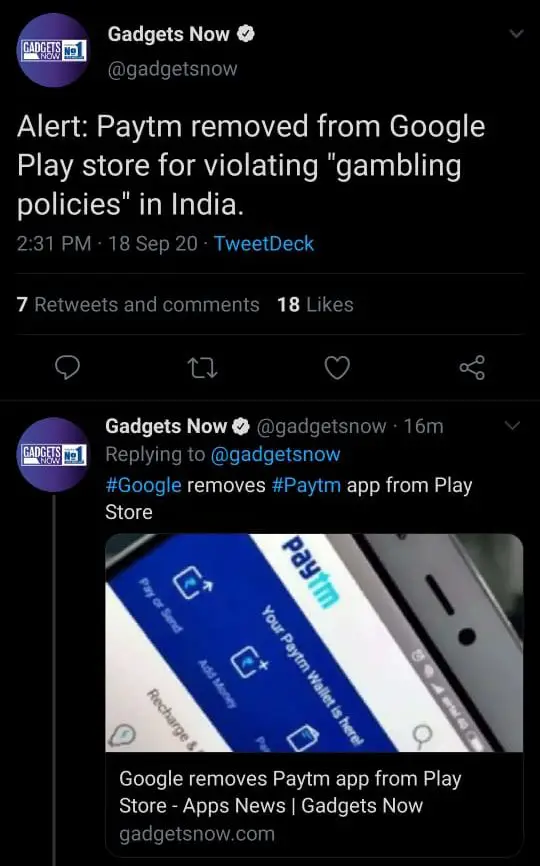 In an email Google has sent to several firms in India and was reviewed by TechCrunch, the company has asked developers to pause all advertising campaigns in their apps to drive users to websites that offer installation files of sports betting apps.
Also Read: Realme Narzo 20 unveiled in India on September 21
The app has been banned before the Indian Premier League. According to a TechCrunch report, this decision has been taken by the internet search company as the Paytm app "repeatedly violated company's policies. The report cites two people familiar with the matter who said that Paytm had been removed from Play Store one day before the Indian Premier League is scheduled to kickstart.
Paytm has also published that Google Play Store has already banned Paytm for temporary reasons so that no new user can download this app now, and you won't get any updates as well for existing users. They have also said that all the existing users' Money will be safe, and it will be back soon, and you can enjoy the app like before.
"And in the case where there are repeated policy violations, we may take more serious action which may include terminating Google Play Developer accounts. Our policies are applied and enforced on all developers consistently," Frey further states.