With the festive season around the corner, Flipkart big billion days sale is back. This year, Flipkart has announced the sale dates from 16th October to 21st October. Flipkart's big billion days sale is the biggest event for the e-commerce website and the deals and discounts are promising. With many integrated new launches, Flipkart has a variety of deals to offer in its 2020's sale.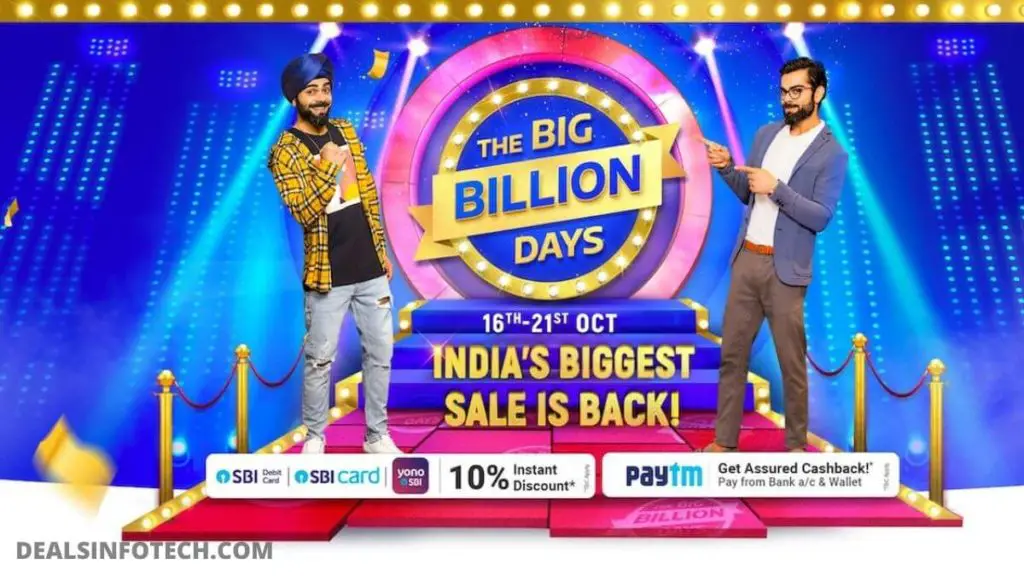 This week-long sale not only has huge deals and discounts but also has tied up with banks like SBI, HDFC, and ICICI to offer an instant discount of 10% when a purchase is made via debit and credit cards. The banks are also offering no-cost EMI for ease of purchase on major items. There is also much cashback offers integrated for the sale dates.
Also Read: Amazon Great India Festival 2020
Flipkart Plus Member's Benefit
Even though the sale begins on 16th October, the Flipkart Plus members will gain early access at noon on 15th October. The Plus members will benefit from this 12-hour early access and can get their hands-on limited items before they go out of stock.
Flipkart offers a free three months trial on the Plus membership, so you all can access the deals early by registering for the membership program for free. The sale ends at midnight on 21st October for all Flipkart users, all the same.
Flipkart Big Billion Days Sale Offers
The Flipkart big billion days sale has many eye-catching offers for the sale period. They have a 60-80% discount deal on Fashion, up to 80% off on Televisions and Appliances, mobiles with a discount of up to 90%, a sweet up to 40% off deal on gaming laptops. Personal care items like trimmers are on offer for up to 80% off.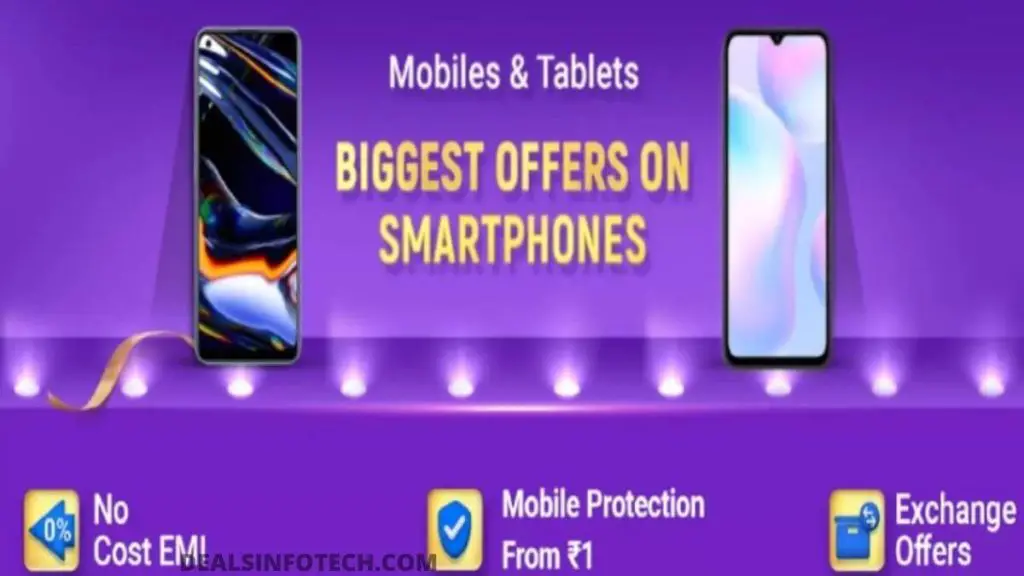 We can buy headphones and Bluetooth speakers for up to 50% off, while other electronic items would be on sale for up to 80% off. There is a 20-30% discount on high-performance laptops and a 50-80% discount on power banks. The data storage devices like pen drives and hard disks will be discounted up to 80%. A mega discount of 50-90% is available on home and kitchenware and the beauty, baby care, and other categories will have items listed from 70Rs onwards.
Flipkart Pre-Book Strategy for Sale Period
The e-commerce website has revealed a pre-booking period when users can pre-book sale items b paying 1 Re and then make the purchase on the day of sale. The pre-booking period starts from 11th October to 14th October. This is a great strategy to avoid users from overwhelming the website and app in fear of items going out of stock. The pre-booking period gives us a window to shop at leisure and then only make payments on the day of sale.
Also Read: Best Vacuum Cleaners in India 2020
The pre-book offer is available for many categories such as from clothing to electronics, luggage, self-care, beauty, and many more.
Flipkart Big Billion Days Sale Bank Offers
Having an SBI debit or credit card would be highly beneficial as Flipkart will offer an instant discount of 10%. No cost Debit as well as Credit card EMI options will be available for easier transactions. Many cashback deals are expected from the tie-up with Paytm for the big billion days sale. About 3500 Rs can be saved per debit card with these deals.
For a minimum transaction of 3000 Rs, a discount of 1750Rs will be available twice (once between 16th to 21st October and another between 17th October to 21st October). Although the amount of discount is limited, one can use multiple cards from the same account to ensure maximum discounts. Options such as UPI transactions are also available to make payments easy on the customers.
Flipkart Big Billion Days Sale Mobiles, Laptops, Appliances, and Fashion Offers
Planning on getting a new smartphone? The sale is the perfect time for it. From iPhone to Xiaomi, all major brands will be providing a discount on all of their famous smartphone models. Additionally, an instant discount of 10% will also be available for SBI debit and credit card users. There are huge deals on models like iPhone 11, SE, XR, 8 and 8 Plus, Google Pixel, Samsung Galaxy series, Realme C series, Realme Narzo series, Redmi, Oppo, and also Motorola.
Not only smartphones but there are great deals available for laptops as well. With work from home gaining popularity it would be a good time to upgrade your laptop at home. With heavy discounts during the sale, we can also avail of the additional 10% discount. This makes the deal on laptops worth investing in. Huge discounts on brands like Lenovo, HP, Acer, and Dell are available.
Along with electronics, there are great discounts on electrical appliances such as AC, TV, refrigerator, and many other large appliances. The big billion days sale offers will lower the price of many expensive items and it will be easy on the pocket from the get-go including the extra cashback and discounts available.
With festivities right around the corner, you are bound to shop ethnic wear for the occasion. Flipkart fashion has some unique outfits to choose from and they will be discounted highly. The discounts and deals will enable customers to get sweet deals on clothing and shoes to make their festive season more colorful. 
The home furnishing department will also have huge discounts so you can get your home ready for Dusshera and Diwali and brighten your home with new furnishings and decorations.
Conclusion
Flipkart's Big Billion days sale is going to be huge and the discounts offered during the sale period will be unmatched. So, get ready to order your heart away from 16th October to 21st October, so that you can brighten your home and make your family happy this festive season. With deals up to a 90% discount, the sales of this e-commerce site are bound to arise during the sale period. Also, if you register to become a Plus member on the site, you can get 12-hour early access to the sale and grab items. Happy Shopping!