Life has become hectic since the lockdown and pandemic. We have to work from home as well as work at home. With no maids available anymore to do our daily chores, it has become difficult to manage our house chores like cleaning, washing, dusting, cooking, and other things.
We tend to get tired from trying to accommodate our boss's demands, and when that's done, we still have chores at home left to do. To make our lives a little easier, an electronic gadget like a vacuum cleaner is a lifesaver.
We have researched and shortlisted some of the best vacuum cleaners for home available in India. We have gone ahead and enlisted the best of both worlds, that is, the best wet and dry vacuum cleaner in India.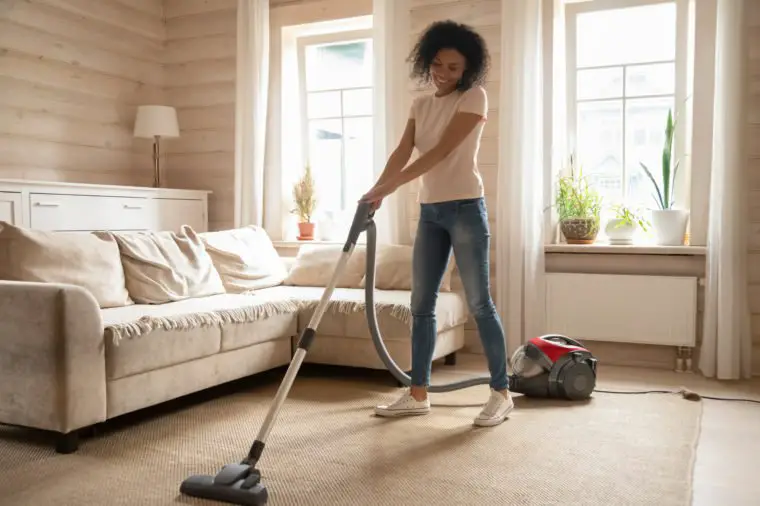 Check out this list we have put together to help you in making an informed choice. We have made sure to accommodate different features and price ranges to cater to each and every one of you.
6 Best Vacuum Cleaner In India 2020
1. Eureka Forbes Dry Vacuum Cleaner 
Eureka Forbes is a known brand in the world of filters and cleaners. They have a large variety of vacuum cleaners for the home to choose from. This is one of their best-selling models. It has a motor power of 1200W, meaning it is really powerful. It is compact to store, thus providing easy mobility.
Removes deeply embedded dust
Has wheels
Easy mobility
Auto cable winder with a cord length of 4m
Smart indicator
Suction control
Run time of 15 minutes
Multiple attachment heads
Pros:
Compact in size
Easy to use
Affordable
Helps in deep cleaning
Cons:
Heats up after a 15-20-minute continuous usage.
2. Inalsa Dry Vacuum Cleaner
Inalsa is a newer brand but has found its footing in the market successfully. They have a strong demand for their vacuum cleaners being affordable and stylish as well. This sleek red one is their most popular product. It has a motor of 1000W and a suction power of 130W. It generates a sound level of 80dB. This is one of the best vacuum cleaners of all time.
Also Read: Best Headphones In India Under 1000
Reusable dust bag made of cloth
Dust bag full indicator
The capacity of the dust bag is 1.5L and can be cleaned
Easy to move wheels
4m long vertical cord storage at the bottom of the body
Multiple attachments
Pros:
Affordable
1-year warranty
Easy to operate and makes cleaning easy
Lightweight
Powerful suction
Cons:
The front-wheel fails to keep up with the movement, sometimes causing disbalance
The body heats up after some time of continuous usage.
3. BLACK+DECKER WDBD15 Wet and Dry Vacuum Cleaner
If you are looking for wet and dry vacuum cleaner brands, Black + Decker is one of the bestsellers in this area. This model of theirs is very popular if you want not only dry but also wet cleaning. It is suitable to use at home and does not take up too much space.
It comes in 3 capacities (15L, 20L, and 30L), so you can pick whichever is suitable to you. It can be used in all kinds of cleaning like water spillage, dust, daily waste, and even cleaning your car.
Also Read: BEST AIR CONDITIONERS IN INDIA 2020
 It has a 1400W motor. The material of the storage tank is polymer, hence ensuring the longevity of the product.
5m long cord
Multiple attachments
HEPA filter
Six months manufacturer warranty
Sturdy design
Pros:
Easy to use
A long term investment piece
The use of HEPA filter enables even the smallest dust particle to be captured.
Cons:
The customer care support team is not always co-operative.
4. Ecovacs Deebot 500 Robots Vacuum Cleaner Compatible with Alexa
If you don't want to work manually with a vacuum cleaner at all, we have this revolutionary automatic vacuum cleaner. It is that of a rechargeable type. It is a wireless and cordless product and is also compatible with smart AI systems like Alexa and Google home.
 Although it is on the steeper end of the spectrum, it is still a long-term investment which will save you tons of time in the future as you can focus on other things while this robot cleans your house for you without supervision. This is the best vacuum cleaners you can find in India.
It has a 3-stage cleaning system.
Can be controlled via an app
Compatible to AI devices like Alexa or Google Home
It is cordless, but the battery is long-lasting.
It is automatic charging enabled
It is possible to schedule a time for everyday use.
It can detect obstacles such as furniture on its own
It has a very high-efficiency filter and a large dust bag.
Pros:
Highly compact
Hands-free handling
Advanced technology
Helps in gaining more free time
Cons:
It is not compatible with wet cleaning, and therefore you need to be careful that there Is no spilled water around the house before starting the cleaner, which is an additional task.
5. Panasonic Dry Vacuum Cleaner
Panasonic is one of the biggest electronic brands in India. Thus, it is no surprise that it makes it into the top vacuum cleaners in India. This particular model from Panasonic is very popular with those who will not go beyond a tried and tested brand like Panasonic.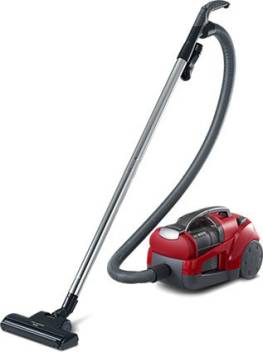 It is a highly compact and sturdy design. The motor is 1400W and has powerful suction and blower. It has multiple attachments like nozzles, brushes, long pipes, and a hose. All of them can be dissembled and stored compactly.
Thus, it does not require much space and can be kept in any corner of the house. It comes under a medium price range umbrella.
The air dust catcher has a good capacity of 1.2L.
It comes with multiple attachments.
It is very compact and easy to use
Pros:
The bag is attached, so it won't misplace
Easy access to customer service
It is moderately powerful and helps to clean all corners and tricky crevices.
It has a blower setting.
Cons:
It gets heated after prolonged use.
It is a tad bit on the noisier side.
6. Kent Dry Vacuum Cleaner
Kent is famous for its water purifiers and cleaning technology. This vacuum cleaner is one of their bestsellers. It has a sleek and stylish design. It creates very low noise pollution, thus quieter to the majority of vacuum cleaners out there. It weighs about 5kg; therefore, it is lightweight and can be carried easily.
Bagless Vacuum Cleaner
Advanced cyclonic technology
Motor power of 2000W
Sound level max: 84dB
Retractable and very long cord
Wheels for easy use
It has a blower function.
Pros:
Lightweight and easy to handle
Compact design
Good customer care support
Multiple attachments
Cons:
It might be tricky to use with bagless technology for some people.
I hope you found this list of best vacuum cleaners in India. We listed down the top 6 best vacuum cleaners, which includes the wet as well as dry types of vacuum cleaners. We have included from a variety of price range to suit your needs and also kept in mind to not compromise on quality as well.
FAQ's
What should I look for when buying a vacuum cleaner?
Check Features. A vacuum cleaner with a motorized brush cleans carpets better than one powered only by suction. …
Bagged vs. Bagless. …
Try It Out. Even if you order online, go to a store first. …
Keep an Ear out for Noise. …
Watch for Sales.
Are vacuum cleaners worth it?
However it is worth bearing in mind the time-saving potential that a Robot Vacuum Cleaner can bring to your life. Time is money, as they say. You can set up your robot to clean your home every day of the week if you like and they will efficiently go about their business saving you the hard work.
Should I dust or vacuum first?
When doing your thorough cleaning, dust the room before vacuuming so you can vacuum up the particles that float into the air as you work and settle on the floor.
Conclusion
We have included major brands such as Panasonic, Kent, Inalsa, Eureka Forbes, Black + Decker. With highly advanced technologies available in all walks of life, we have included an automatic robot vacuum cleaner without fail. You can buy these Best Vacuum Cleaners on Flipkart and Amazon
I hope this list helps you in making an informed decision, and you find an ideal vacuum cleaner for your household.