Drones can seem a lot like toys, but that is the least of what they are. They are high-quality machines which require serious investment. They can also add excellent production value to any film. Drones can also help people get a unique view of the world, which is a fantastic experience. 
Drones have greatly improved over the years, with excellent camera quality and other amazing features. Now anybody can take great professional shots without the use of heavy camera types of equipment and troubles.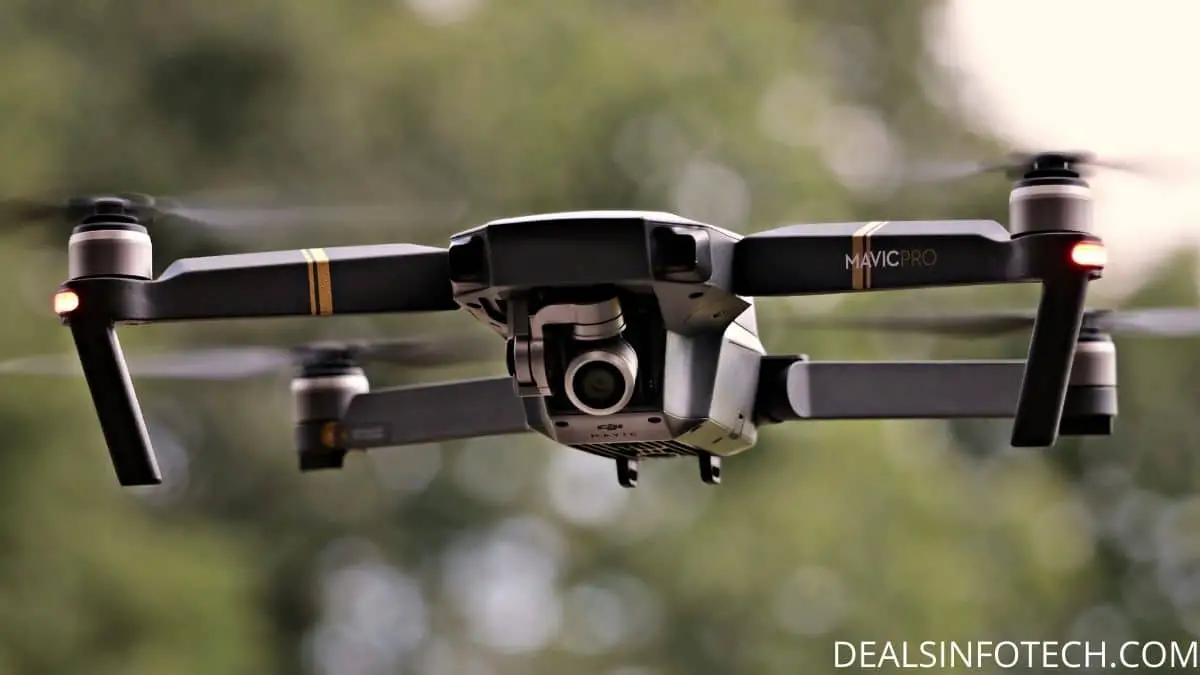 Some of the leading brands in drone production include DJI, Power Vision, and Autel Robotics. Let us take a look at a few upcoming drones and also the best drones of 2020.
DJI Mini 2
The DJI Mini 2 is the company's second-generation, entry-level drone, with a price of $449.99. it includes powerful motors, an updated camera, and a very strong remote control connection. The camera has a 4k specification, which takes raw pictures. It has a longer flight time compared to the other drones of the company. 
This DJI drone includes in-built GPS and various other safety features. There is no need for an FAA registration to use the drone. One of this drone's major drawbacks is that it does not include Hyperlapse or any Activetrack features.
This upcoming drone can easily be folded to fit into a jacket pocket. The remote control is a bit big, but it consists of more powerful features with robust antennas. The battery lasts for almost 30 minutes on a single charge. This camera drone is one of the best when the flight time is taken into consideration. It has an in-built app that warns the users about low battery. The DJI Fly control app and a smartphone are required to run the drone.
DJI Mavic 2 Pro
This DJI drone is one of the best in the market and has a camera with superior video and picture quality. It has an excellent battery life and great obstacle avoidance. The DJI Mavic 2 Pro comes for $1729. The drone includes a 20MP camera with 4k video quality. The major drawbacks include an 8GB internal memory, and it is also quite expensive. 
This is one of the best drones with a camera and is compact, and can be easily folded to fit into a pocket. It has one of the largest sensors of any drone of this size. The drone's measurements are 3.3 by 3.6 by 8.4 inches when it is folded. The Mavic 2 Pro has a 1-inch sensor and a large surface area. This helps in shooting videos with higher quality and also images with more resolution.
DJI Mavic Air 2
This drone is small and can also be easily folded like the previous drones. It also has great safety features. It is the best drone with a camera that shoots 4k HDR videos, which are very smooth. This upcoming drone comes at a price of $799.99. Some of its features include detecting and avoiding obstacles, automated shots, AirSense transponder, and HDR video with raw images.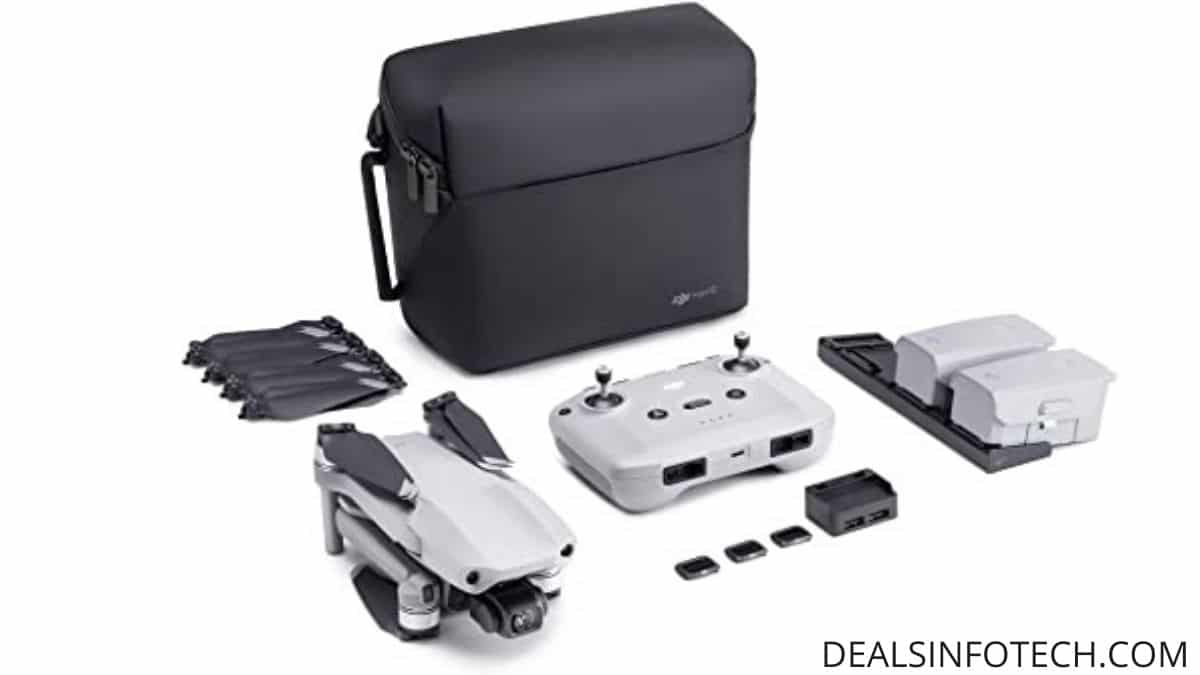 The video profiles of this camera drone are quite limited and mostly flat. The remote control does not include an EV wheel, and is not easy to shoot raw images on a smartphone. The users are also required to register the drone with a nominal fee of $5. This DJI drone includes a shoulder bag if the drone is bought with spare batteries.
The DJI drone comes with a single battery, a remote, and the cables to connect the drone to your phones and chargers. It has a battery life of 34 minutes, which is a significant increase compared to the other DJI drones. 
One important feature is that DJI drones will prevent users from flying in the areas where it is prohibited. 
DJI Mavic 3
This is the next version of DJI's Mavic line up drones. It is rumored to be one of the most significant upgrades from the previous DJI drones. There are some hopes of seeing a 1-inch sensor with great zoom and also a combination of the Mavic 2 series.
There might also be some improvements in the vision sensors, which may align it closely to the Skydio 2. 
Autel Robotics 2 Pro
The company has launched the Autel Robotics Evo 2 line of drones at CES at the beginning of the year. This model is the pro version with a 1-inch sensor capable of shooting 6K videos with a 20MP camera.
It also has omnidirectional obstacle avoidance and has a flight time of 40 minutes. It is a speed of 72 kph and also a great control distance of 9km. This upcoming drone has everyone very excited and on-nerve.
Power Vision PowerEgg X
This is a unique drone that seems like an accessory to the camera rather than a drone itself. PoweEgg X has an AI camera with three modes: handheld mode, camera mode, and drone mode. The arm of the drone can be removed easily and attached with the help of a unique connector. It is also waterproof and can be landed on the water with the help of the pads.
This upcoming drone has ½.8 inch CMOS sensor and is capable of taking 12MP photos. It is one of the best drones of 2020 as it can track objects as well as tracking gestures.
Parrot ANAFI
The Parrot ANAFI has a built-in Sony optical sensor, which allows the user to take great pictures. This upcoming drone has an x3 zoom and allows the camera to be tilted to 180 degrees to provide a complete detailed view of the object in focus.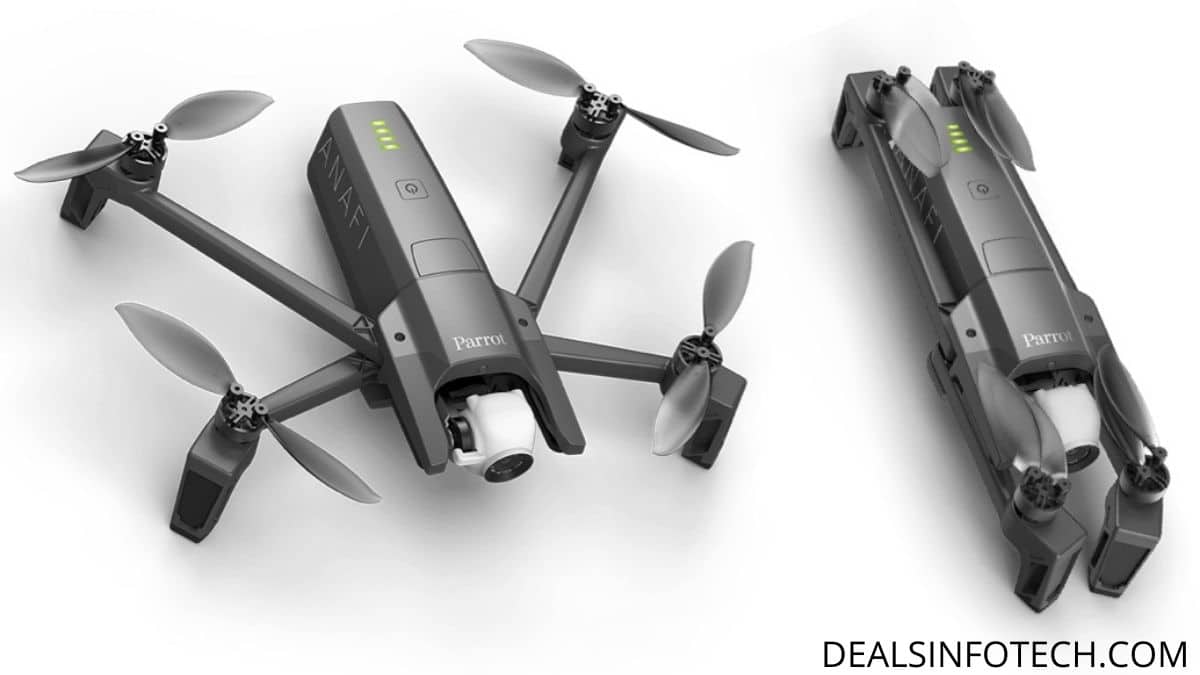 The parrot drone is light and foldable, and the ANAFI feature can be set in just a few seconds. It can also be used without any complications in extreme conditions. It has a battery life of 25 minutes, which is relatively less compared to the other upcoming drones this year. One of its best features is that the drone will automatically return to its starting point once the battery is low. This feature is known as the Return To Home Mode.
This was mainly aimed at programmers and developers as the kit can easily meet various software needs. This drone can be easily called as the best drone of 2020 because of all its great features.
DJI Mavic Mini
This DJI drone is light and portable and does not require any registration. But it has spotty connectivity, which a major drawback. It has an excellent battery life and has a 12MP camera for shooting crisp photos. This DJI drone also includes features such as Gimbal stabilization and a feature called Find My Drone.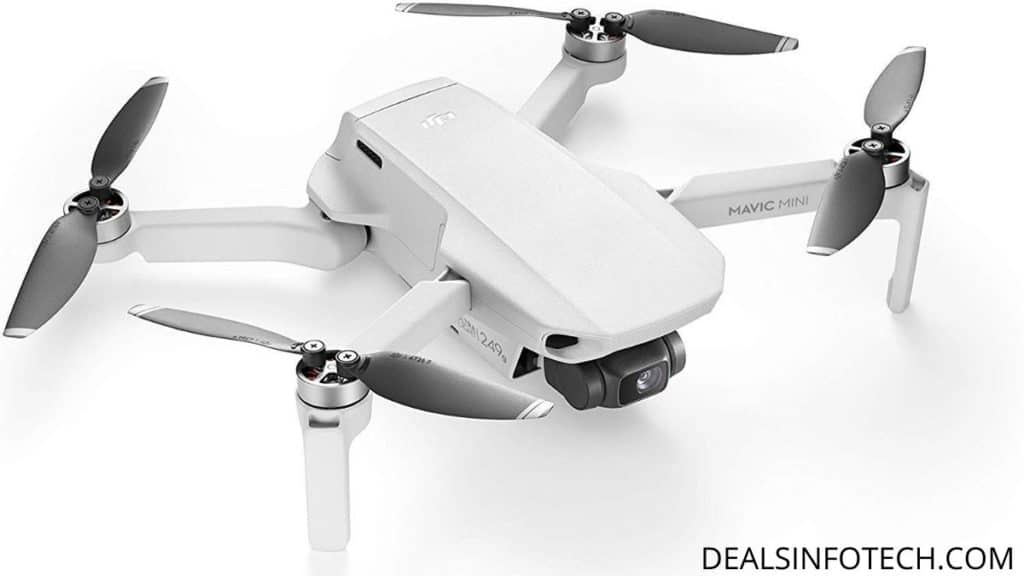 However, the drone has specific connectivity issues and does not have any obstacle detection sensors. This DJI drone does not support HDR and Raw images as well. The battery is removable and loads into a rear compartment. There is also a USB port and a MicroSD Card slot just underneath the battery compartment. 
Conclusion 
Drones may seem a lot like toys, but that's the least they're. They are high-quality devices needing severe investment. To any film, they can also add great production value. Drones can also help individuals get a unique view of the globe, which is an unforgettable experience. You can also buy these in Amazon.
Over the years, drones have improved tremendously, with excellent camera quality and other impressive features. Now, without the use of heavy camera equipment and difficulty, everyone can take great professional shots.
More Under DEALSINFOTECH.COM
Popular Phone In India 2020
Top 5 Slimmest Smartphones of 2020